Two years ago I planned to make a DIY book about embroidery. Talking about failed projects. I started with a list of DIYs I'd love to make, executed one, got distracted and that's the point I'm still at. There's still the plan but since then I made more tutorials for this blog and nothing more for the book.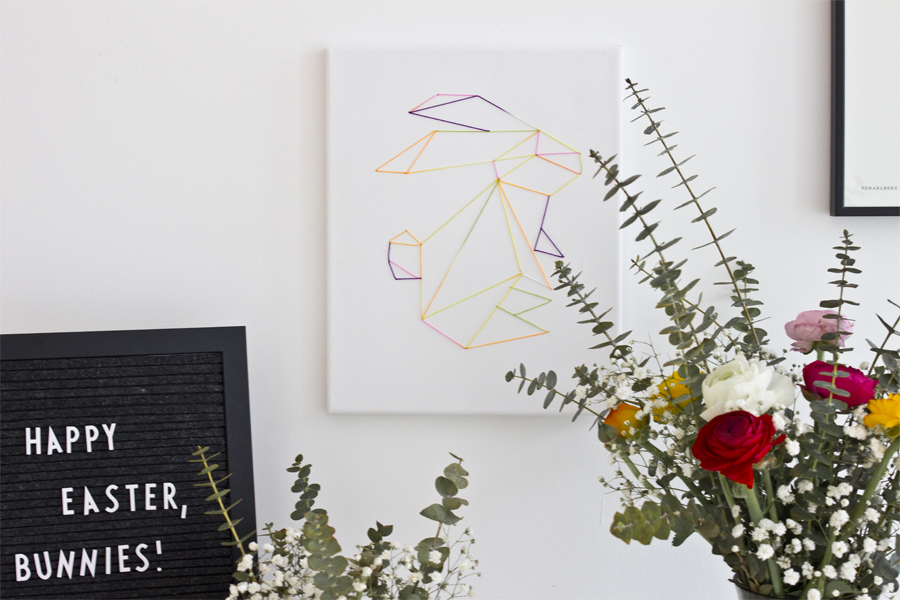 You might wonder what that DIY was that I already made: it's this origami inspired DIY Easter wall art. Yes. That's it. That's all I made. One day this will be a good story for the a talk at one of those Fuck Up Nights. I just need to end on a positive spin and it's a great way to make myself human, relatable and still successful. Isn't that how that works? I'm just waiting on that happy end.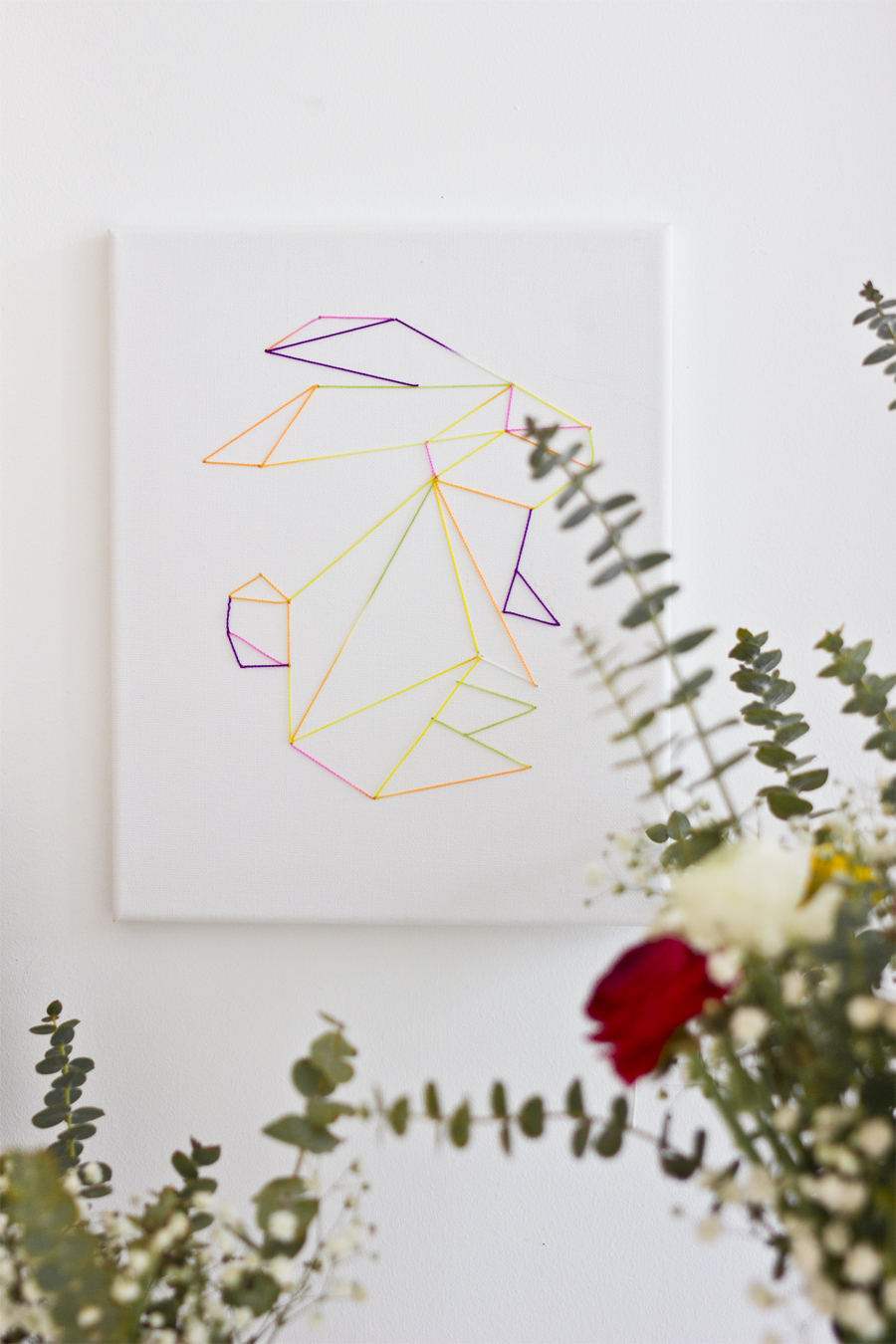 While I wait, I'll share this DIY now here. After two years even I have to admit that I'm not going to publish that book. Putting client projects first is not always a good thing.
What you need:
a canvas
colorful thread
a needle
a needle
Print the Easter bunny template in the size of your canvas.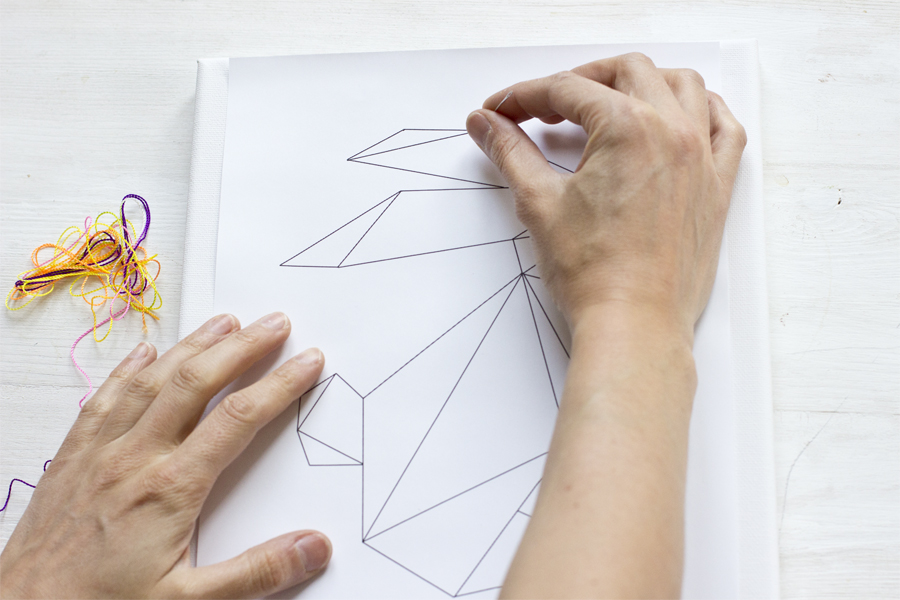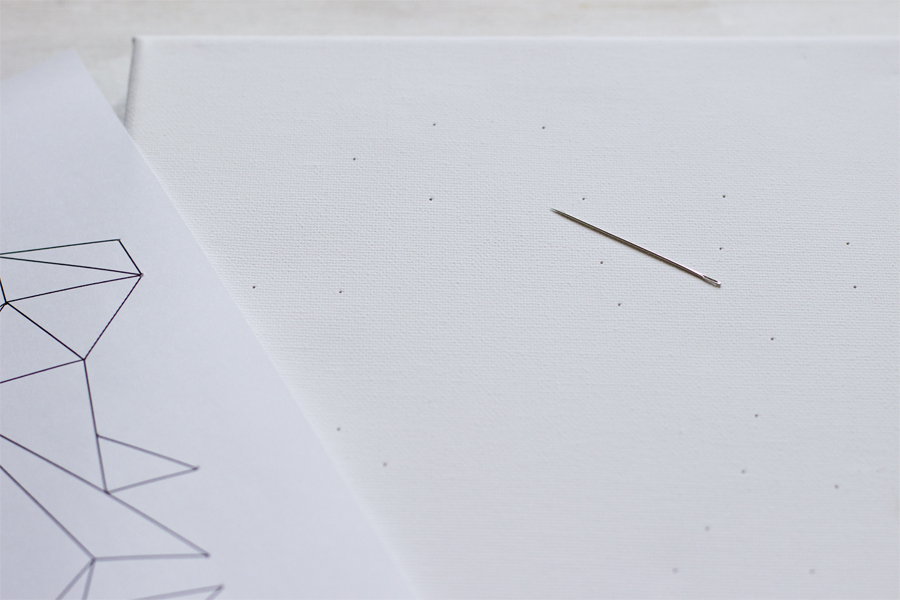 Lay the template on the canvas, take the needle and make holes where the lines join on the paper.
Now pull the thread through the needles and go from one hole to another, so the lines show up that the bunny looks like on the picture.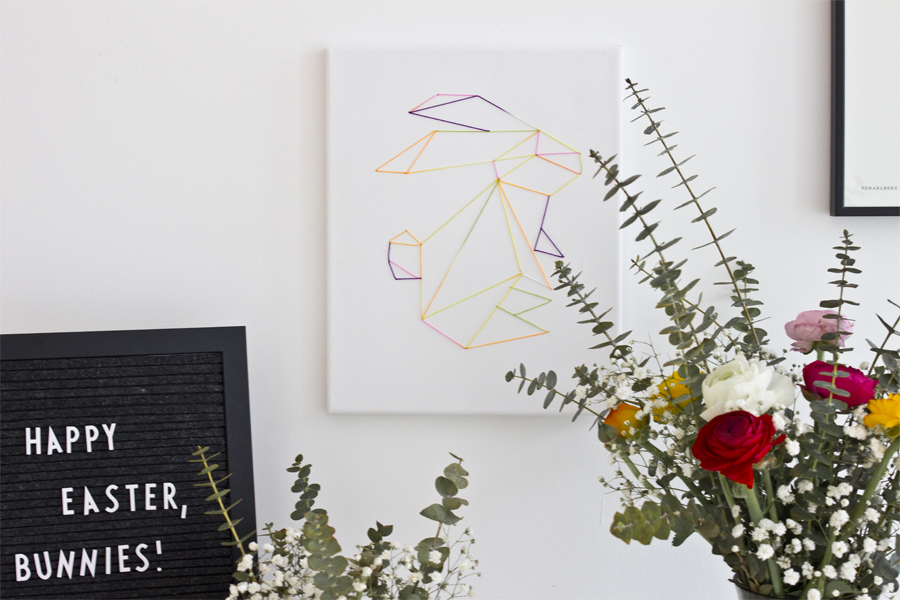 That's it. That's how easy it is and even after two years I still like what it looks like. Which I can't say for every DIY project I made in this time. Would have been a great embroidery book for beginners, don't you think?
Well, now it's a great last minute DIY idea for Easter. There. I found the positive spin.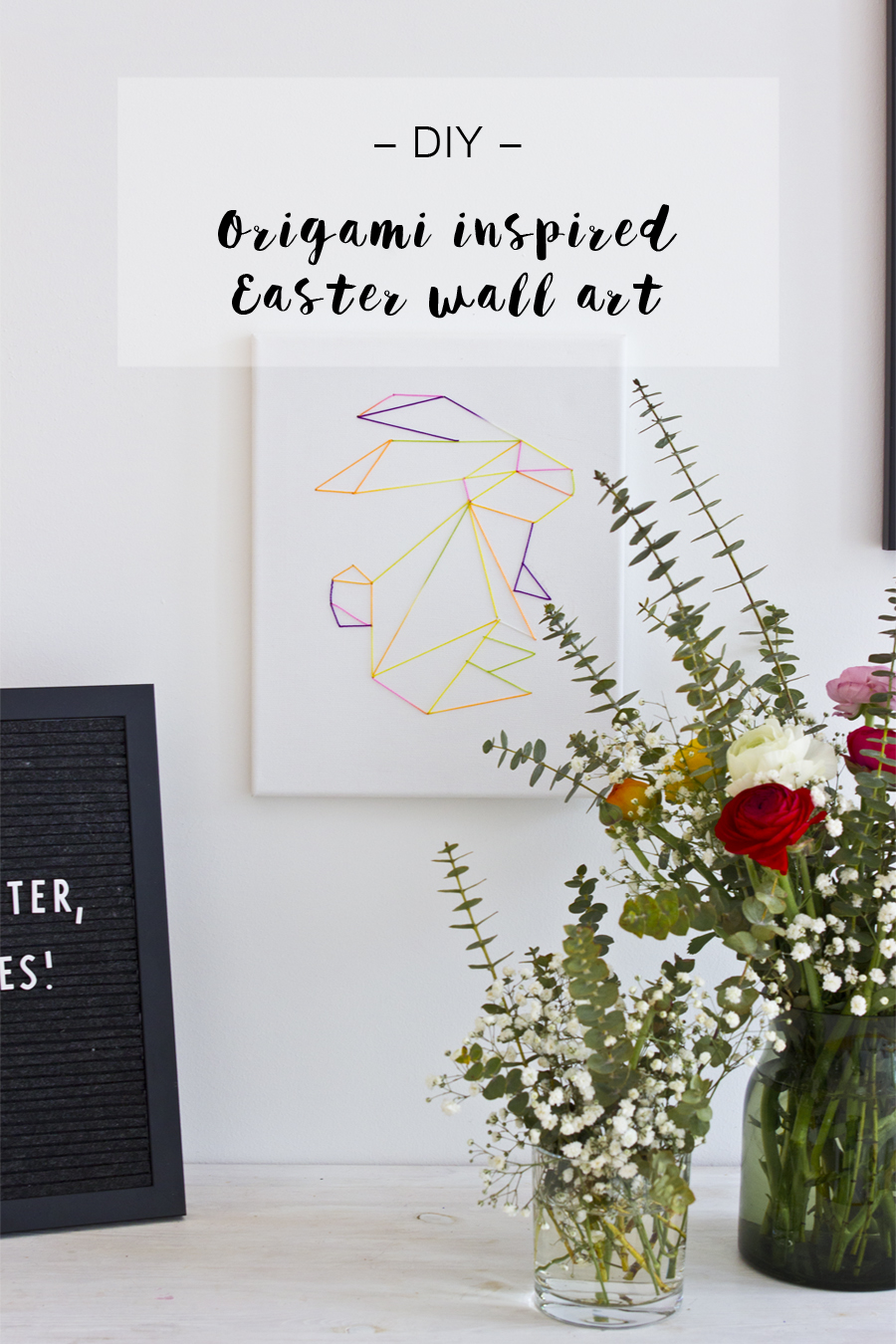 Do you have any story where you didn't pull through that you'd like to share? I would love to hear that I'm not alone up on stage on that Fuck Up Night.
Now. Carry on!