If you've read this blog or follow me on any Social Media channel (or visited my home), you know how much I love succulents and cacti. And now I put this love together with my new obsession: embroidery. To be hones, it was only a matter of time until I made this cacti embroidered T-shirt and to show you how easy that is, I made a DIY video tutorial.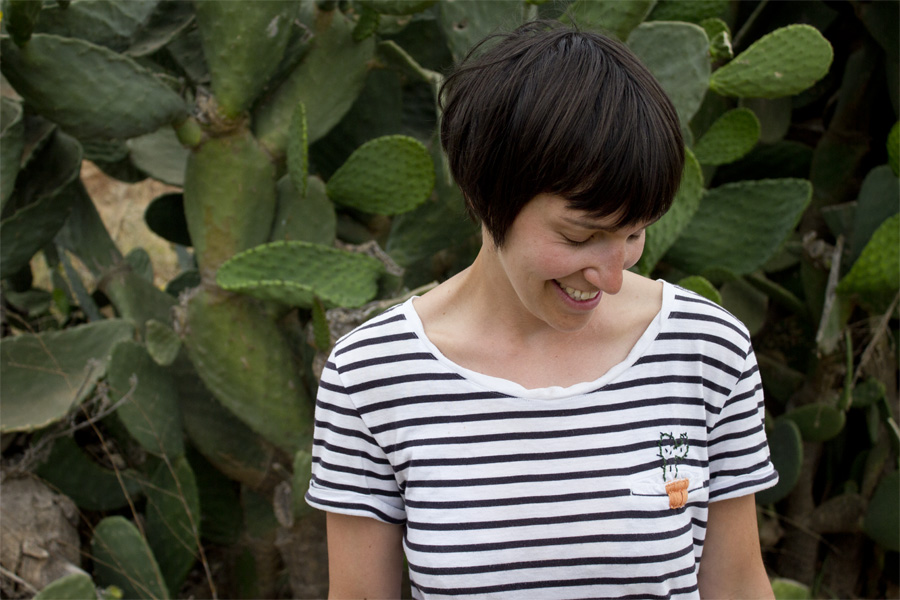 I actually already made it for my trip to Sicily and there I was in heaven: cacti on my heart and huge cactus to admire all around! But see for yourself in this video.
As you can see: the stitching is real easy and to give you an even better tutorial, I made this image to show you how the backstitch works: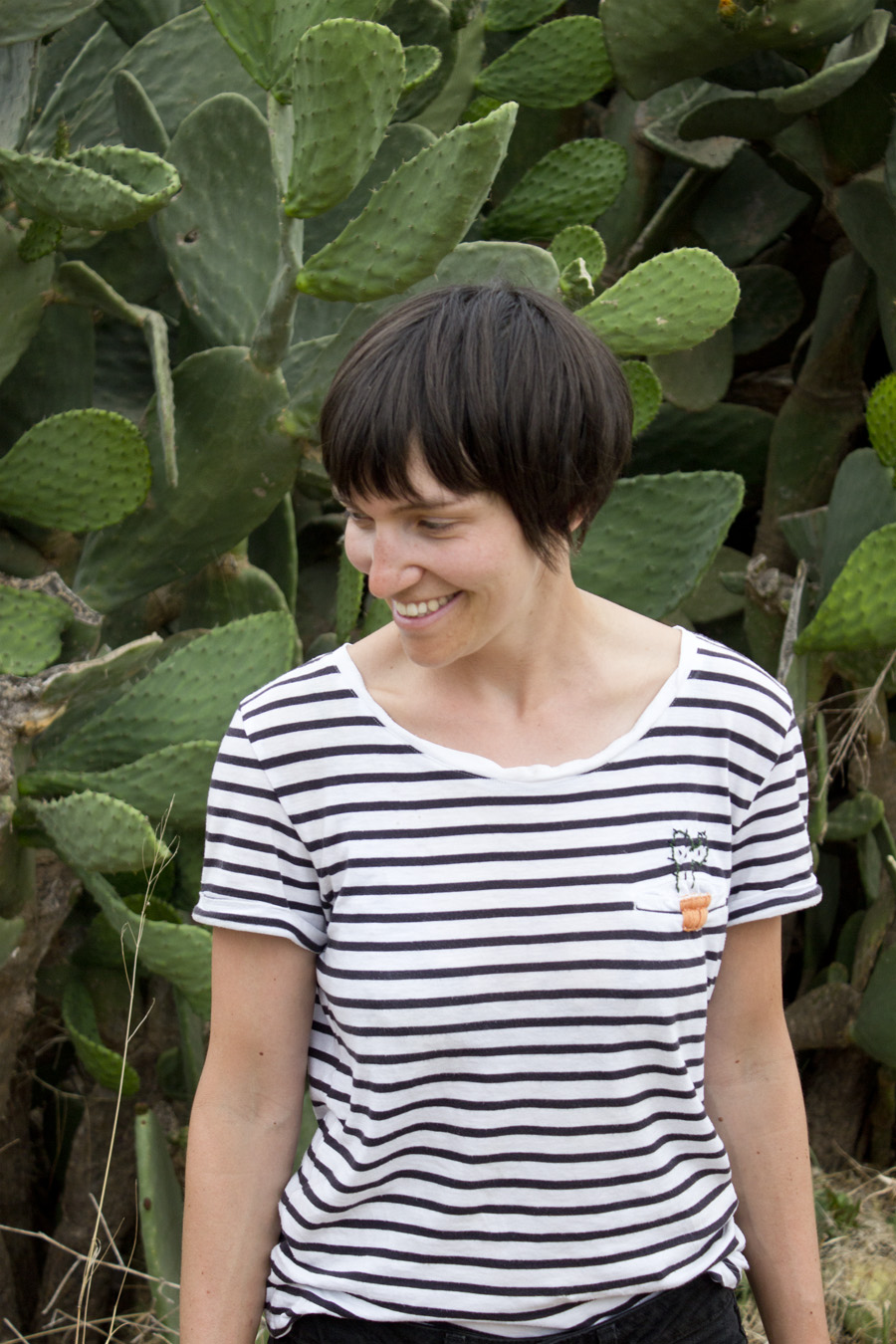 Look how happy I am in my DIY T-shirt among all these huge cacti!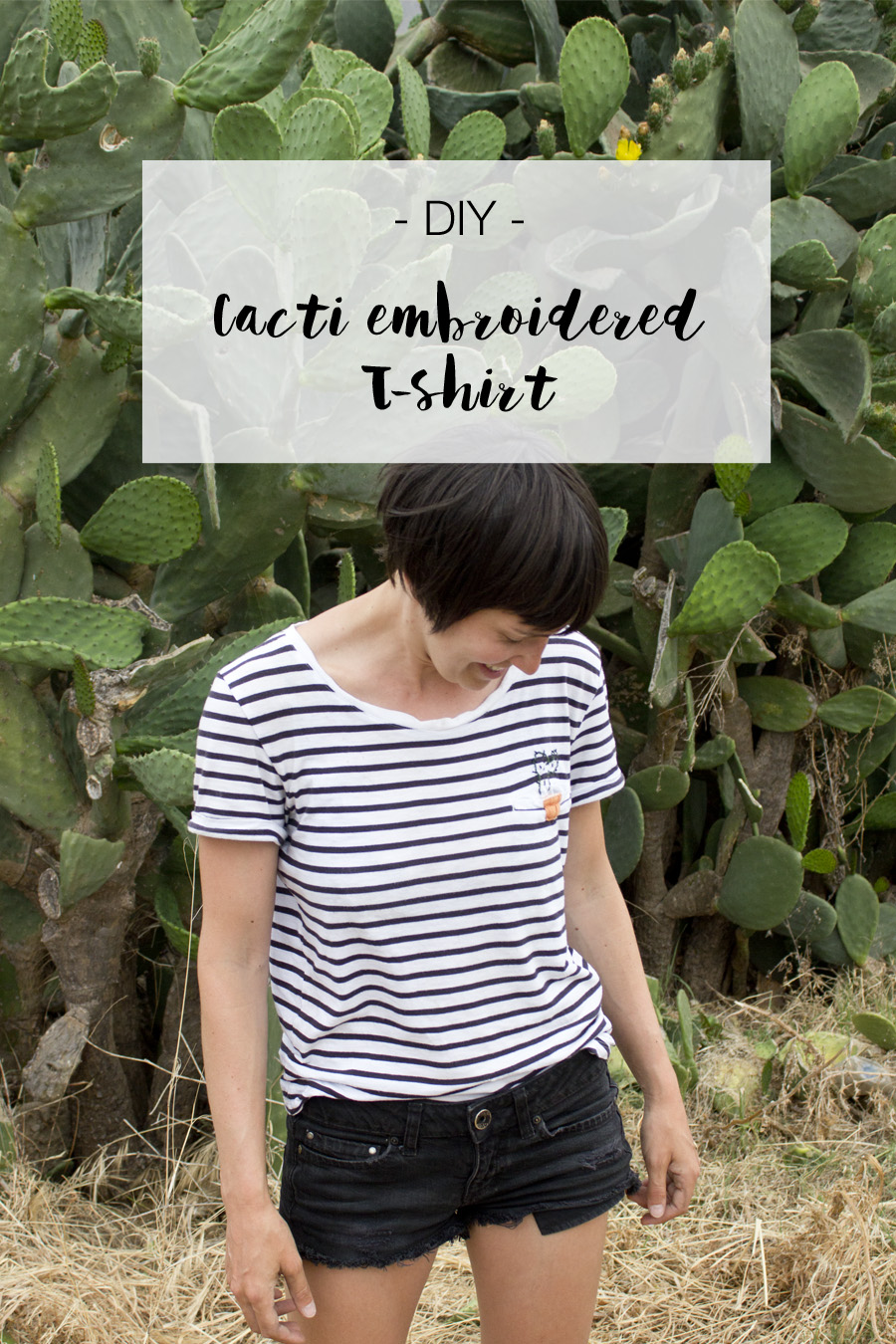 Now that I embroidered my first T-shirt I'm already pondering new ideas. What would you embroider? Let me know in the comments!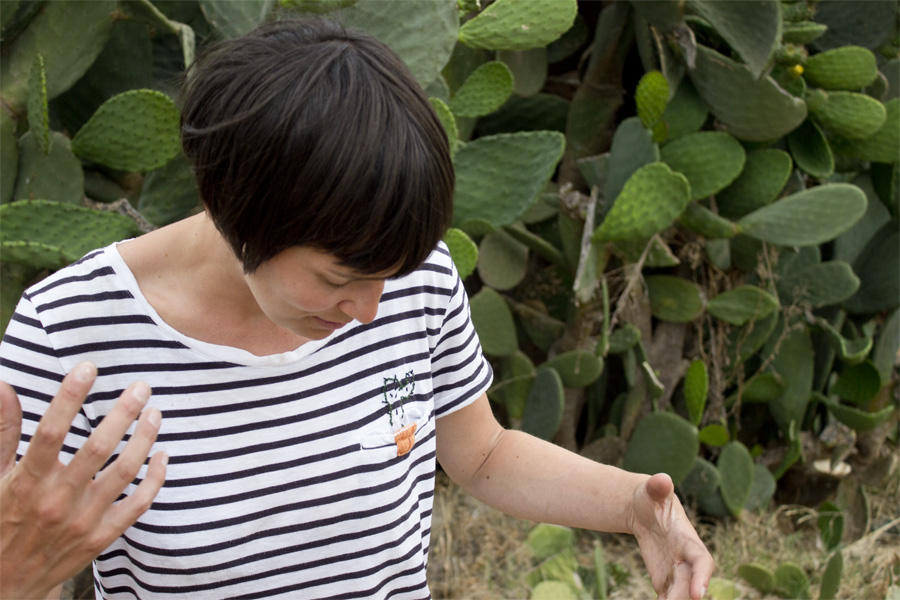 Now. Carry on!