I guess you're pretty surprised that it's not another drink recipe I'm sharing here? Well, I have to mix things up to stay interesting. At least that's what people keep telling me. Also I wanted to make avocado chocolate mousse for far too long and always drag avocados home and them eating them on bread – just the way I like it. So once I got my hand on a whole bunch of avocados I thought it was time to try it.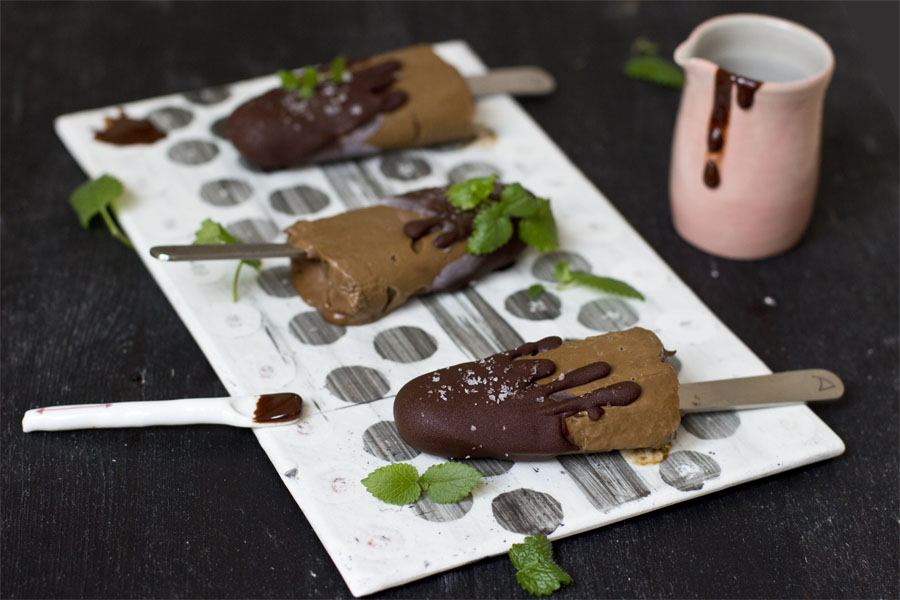 After I tasted it, I can say: it sure tastes healthy. You can still taste the avocado but it's also rich and chocolatey and delicious. So I guess it's a win! Have you ever tried avocado chocolate cream?
Avocado chocolate ice cream
Ingredients
2 avocados
2 Tbsp honey
1/2 banana
2 Tbsp baking cacao
3 Tbsp milk (almond milk or regular milk)
50 g dark chocolate
10 g butter
salt
Instructions
Peel the avocados and put them into a blender with all other ingredients.
Blend until it comes a smooth consistency and fill it into popsicle containers.
Freeze for a few hours.
Melt the chocolate over a water bath and add the butter.
Take the popsicles out of the freezer and its shell and dip them in the chocolate.
Sprinkle salt on top and when the chocolate has harden, it's ready to enjoy!
https://look-what-i-made.com/2016/07/19/avocado-chocolate-ice-cream/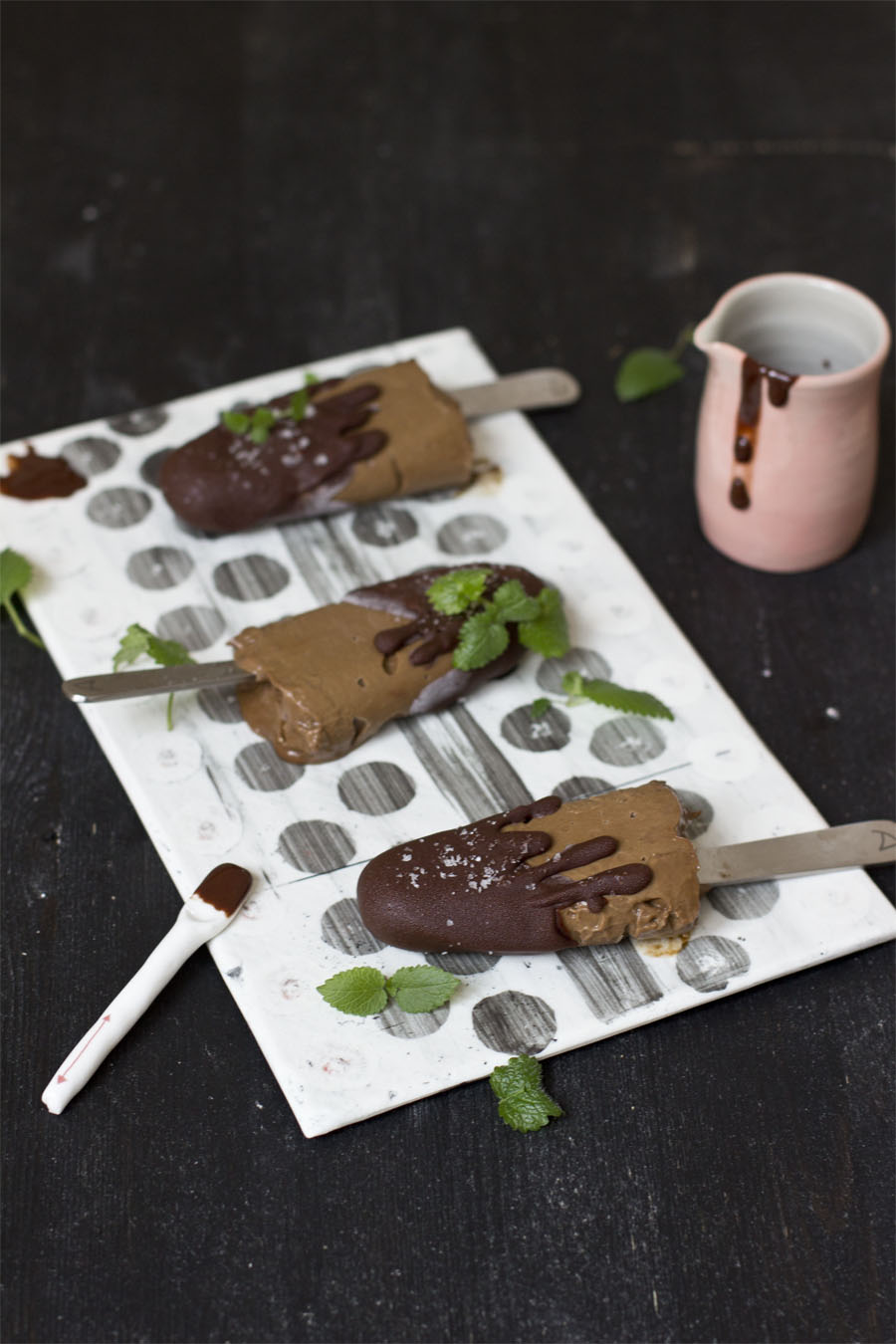 After freezing they didn't taste as sweet anymore – although the warm mixture was already quite sweet. I might have to add some more sweetness when I make them again. Please note that through the freezing it won't taste as sweet anymore.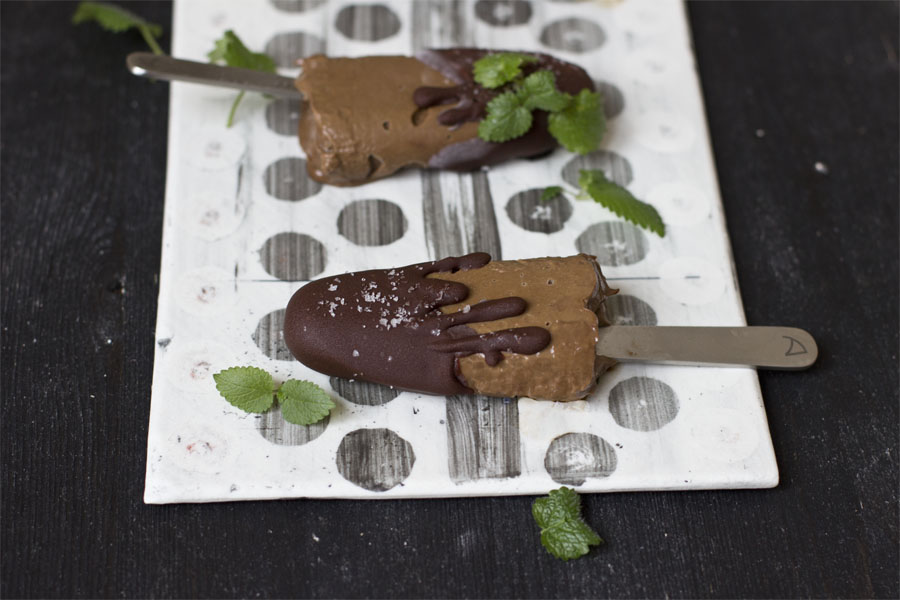 Now that I finishing this blogpost, I'll enjoy another popsicle on the balcony – in the sun that just came out. Yeah to summer!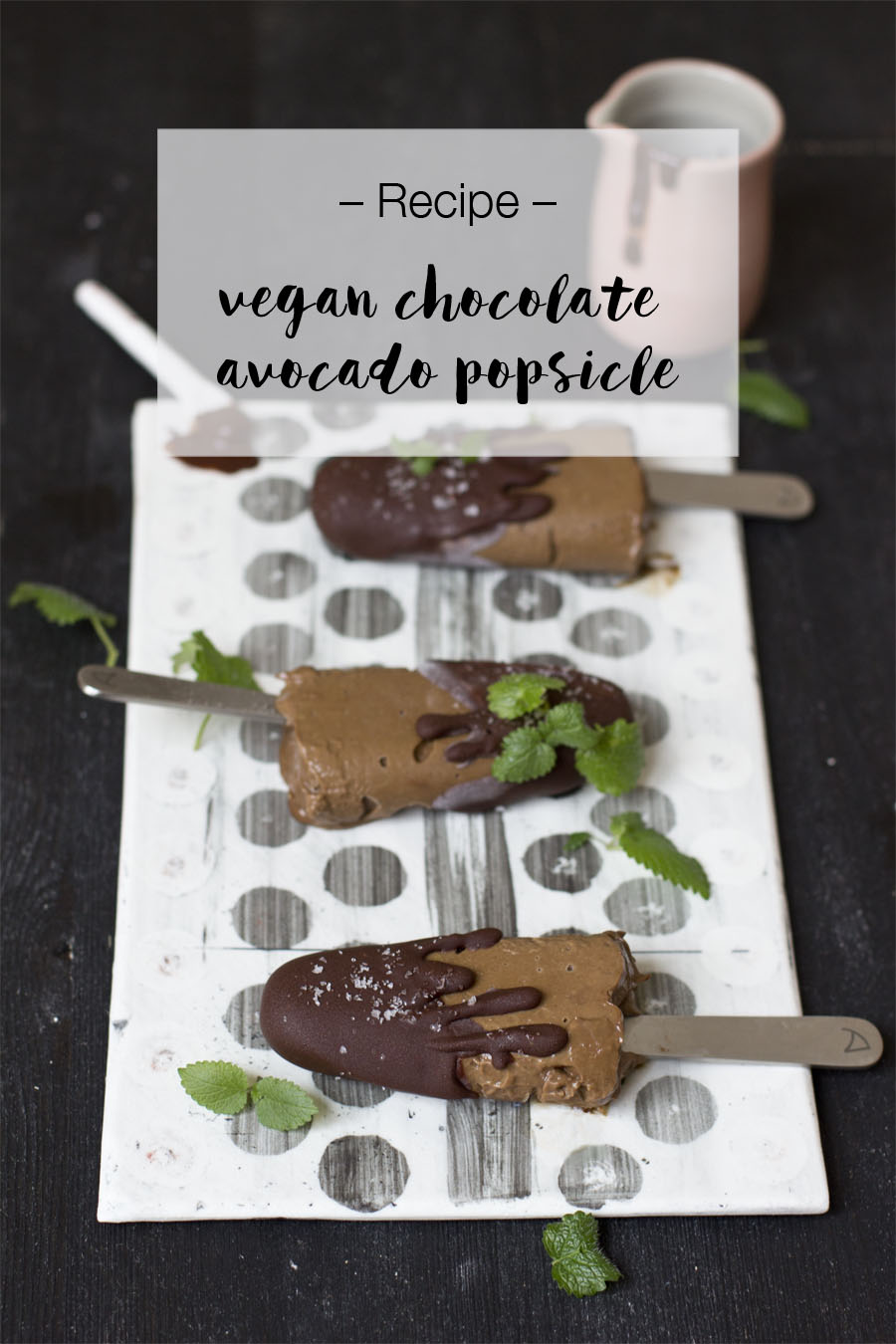 Now. Carry on!