You might have seen on my out-and-about-Instagram account (yes, I'm using two: one for the blog and one for my endavours) that I've been in Vienna. Have been because I'm currently on my way back home. Yesterday after a morning of photoshooting with clients and some ticking off of the to-do-list, I felt bored. Not I-don't-have-nothing-to-do-bored but more a I'm-creatively-bored. Do you know that feeling?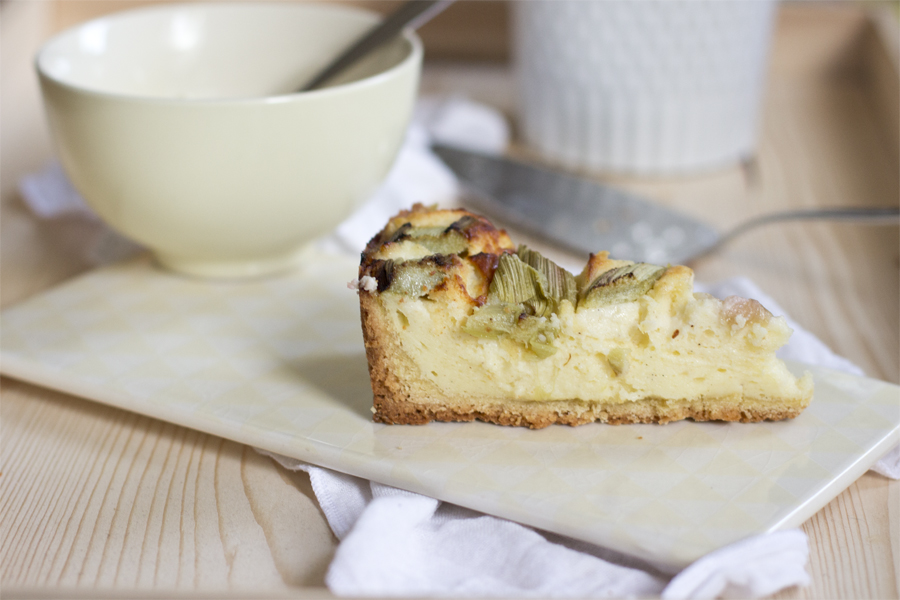 Because I wasn't in my own habitat I depended on my sister doing something with me. She decided on baking and gave me the task of finding a recipe with rhubarb. It took me 10 mins to find this and as it says in the description: the best cheesecake I had.
Rhubarb cream cheese cake.
Ingredients
For the dough:

250 g flour
125 g butter (at room temperature)
60 g of sugar
1 egg
1 pinch of salt

For the filling:

100 g butter
150 g sugar
1 Tbsp vanilla sugar
2 eggs
500 g cream cheese
80 g corn starch
2 tsp baking powder
500 g rhubarb (peeled and cut into 2 cm pieces)
Instructions
For the dough cut the butter into small pieces, add the egg, sugar and flour into a mixing bowl and kneat well.
Put the dough into the fridge for 30 mins.
Beat the butter for the filling with the sugar and the two eggs.
Add the cream cheese and stir well.
Sieve in the corn starch and baking powder and fold carefully.
Preheat the oven t0 180 degrees celcius.
Roll the dough with a rolling pin until ist 3 mm thick.
Grease a baking tin and add the dough all around the bottom and 4 cm up the sides.
Fill in the filling.
Put the rhubarb pieces on top and put the cake into the oven.
Bake for 1 hour and voilá!
https://look-what-i-made.com/2016/06/01/rhubarb-cream-cheese-cake-2/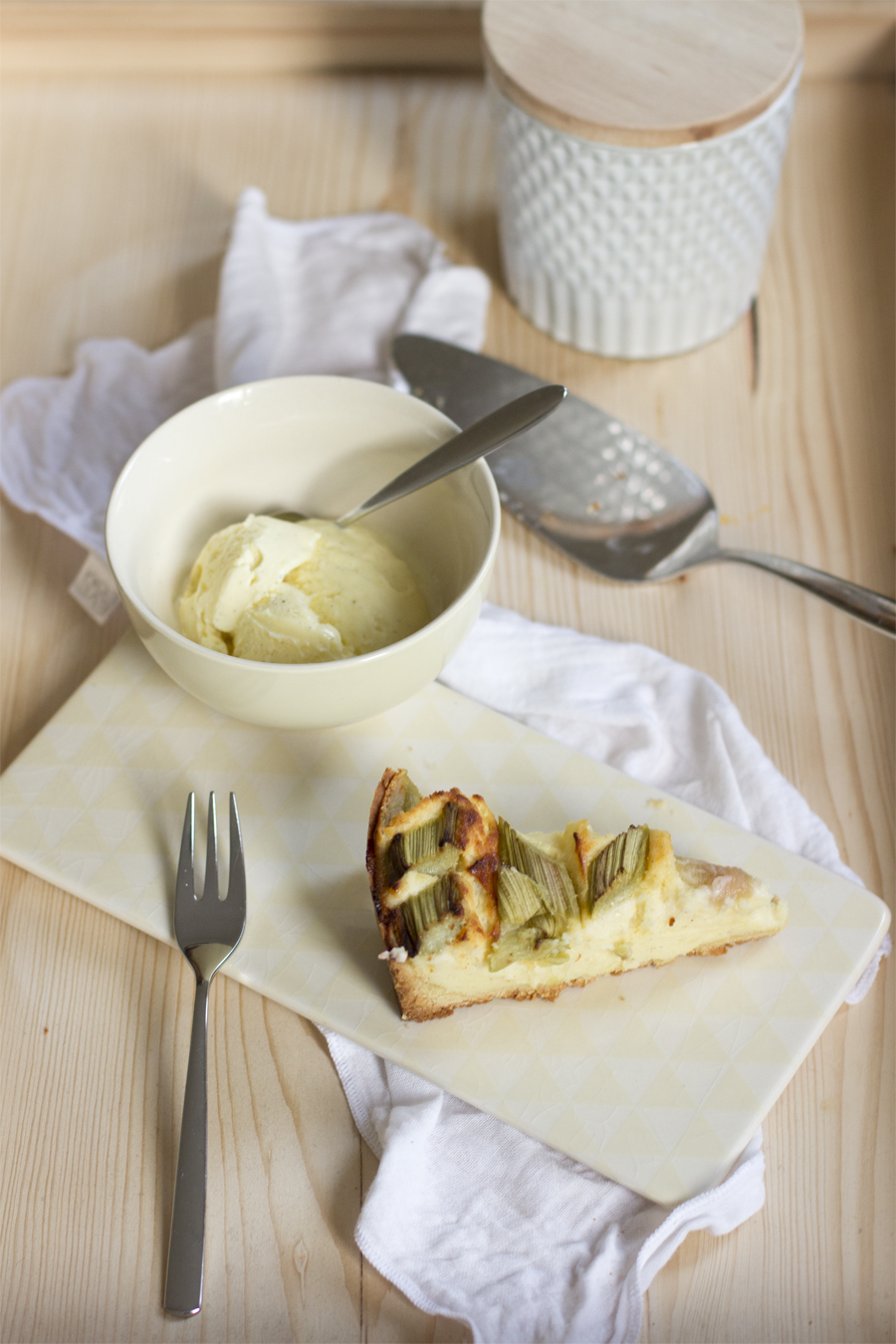 This cake is best served slightly warm with some ice cream on the side.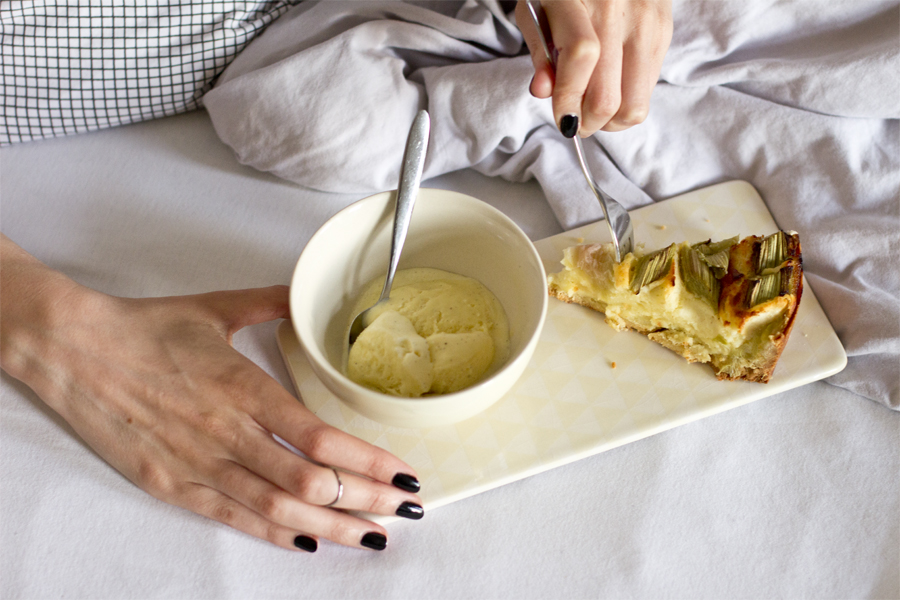 After we baked this rhubarb cream cheese cake (and obviously took photos), we had some in bed while watching a movie. This was just the best.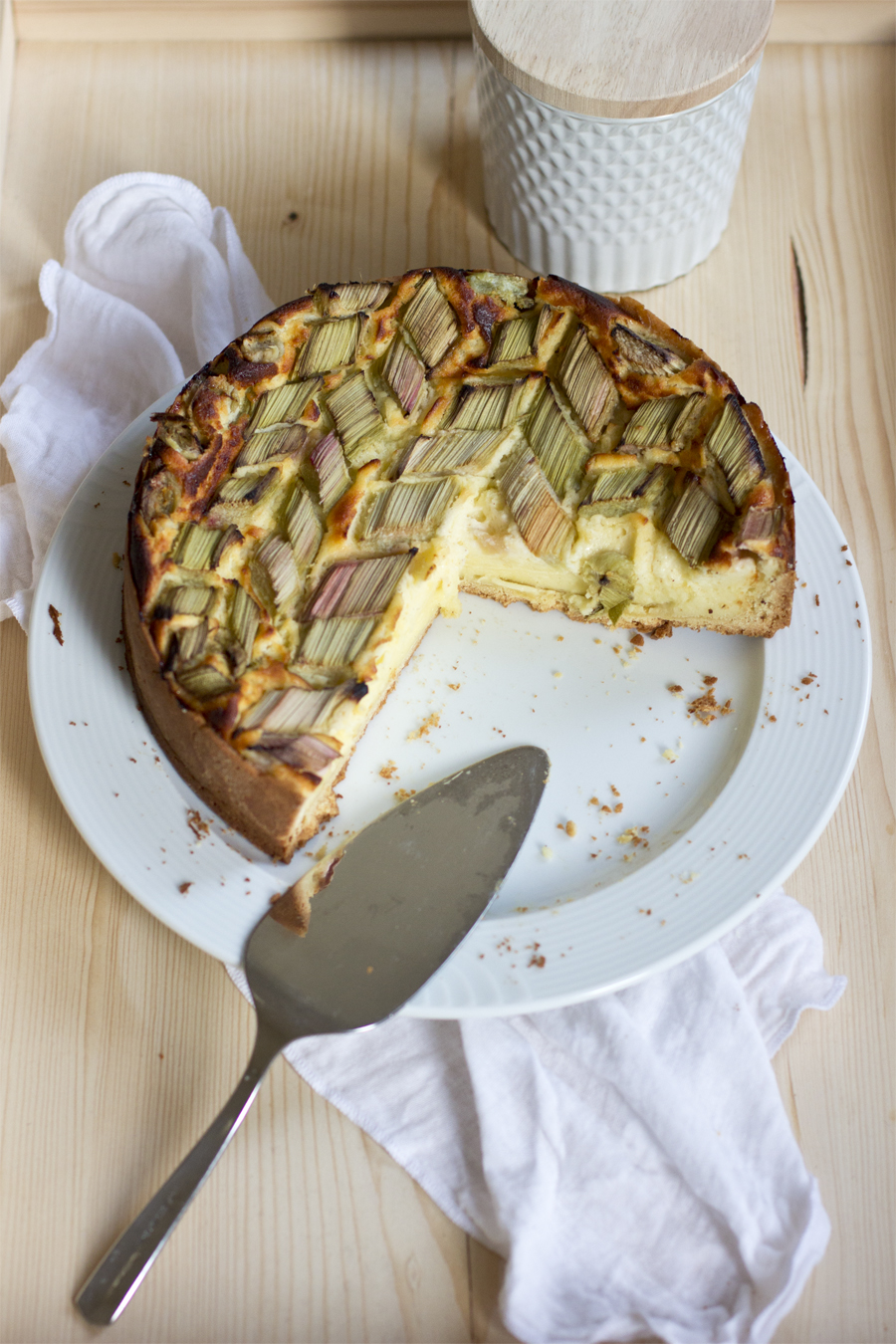 Over night it sunk a little in – that's what baked cream cheese cake does – but the flavor is still there. It's moist and fresh and the perfect breakfast. Don't believe me? Try it yourself!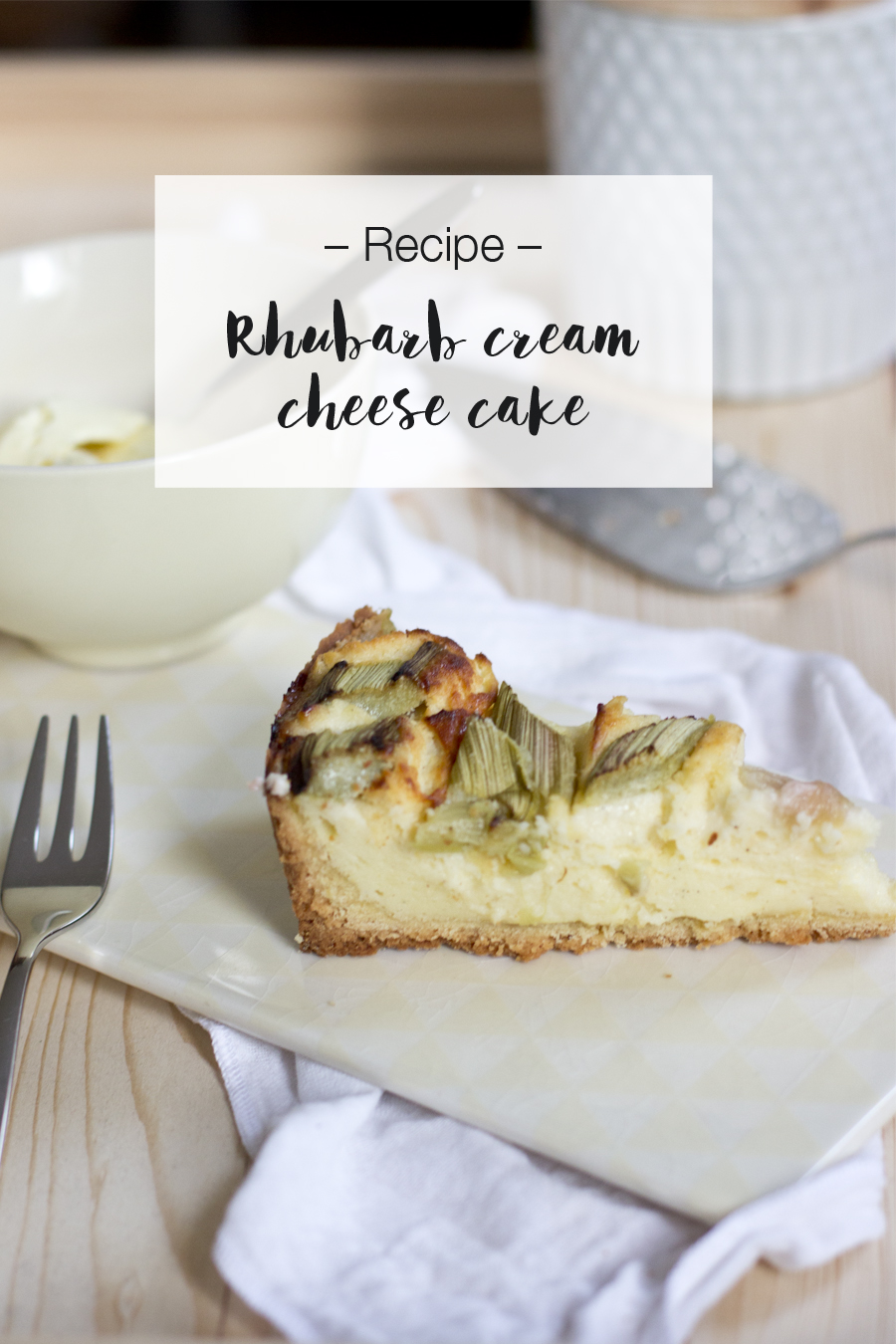 Now. Carry on!