Are you excited for Easter yet? I am. This weekend will be filled with crafting and going for a walk in this mild weather.
The best thing about Easter has always been the brunch with my family. Well, since I don't have to search for my Easter nest anymore. That was even more fun.
But don't worry! You still can have your own nest: I made an easy tutorial on how to make your own Easter nests as place cards for your festive table! I used only natural material – except for the letter stickers but the gold gives such a nice special accent in color that makes it stand out.
I made these Easter place cards for the Alpenwelt Magazin.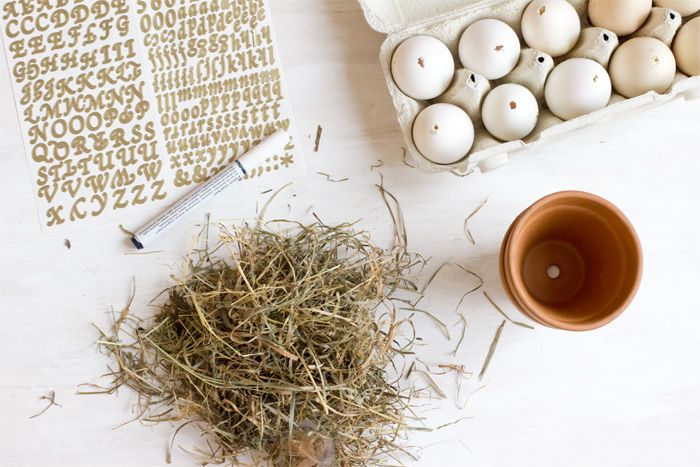 What you need for this simplistic Easter table decoration:
small planter pots
hay
golden letter stickers
white permanent marker
white blown out eggs
First take the pots and write something like "Happy Easter" on it with the chalk marker.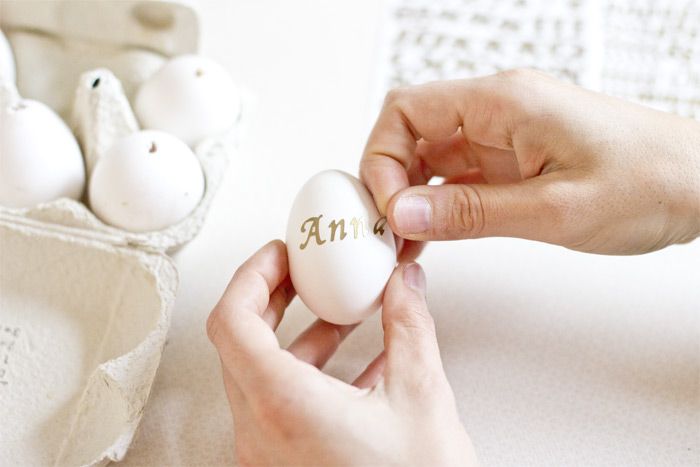 Stick the names in the golden letters on the eggs.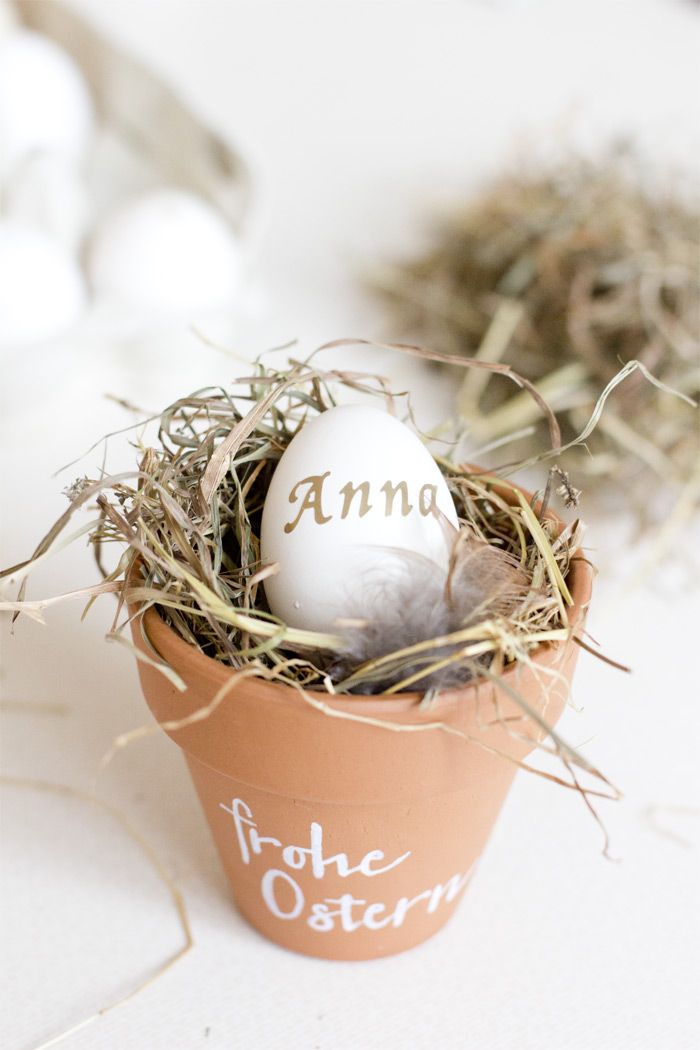 Put some hay into the pots and place the eggs on top. Voilá! An all natural Easter table decoration is made in no time.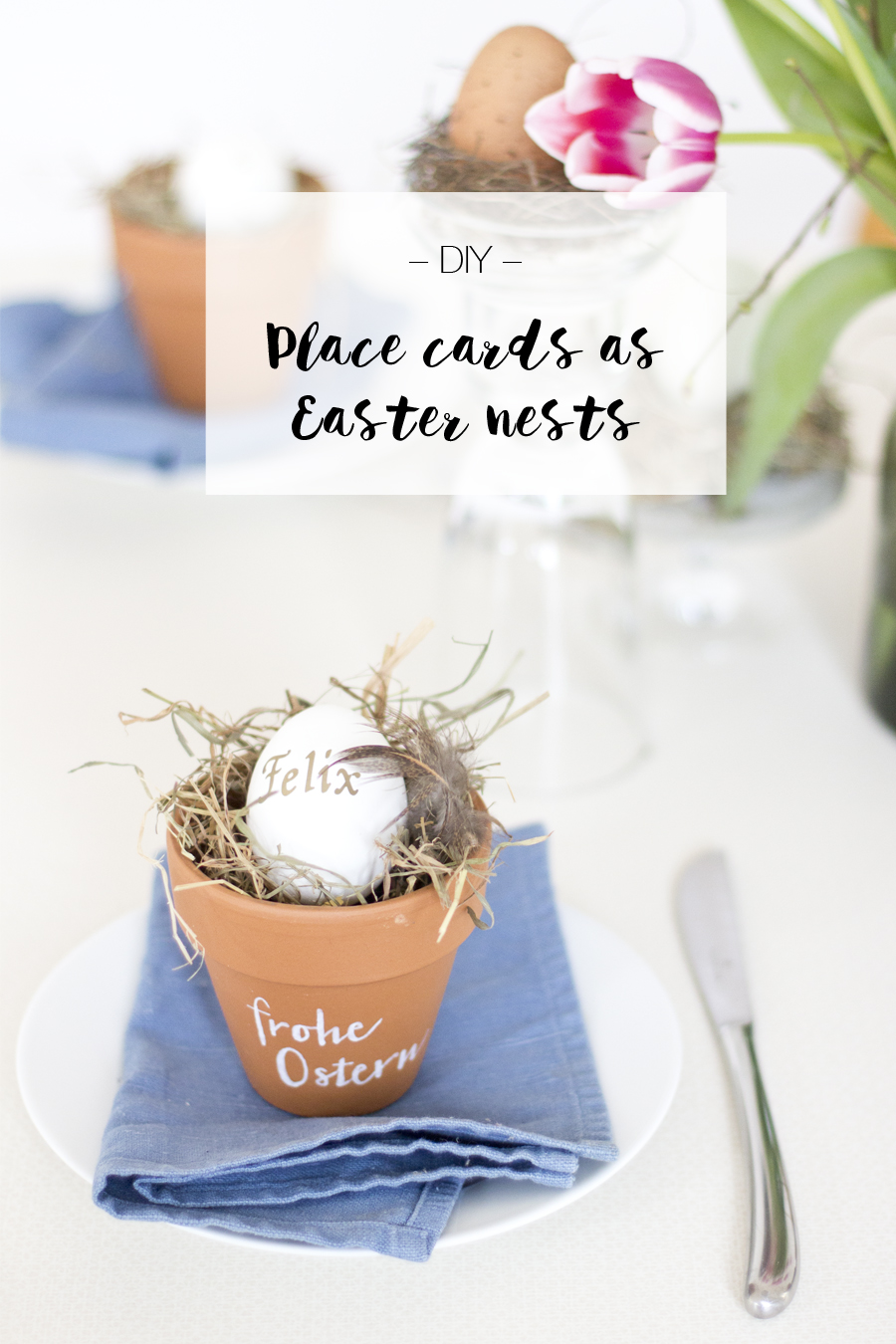 Now. Carry on!
*Sponsored post