I can't make this magical 10 minutes one pot pasta all the time but I can make another pumpkin recipe. Especially when it involves this pumpkin chutney. Even if you made it yesterday it won't be ready yet to eat with this sandwich but it's a good motivation for you to make it yourself: you will be able to make this delicious pumpkin chutney, spinach and chicken sandwich later this year. How's that for some motivation!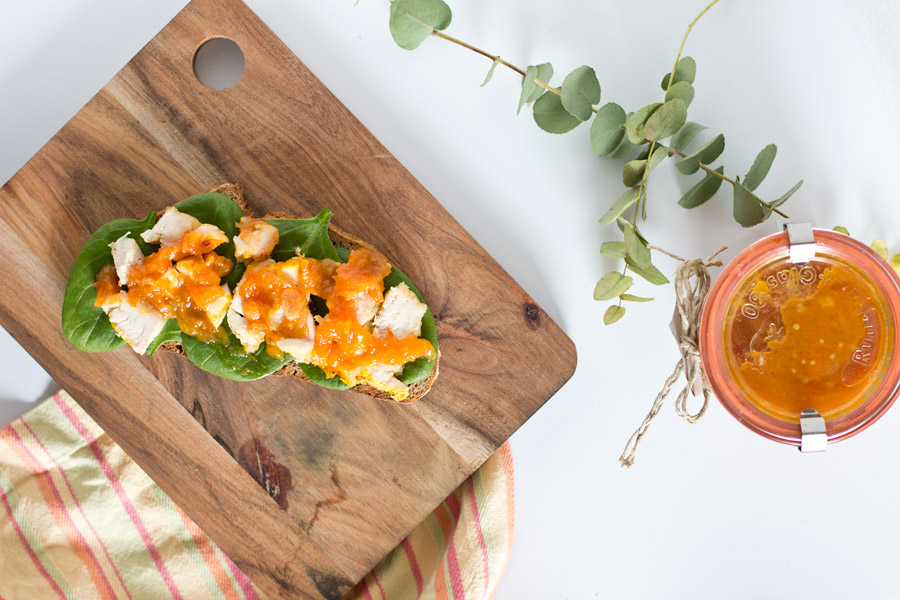 All you need is:
– 1 chicken breast
– handful of fresh spinach
– 2 Tbsp pumpkin chutney
– a slice of bread
– salt, pepper
– 1 Tbsp vegetable oil
Heat a pan and season the chicken breast. Roast in the vegetable oil for about 12 mins (until cooked through). Add the spinach on the the bread. Cut the chicken into slices and add on top together with the pumpkin chutney.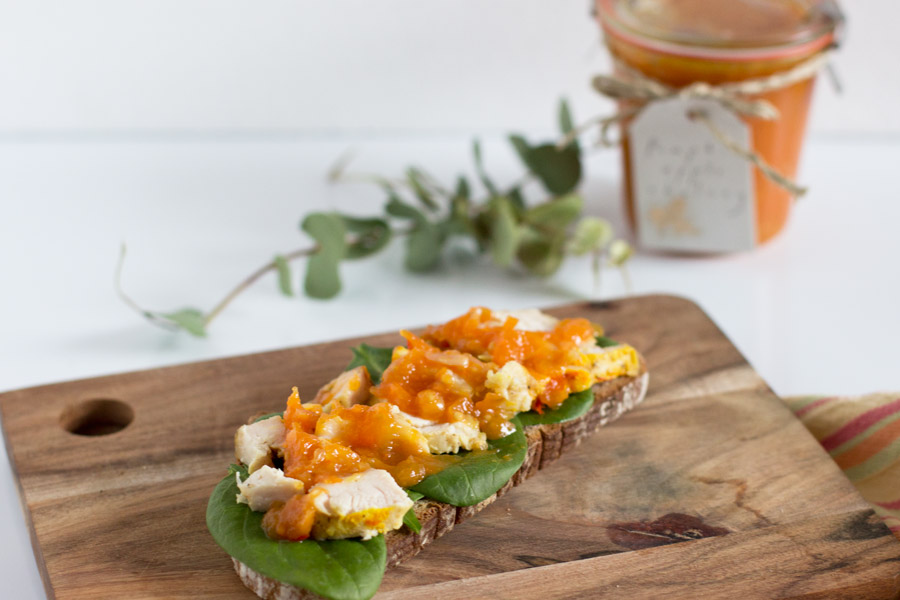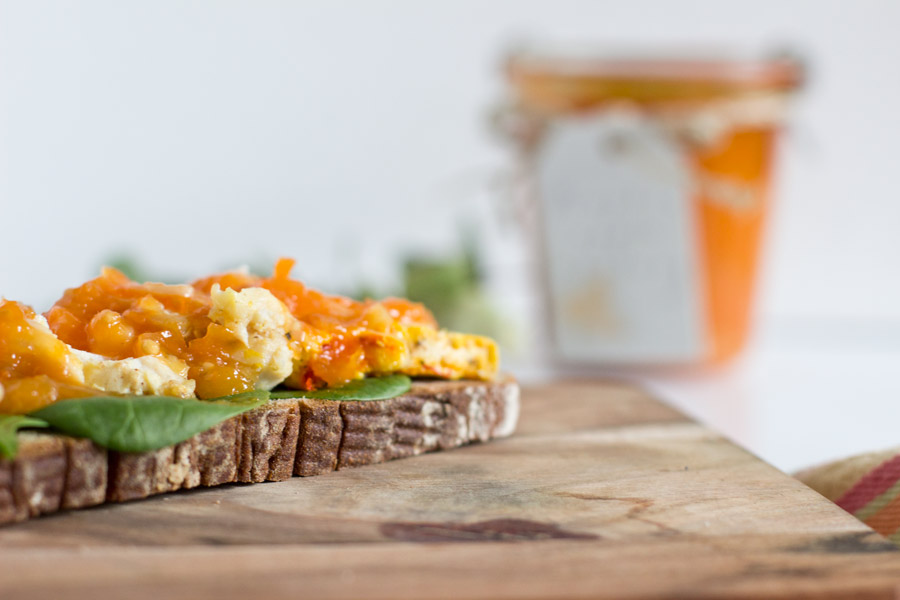 This recipe works perfectly with left-over chicken breasts as well. I can safely say that because this is left-over chicken breast. Don't waste food! That's what my mum used to tell me. And: You can't leave the table if you haven't finished your plate.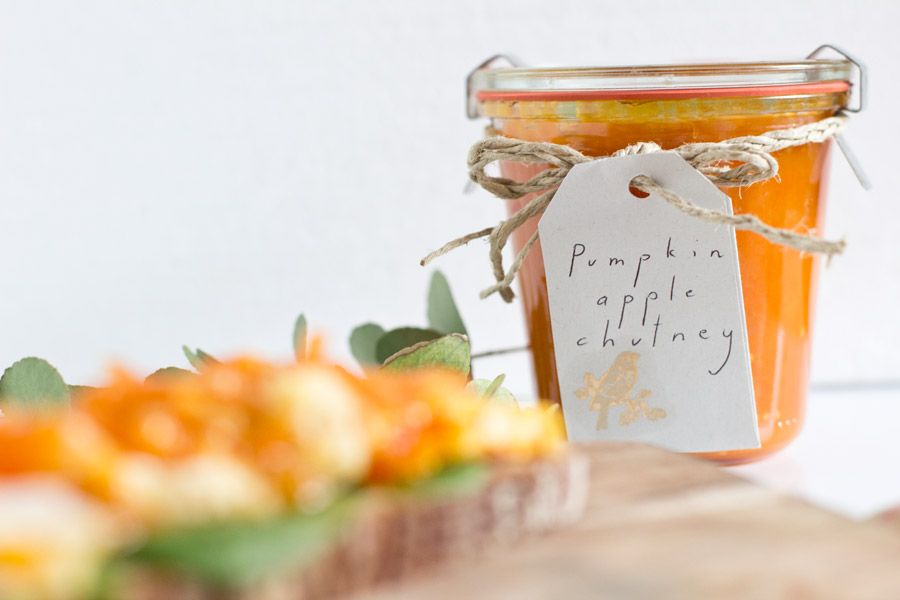 She would be very proud if she saw how clean the plate is now after I've eaten these sandwiches.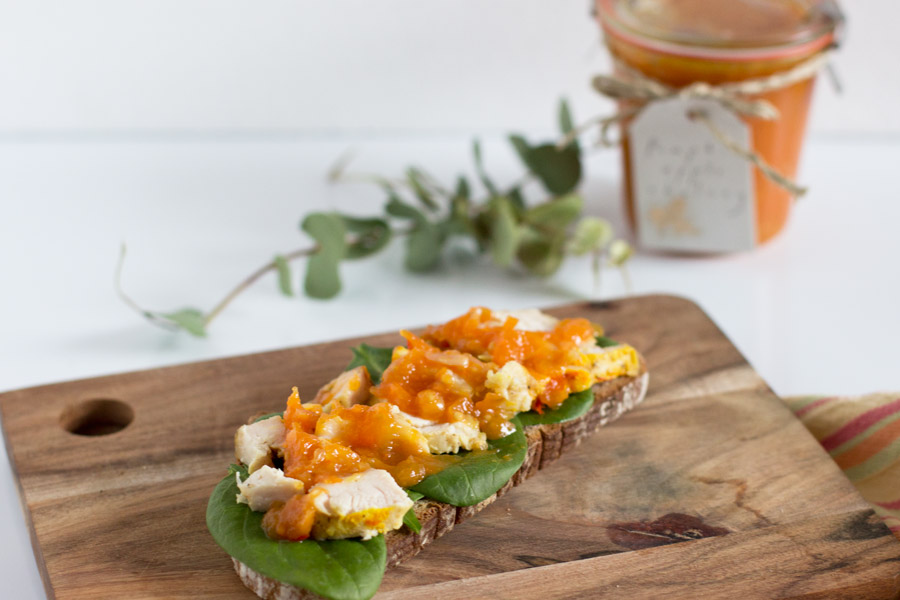 Now. Carry on!