This is so magical that I still can't believe this actually works – and tastes good! I read this online at 10 pm at night on my way home from climbing. So you might have guessed that I was keen to test it: pasta in 10 mins and only one pot to clean afterwards?! Yes, please! This recipe has been around for quite some while but I never stumbled upon it. Can you believe it? The internet has the answer to all my late night sport classes and hides it? Cheeky!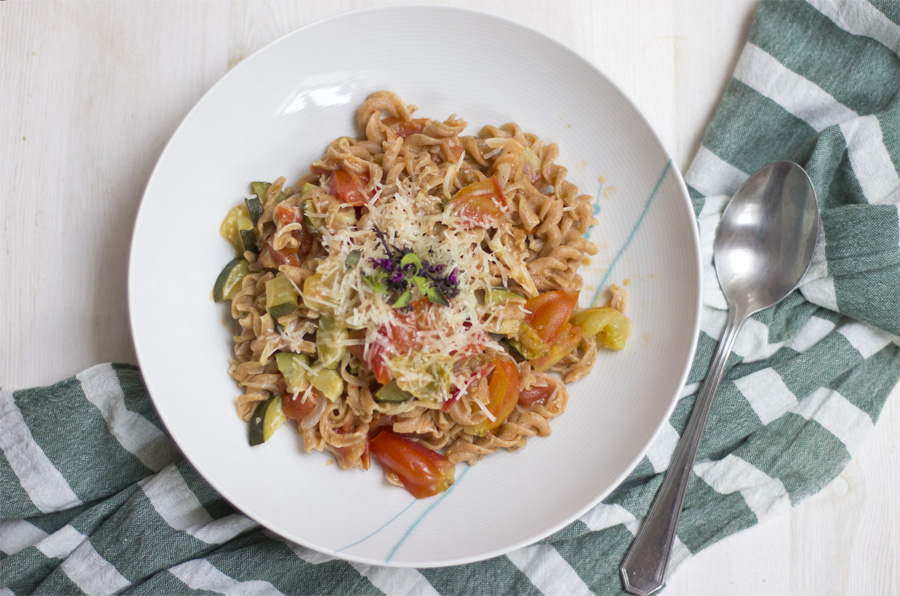 All you need is:
– 100 g of pasta
– 200 ml of water
– 1 small onion
– 1 garlic clove
– 3 big tomatoes
– half a small zucchini
– 1 Tbsp olive oil
– salt, pepper, herbs
– grated parmesan and basil leaves as garnish
Cut the onion and garlic into thin slices and the tomatoes and zucchini into pieces. Put the pasta, water, cut vegetables, olive oil, salt, pepper and herbs into a pot and bring it to the boil. Stir well while cooking it down (prevent it from sticking to the bottom of the pan) for 9 mins and you're done!
Serve with grated parmesan and basil leaves.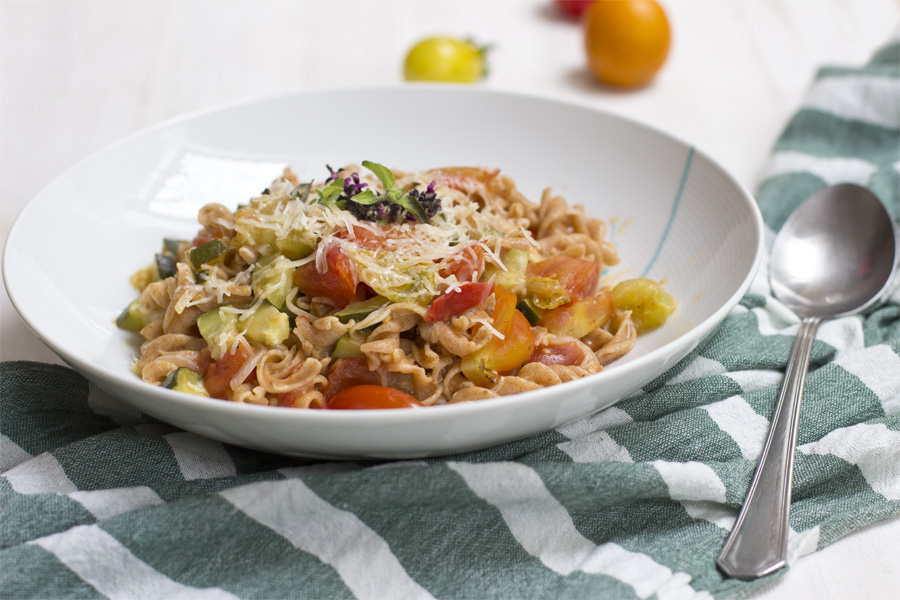 This is currently on heave rotation but I will experiment more with different flavors and vegetables. The possibilities are endless! The most important part is to get the water/pasta ratio right. With the fresh tomatoes you need less water and with rather dry ingredients, I assume there needs to be more.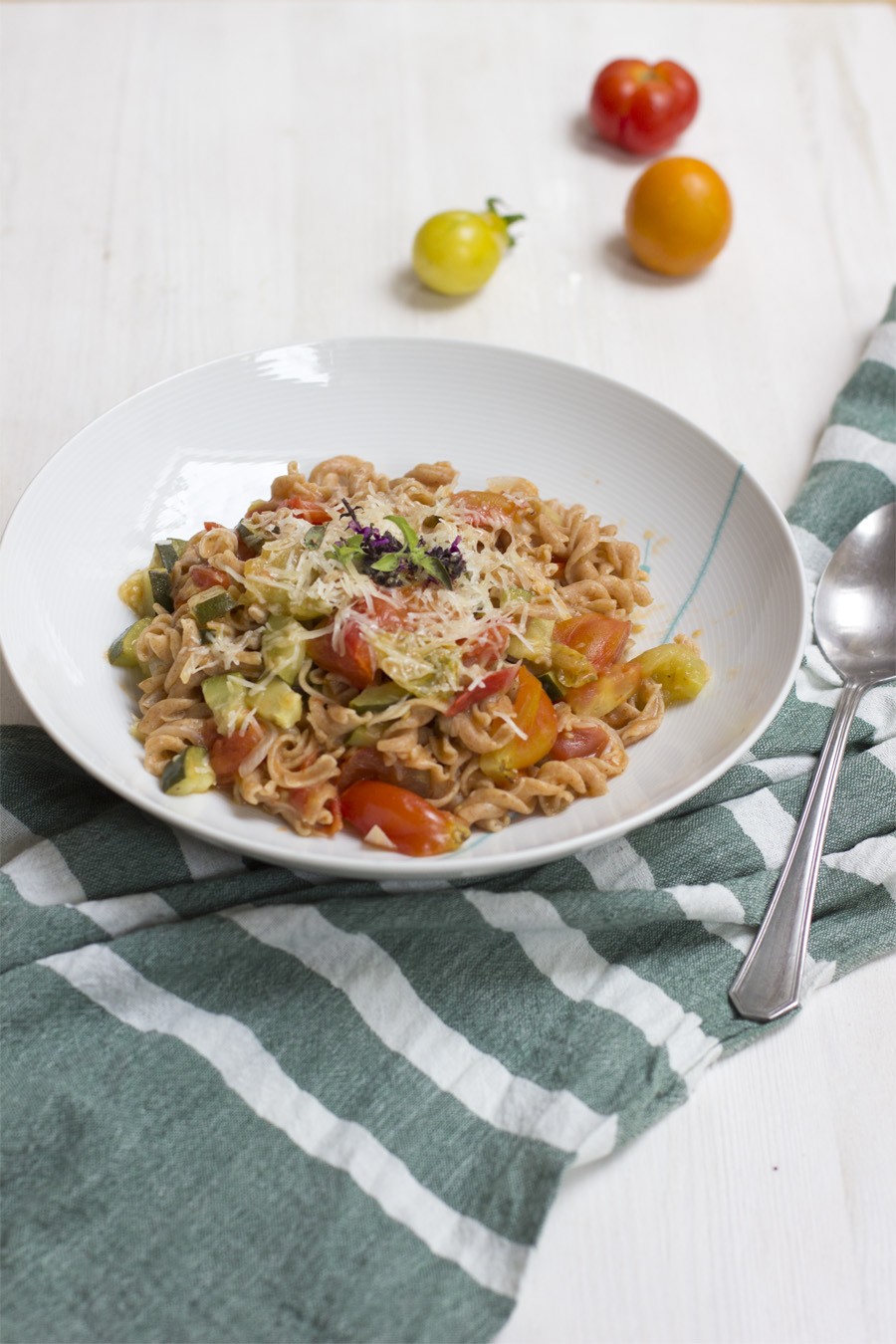 What would you combine it with? Any flavors that you'd like me to try?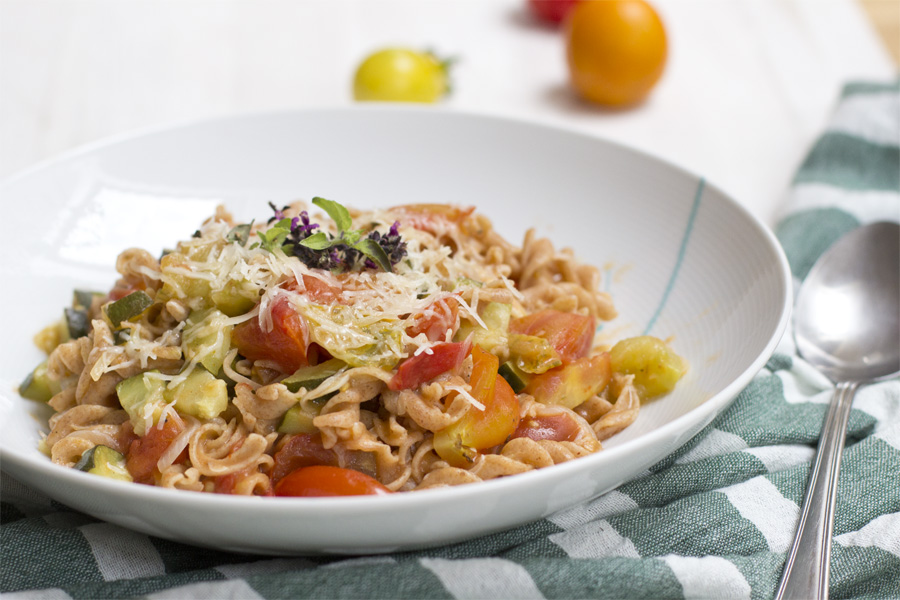 Now. Carry on!