After I told you how to make the most of summer, I have to take my own advice seriously. And I can't be more serious than take 5 tips and pack them into one Sunday like I did last week:
I went outside: my boyfriend and I did a short roadtrip to the Helenental (a valley close to Vienna).
I explored something new: said Helenental where we went rock climbing.
I had a picnic: we sat on a blanket and ate cheese sandwiches.
I was lazy: I slept a little on said blanket.
I wrote it all into my summer journal.
Now that's some successful squeezing all the summer into one day. And because I want to do that more often, I'm currently working on some DIYs to go with my summer-adventure-theme.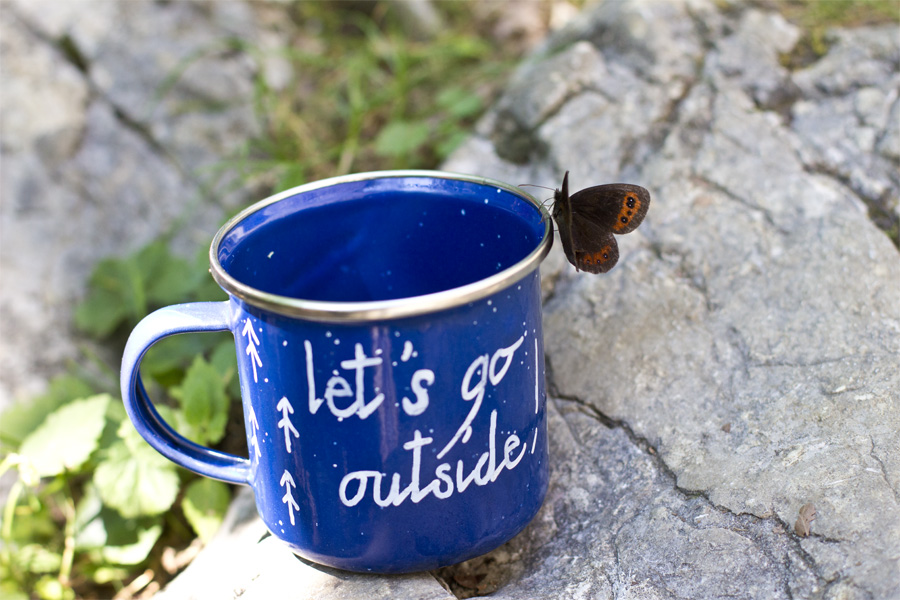 So first up is this enamel camping cup that I customized for my boyfriend.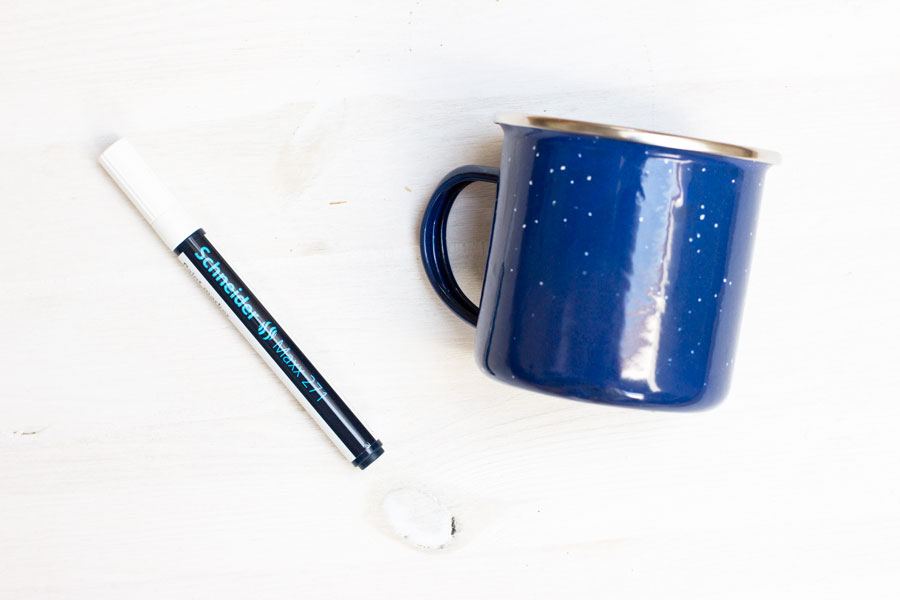 All you need is:
– an enamel camping cup
– a white lacquer paint pen
Deciding on what to write on the cup took my the longest. After some extensive research I settled on "Let's go outside".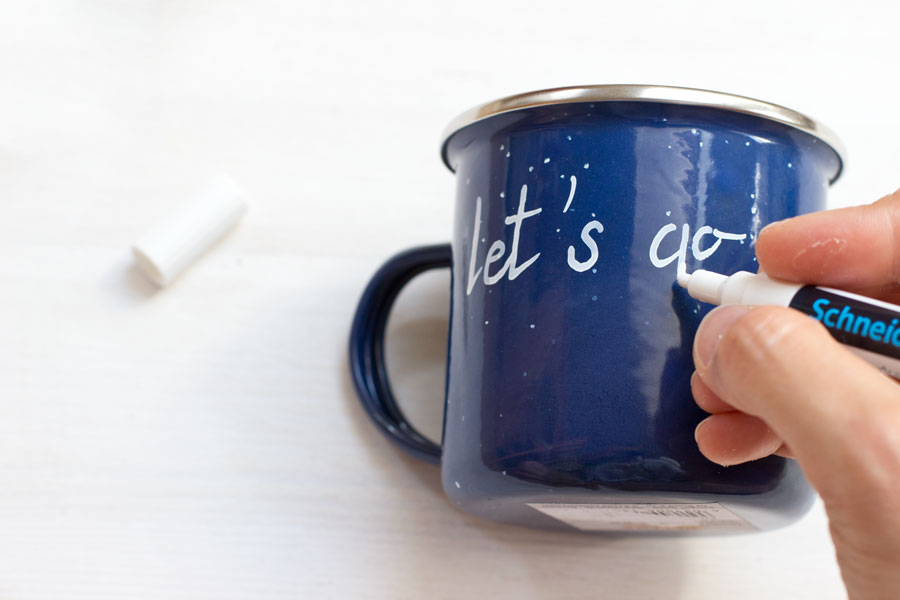 Just write it on the cup and let it dry. This DIY enamel camping cup will resist hand-washing and makes drinking in the woods much more fun.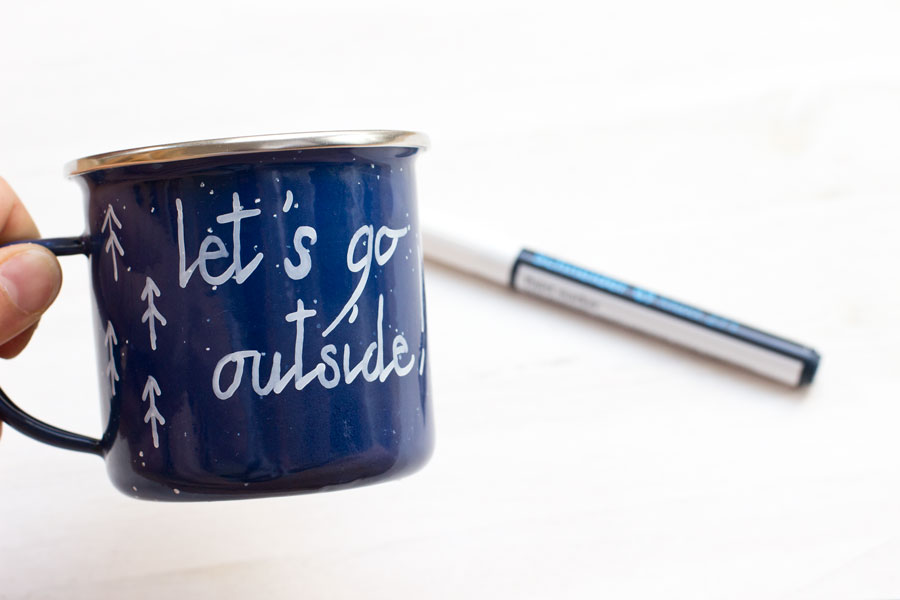 Of course I took it on a spin this weekend. I attached it to the backpack and it looks great.
And this is a real butterfly that just decided the cup is pretty. And if a butterfly thinks so, it must be true?! Right?!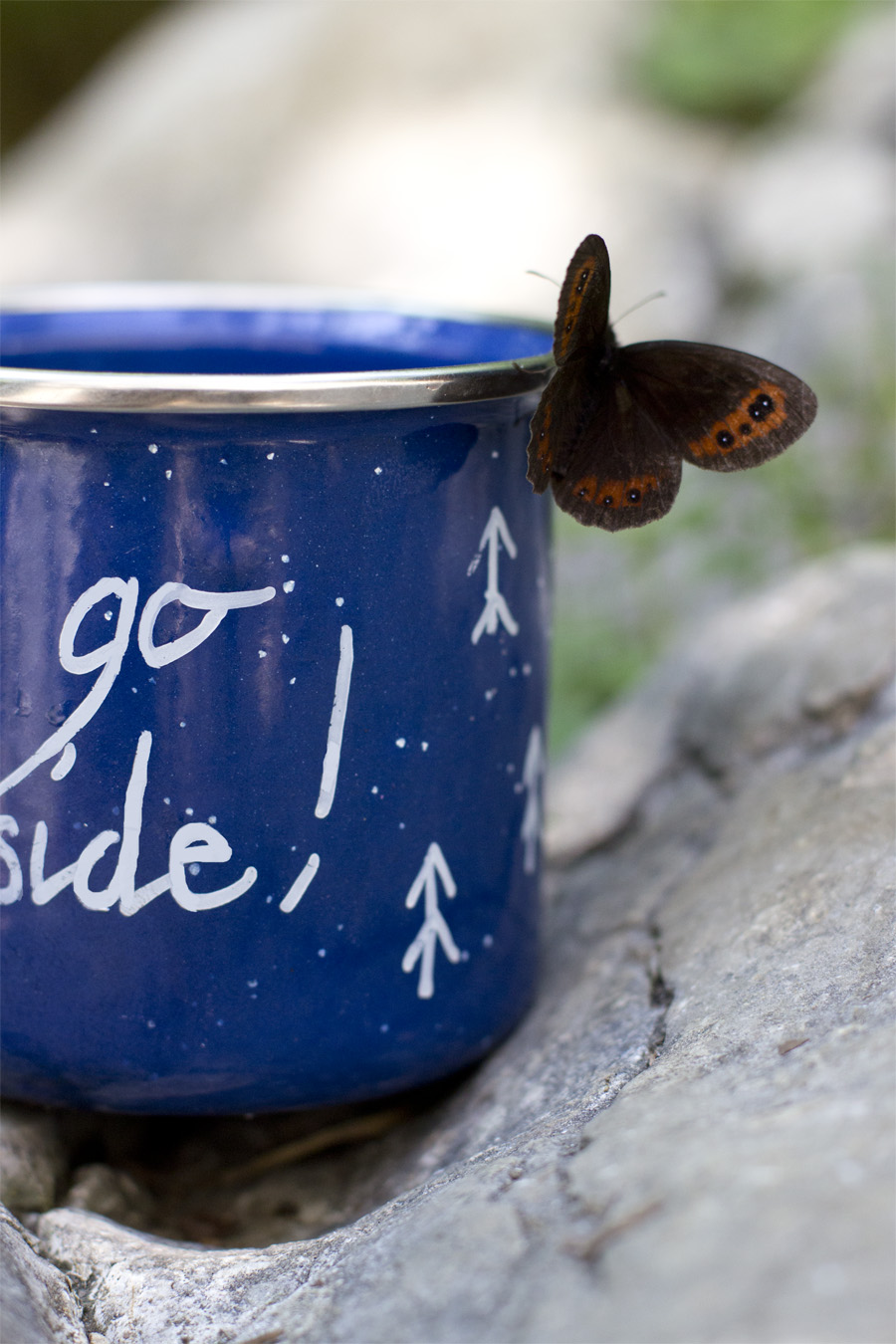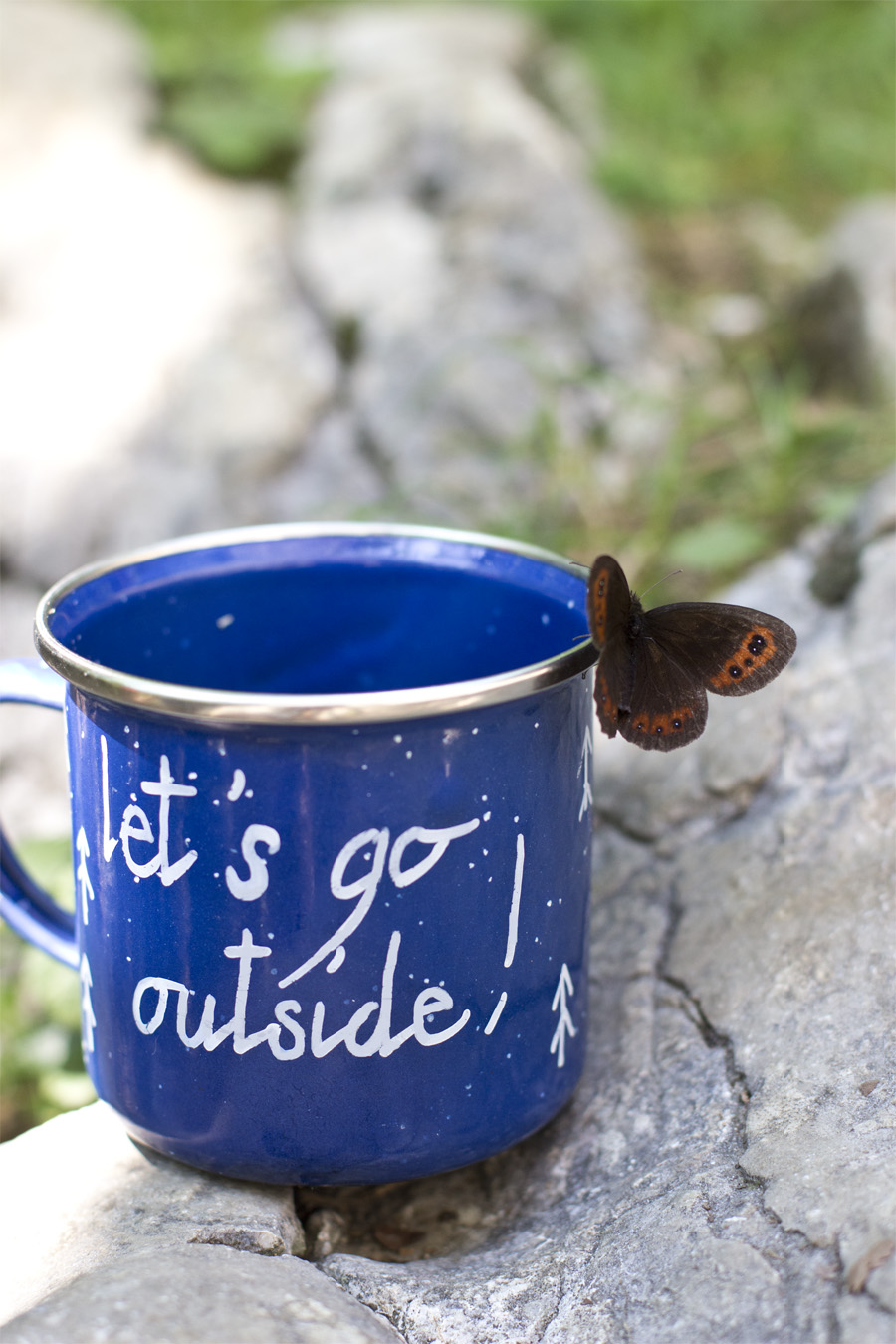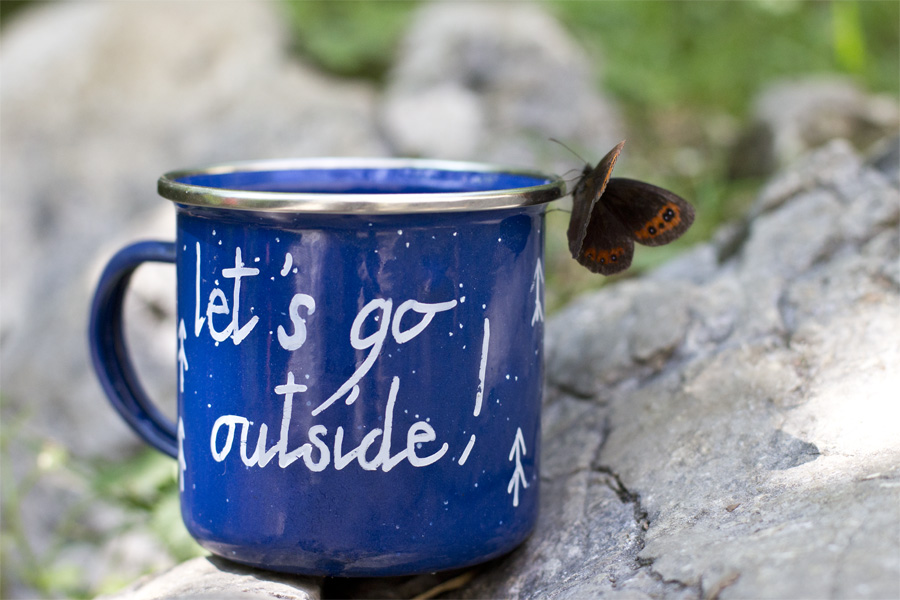 I'm now making plans to go out this weekend as well. What are your plans? Any crafting or adventures planned?
Now. Carry on!