Last week I overheard a conversation of a 20-something telling her friend that she had a bad night before the holiday (drinking too much and not eating well), so she drove home the next day to get spoilt by her mother. Isn't it interesting that no matter what age you love to get taken care of by your mum and your mother likes to do that too?! Why am I talking about this? I'm home at my parent's house this week. And besides being spoilt already with food and company I get to enjoy their huge garden. Would you be interested in a (photographic) garden tour? Yes? Your wish is my demand!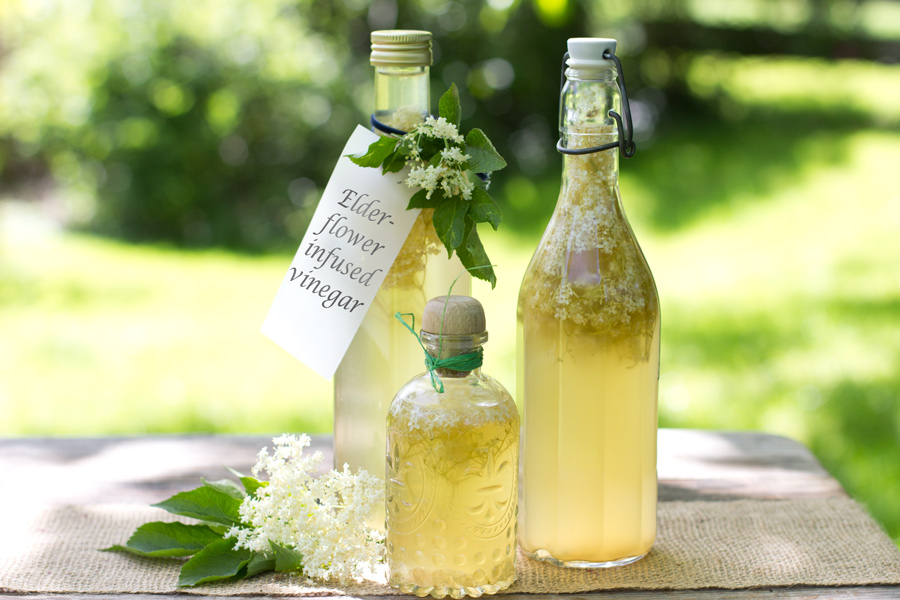 So I made this elderflower infused vinegar and shot it in my parents garden. My little brother was the hand-model and my mum provided these amazing bottles. My dad would helped too but there was no need for a studio flash set-up… 🙂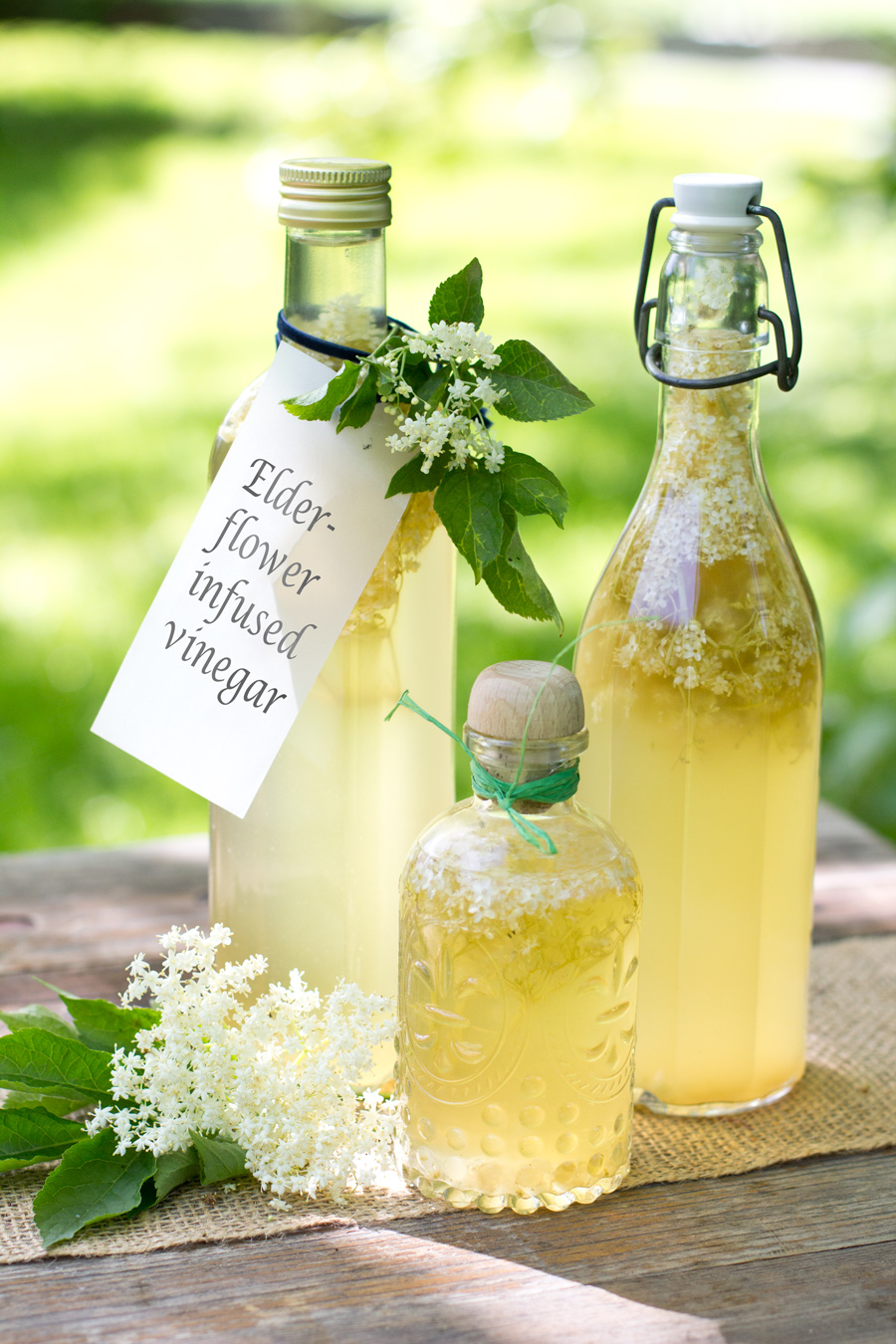 All you need is:
– 10 elderflowers
– 1 l vinegar
Put the elderflowers in bottles and top it off with vinegar.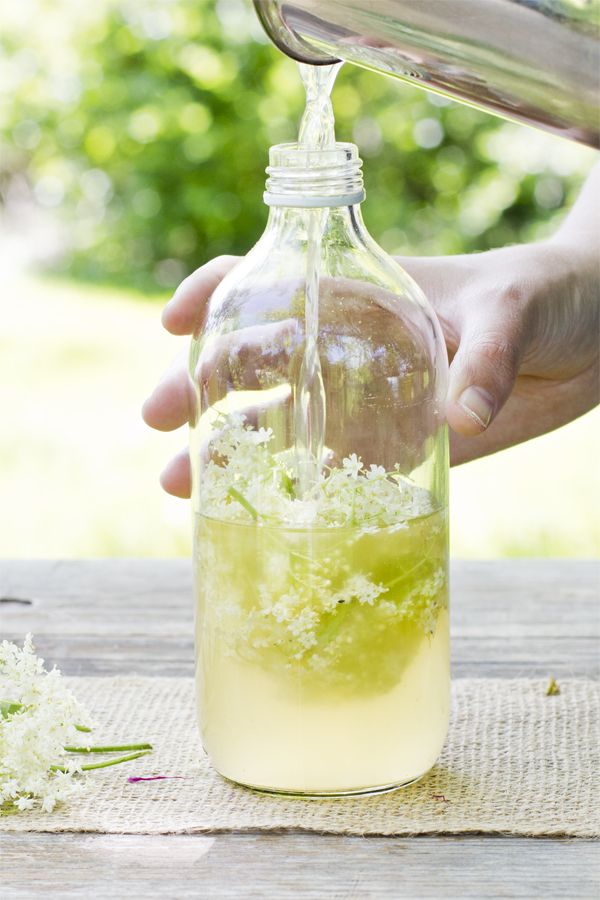 Let it infuse for 2 weeks somewhere bright and shiny and sieve it into sealable bottles.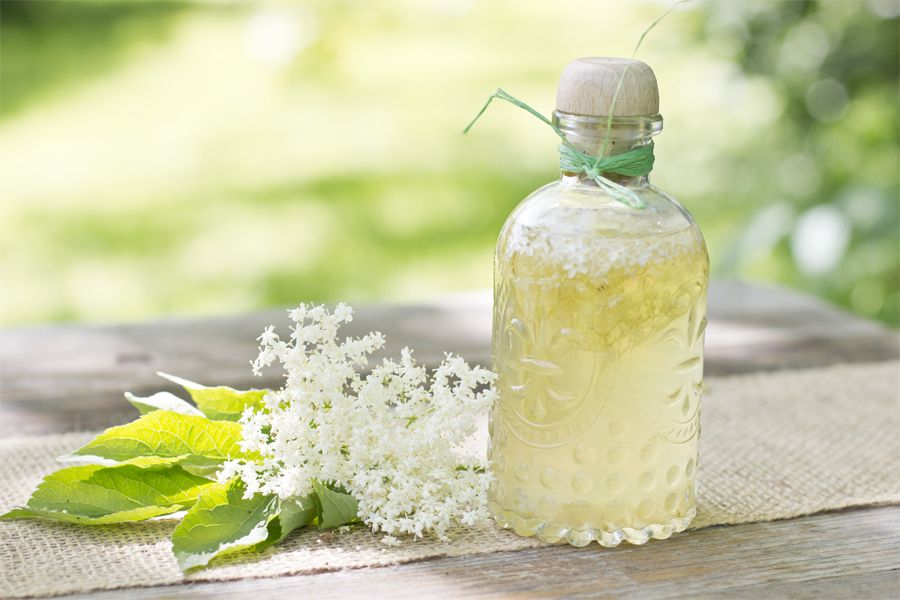 Isn't this bottle amazing? You should see all the treasures my mum stores in the cellar… There are props for 3 food photographer and 6 stylists!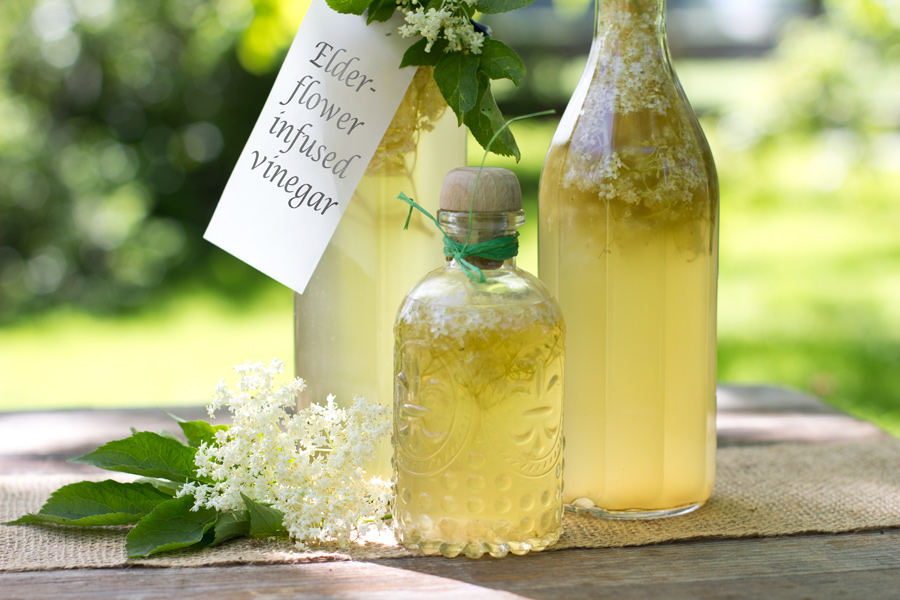 Now. Carry on!