Two weeks silence on the blog and then: Whaaaaam! Such a comeback! I'm so excited about this that I can't even tease you with a headline that makes you wonder. I had to spill the beans immediately: I had a styling job. For a magazine. And there's more to come!
Can you believe it?! I still can't. Even now that I hold the printed magazine in my hands.
How did that happen, you wonder? Well. Please sit down and have a tea and I tell you all about it!
In July (while I was on holiday) I got a very cryptic Facebook message from somebody at Servus Magazin saying that she worked there and if I don't want to get in touch. No more. Then after writing back and forth with the main point that we'd like to meet, I finally met the team end of August. It just clicked between us. Such friendly women! (We met at a French café in Vienna, so the mood was set right!). I showed them a little of my work aka my blog and what I thought would fit and we met again the following Friday to see the publishing house (they knew it already, of course, it was mainly me seeing it) and I got a tour and that's how it started. I got the first styling job right away and I had to create and style the shooting. In October we shot now this lovely tutorial for winter. (Spoiler: the snow's fake!)
It was such a fun experience and I got a real photographer by my side and tons of styling equipment and props. I was in heaven. I guess you found your dream job when you wonder all the time why you get paid for it. Maybe wonder is the wrong word because it sounds like it isn't work and you're not doing something special. It totally is. It's just such a bonus to get paid for doing what you love!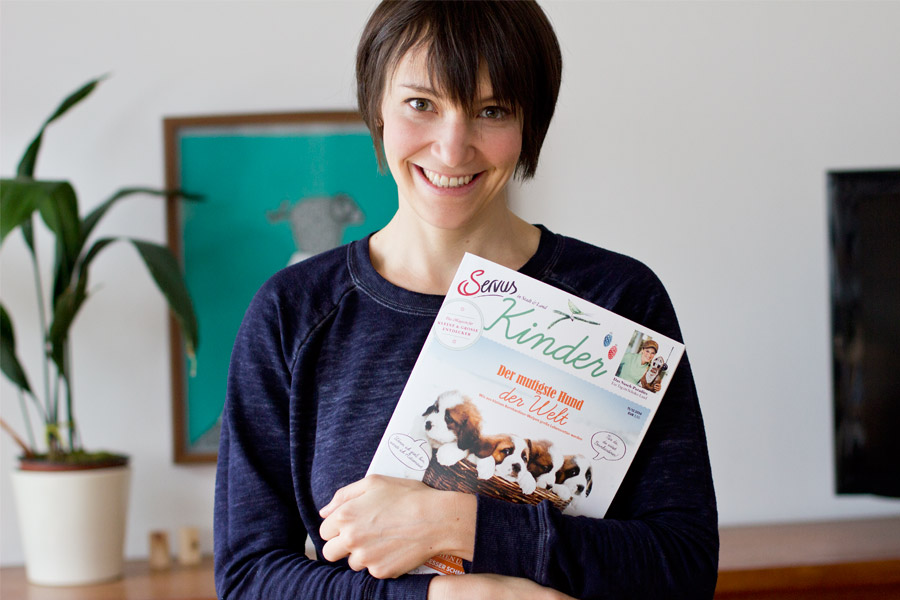 But don't worry. I'm not a one-trick-pony. You'll see much more of me in the magazine! Next time it's not for the kids magazine but for the adult version. However I will always share here and the best part for you (if you don't live in Austria and can't buy it yourself): I'll share the tutorials here as well. That's right! I thought of you when I took this job! (Well, not really. I just thought: What? Can somebody pinch me? Is this real life? Is this happening to me?!). For the next few month I will be in the magazine, styling decoration shoots (with crafted material of course) and DIY tutorials. If you yourself would like to book me (I'm open for business!), you know how to contact me.
So the tutorial for this huge glass lantern will follow shortly (as soon as I get the pics from the photographer).
Now. Carry on!