I actually planned to make this t-shirt for my birthday. Which is in March. Well, I didn't quite meet that deadline. So I wanted to make it for my holidays. Which was end of July. Didn't make that happen either. So I guess, this is one of the longest project that I ever made. However I guess the time wasn't right. But now it is because: the best is yet to come!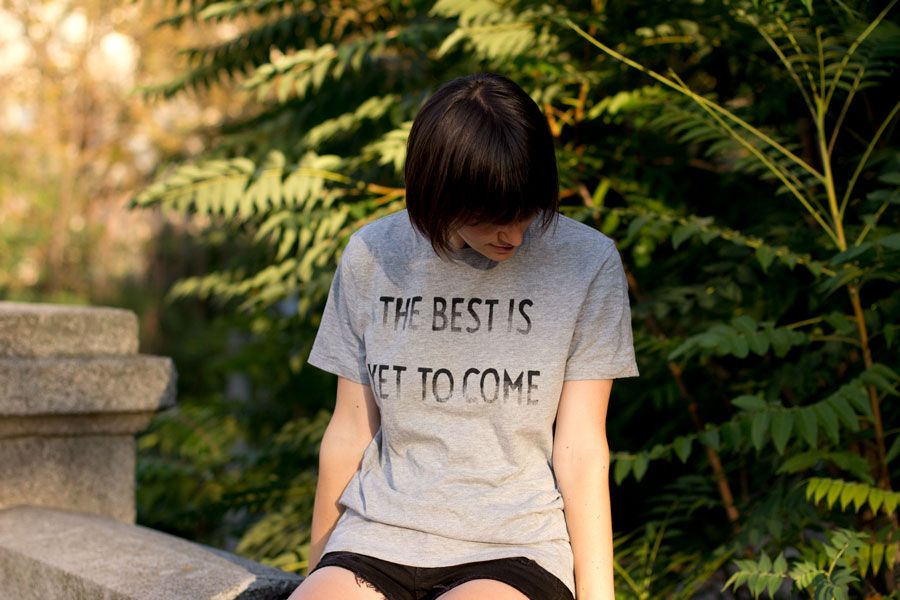 This is an old t-shirt that I just quickly decorated. It actually isn't very hard to make or even time-consuming as the intro suggested. It's actually quite easy. But well. Something good comes a long way – sometimes.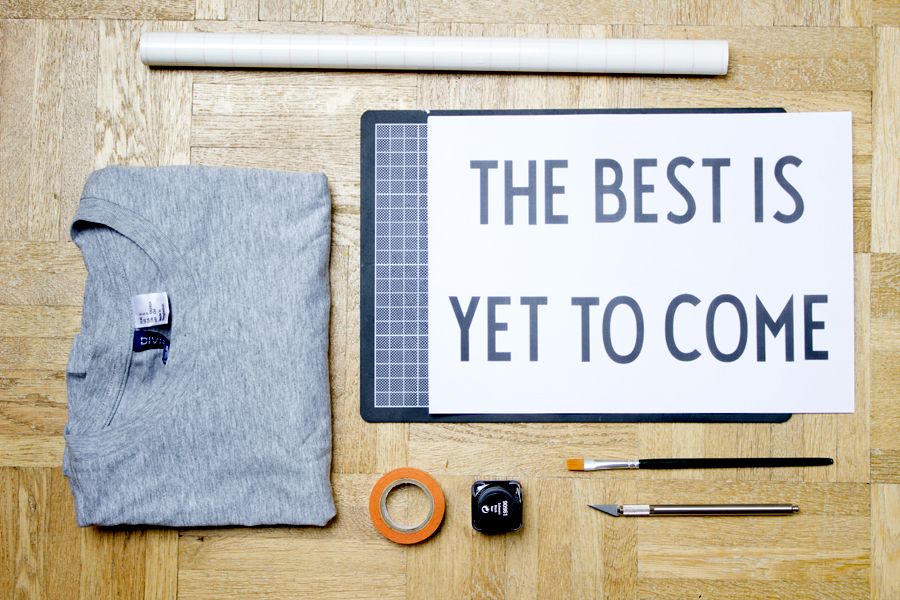 All you need is:
– an old t-shirt
– some adhesive film (I used that one that you cover your books with)
– a cutter and a pad (so you don't cut the table as well)
– a printed template of what you want to put on the t-shirt (if you like to use mine you can download it here)
– fabric paint
– a brush
– some tape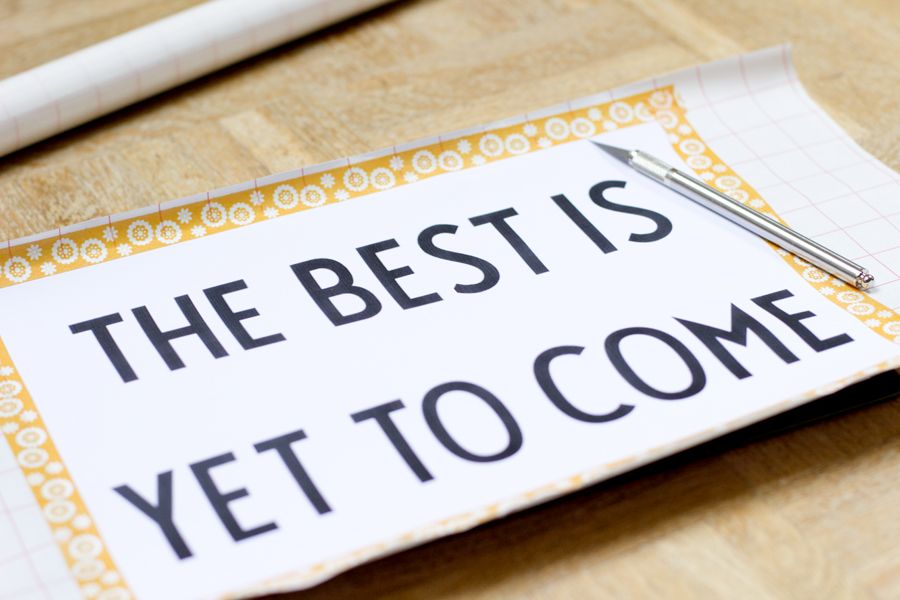 Print the template on a piece of paper and stick it with the tape on the shiny side of the adhesive film.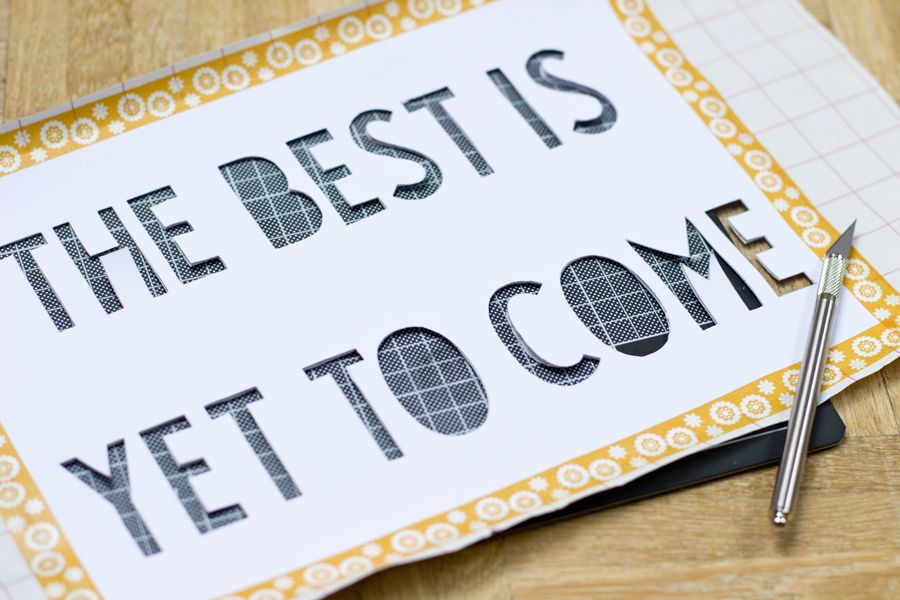 Cut out the letters.
Now take the adhesive film, peel of the paper and stick it on the t-shirt.
Color the letters. I added some more color on the top and less at the bottom of the words. This created a great ombre effect.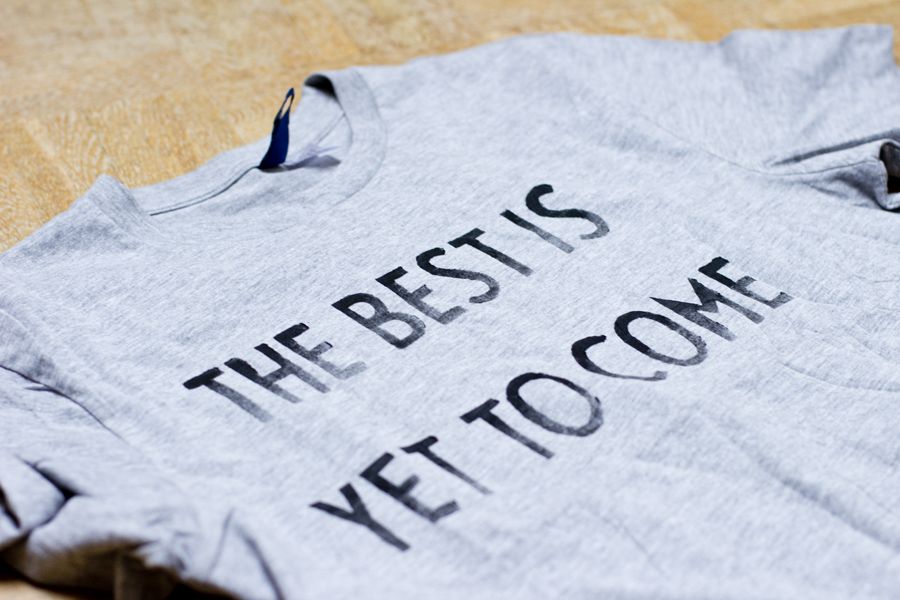 Let it dry and peel the adhesive film off. Now you just have to iron it (on the back) as it says on the instructions of the fabric paint and now look what I made!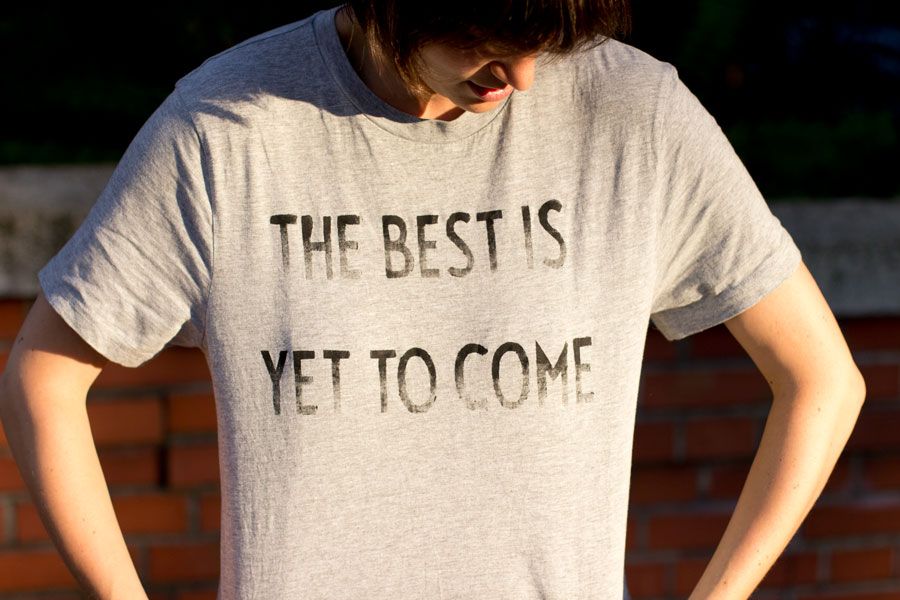 My boyfriend thought that my t-shirt is a bit offensive. He thought that it's an innuendo on him. Don't worry, my love! It's not! It's just a reminder that one should not grieve the youth or past or whatever but look forward what the future might bring. Mine is quite bright. Like this evening light. Which is almost a poem, so it must be true.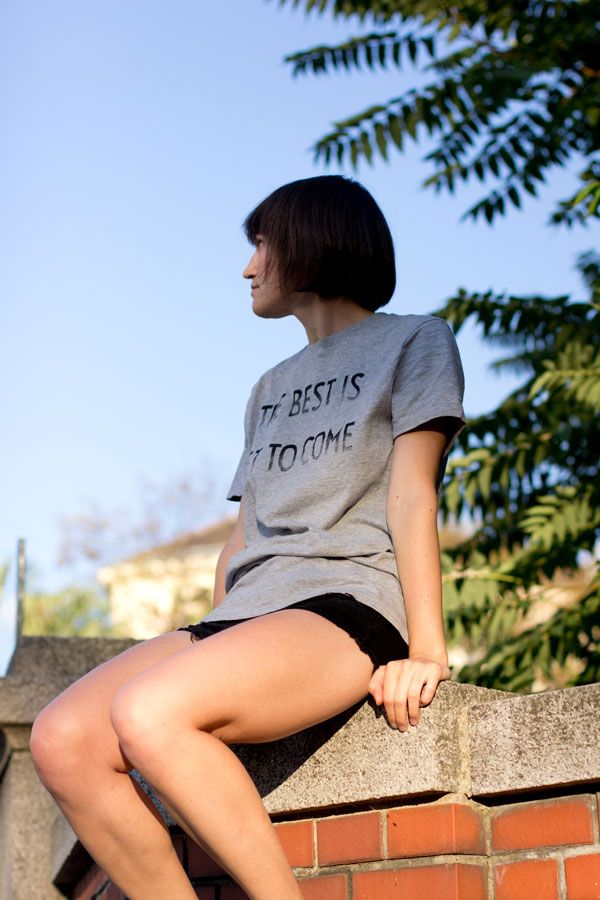 What kind of saying would you put on a t-shirt? Please do tell.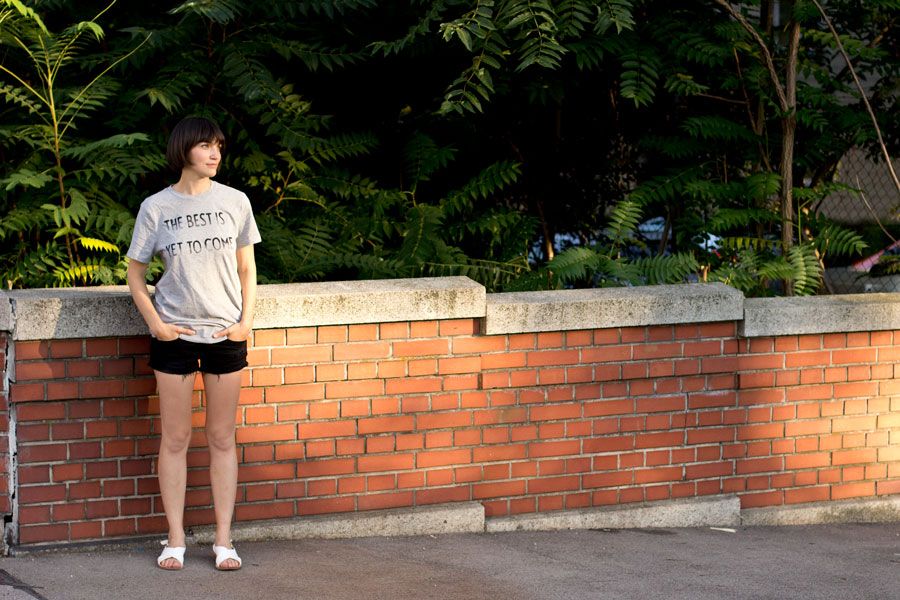 Now. Carry on!