I just love working with felt (you might have seen me working with it here). It's such a nice material to work with. It's soft, it's mostly in bright colors and I can sew it easily by hand. Plus one doesn't have to sew the hem. Like leather. But different.
And then of course, I like bows. In my hair, on my shoes and clothes. It gives everything just the hint of femininity. For somebody who loves to dress casual and sporty a nice juxtaposition of styles.
And now let's talk about this color. I love blue! In all shades. I love how calming it is, refreshing and bold. This might also be the reason why I painted my sideboard in an electric blue. If you don't overdue it with color it looks fantastic. At least in my humble opinion. What do you think of the color blue? In this shade?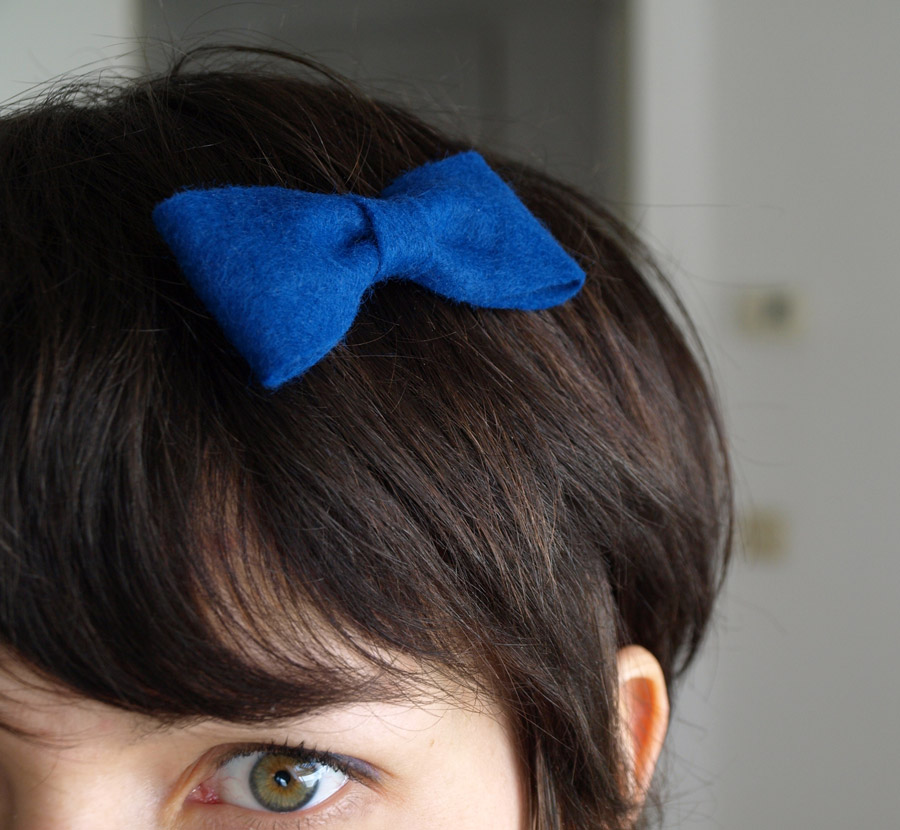 This DIY is very easy. You just need two longer strips of felt and two smaller ones, a needle and thread and a scissor.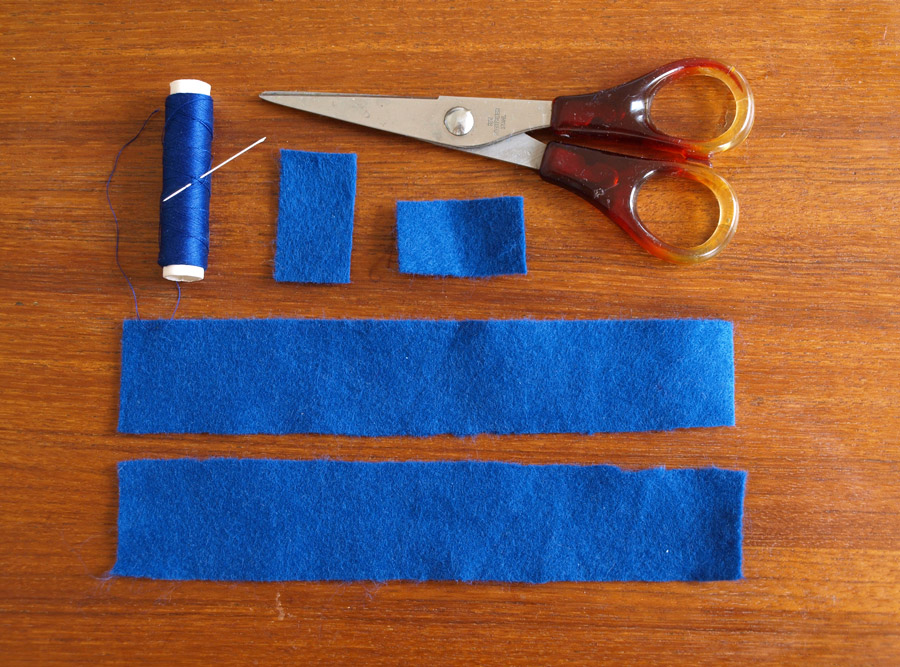 Take the two bigger strips and sew them together to get 2 loops. Then sew two folds into each loop.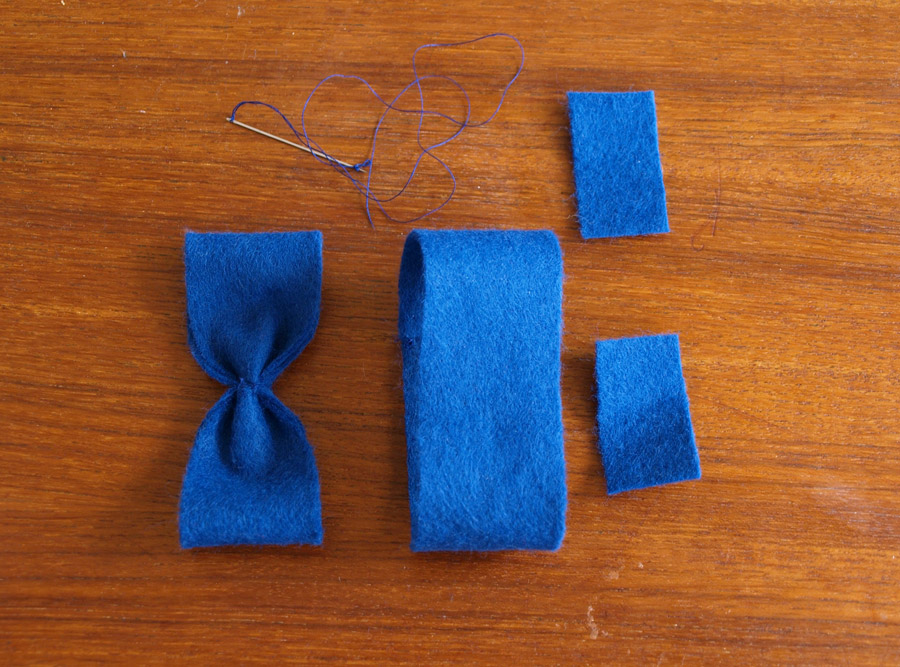 Now sew the smaller strips around the middle of the bows also as loops. And you're done! You can use a bobby pin to use them as a hairbow or attach them to sandles, t-shirts, belts, etc. The possibilities are literally endless.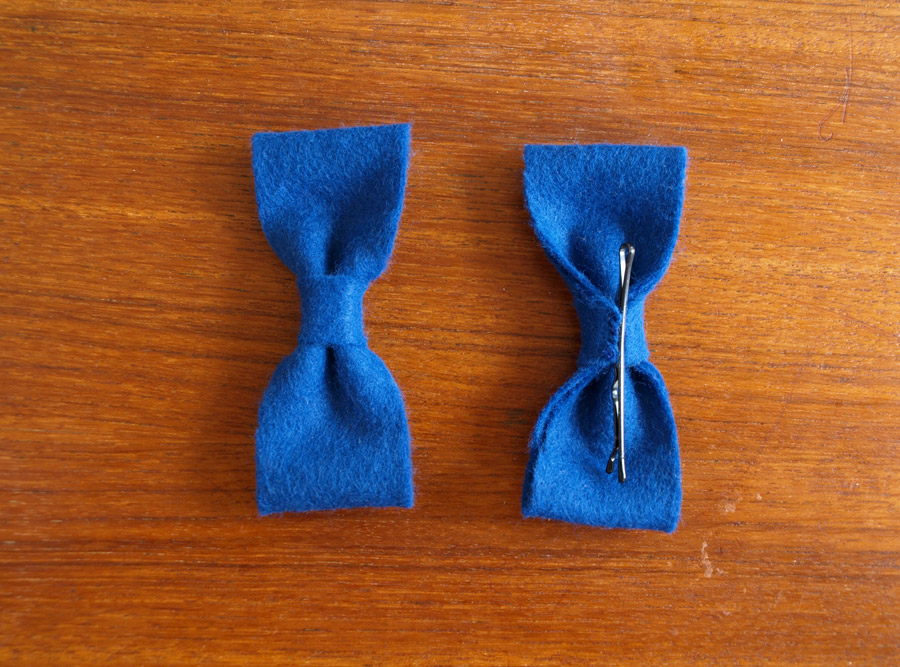 See? Perfect.
Now. Carry on!