I have a trauma with big bags. You see: when I was little, I used to be very small. Skinny and tiny. So when I started school at the age of 6, I got teased that it was unclear if I carried my backpack or the backpack carried me. My class mates always wanted me to sit in my school backpack to see if I would fit. I refused.
This didn't keep them from lifting me up and generally considering me weak. Until I beat up the class bully. That taught them. Well, I'd wish. Even in secondary school, they tried (and just did without asking) to lift me up. To this date, I hate big bags and get carried around.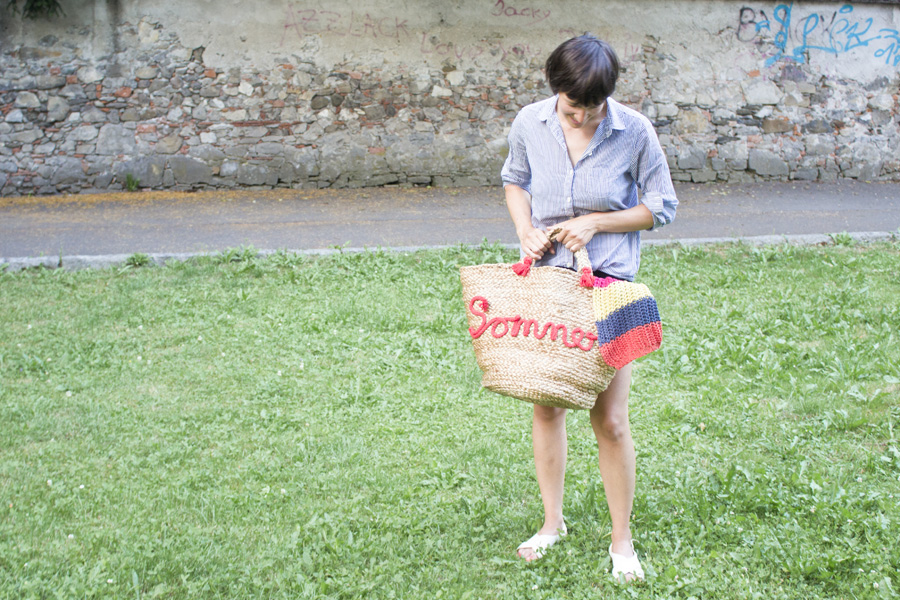 Until I saw this bag. Isn't it gorgeous?! I knew I wanted to personalize it for summer (with the option to redo the design when I got sick of it).
You can find the whole tutorial for this DIY summer beach bag over on Alpenwelt Versand (in german but with lots of pictures).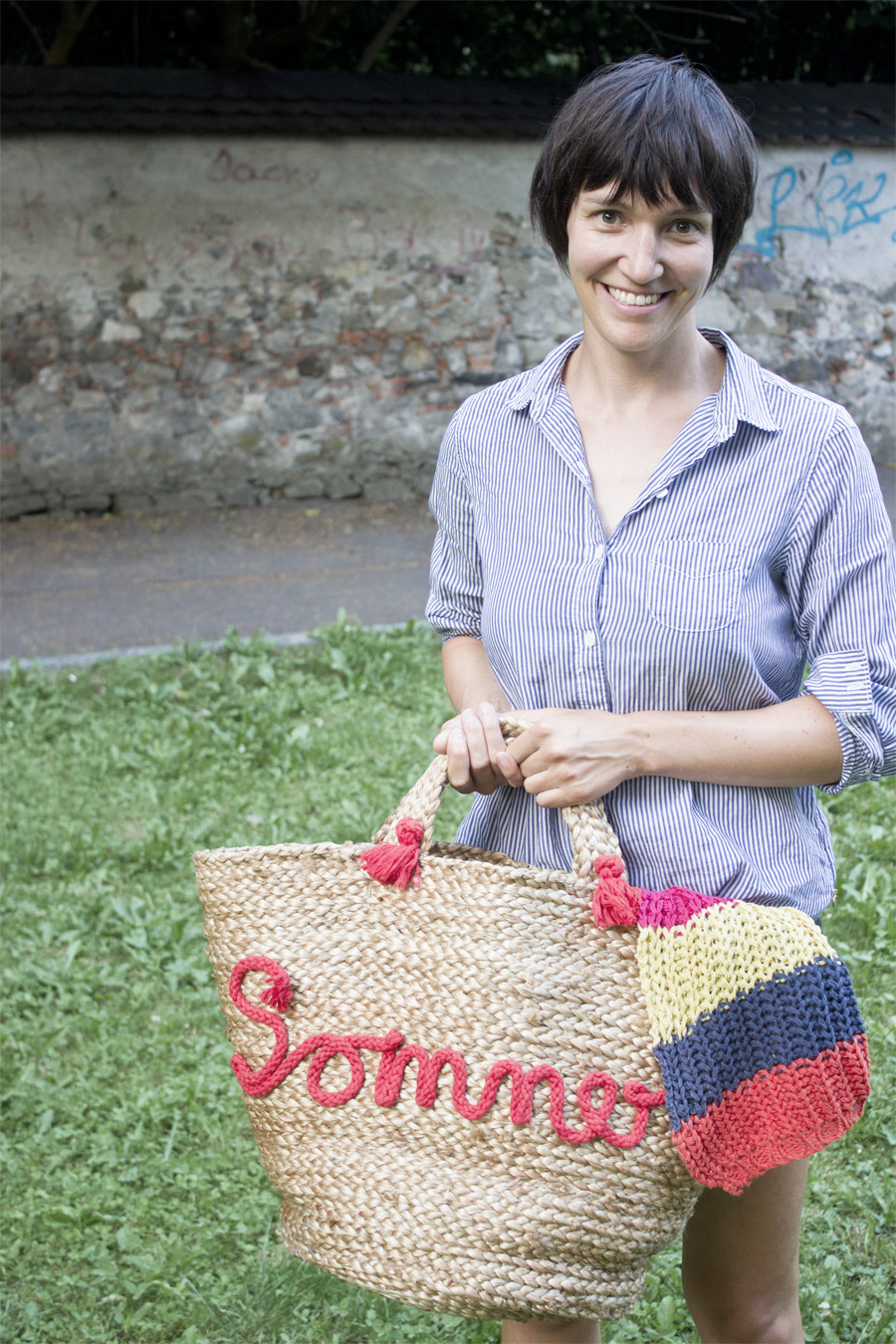 Now even in this picture: doesn't it look like, I could fit in the bag?! I don't. I tried. Without somebody pushing me, I feel comfortable to do that. Overcome your fears, am I right?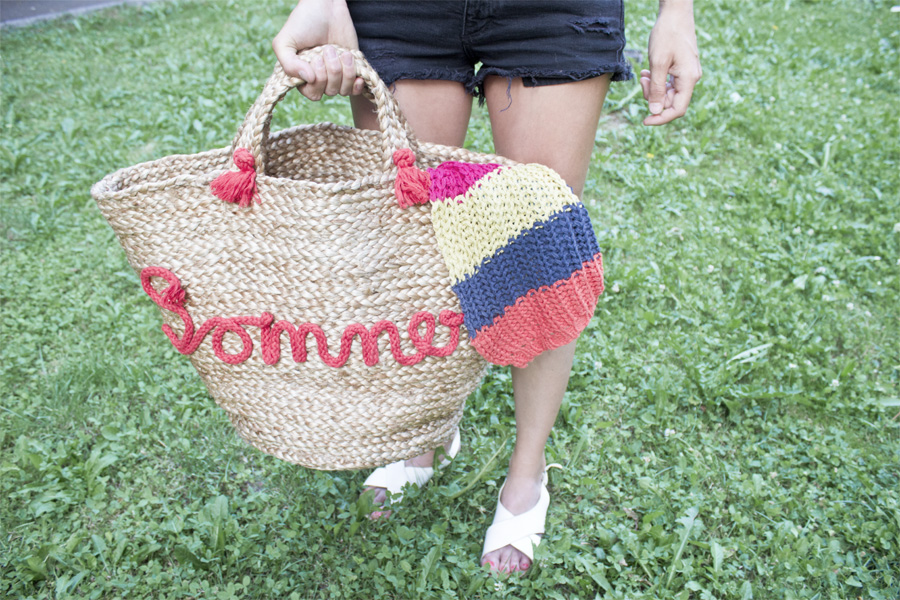 I can also imagine changing the look and doing my initials like in my signature shirt. Or my first name. So nobody can take this baby from me.
Now. Carry on!
Post sponsored by Alpenwelt Versand