Can you believe that Easter is knocking at the door? Wasn't just Valentine? Time flies by as always. Luckily I'm ahead of it with a recap of all the DIYs for Easter I made in the past years. Inspiration at my doorstep as you will. To kick off the DIY-Easter-season. That's a thing. I promise.
So this 7 DIYs will get you ready for the upcoming holidays and there are a few following the next few weeks. I can't just go around and pull out the ol' stuff only. It's already tickling in my fingers to get my hands busy. What about you?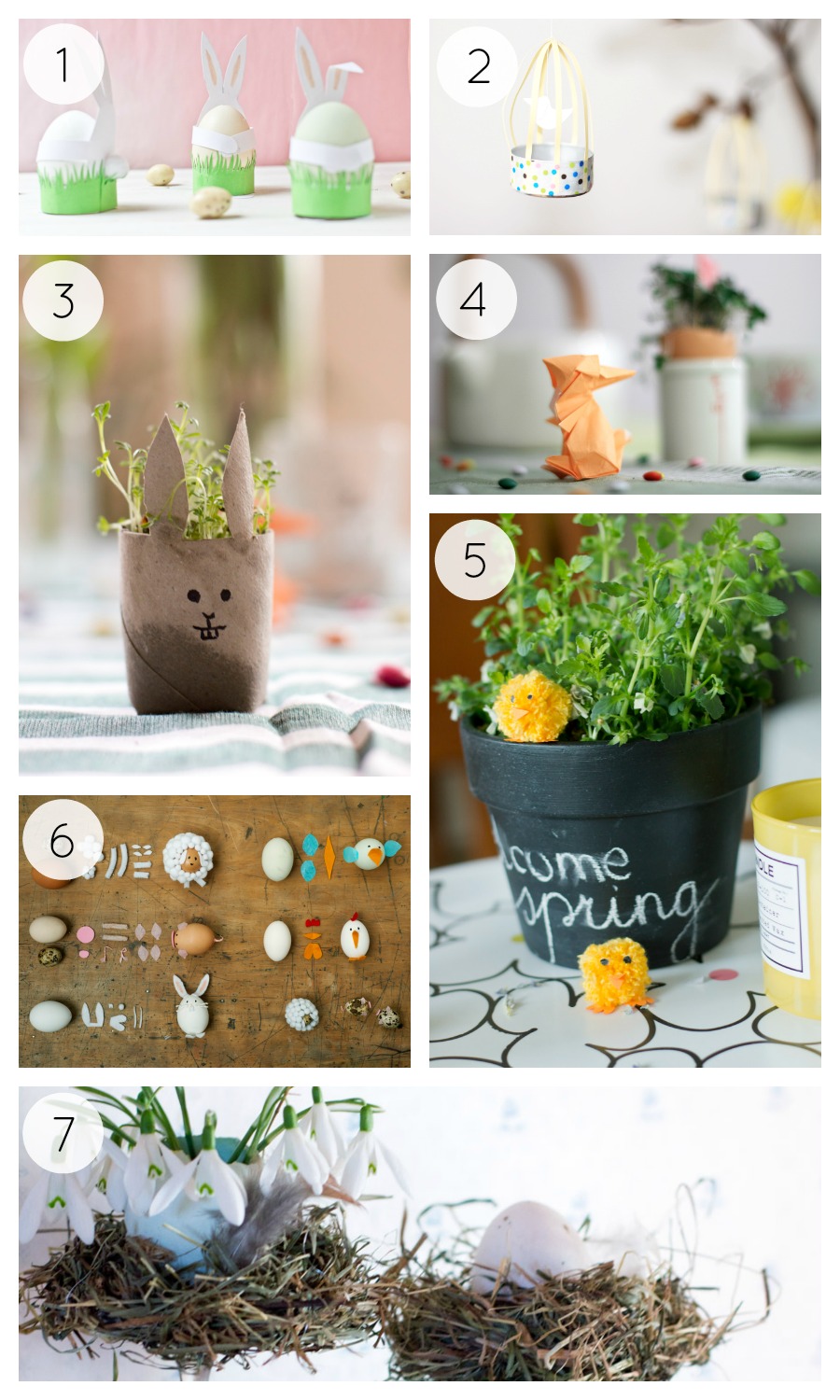 1 | Make these cute paper egg cups to hold your breakfast egg.
2 | As Easter is around the beginning of Spring, these paper bird cages are some decoration that can last over the holidays.
3 | Got empty toilet roles? Then this cress growing Easter bunny could be your jam.
4 | I'm a sucker for Origami and this folded Easter bunny is just the cutest.
5 | Not only for kids is this pompom chicks DIY. Maybe this year as name card holders?
6 | Get a whole stable of farm animals out of egg shells with this tutorial.
7 | Everything that's little is perfect in my book, so these DIY hay nests that are just big enough for one egg are my favorite.
So now that I have looked through the stuff I've already at hand, I'm ready to tackle new projects. Any material that you'd like me to use or tutorials to try?
I'm thinking of more tutorials with paper but I'm open to any recommendation. Challenge me! 😉
Now. Carry on!