I have a problem. It's actually a serious one and I've struggled for years now: I don't drink enough during the day. What? You think that's not serious? Try it only for a few days and you'll see that it's not something to joke about. Just kidding. I don't even think it's that serious. I just have to trick myself into drinking more.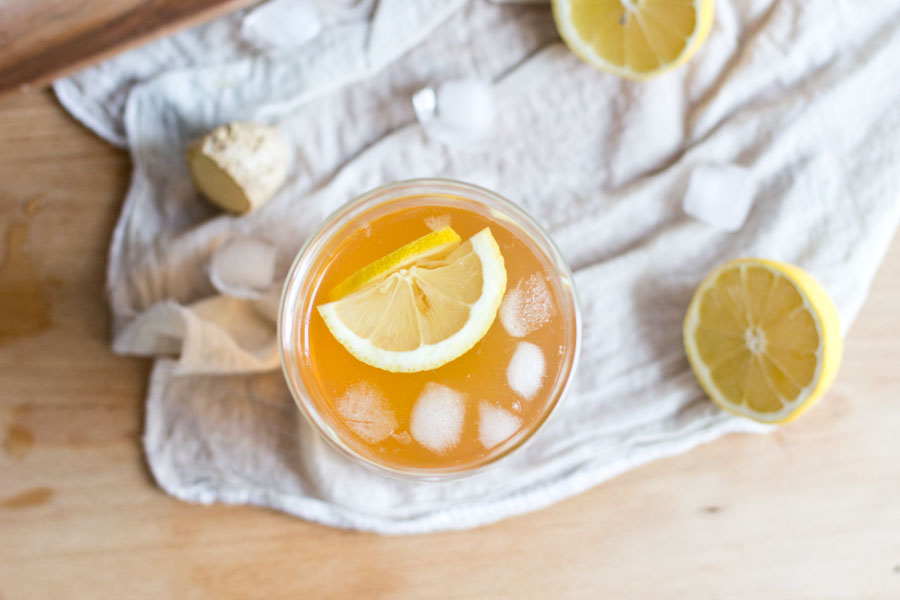 In summer I made ginger lemonade and elderflower lemonade one and mate ice tea. But I recently decided to cut back on sugar especially in drinks (there's still my daily chocolate fix. I'm not crazy or anything.). For breakfast I made myself some delicious herb tea in the last month. However since the temperature rose to 30° (and in my rooftop flat it's not cooler than outside). I was lucking for an healthy alternative with this breakfast no-sugar iced tea recipe.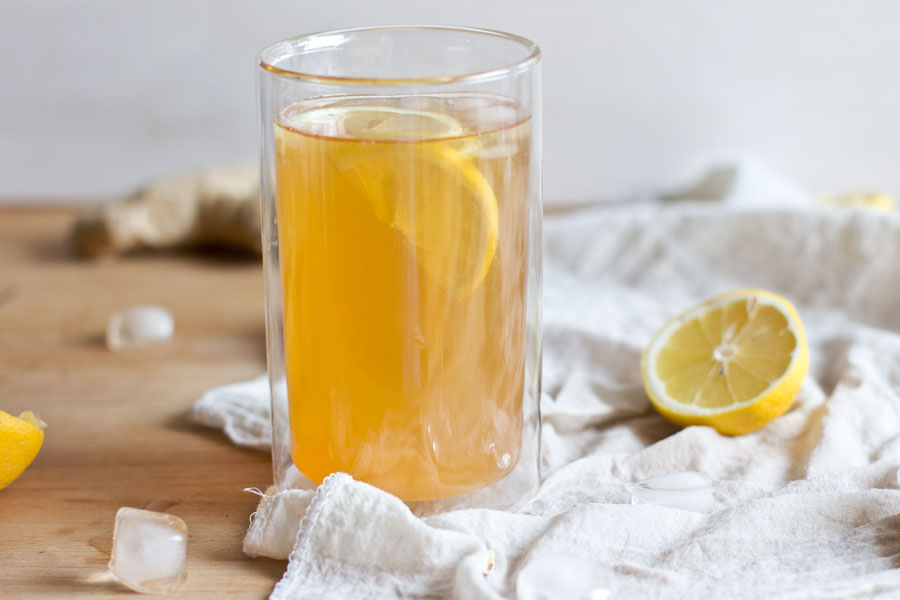 All you need is:
– 1 tsp black breakfast tea
– a piece of ginger about the size of your little finger
– juice of 1 lemon
– 200 ml of hot water
– 600 ml of ice cold water
– a few ice cubes
Cut the ginger into slices. Put the black tea and ginger into a teapot and infuse with the hot water for 5 mins. Squeeze the lemon and put it into a pincher. Sieve the black ginger tea and add the ice cold water and lemon juice.
Serve with ice cubes right away.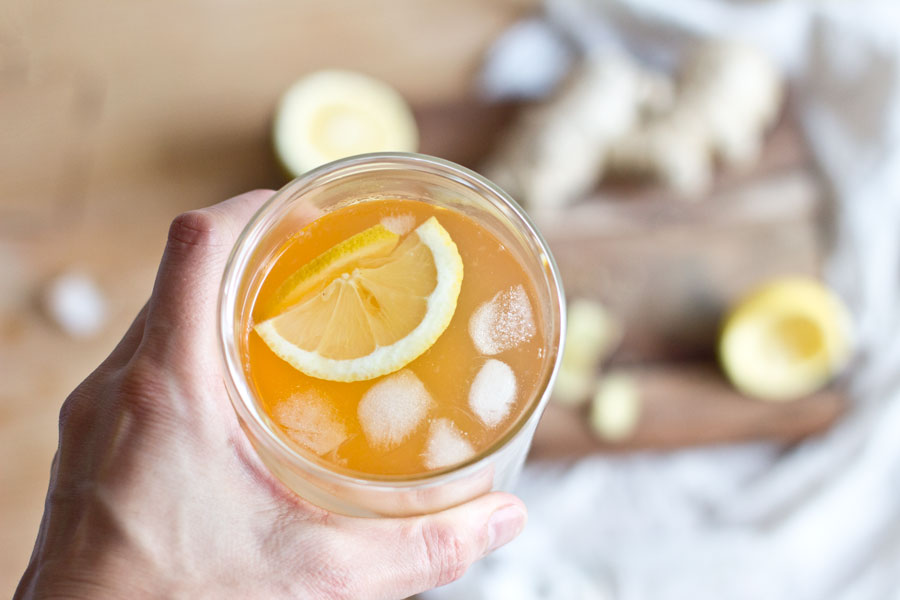 One of the best things about this ice tea (besides not missing the sugar) is that you don't have to prepare it in advance. Although a few minutes in the fridge will not make it worse… 😉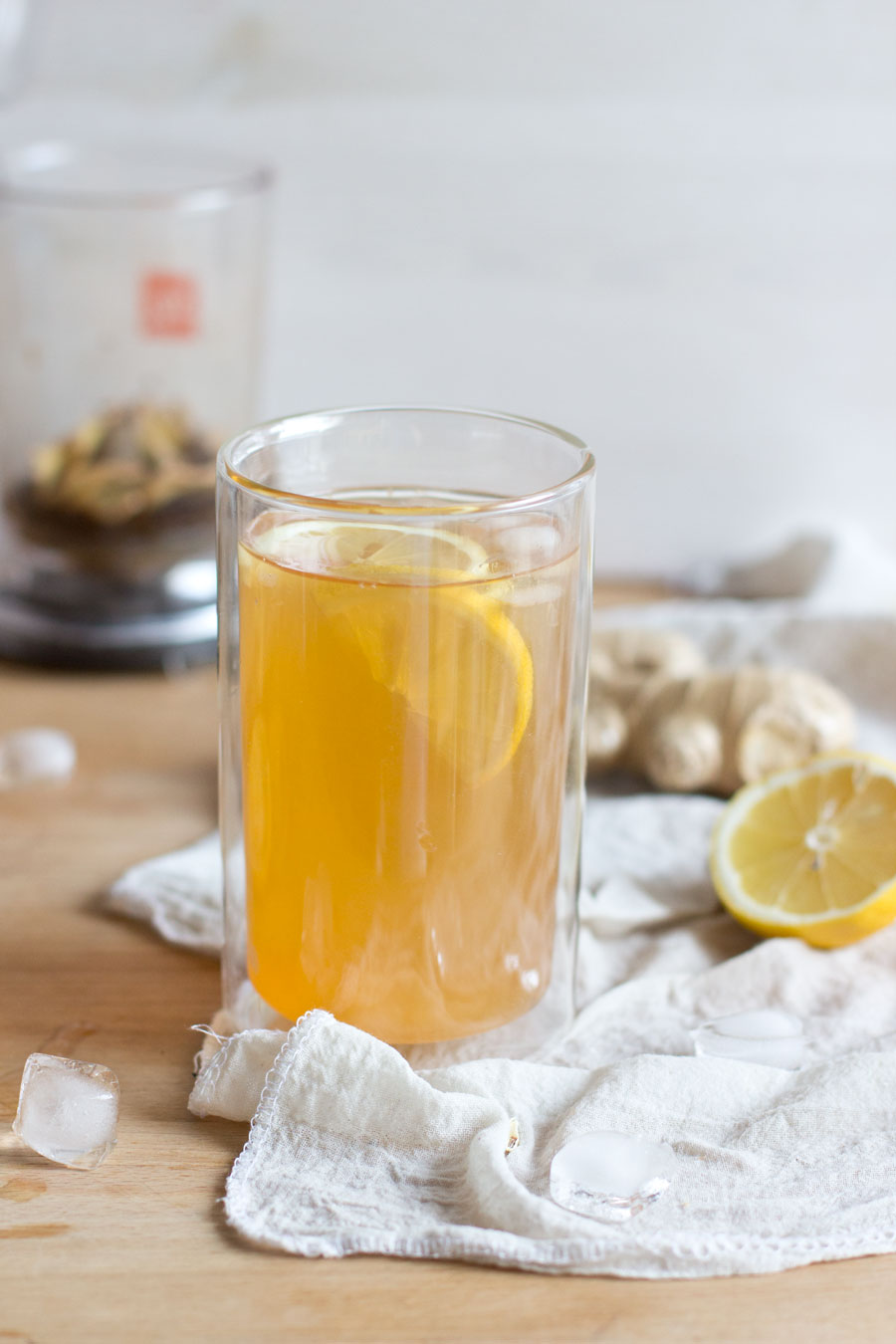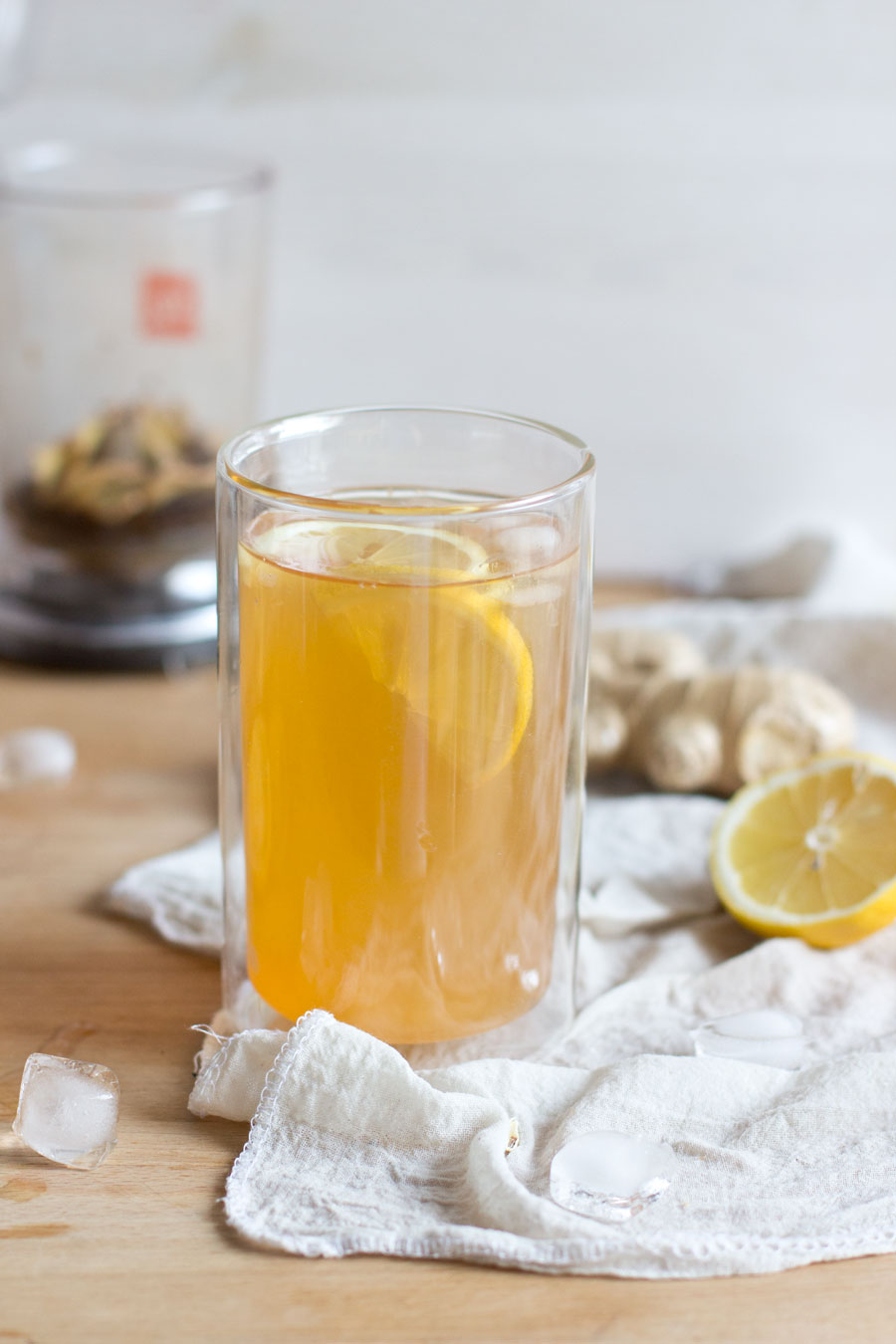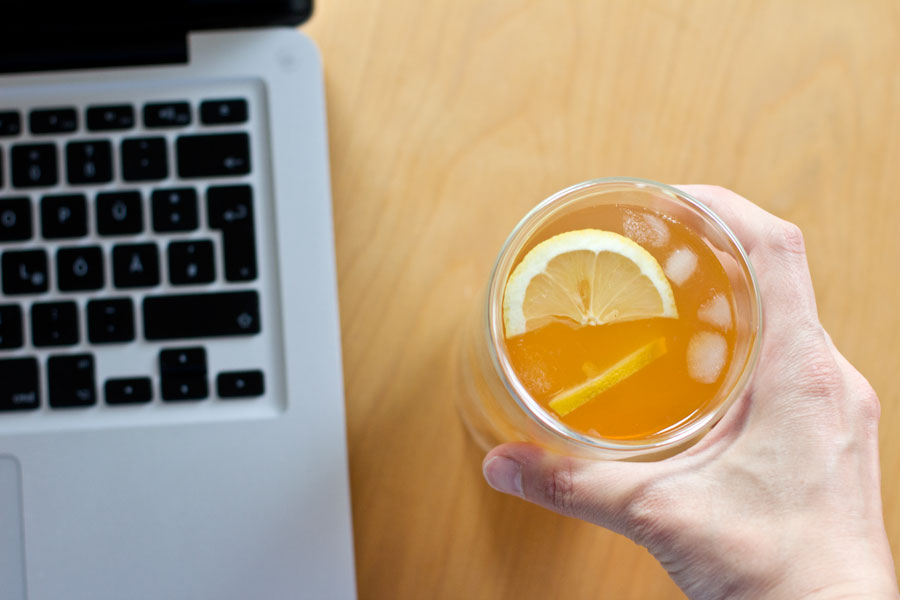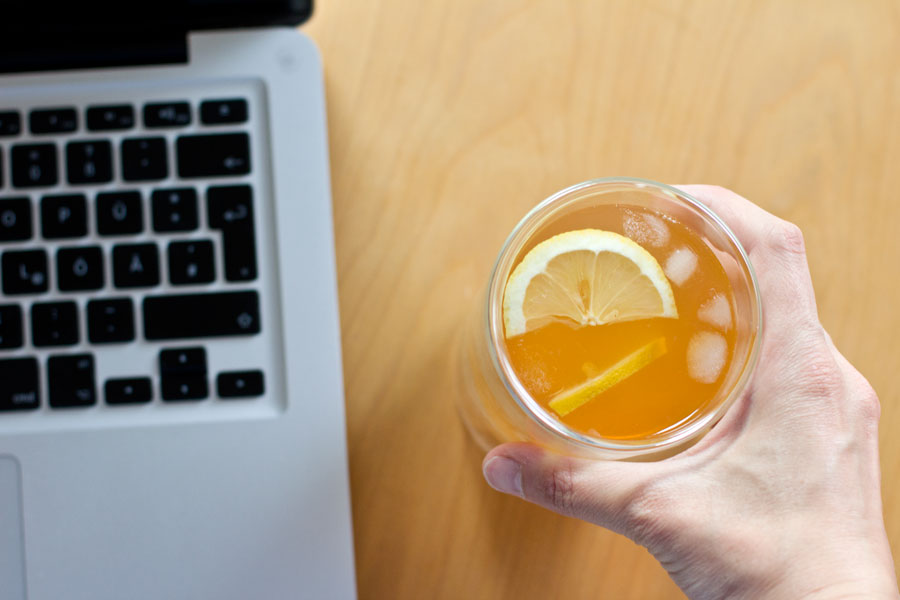 Now. Carry on!