We can truly say: there's a heatwave in Austria. It's never been this hot for this long. (At least not that I remember.) Which makes working or sleeping or eating quite tricky. I wish I could just hide inside with a Soda Guzzler Helmet filled with this ice tea on my head. Well, I can't. Instead I try to be creative with my lunch.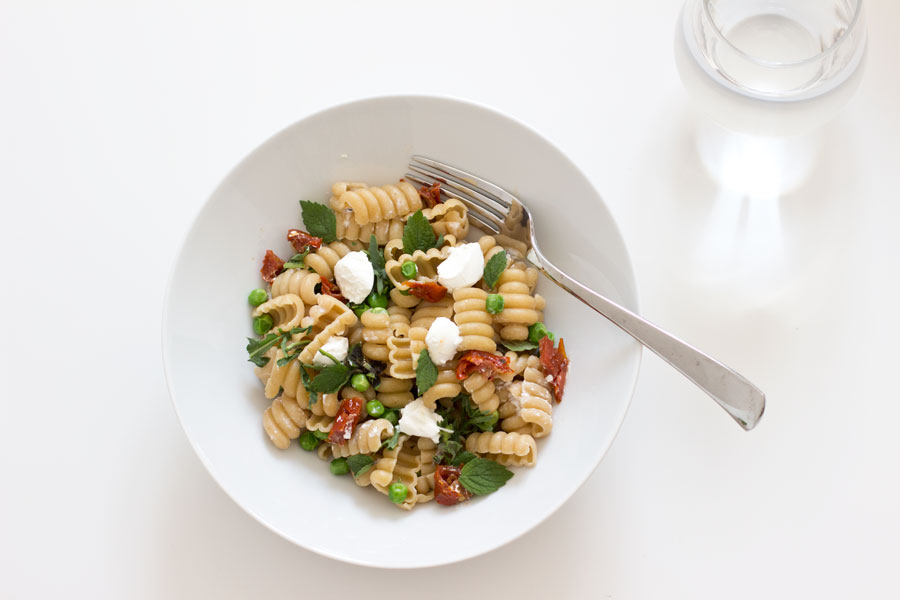 I think this meal ticks all the boxes for a perfect summer peas pasta – it's healthy, it's delicious and it's seasonal.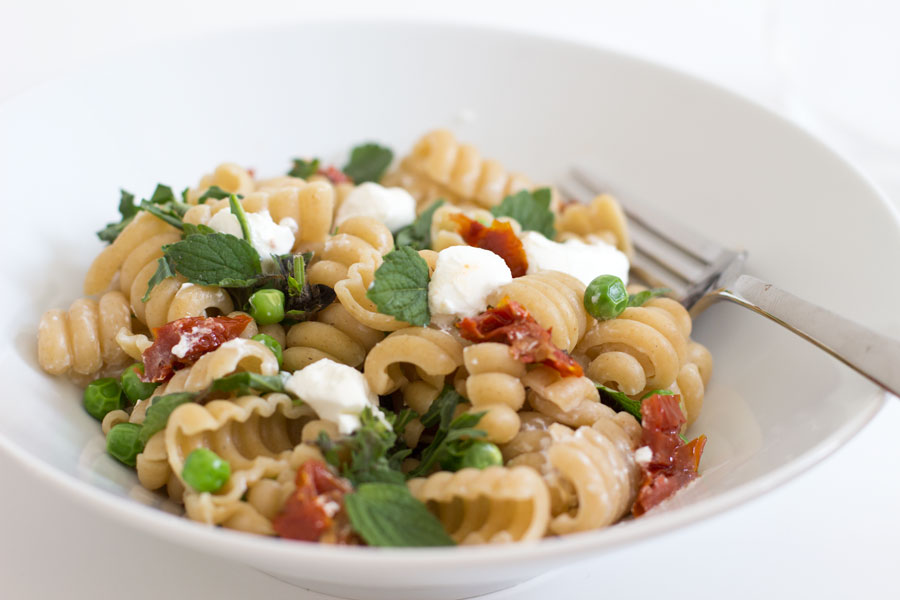 All you need is:
– 150 g of pasta
– 20 g of fresh peas
– 3 dried tomatoes
– a handful of rucola
– 8 mint leaves
– 6 tsp of goat cream cheese
Cook the pasta in a pot of saltwater. Add the peas after 3 mins and cook for another 5 mins. Meanwhile cut the tomatoes, wash the rucola and mint leaves. Drain the noodles into a sieve and put it on a plate. Add the herbs, tomatoes and cream cheese and eat right away.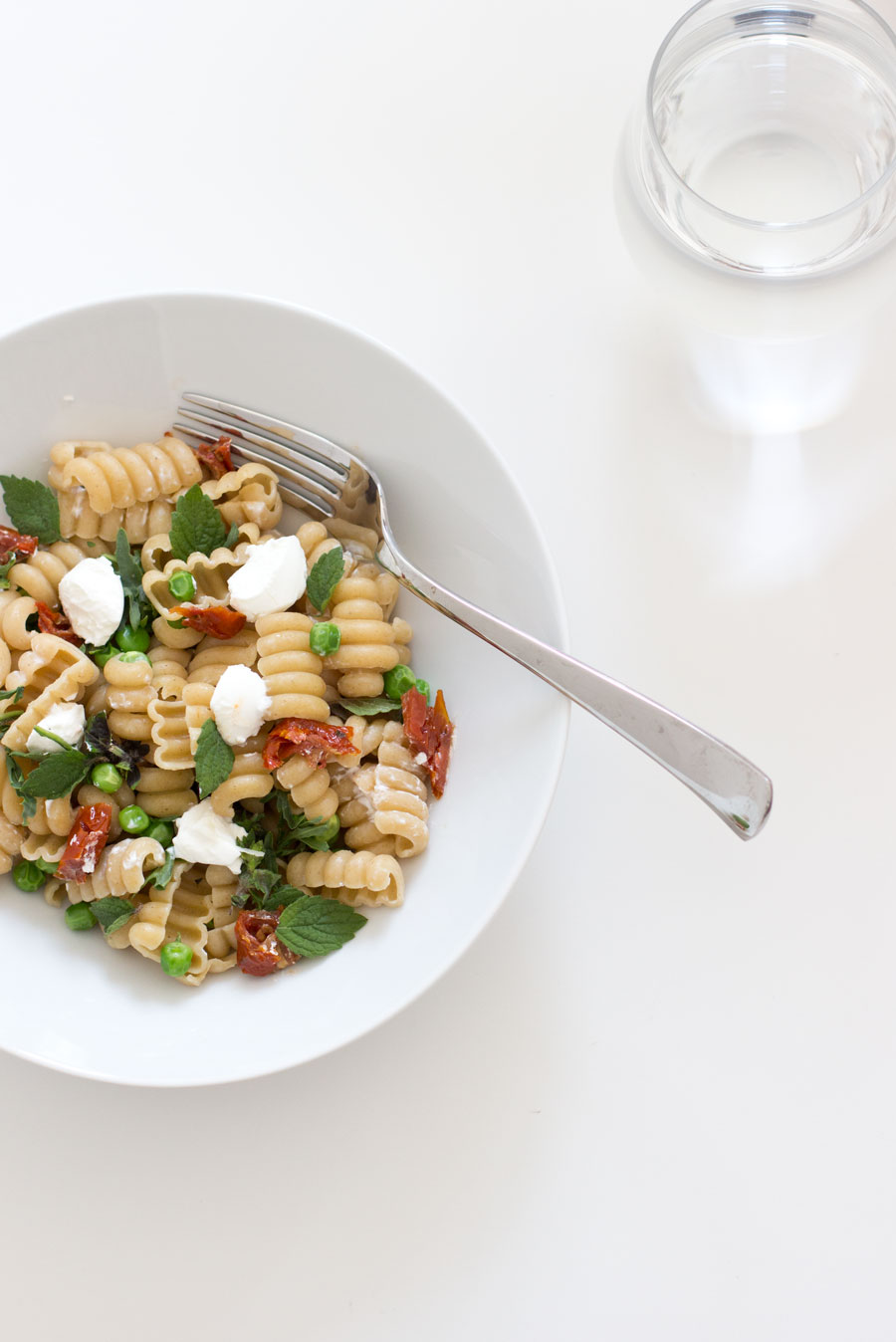 I've been sharing an office with my boyfriend lately and I cooked also for him. This pasta is scalable very easily without stretching the preparation time. Instead of scooping the goat cream cheese on top, I would just stir it into the pasta.
But of course, that wouldn't have looked pretty on the pictures and this is a food blog that wants to be appetizing! But sometimes rough and dirty tastes just better.
Now. Carry on!