I'm really filling up my drinks category on this blog. After my no-sugar iced tea I made another iced tea recipe to trick me into drinking more during the day. I just don't drink enough water because it tastes like nothing and all this infused water everybody seems to drink: that's a joke, right? I mean it tastes like stale water. Don't try to tell me you like it?! It never tastes of the fruits that swim to calmly and innocent in there. Maybe I'm doing it wrong and I should boil it first to infuse it more? I just don't get it. Do you have any experience with this?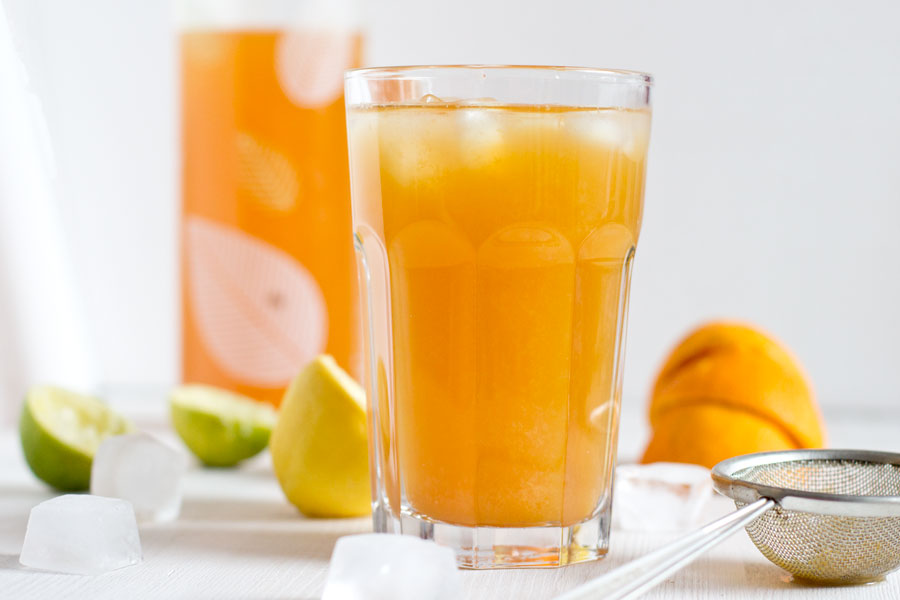 I'm going a bit off topic. Actually I wanted to share this spiced citrus iced tea with you that I made the other day. It certainly tastes of the fruits I put in and I'm positive that it's just as healthy.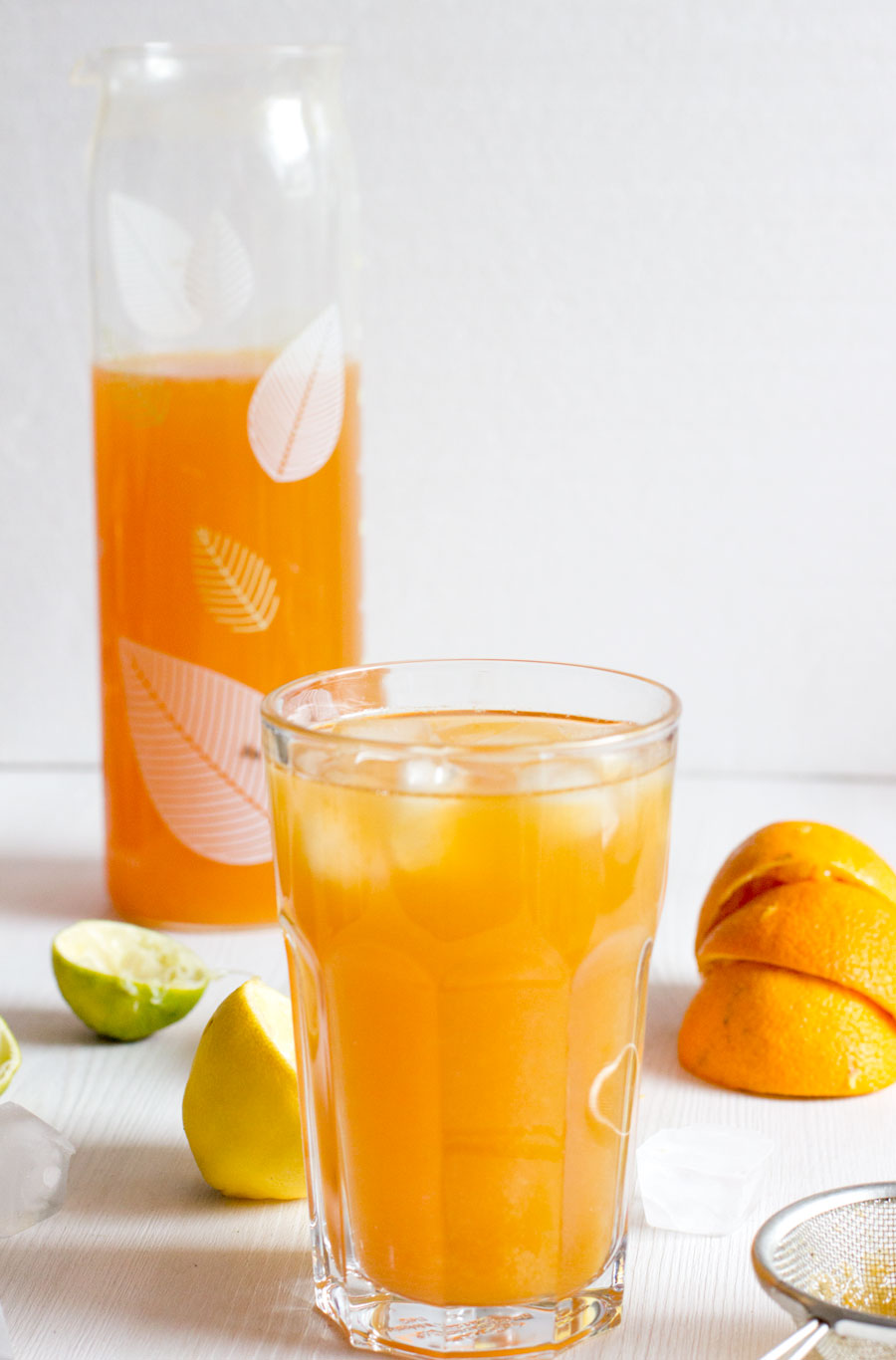 All you need is:
– 2 oranges
– 1 lime
– half a lemon
– 2 Tbsp black tea (I used English breakfast tea)
– half a cinnamon stick
– 5 cloves
– sugar if desired
Heat some water in a kettle and put the spices and black tea into a tea pot. Let it infuse with 1/4 l of hot water for about 4 mins. Meanwhile squeeze the citrus.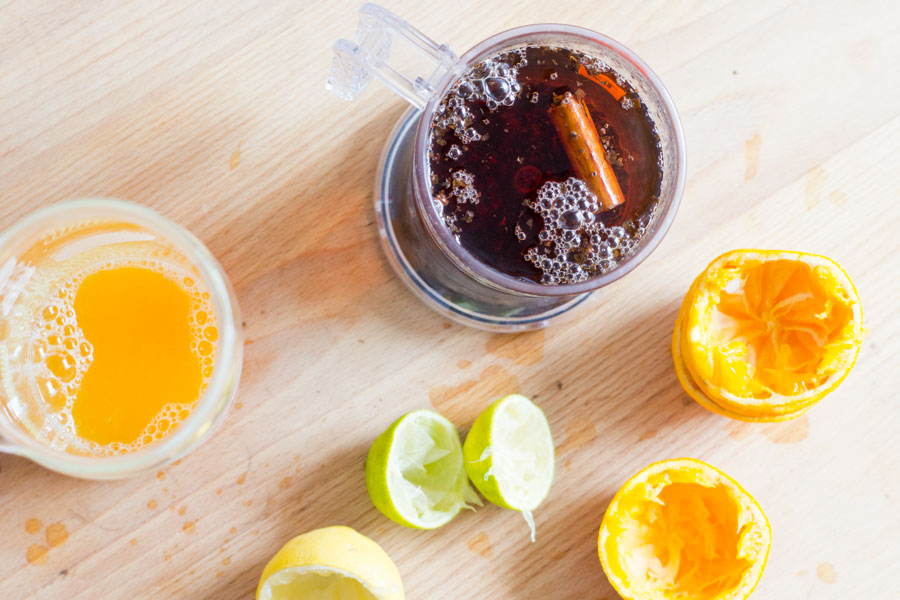 Sieve the tea into a jug and add the sugar if needed and the citrus juice. Fill the jug with about 3/4 of a liter of cold water and add some ice cubes. Serve right away or make it ever cooler by storing in the fridge for an hour.
Serve the spiced citrus iced tea with some more ice cubes.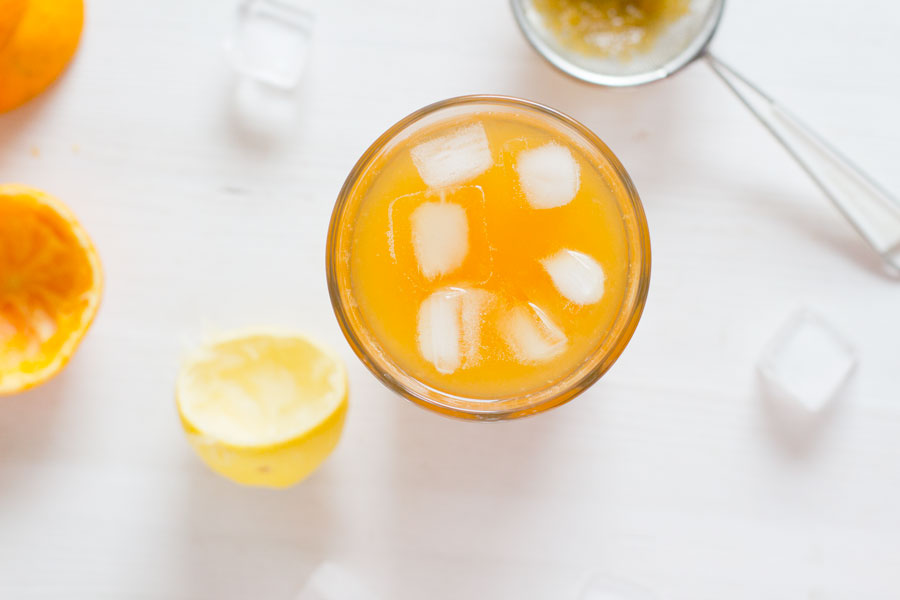 When I gave my boyfriend a sip to taste, he said I should save the recipe to make a winter punch. I blame it on the cinnamon stick and his ignorance. It's good. It's fresh. It's cold. It's a summer drink! Amateur…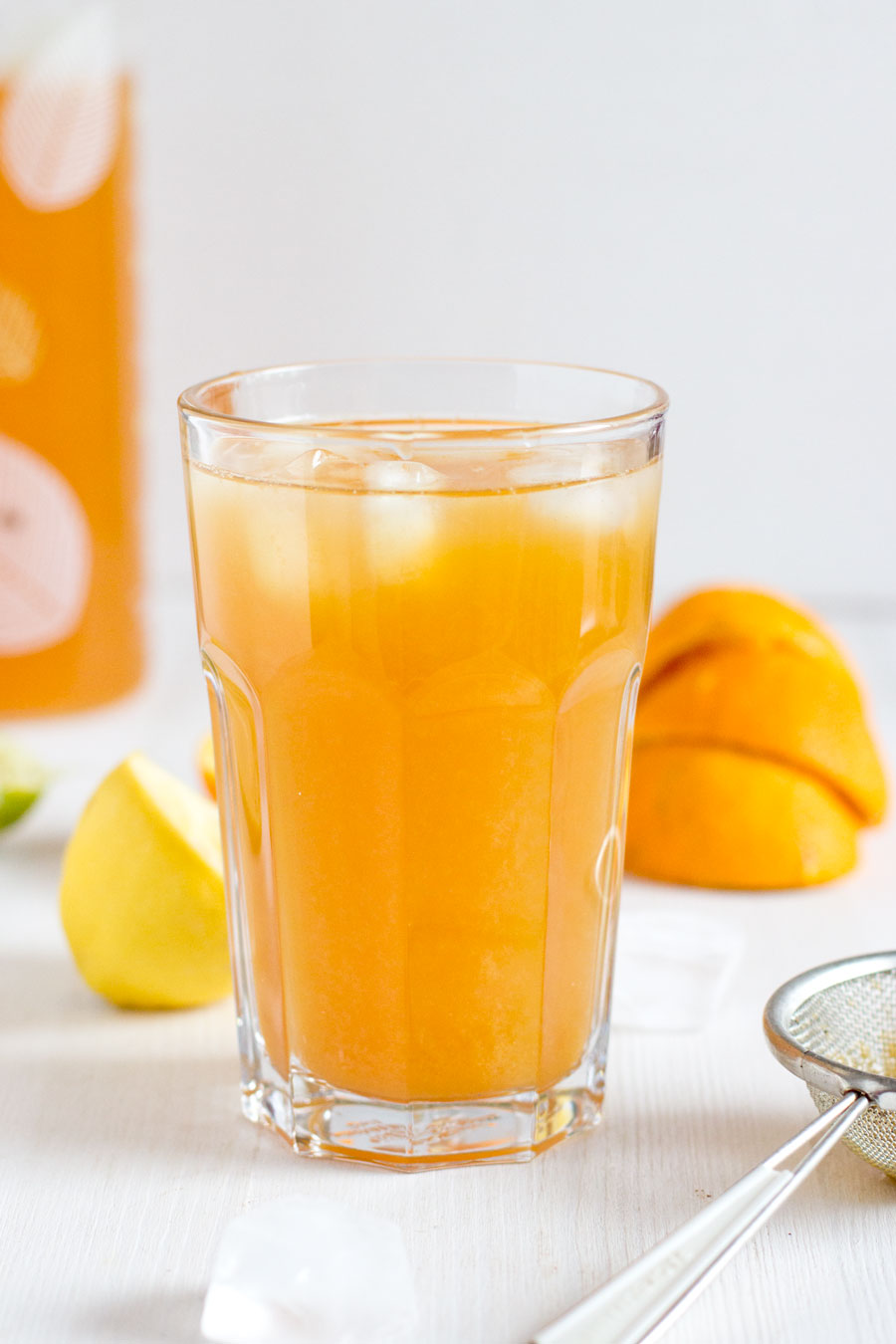 I drank the whole jug I made within the morning and that's quite the accomplishment for me. And now while uploading these colorful pictures I'm lusting another pot.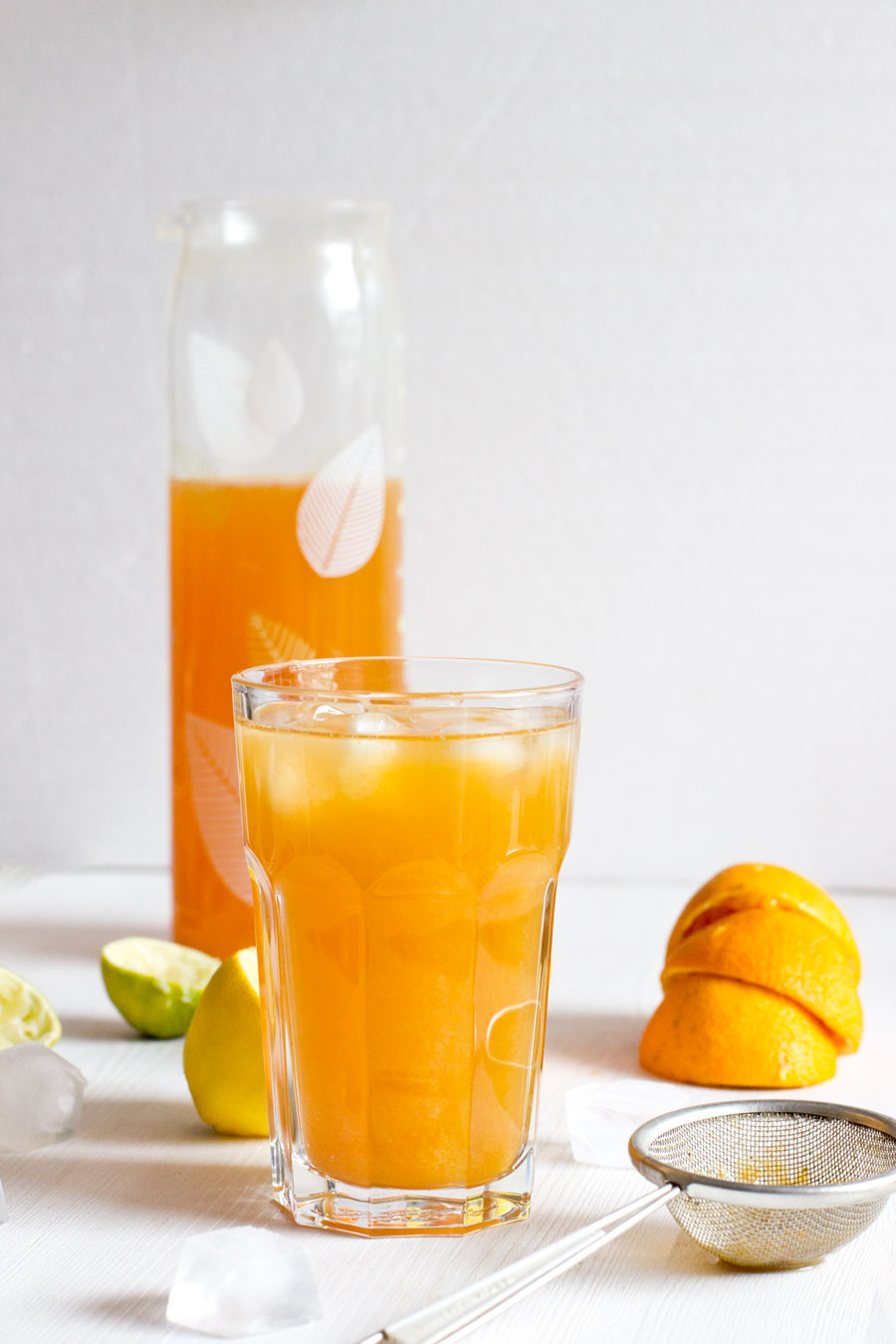 What do you drink on hot summer days? How do you make yourself drink more water?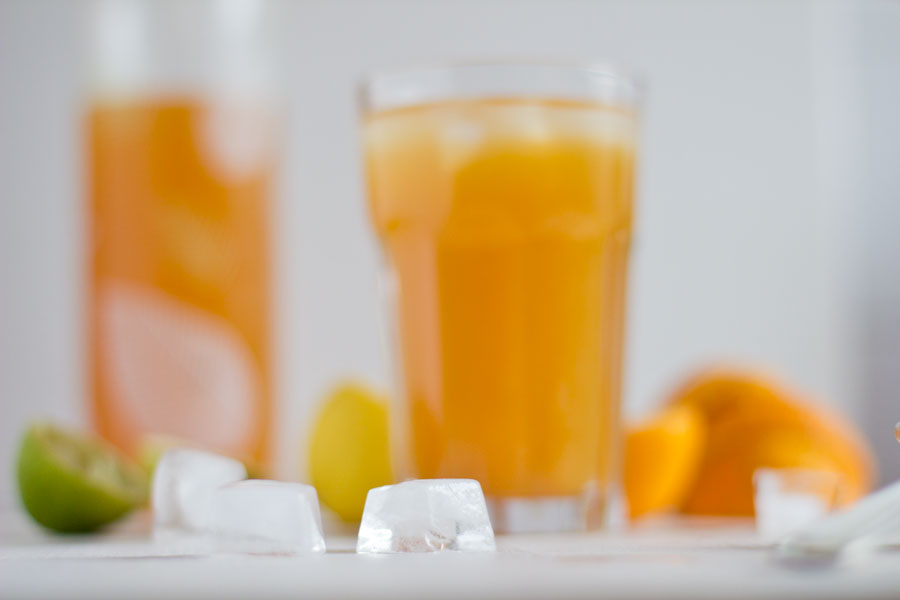 Now. Carry on!