Just a quick update from myself with my latest recipe for the (Home) Office Lunch series. I've been sick beginning of this week and I'm catching up on work. But a girl's gotta eat. So I made this cucumber and avocado cold soup to keep me fresh and energized. It works.
All you need for one person is:
– half a cucumber
– 1 avocado
– juice of half a lemon
– 5 mint leaves
– 1 Tbsp sour cream
– 3 radishes
– 1/2 cup ice cold water
– 1 filet of smoked trout
– salt, pepper, chili flakes
Peel the cucumber and remove the seeds. Cut the cucumber and avocado into pieces and put it in a blender.  Add the water, a little salt, mint leaves and lemon juice. Blend until it gets a smooth consistency. Season to taste with salt, pepper and chili flakes.
Cut the radish into pieces.
Put the cold avocado and cucumber soup into a bowl, garnish with the sour cream, trout and radish.
Voilá!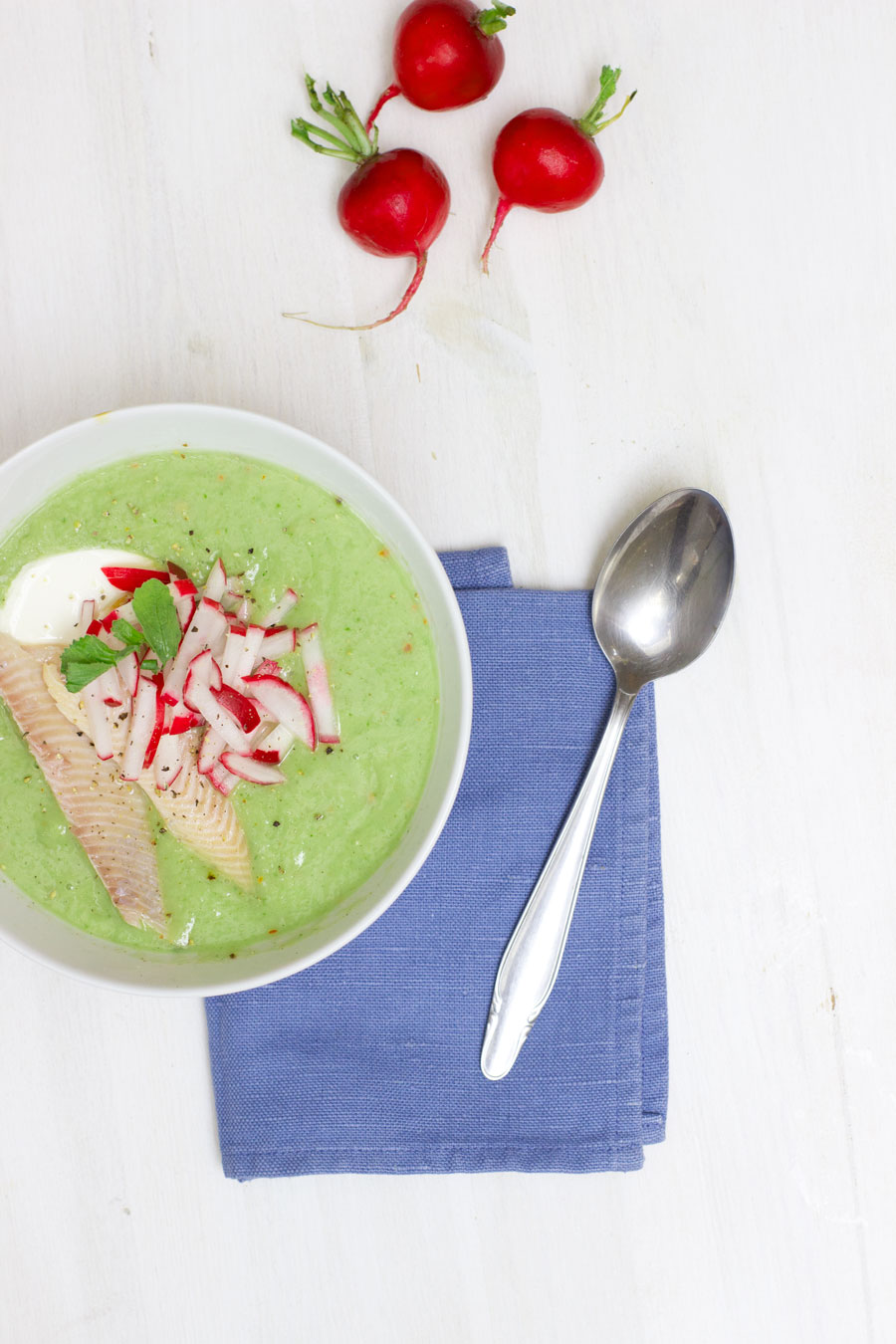 Now I'm off finishing my social media concept for a customer.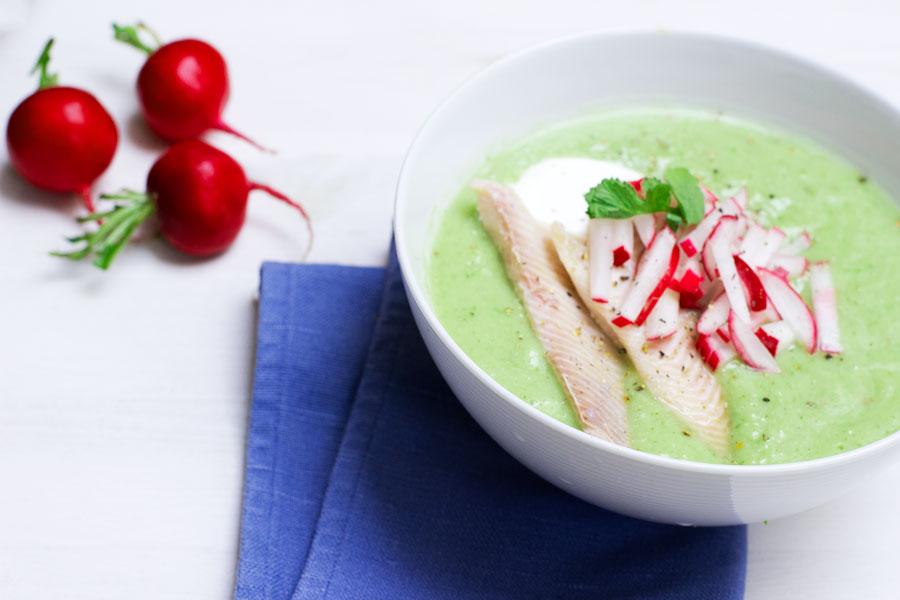 Next time I'll be more talkative. Now. Carry on!