Do you know that feeling when you are home from traveling for about a week and you have wanderlust already? Me neither. Just kidding. That's exactly how I feel. Especially since I was in Amsterdam. Did I mention that I love this city? Probably. One or two times. But since my time and money don't allow me to go, I created an homage to this city.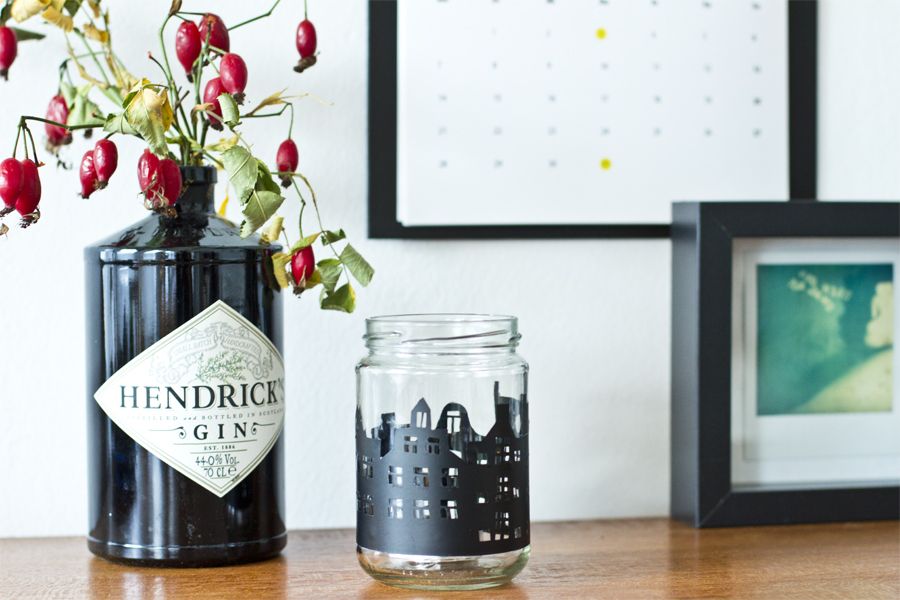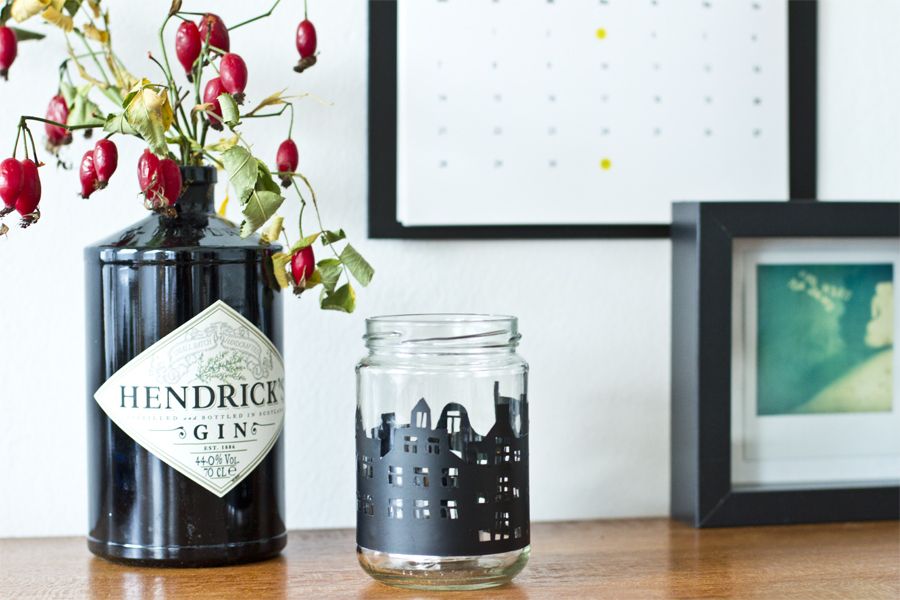 This time I forgot to take pictures of the supplies. However I made something with similar supplies for We Love Handmade and I will just borrow that image. Just image that there's a mason jar in the picture as well. You're this creative. That's what I thought.
All you need is:
– black vinyl foil
– white paper
– a pencil
– a scissor
– a scalpel
– a cutting board
– masking tape
– no chalk but a mason jar
I created for you an Amsterdam_skyline_template that you can use but you can create every design that you like. Just make sure that it's as big as the scope of the glass.
1. Create your template and cut it out. You don't have to cut out the windows as it will save you time when you only do it once. It works perfectly if you cut them out once you have it on the vinyl.
2. Cut a piece from the vinyl foil that's a little bigger than the template and stick it on with the masking tape.
3. Now comes the time consuming part: cut the shape out from the foil. Especially the tiny windows were tricky but you don't have to do them if you don't want to.
4. Stick it on the mason jar. My boyfriend helped me here. I just pulled of the paper from the back of the vinyl foil and laid it flat on the table. Now roll the mason jar over the skyline and voilá! You're done!
This was the inspiration: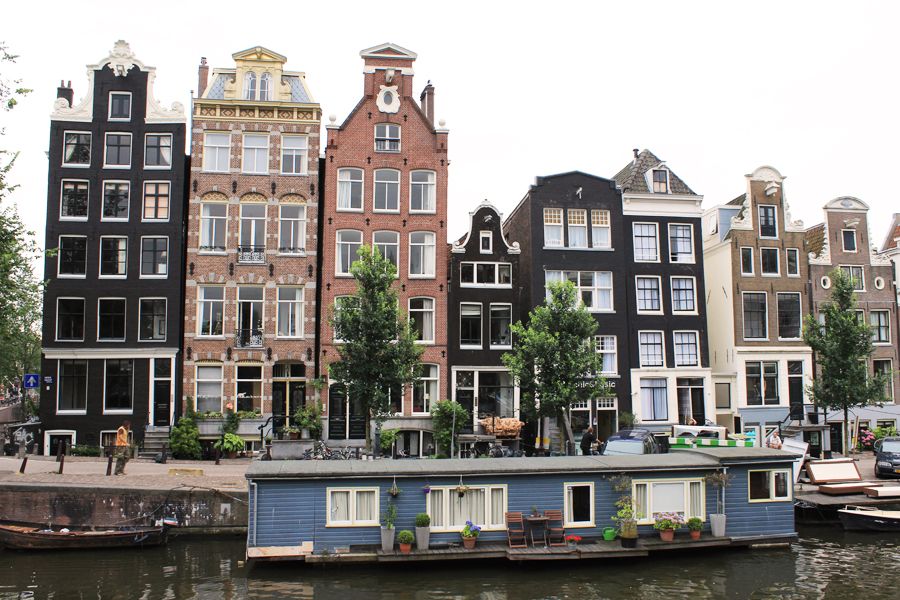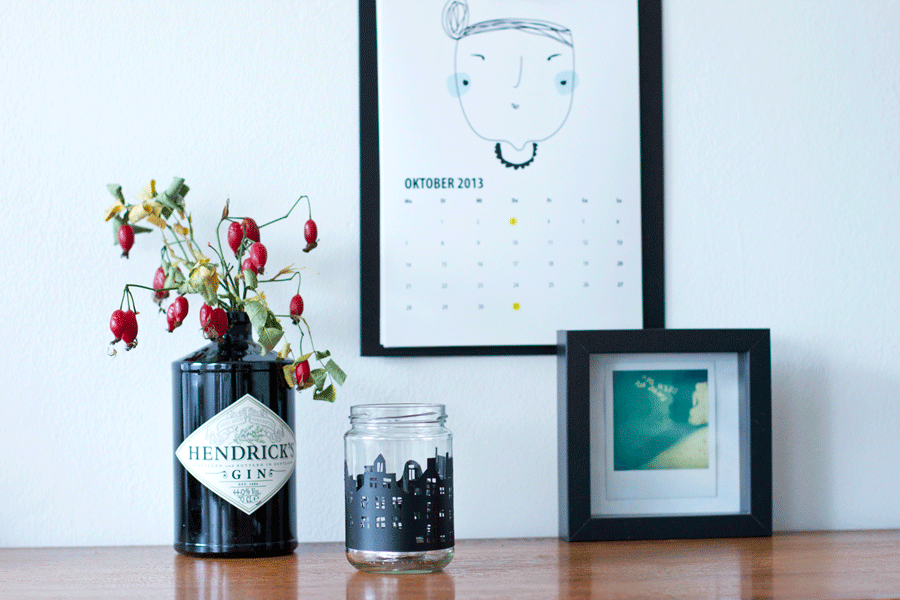 The good thing about having the skyline go all the way around the glass is that it will form some nice shadows that look like the houses.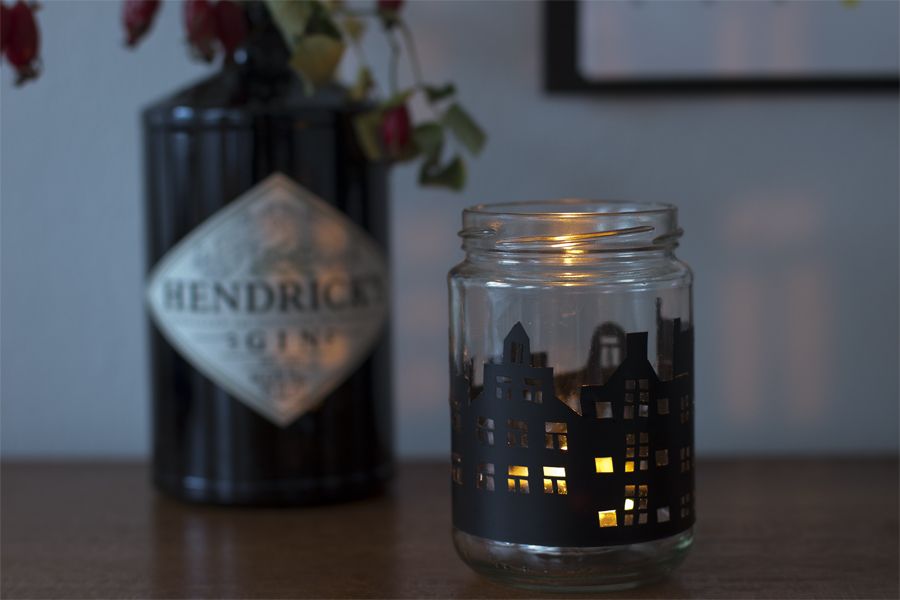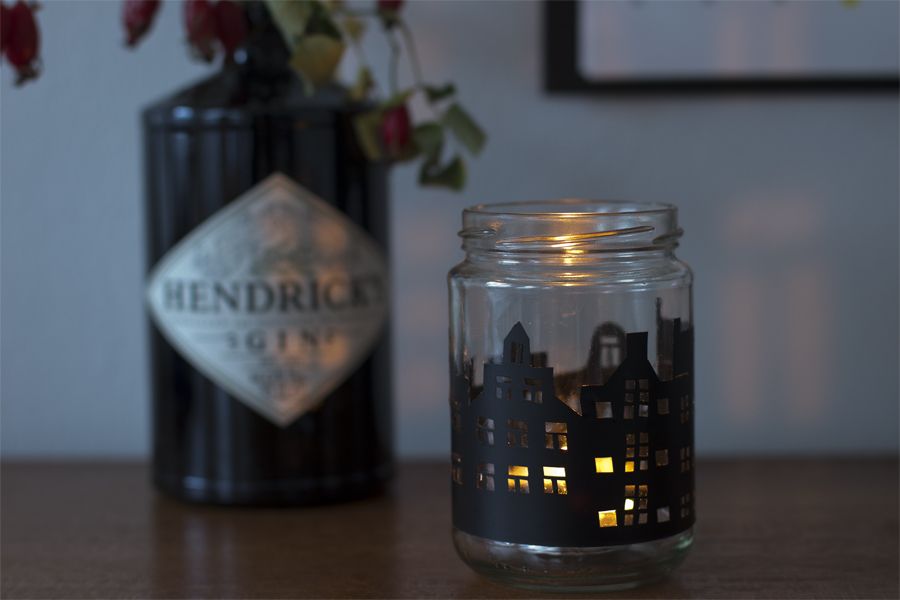 Now. Carry on!