I do like lamps. Like obsessively like them. You can never have enough of them. And it's quite easy to make lamps yourself. I think I showed that already. However once I saw the concrete and copper lamp from mormorsglamour and the things the guys from HomeMade Modern make with concrete, I had to make my own.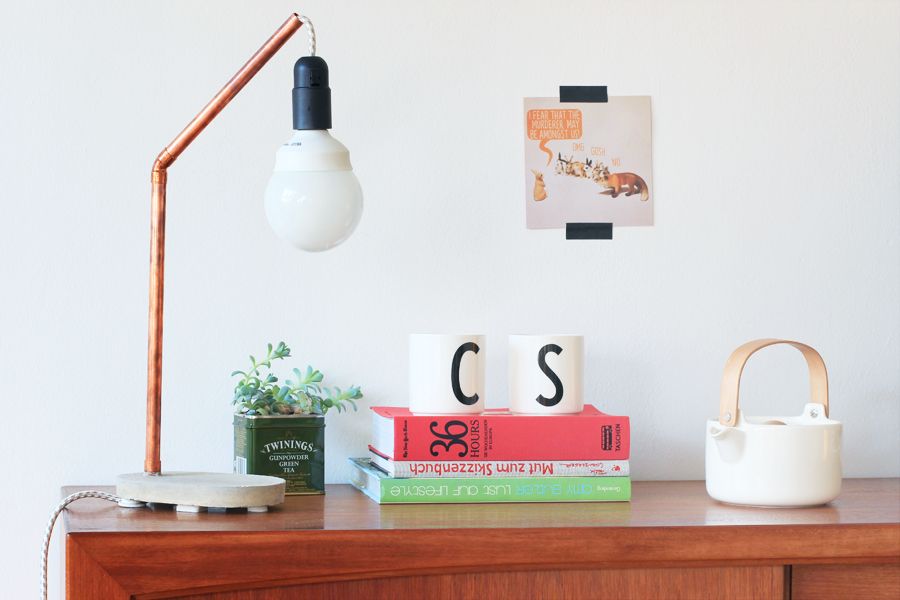 I think you know me by now well enough to know that I don't just followed the step-by-step tutorial but looked at the pictures and said: I could do it. And off I went to the hardware store.
All you need is:
– quick cement
– copper tube in 30 cm and 20 cm
– a straight piece as copper tube connection
– one 45° piece of copper tube connection
– a cable with a plug
– a light fixture (mine has a toggle switch included which is quite handy)
– a light bulb
– an old ice-cream box (empty, of course but I'm sure that's not a problem for you)
– a drill
– a screw driver (to build the light fixture)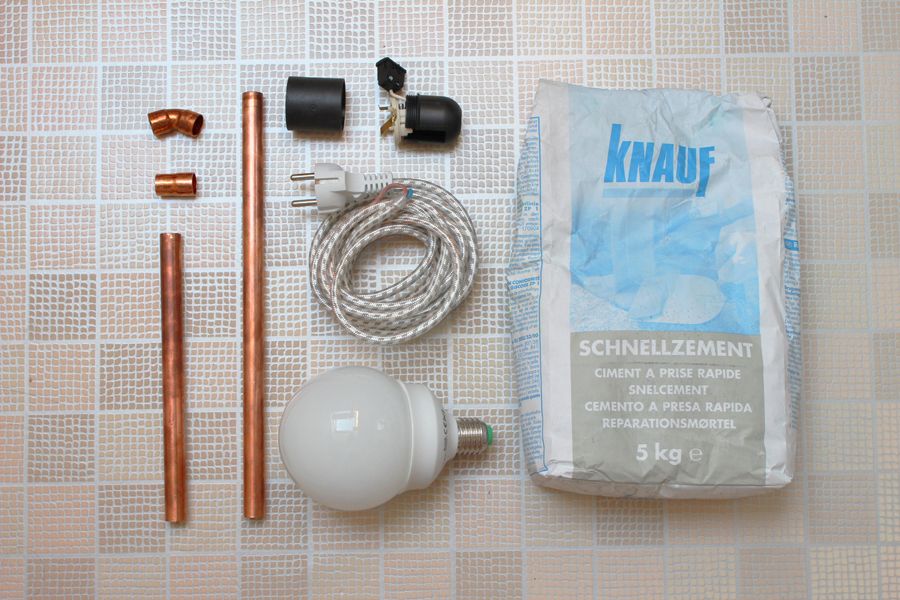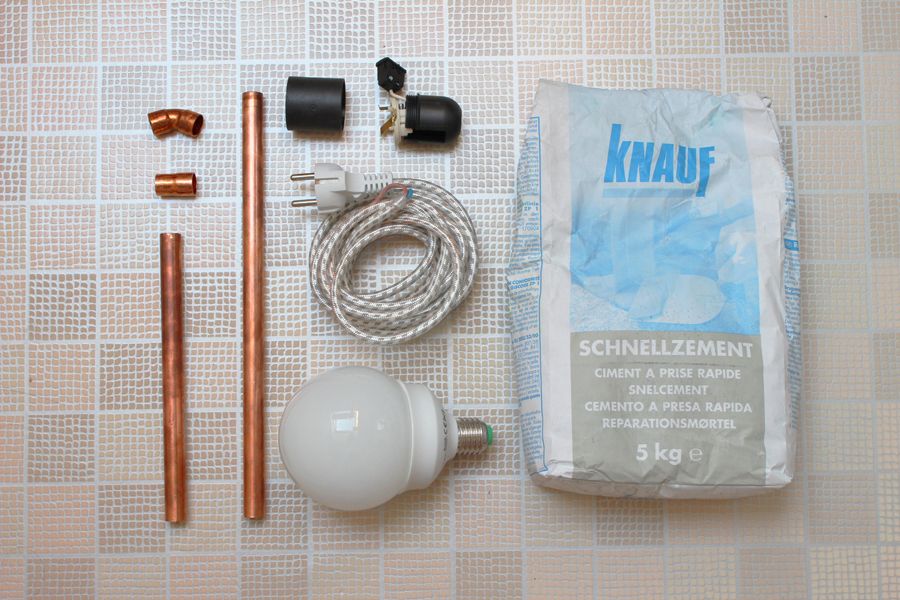 Sounds like a lot but it isn't. It was actually quite easy and cheap considering that you can build several lamps if you just buy some more cable and light fixtures.
It's quite easy to make as well:
1. Take 1/2 kg of the cement and stir it in the ice-cream box with water as it says on the packaging. Then push the straight copper piece into the still wet concrete (you have to be quick here because it hardens really fast!). Let it dry for 30 mins and then drill a whole into the concrete inside the copper piece so that you have a hole to pull the cable through later. I found this an easier solution that what I saw at the tutorial. I took a little spoon and got rid of all the cement inside that little tube end. Wait for a day.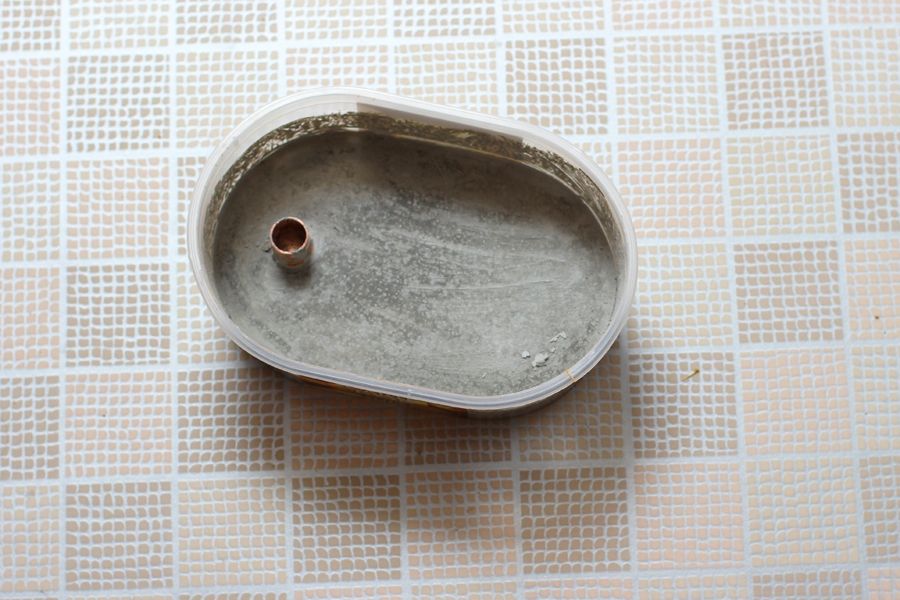 2. Take the concrete lamp foot out of the ice-cream box and assemble the lamp as in the picture above. Just put them all together like a puzzle. Pull the cable through and add the light fixture. Just be careful that the lamp is not plugged in while you work with the cable.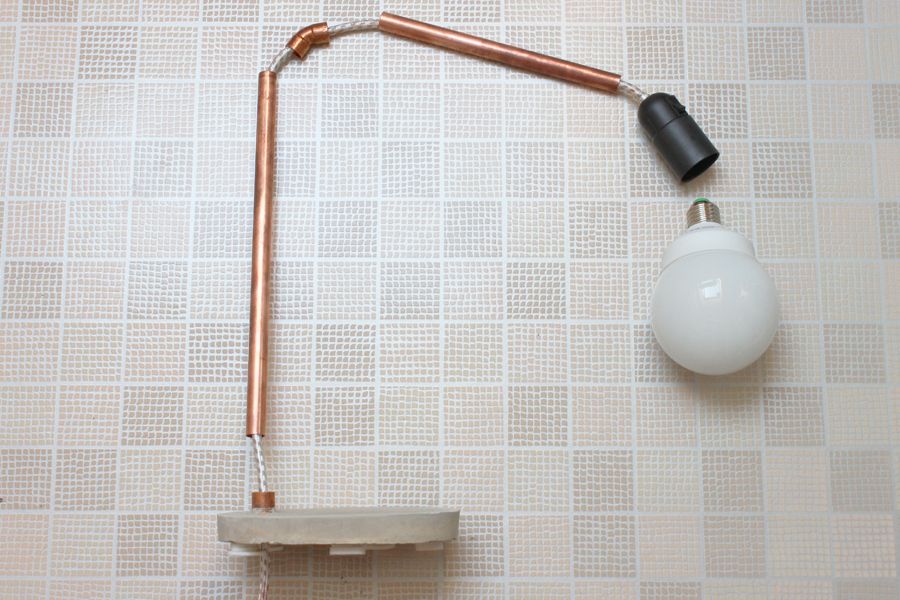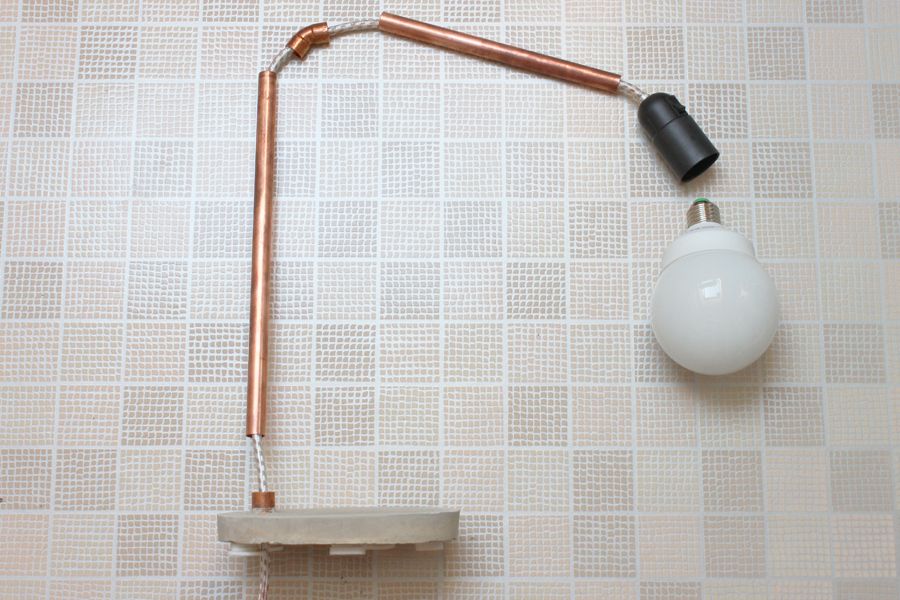 3. Add the light bulb and now look what I made: a concrete and copper  industrial inspired lamp with only 30 mins work and a minimum of money. Ha. Those are my favourite tutorials!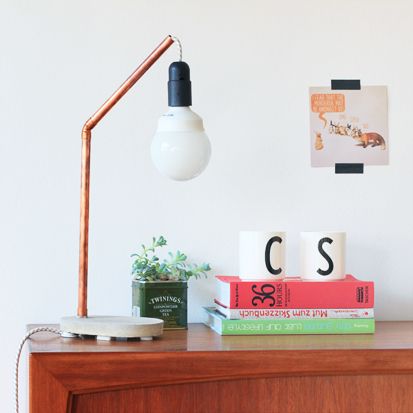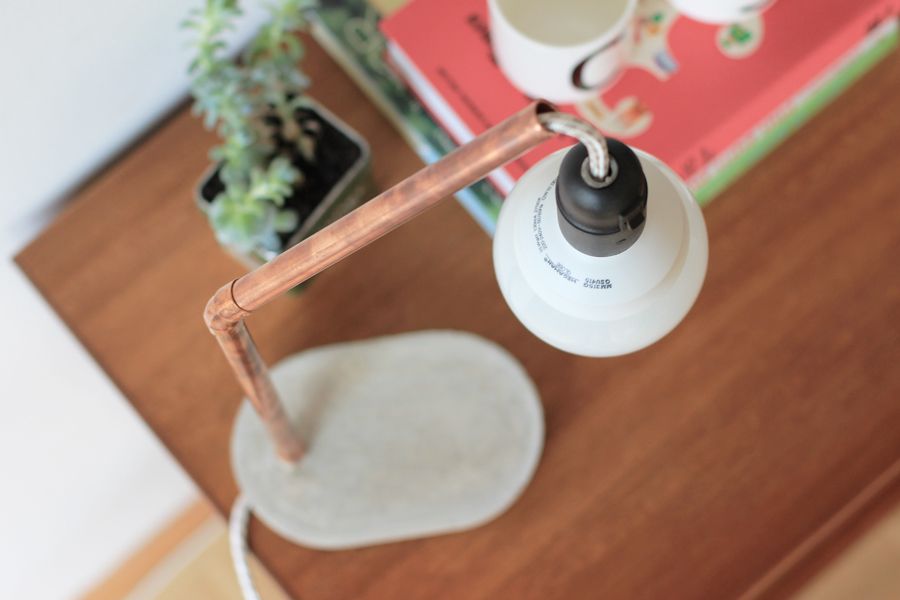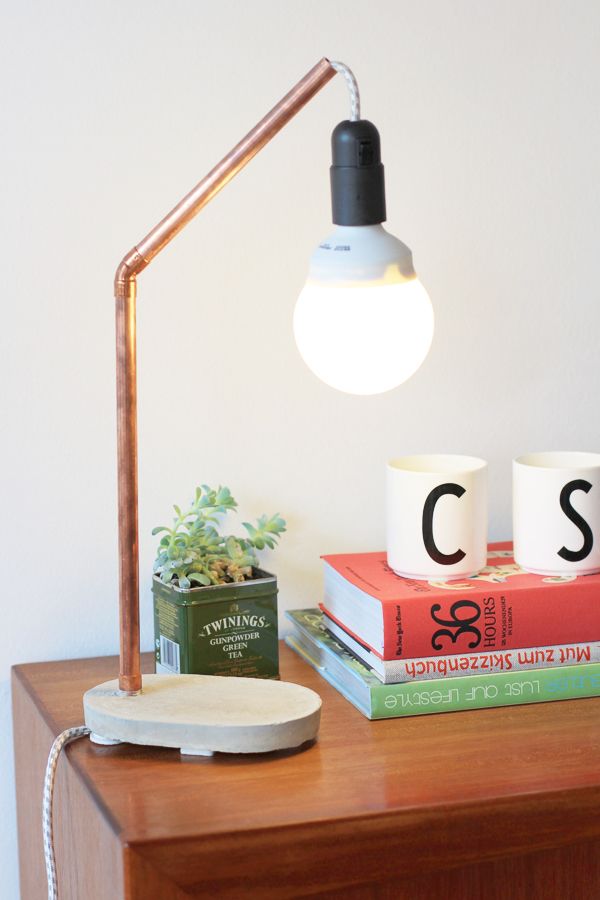 For this DIY copper and concrete lamp, it was the first time that I worked with concrete and it was a bit daunting in the beginning but boy is it rewarding! I can promise you that this is not the last tutorial featuring concrete that you will see on this blog. I made some concrete letters here and a little stand with the foot of  a broken wine glass here. Have you ever worked with this material?
Now. Carry on!