Did you ever try to craft with a Punch Needle? I just did and I have to admit: I'm hooked. (And yes, I'm really proud of that pun.) I find it meditating and easy to follow with lots of potential. Have you ever seen the work of Rose Pearlman on her Instagram?! Don't tell me, you don't want to work with a Punch Needle now. I've seen so many DIY bloggers and private crafters out there trying this technique. Also it made me really curious how you can "stitch" something without pulling the needle through the fabric. What magic sorcery is this?! Now, I know, it's quite easy to understand and just as easy to recreate. And – most importantly – you have nice results in no time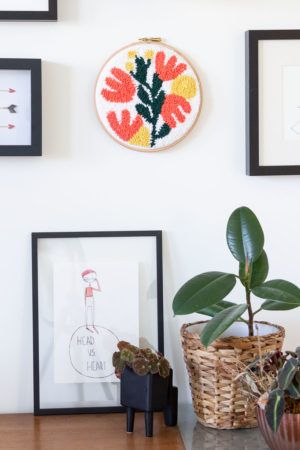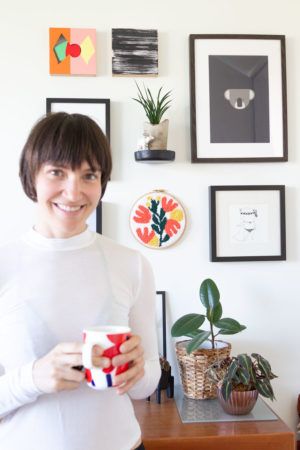 To make it easy for beginners (as I am one too), I created a video tutorial for OTTOinSITE: a spring wall art project with the Punch Needle.
It's very easy to do if you follow a few tips that I give you in the video – the whole Punch Needle tutorial is in German though. If you only understand English, there are tons of other tutorials out there. You can still download the template that I provided on their site and follow my steps.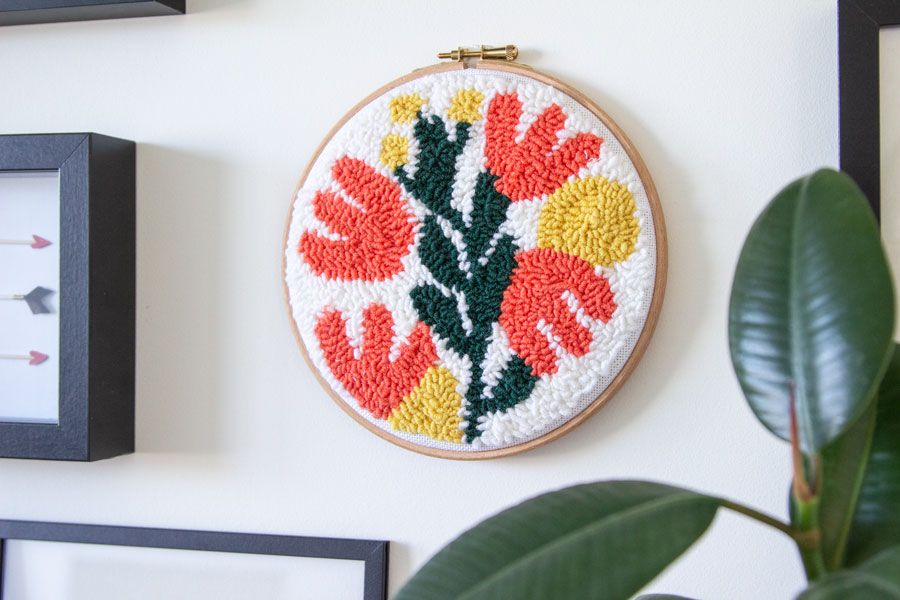 Now I'm busy thinking about new projects to "punch needle". Have you seen any cool stuff recently? Any suggestions on what I could make? I'm thinking about a small rug but can't decide on the design yet. Let me know if you find something cool and inspiring – paintings work as well.
*Post sponsored by OTTOinSITE