Every year in November I'm totally hyping about Christmas and as soon as it's December, I'm wondering where the time went and freak out about the holidays. Mainly because I'm not in a Christmas spirit and from my resolution to buy all presents early is nothing left but a guilty conscience. Typical me. Tell me, I'm not alone with this!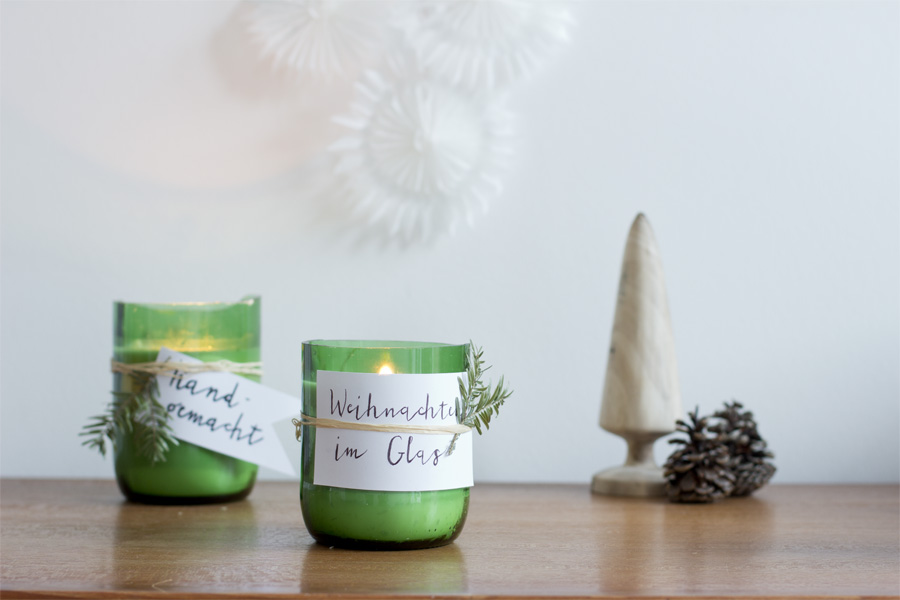 But. (Now comes the big But -> pun intended!) I just have the perfect solution for all of us: DIY scented candles in jars made from upcycled wine bottles. It's the best idea I had so far: I can lit the candles myself and set a winterly atmosphere with light and lovely scent – for which I used oil from the Swiss stone pine. If only I could eat it too!
You can find the full tutorial for this scented candles in German on the OTTO Magazin.

What you need for the DIY scented candles:
old wine bottles
a bottle glass cutter
abrasive paper
aromatic oil
a fire proof pot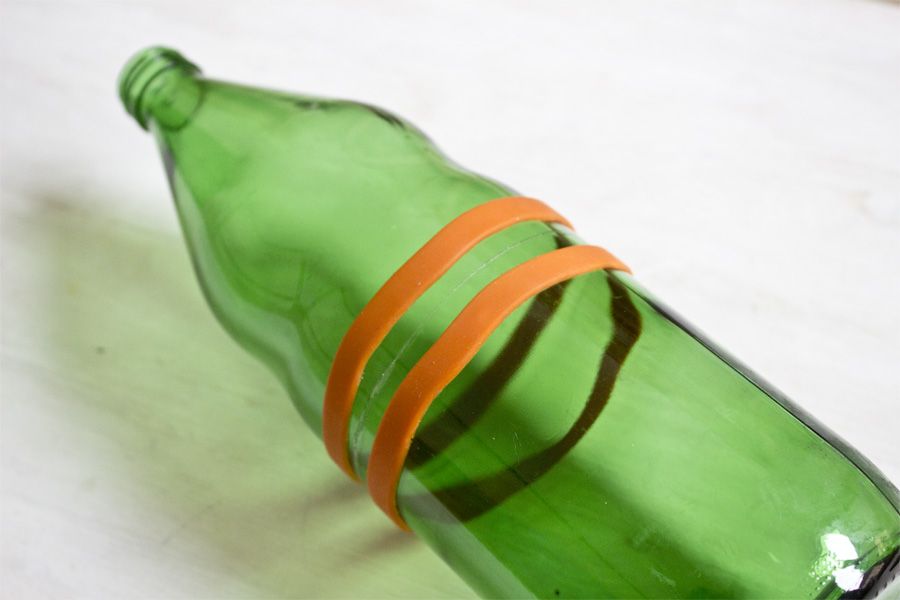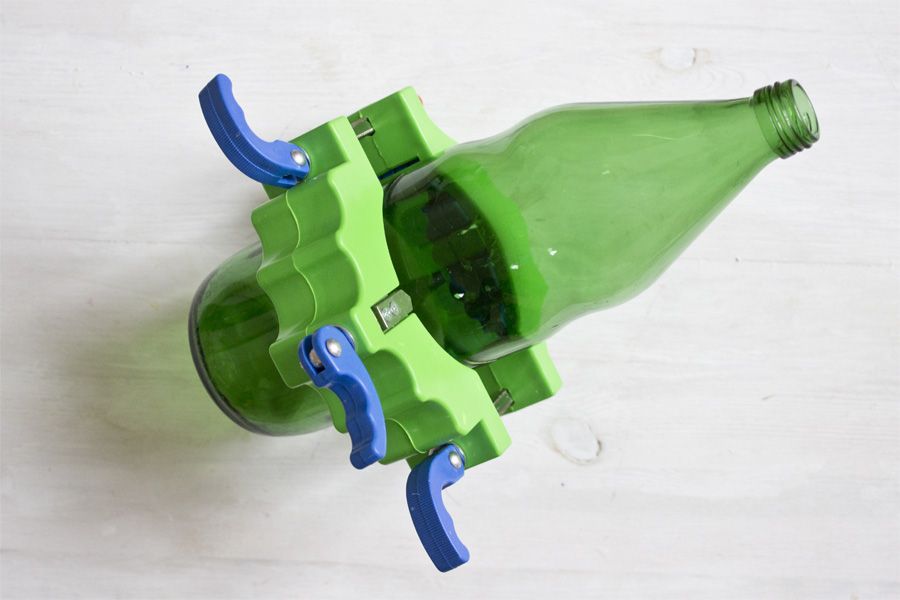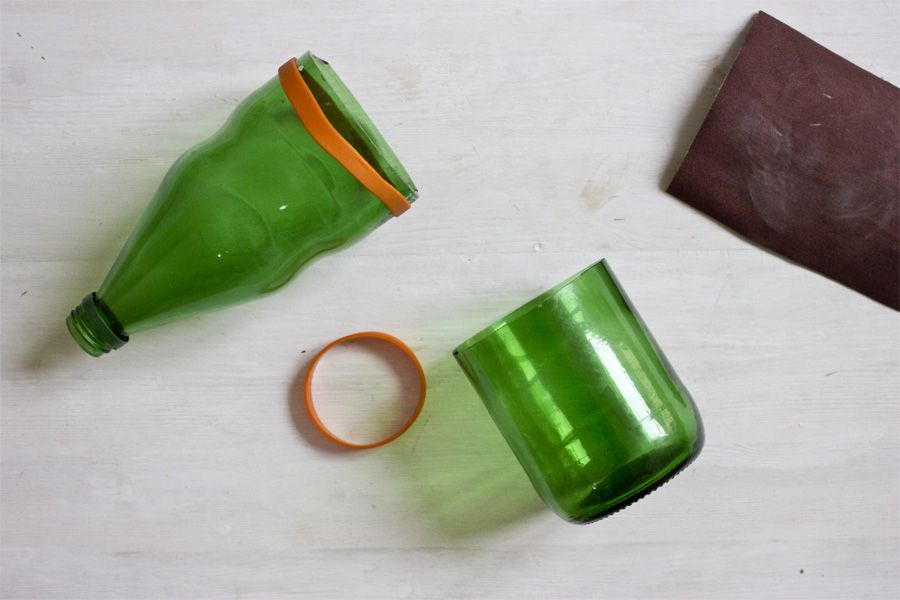 Put the rubber around the bottles (the ones that came with the bottle cutter). Cut the top part of the bottles.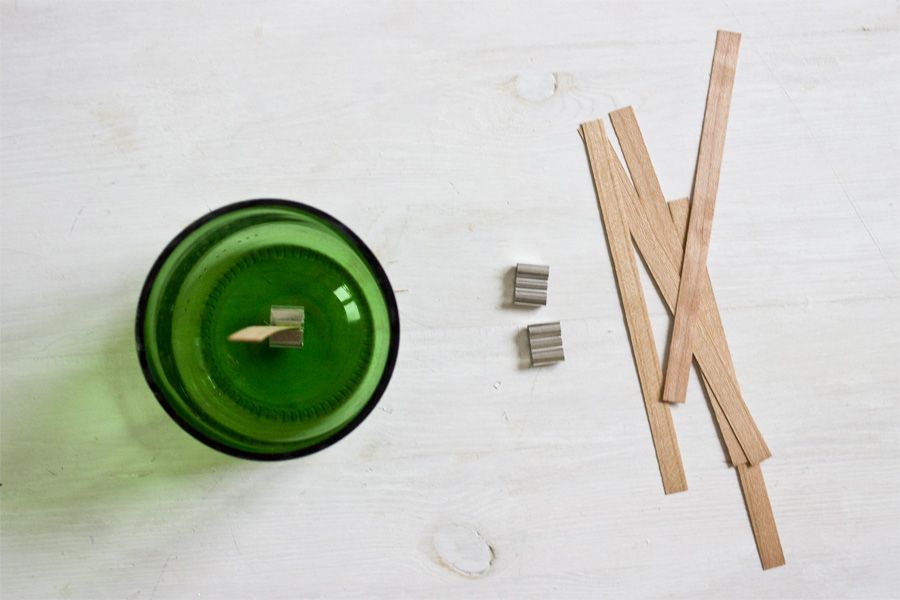 Melt the wax in a pot until it's runny. Add a few drops of the aromatic oil. Place the wooden wicks at the bottoms of the bottom of the glass containers. The holders keep them in place.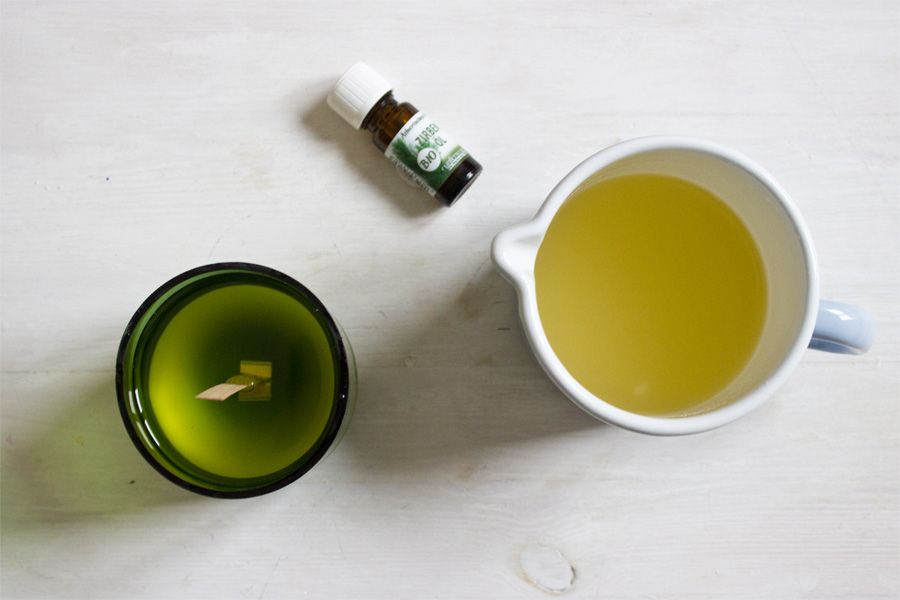 Pour the liquid wax into the glass container and make sure the wicks don't move or press them down.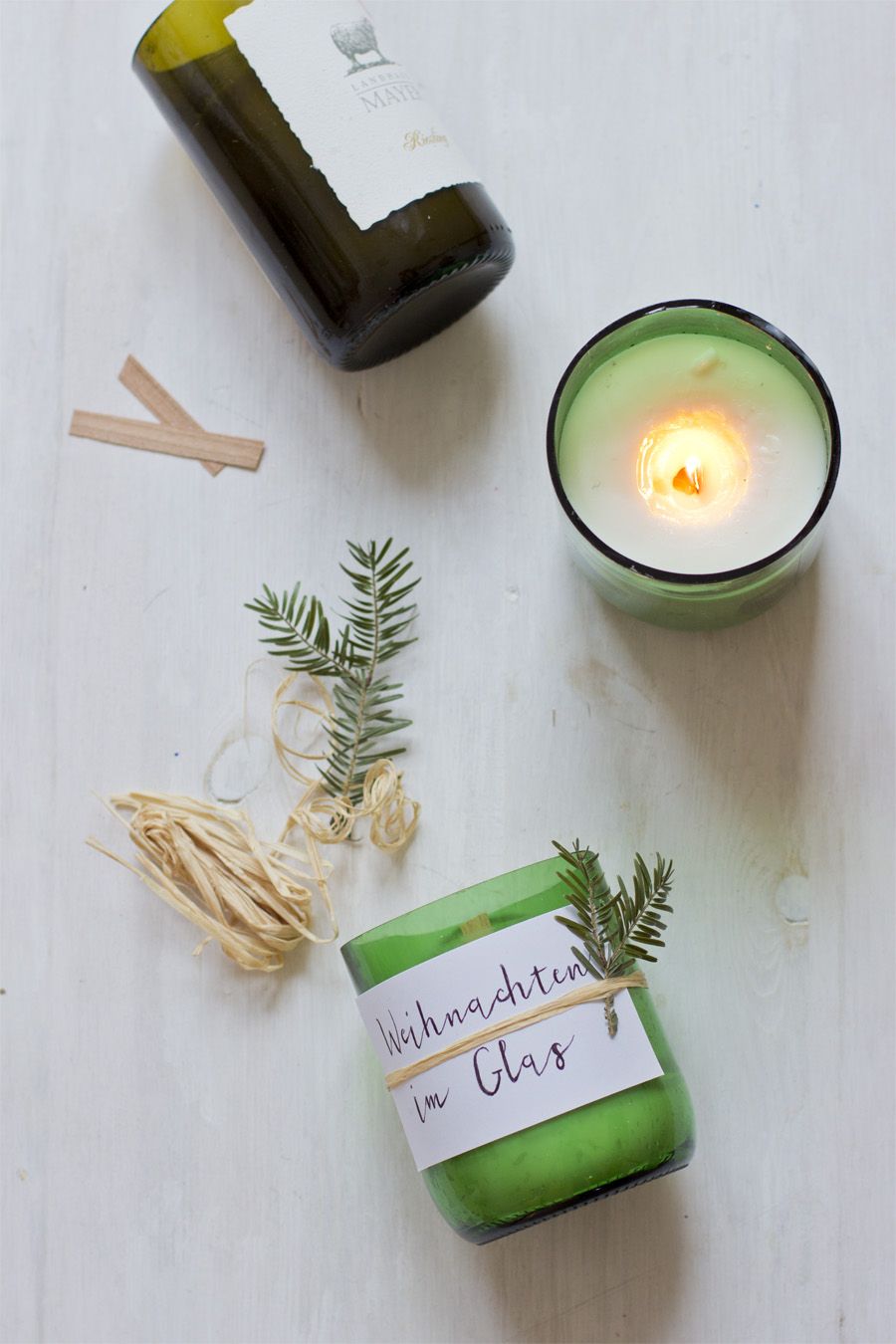 Let it harden completely and voilá! Your first christmas presents are done!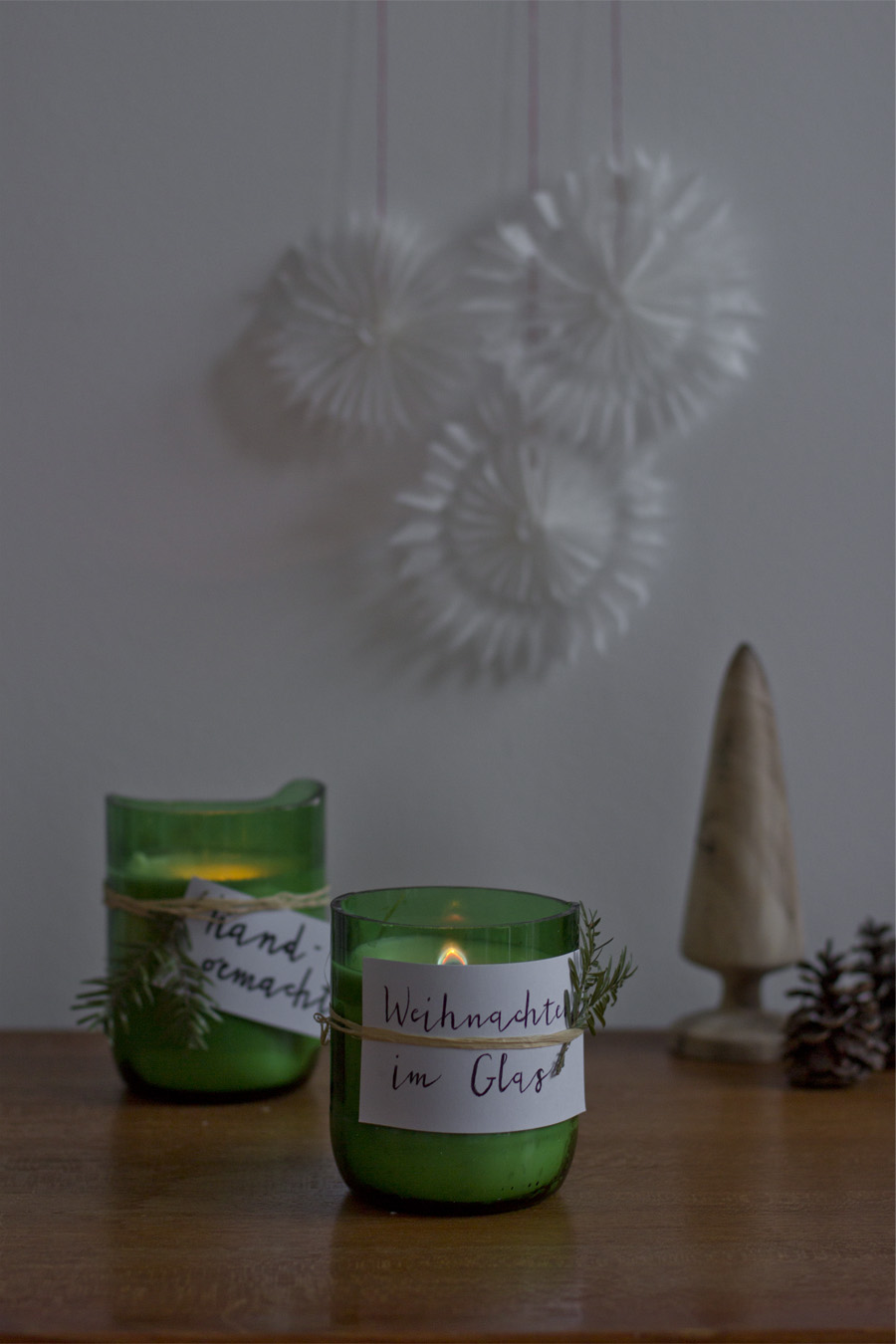 Also it's the right gift for everybody who has everything and handmade always wins!
It's the first time I tried cutting glass and it's harder than it looks – especially finding the right glass. It's no wonder there are mainly tutorials for wine bottles out there: it works like a charm with them. Not so well though with jars and other bottles.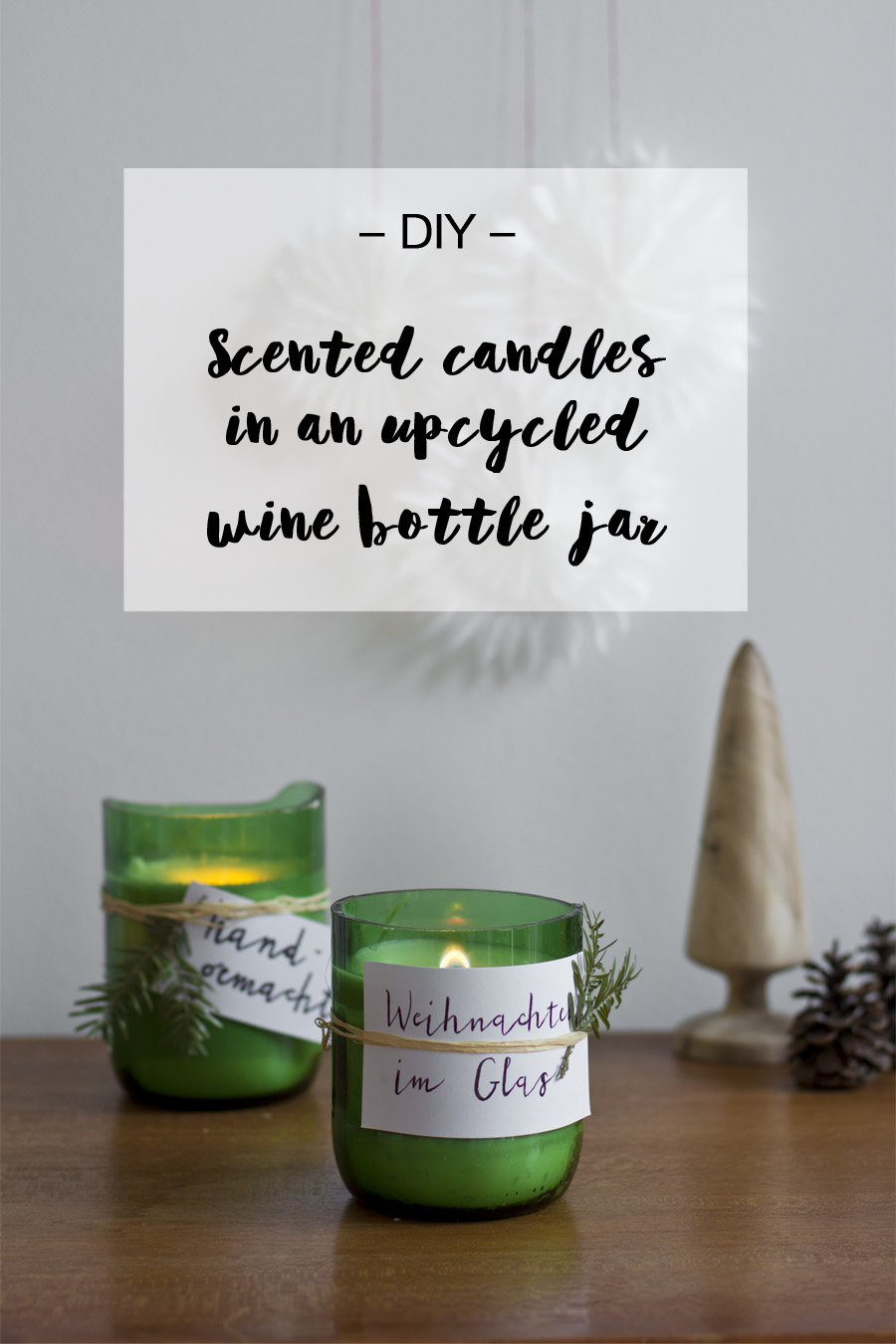 I also tried different wax: I personally like ecological bee's wax. You won't need a scented oil because it already smells deliciously like honey. For vegan scented candles you could also use soy wax. It's perfect for scented candles because it melts easily and has no odor on it's own.
Are you already in a Christmas spirit and have all your presents?! Come on, make me jealous! 😉
Now. Carry on!
*Blogpost sponsored by Otto Magazin