It's been some very eventful weeks with my business hitting really off, me preparing for a holiday that I go on this Sunday (yay!!!) and some very busy weekends doing what I love – going outdoors and crafting. But the last had been on a back burner. Much more than I care to admit and really like. So I was really looking forward to come up with an idea for OTTO Magazin and making these DIY vases with faces.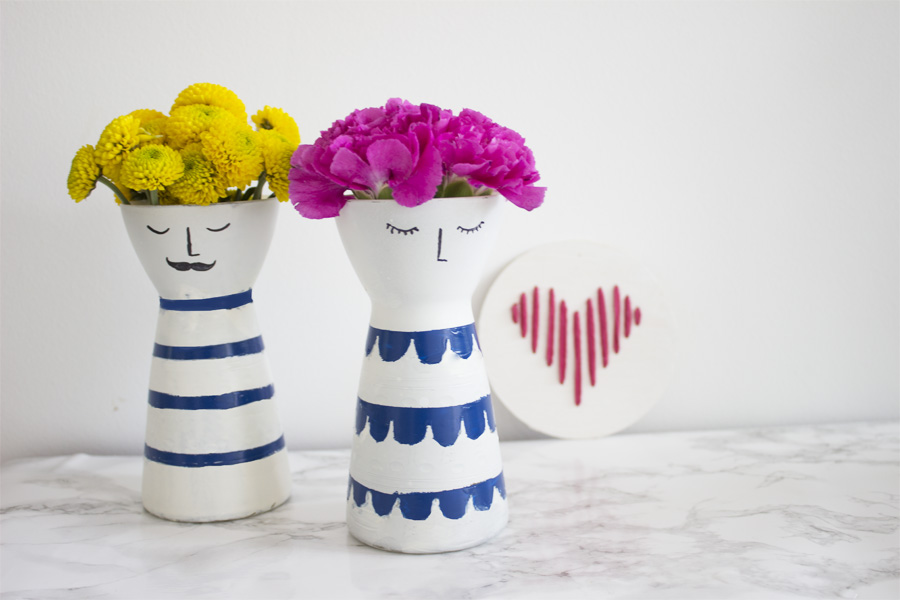 And I'm so smitten with the way they turned out. I found similar looking vases online and I thought they looked to cute that I wanted to make a DIY version. Pinterest made me do it. That's what they say, right? It's totally true in this case.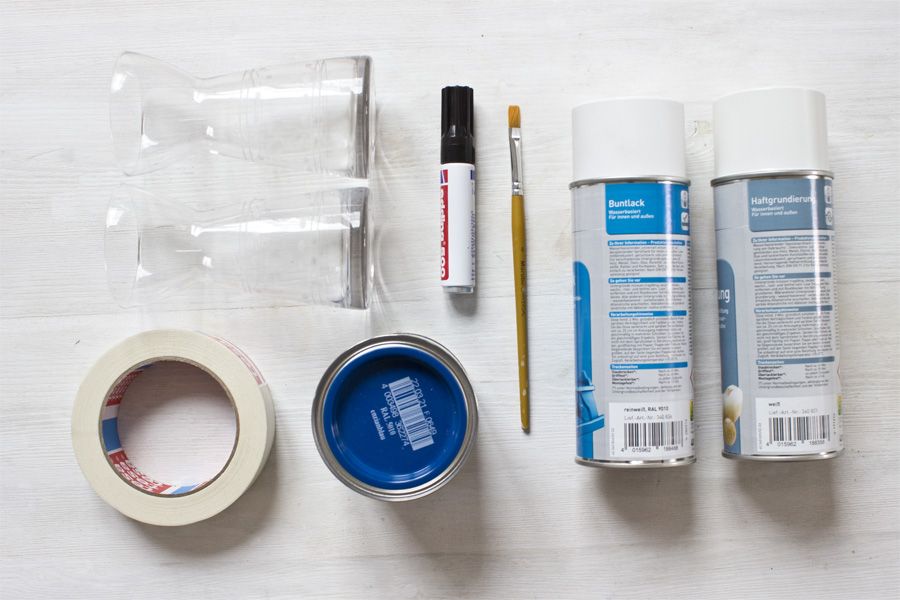 All you need is:
vases for hyacinths
primer in a spray can
white lacquer in a spray can
blue lacquer
a thin paint brush
permanent marker
painter's tape
newspaper to lay out the area where you spray paint
I recommend to spray paint outside of your home. Just lay the newspaper out.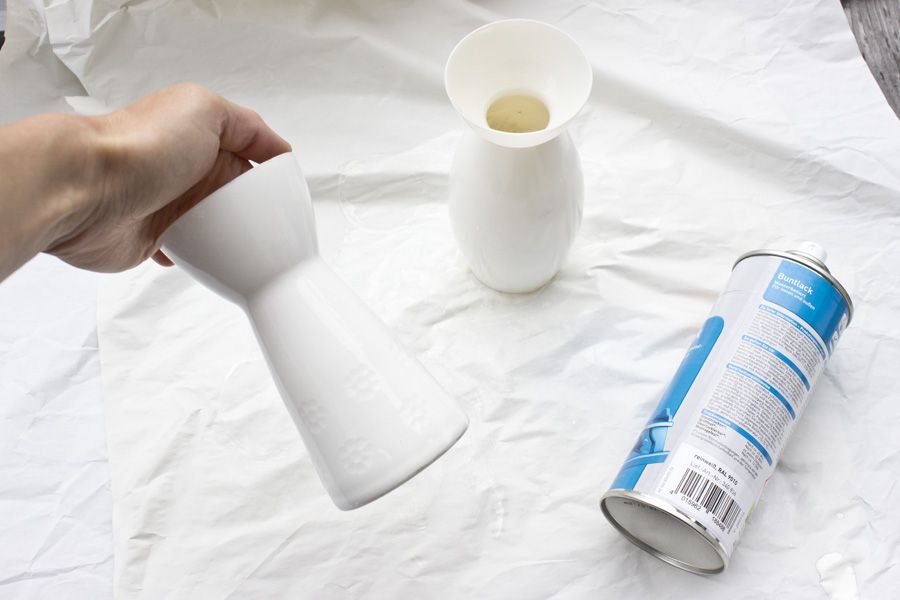 First take the vases and cover the outside with the primer. Let it dry completely and add a layer of white lacquer. Let dry again – at least over night.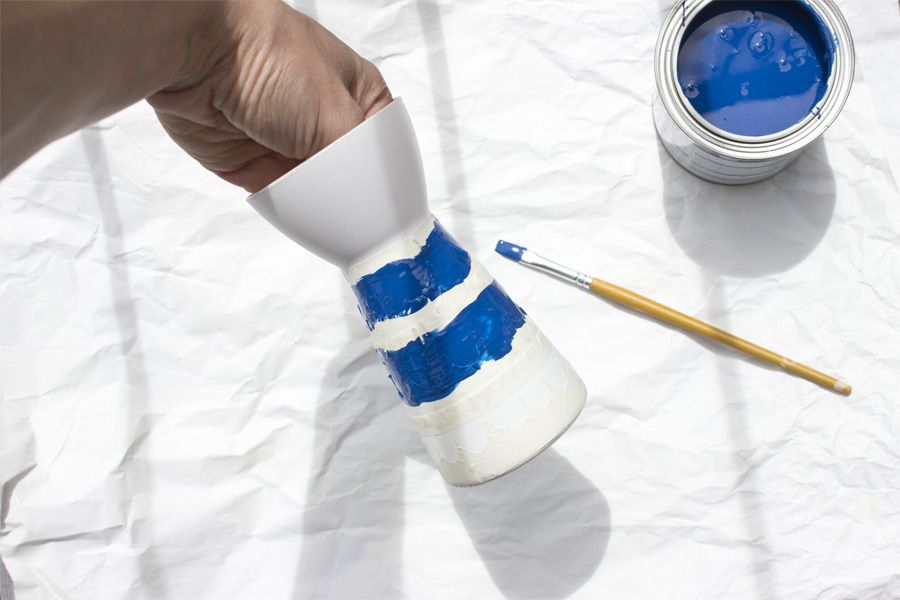 Now cover the areas where you don't want to paint the blue details with the painter's tape. Take the brush and blue lacquer and paint dots and stripes on what's later going to be the body.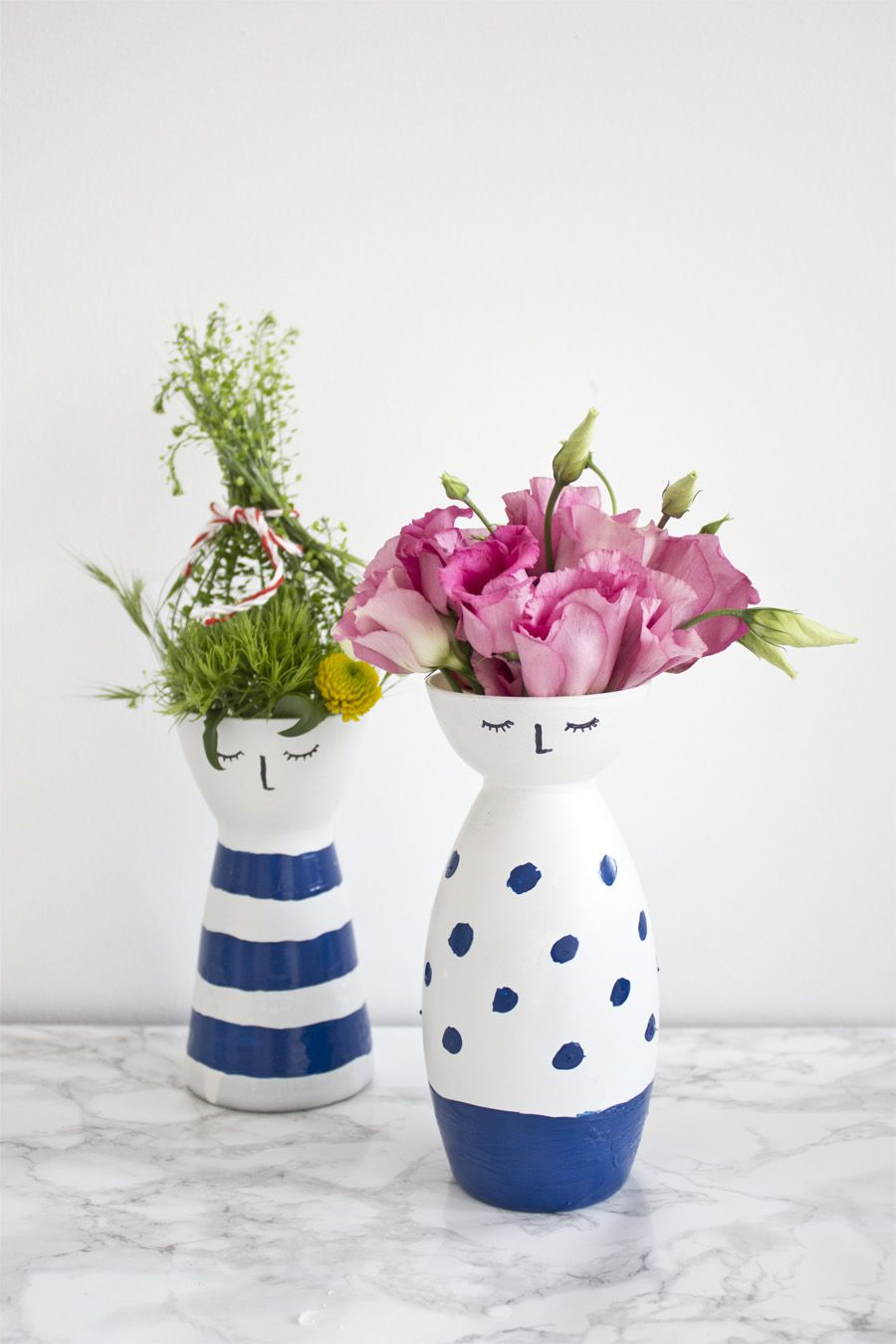 Take the permanent marker and draw some faces on them – I thought it would be funny to make Ladies and Gents. Let it dry again and voilá! You made unique vases with faces!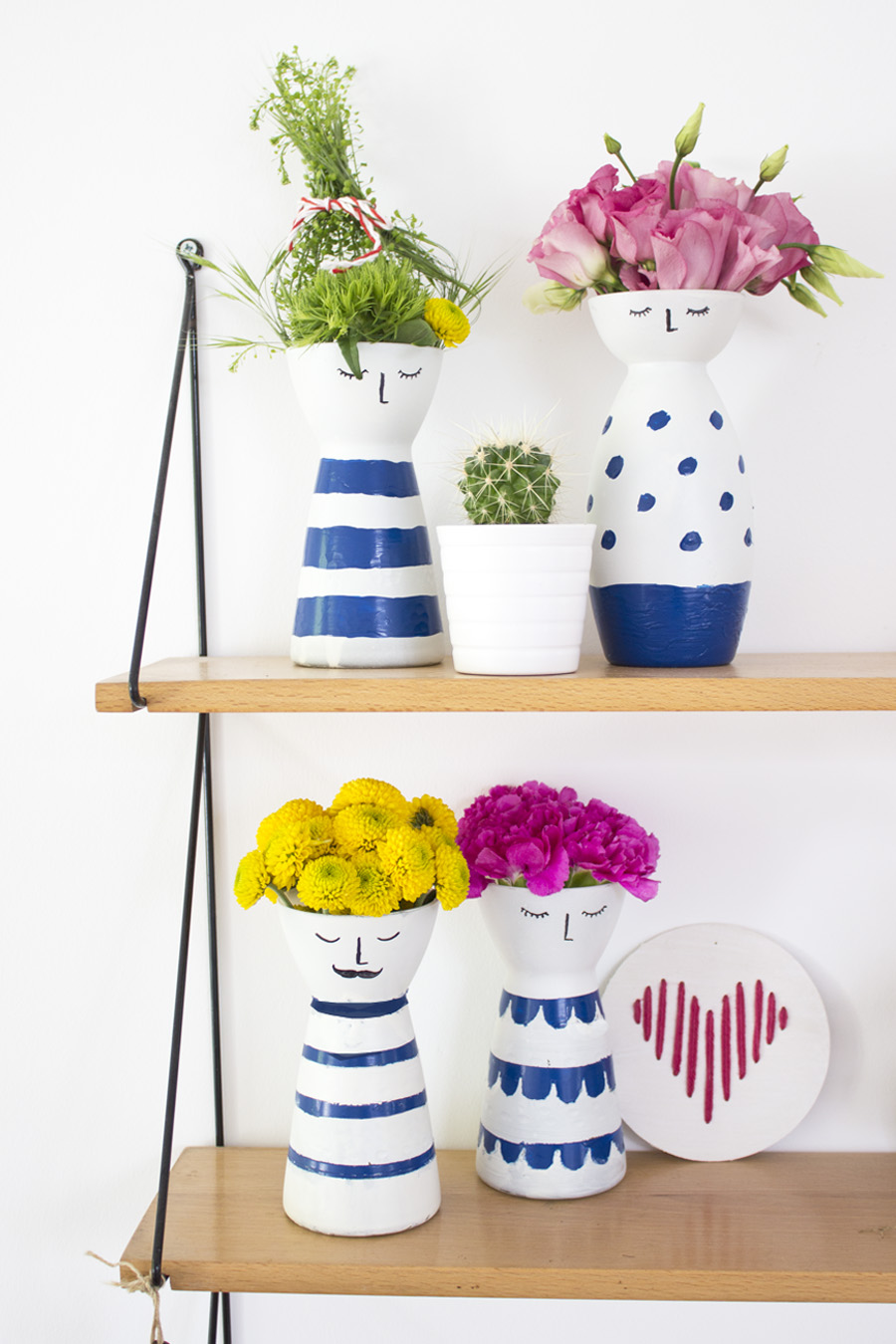 Also I needed a Mother's Day gift since the tutorial in german here in the OTTO Magazin where the present for last year. My mum is really demanding: wanting presents every year?! Pah.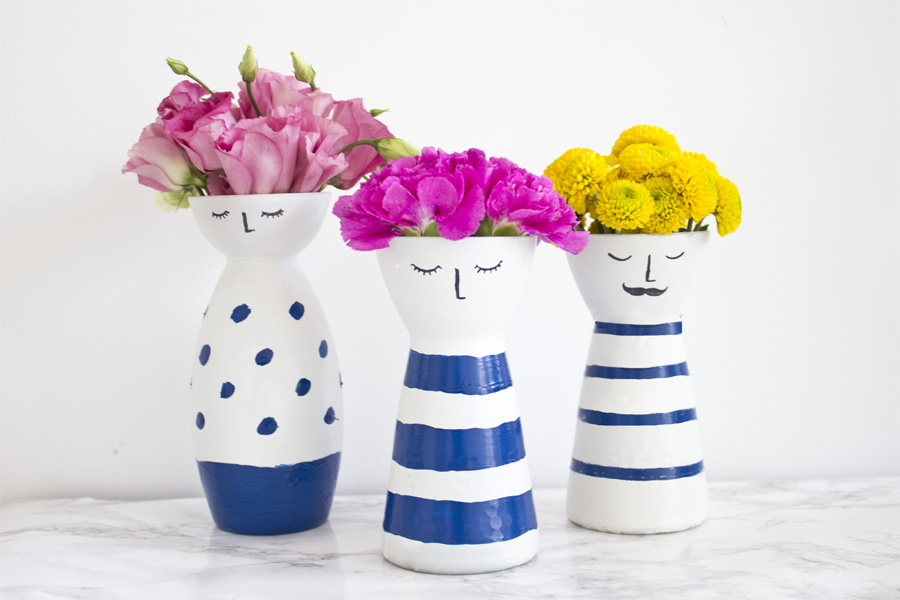 So if you'd like to make your own, find the full tutorial with lots of pictures here in the OTTO Magazin.
They make me really happy and being busy getting everything of my to do list before I leave, I need every little support I can get.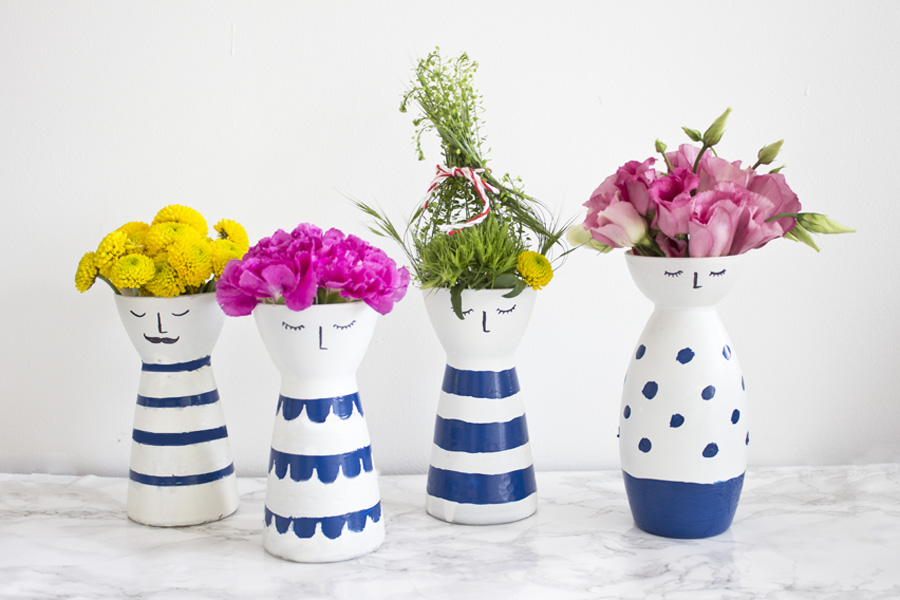 Now. Carry on!
*Sponsored by OTTO Magazin