If you follow my in Instagram Stories (I was never into Snapchat but the Stories are addicting!), you've already seen what I baked. Also how it came up with the idea: I was out and about on a mountain on Sunday and found so many fresh wild blueberries. However the only thing I had with me to collect some was a plastic bottle – previously filled with apple juice. So every blueberry you see in this post had been handpicked by me. Quite the challenge. I thought this bottle never fills up!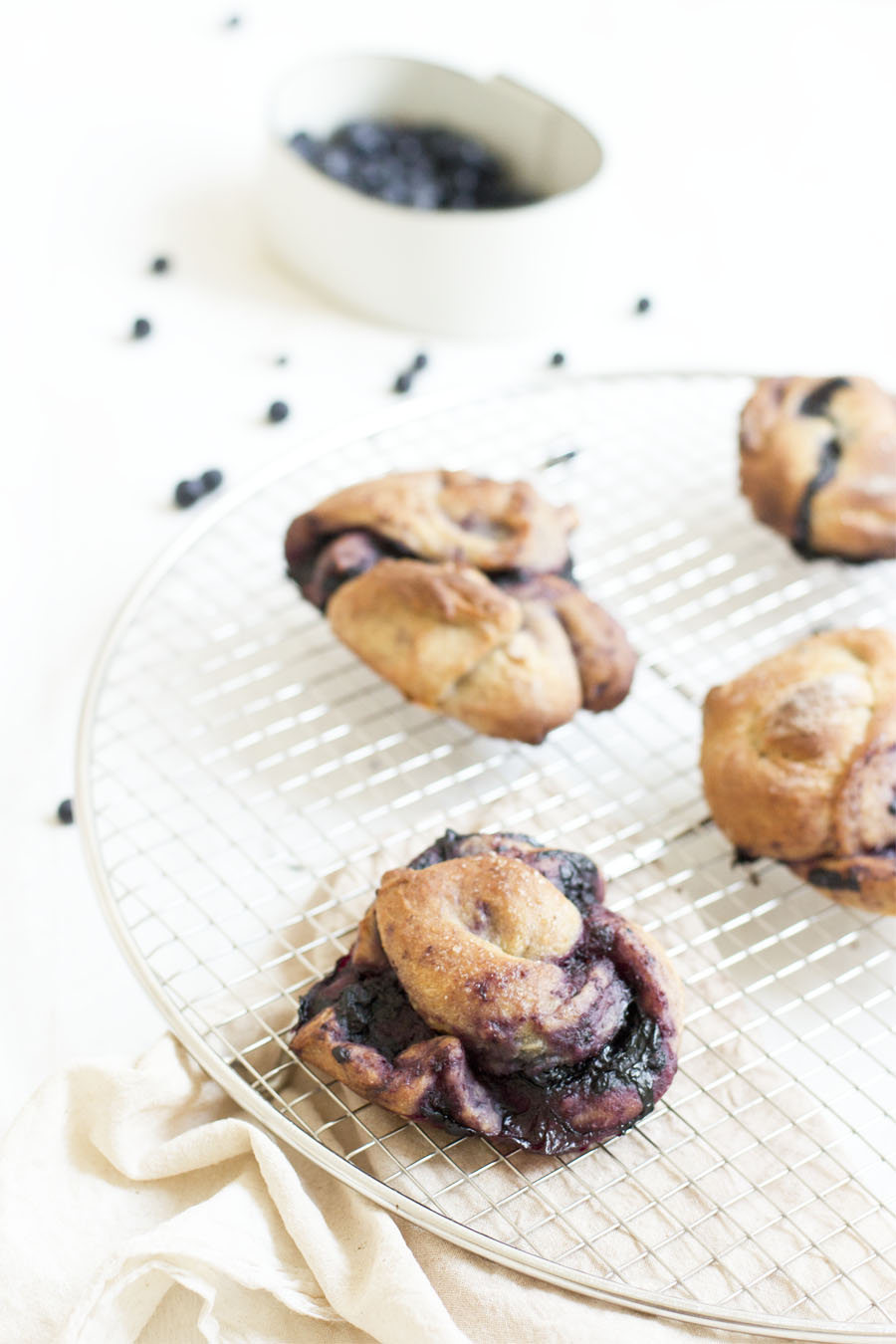 Reminded me of the time when my mum made me pick berries on the first days of summer. I always felt like the small bowl will never get full! Do you know this feeling?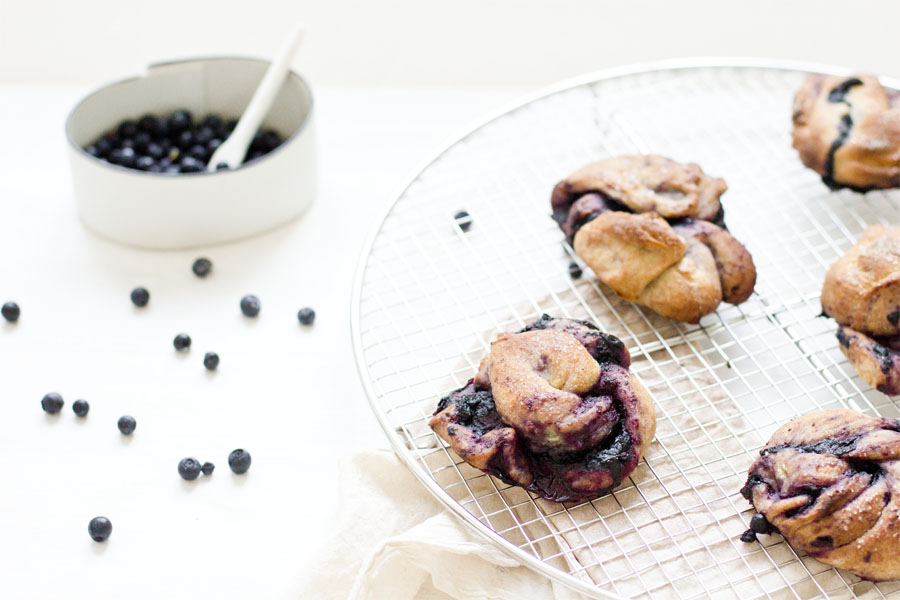 My friend sent me a picture of some blueberry buns some week ago. I knew I wanted to make them. However I started baking before I realized I don't even have everything I needed at home! So out I went buying baking paper and more flour. Luckily it was while the starter dough was resting. No harm done!
Blueberry saffron bun knots
Ingredients
For the dough:

300 g milk
a few pieces of saffron
7 g of yeast
2 eggs
50 g butter
800 g flour
175 g of sugar

For the filling:

250 g blueberries
3 Tbsp sugar
some sugar to sprinkle
Instructions
Heat the milk in a small pot with the saffron.
Pour the warm saffron milk into a bowl and add the yeast.
Beat the eggs with the sugar in a separate bowl.
Meanwhile melt the butter in the pot still warm from the milk.
Sieve the saffron yeast milk mixture into the eggs, add the melted butter and 500 g of the flour.
Mix well until you get a wet starter dough.
Put cling film over the bowl and set aside in a warm place for about one hour.
Preheat the oven to 180° C.
Put the blueberries into a bowl with the sugar and smash dem with a spoon.
Once the starter dough has risen add the rest of the flour and knead with your hands.
Let it rest for another hour and then pull it to about the size of A4 onto the kitchen top (make sure to sprinkle some flour first onto the surface, so it won't stick).
Spread the blueberry filling on top. Make sure that you don't get too much liquid on it.
Fold all four corners into the middle to close it up again.
Cut the dough into 12 evenly pieces.
Pull and twist them to make bun knots.
Sprinkle some extra sugar on top to get some nice caramelization.
Put them all on a baking tray lined with baking paper and bake for 25 mins.
Serve slightly warm!
https://look-what-i-made.com/2016/09/28/blueberry-knots/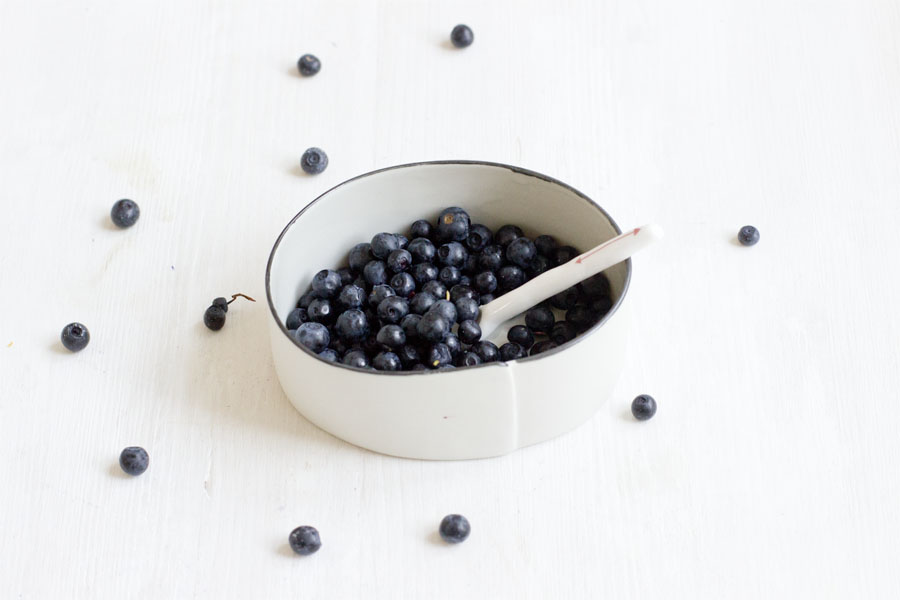 Unfortunately the yeast I used must have been a bit old. So the buns didn't rise as much as I hoped. The taste was really good though, so I'm comfortable sharing this recipe anyway.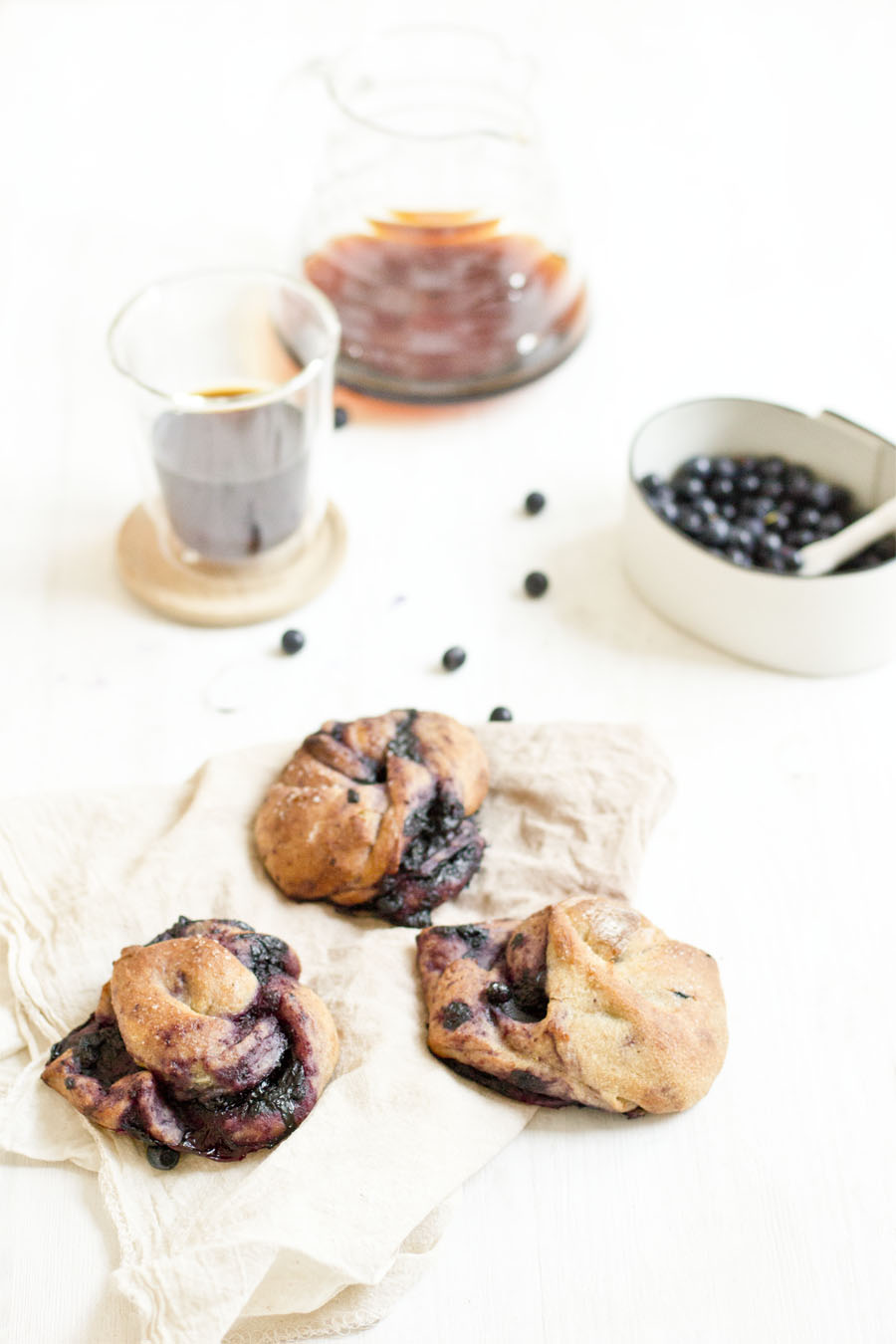 Also I'm constantly looking for a recipe that goes perfectly with my much needed coffee. Besides the obligatory piece of chocolate. I can tell you: these blueberry bun knots work perfectly!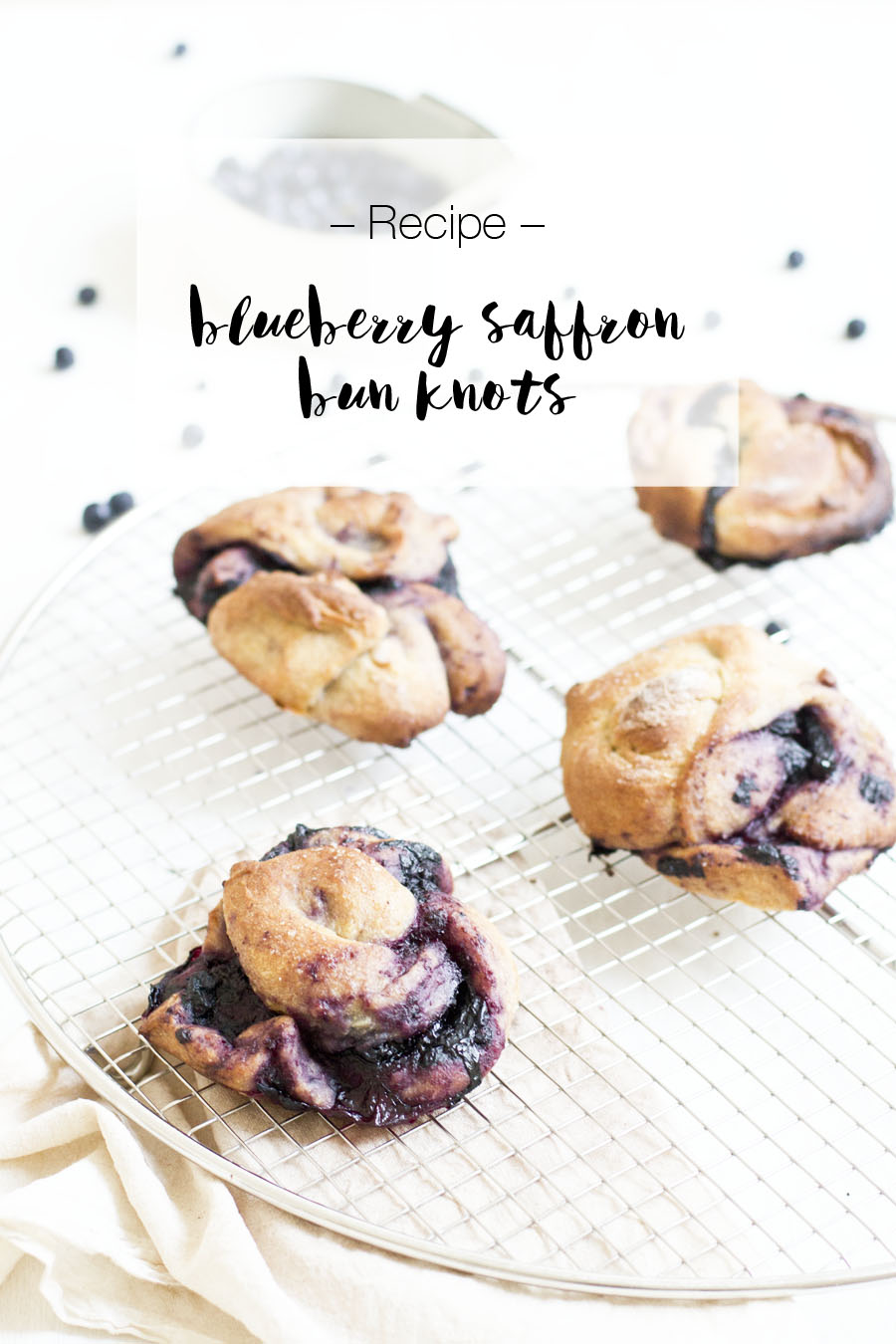 Also: they were still really picturesque. I can't miss out on this opportunity to shoot at the moment. It makes me content while having so many other projects to juggle.
What do you think? Do they look appetizing?
Now. Carry on!