I made this savory beetroot galette accidentally glutenfree. No, that's not completely right. I just had almond flour from making this almond milk. Again. You just have to dry the ground almonds and voilá! You can use it as flour for savory or sweet dishes. So I researched a little on galettes – since I wanted to make them for years – and found savory recipes. Did you know these exist? It's so good!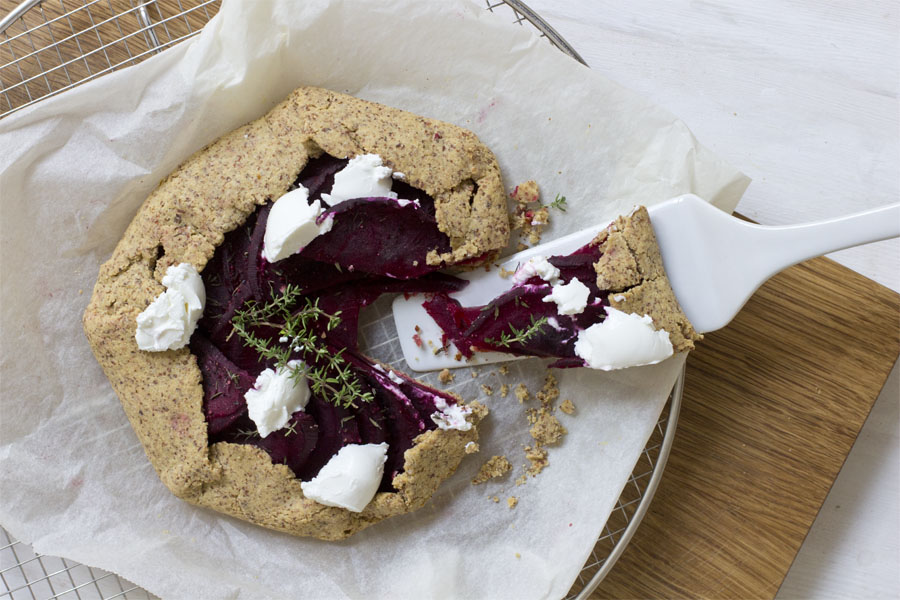 You can certainly make these savory beetroot galettes with plain flour as well.
Glutenfree savory beetroot galette
Ingredients
For the dough:

80 g almond flour
80 g butter
1 pinch of salt
1 egg
35 g corn starch

For the filling:

200 g cooked beetroot
2 Tbsp olive oil
2 garlic cloves
1 Tbsp thyme
salt, pepper
50 g goat cream cheese
Instructions
Mix the almond flour with the butter, salt, egg and corn starch in a bowl until well combined.
Let it rest in the fridge for 30 mins.
Preheat the oven to 150°C.
Cut the beetroot into half circles.
Chop the garlic and season it with a pinch of salt.
Roll the dough into a circle on a baking sheet to 2 mm thickness.
Sprinkle the olive oil on top and add the garlic.
Arrange the beetroot in a circle on the dough (leaving about 3 cms space to the edge) and season with salt and pepper.
Sprinkle the time on top and put it in the oven for 40 mins.
Serve with fresh goat cream cheese.
https://look-what-i-made.com/2016/09/20/glutenfree-savory-beetroot-galette/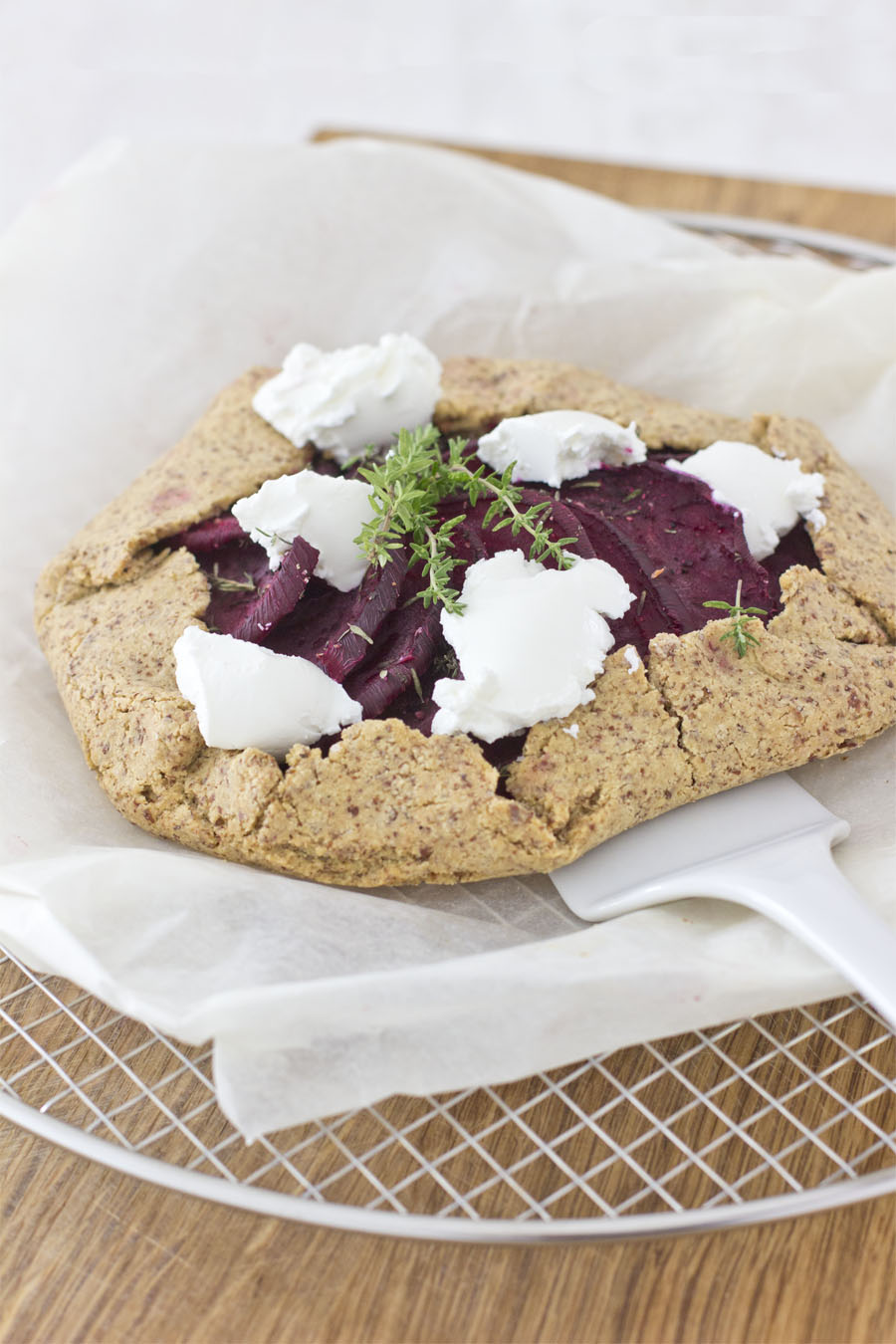 I actually made these when we were about to travel to the parents of my boyfriend and I brought it with me. It was a success and our car smelled like beetroot the whole drive. I was salivating for 3 hours! It was all worth it having a fork full of this treat.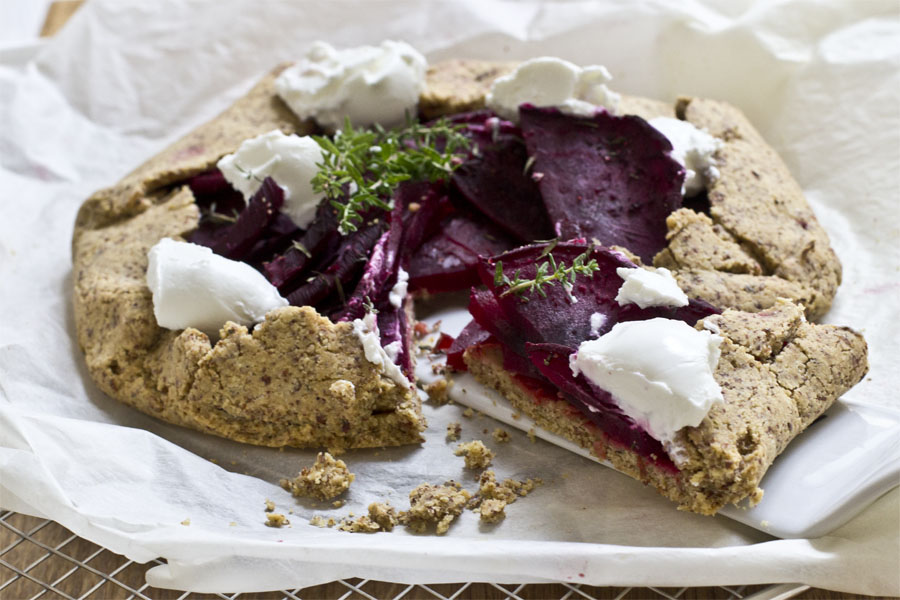 It's a little crumbly but the goat cream cheese gives some extra smooth texture to the crumbly dough.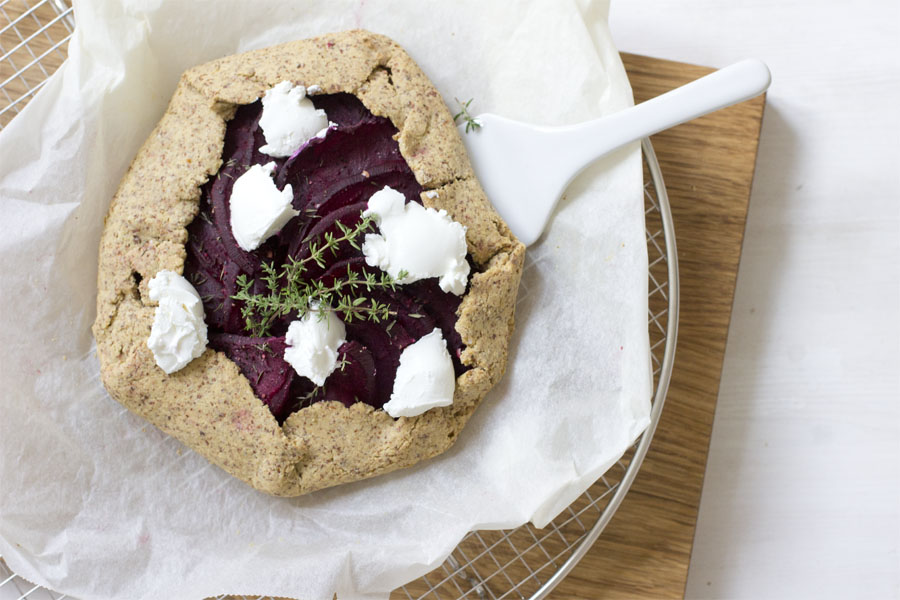 Have you ever tried galettes? And savory galettes? What's your experience?
Now. Carry on!