What's really hard about summer in Austria is that the weather is pretty unpredictable. The forecast would say sunny all day and it starts raining halfway through the day. Or it says rain all day and it's dry – only a little cloudy. I've never been one getting dictated by the weather but one has to be flexible. So I just brought the summer in with this table decoration for Qoolart.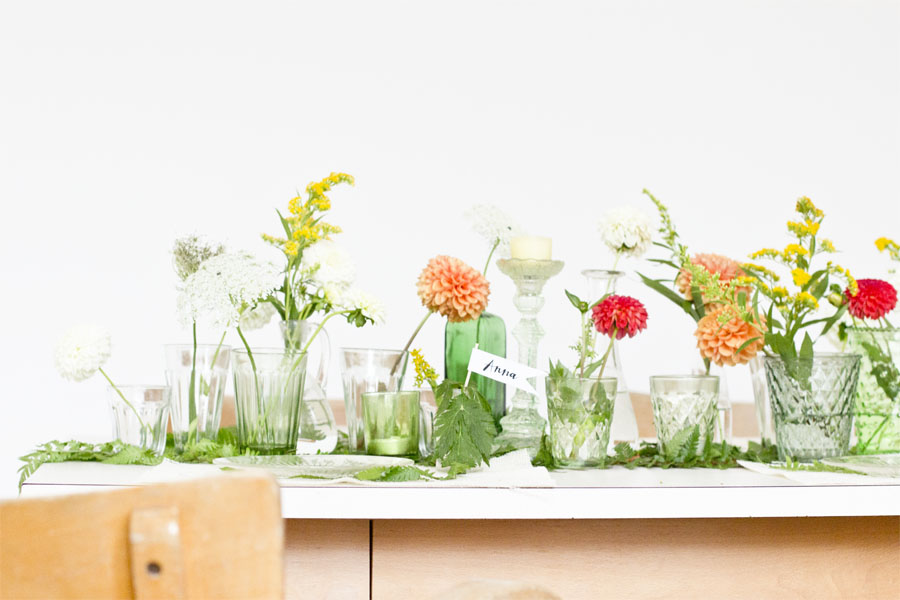 So I can invite friends over in advance – enjoy the apératif on the balcony and still have some summer feeling while serving dinner.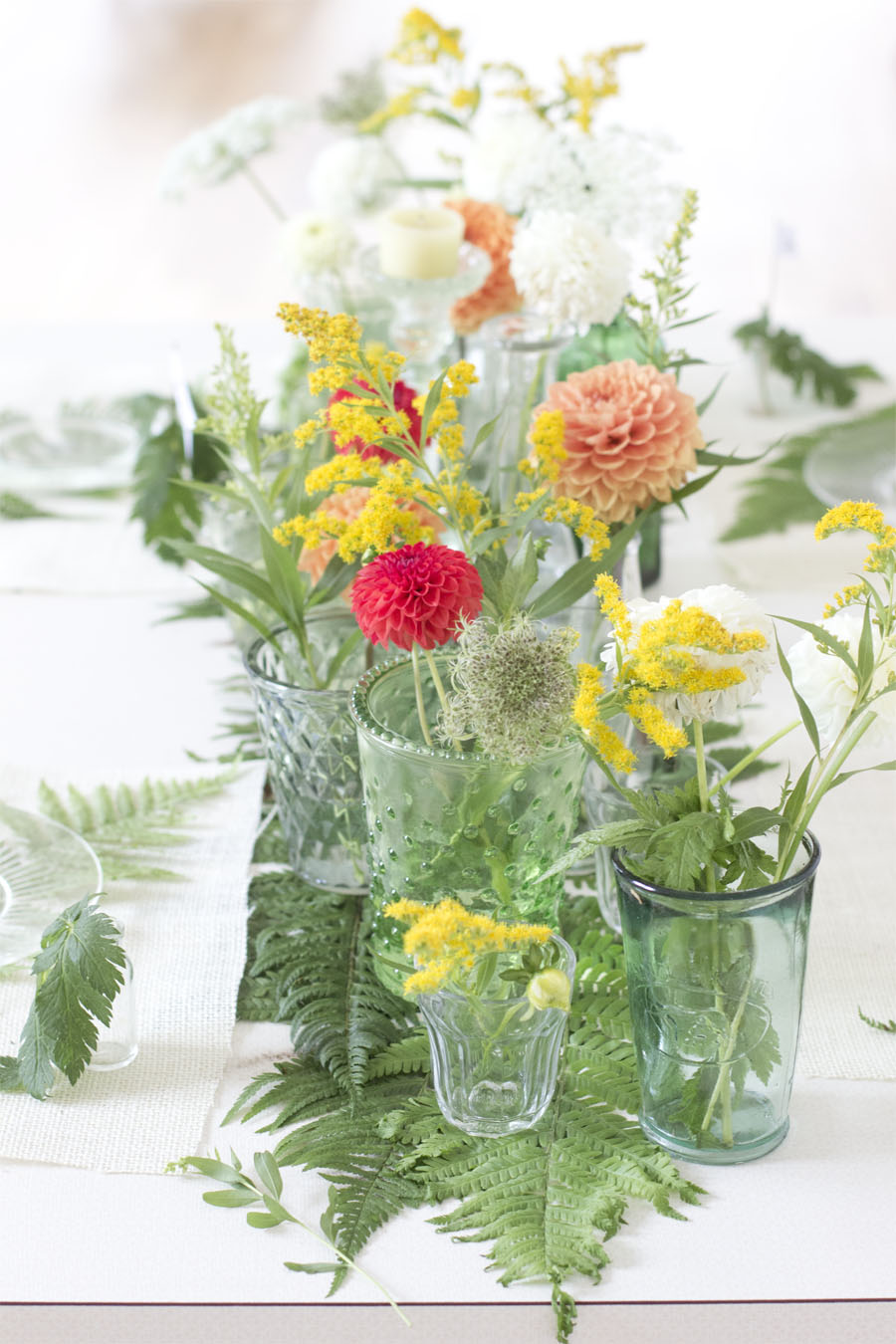 For this summer table decoration you only need many different glasses and bottles and a few flowers and leaves and you're already good to go!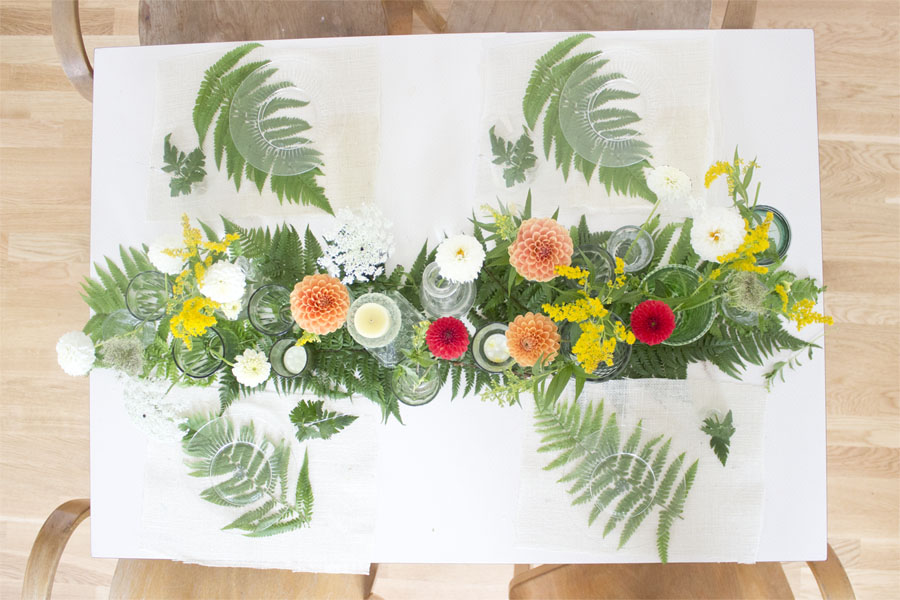 See more pictures of the styling over on Qoolart. There I show you how to make table cards that go perfectly with this look.
What styles of table decoration do you like during summer?
Now. Carry on!
*Sponsored post