I can't wait for strawberry season. If you read this blog for over a year, you might remember, that I go all crazy for strawberry recipes around here. So when I saw that you can buy already organic strawberries at the supermarket I had to have them. They were quite expensive and only a small tray but I wanted them so bad. Nothing can stop me!
So I had these strawberries at home and I ate a few fresh out of the box and surprise! They didn't taste as nice as I imagined in my head. Not bad, don't get me wrong but not sweet and juicy as I like them. So I thought I'm gonna make them sweet and juice and made this fresh strawberry juice. Ha! If I want something, nothing can stop me!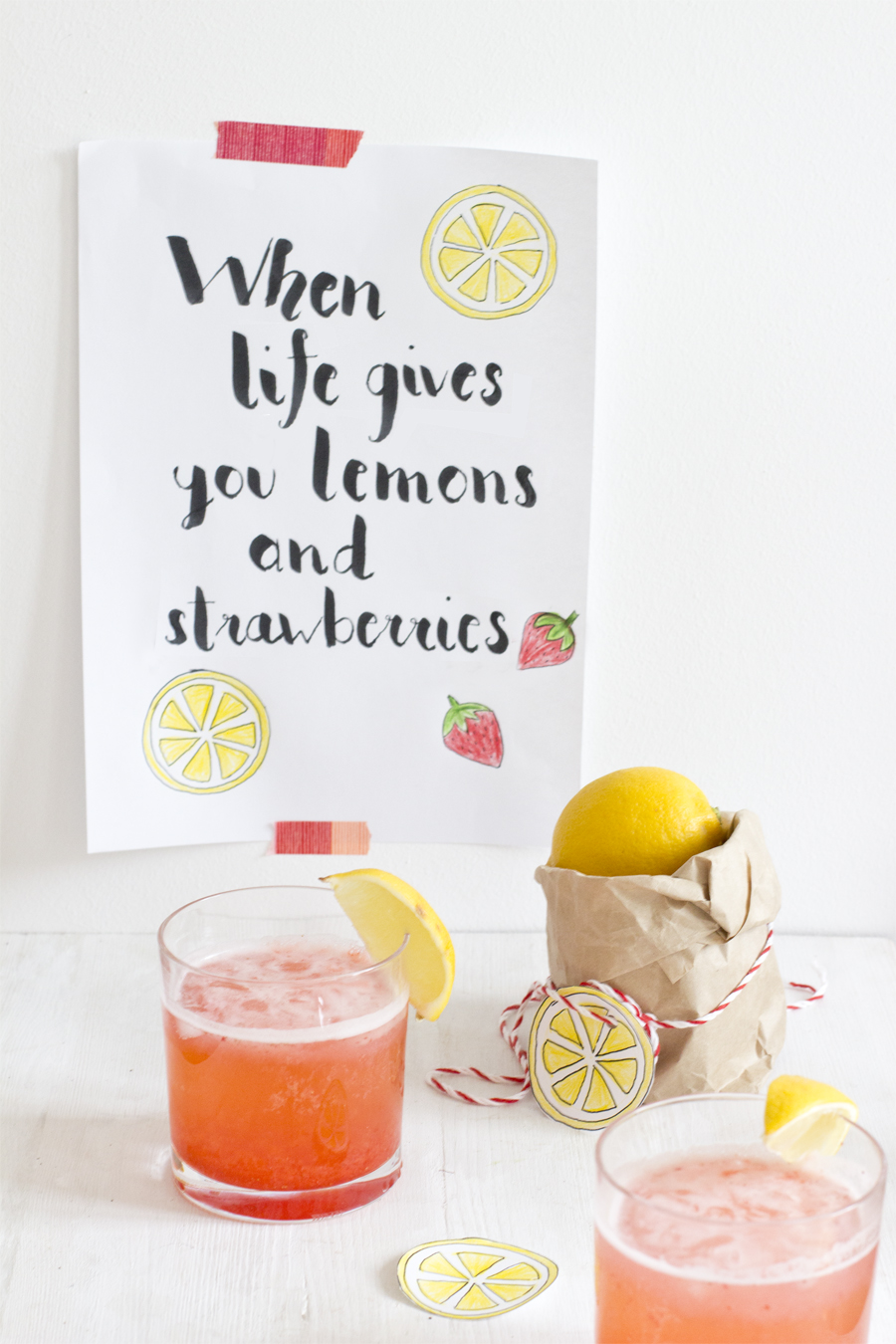 All you need for 2 drinks of strawberry juice:
50 ml water
50 g sugar
50 g strawberries
juice of half a lemon
Put the water with the sugar in a pot and bring to the boil. Put it aside and let it cool down completely. Take the strawberries and blend them in the mixer with the sugar syrup and lemon juice. Divide the juice between 2 glasses and add water and ice.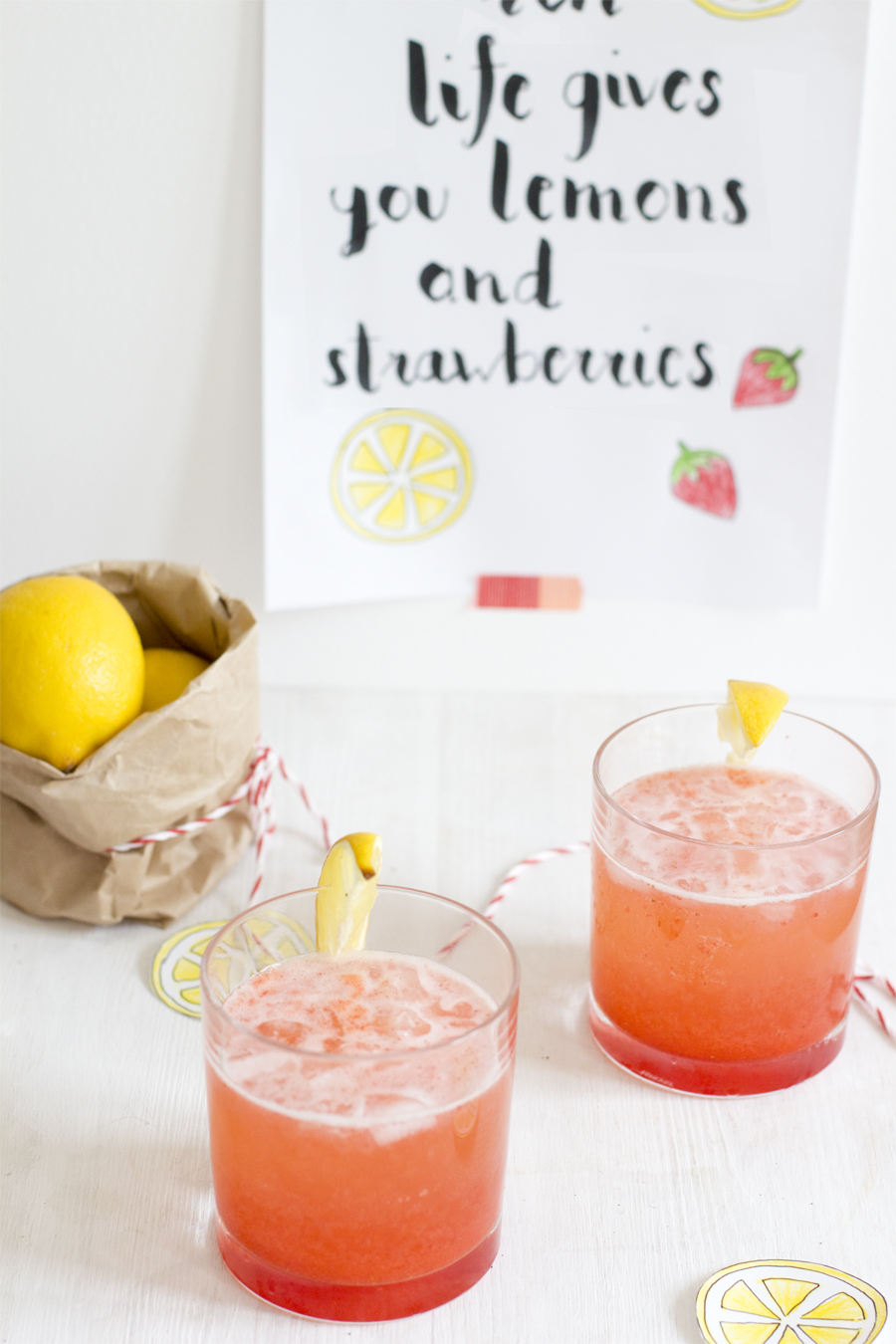 Now I'm only waiting for the weather to go with this. It started to heavily rain when I prepared the juice while it was all sunny the whole day. It's frustrating. What's a balcony for when you can't sit outside?!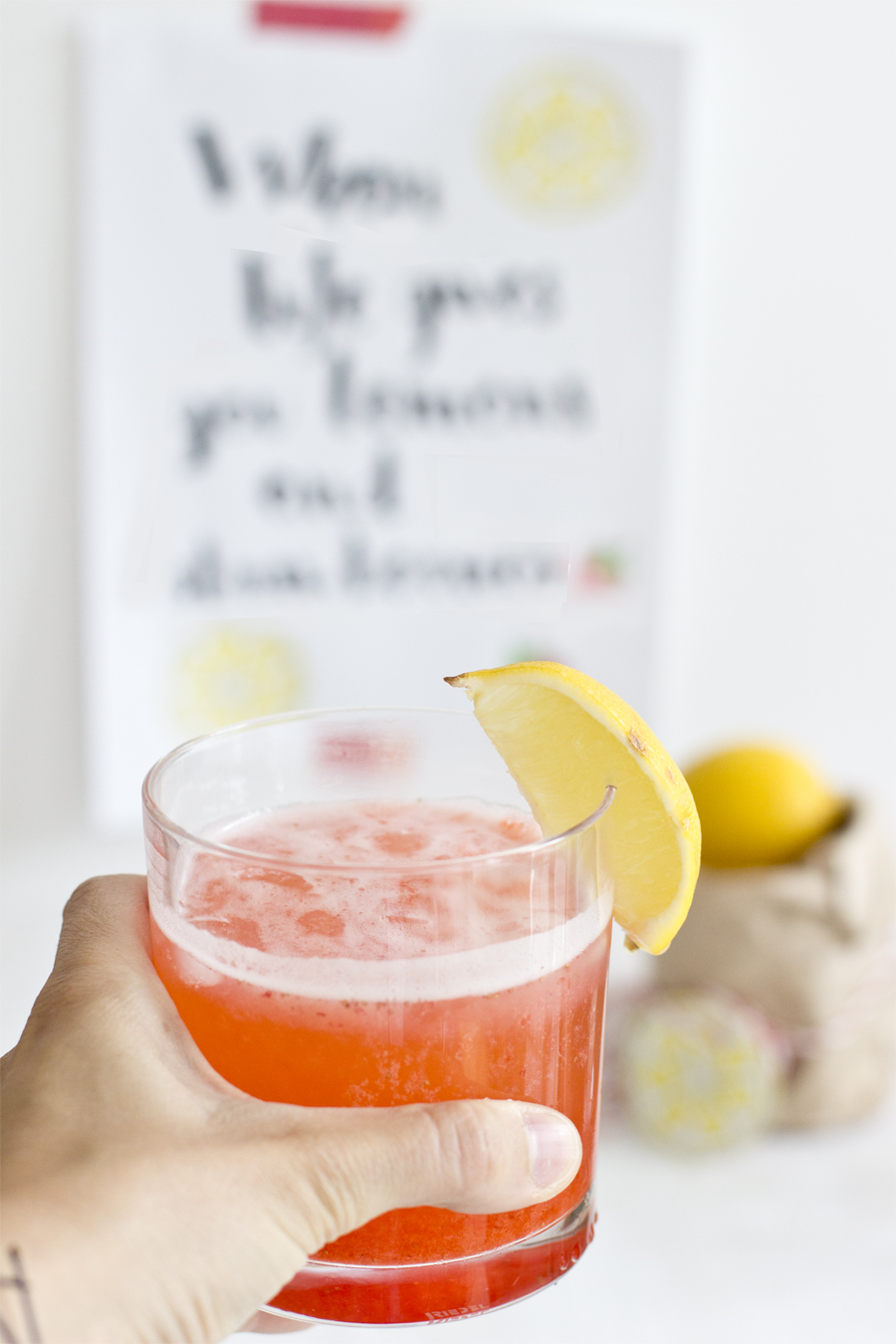 But I don't let myself get dictated by the weather. I just sit here in my T-shirt and slurp this strawberry juice like it's the summer day I'm wishing for.
Are you ready for strawberry season yet? What's your favorite way to eat them?
Now. Carry on!