I have a confession to make: I didn't make these egg name place cards today. Not even yesterday. Not even in the previous month – but almost a year ago! Well, you can't predict when inspiration strikes. Normally I've thought so much about a specific holiday right at the time when the holiday is over that I have my best ideas! This is actually a funny story:
So I was sitting on my couch about 2 weeks after Easter 2015 and suddenly I had this epiphany with a clear picture in my mind of these Easter egg place cards. Because it was late afternoon, I had to rush to create and photograph all steps and the result in daylight. Deadlines always make me the most productive, so I did it! It's a good thing they are done in literally 10 minutes!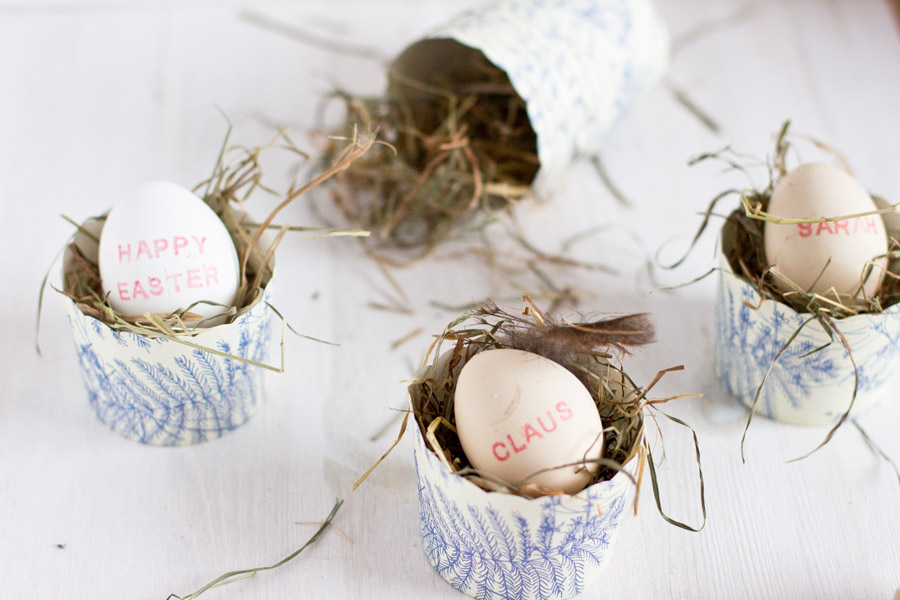 Since then the pictures sat on my hard drive and I would stumble upon them on occasion and smile because it does look so cute.
It's a good thing that I'm all prepared for Easter now, right? It's not weird that I made these almost a year in advance?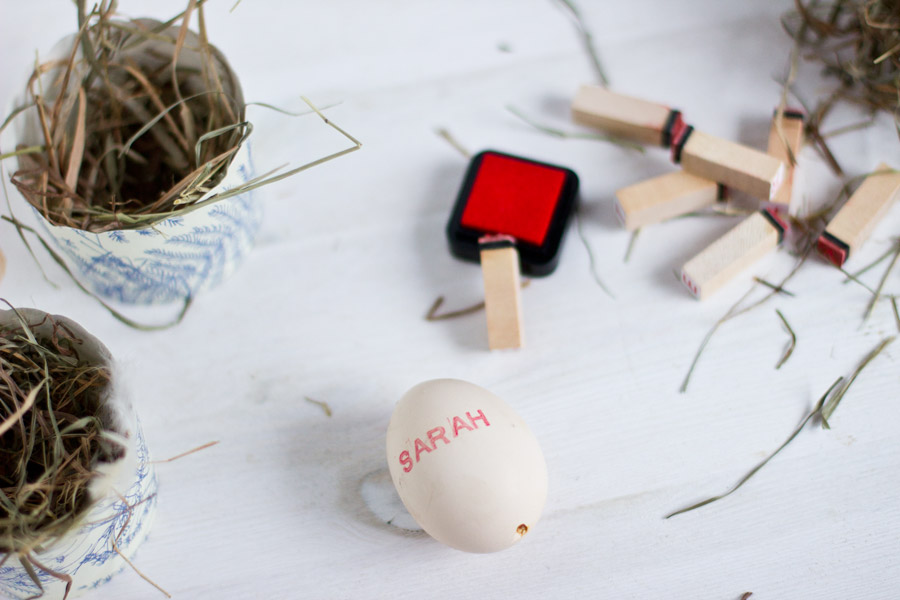 All you need is:
– blown-out eggs
– letter stamps
– red stamp cushion
– cupcake forms
– hay
Print the names on the eggs with the letter stamps. Add a little hay (and maybe some feathers) to the cupcake forms. Place the eggs on top and voilá!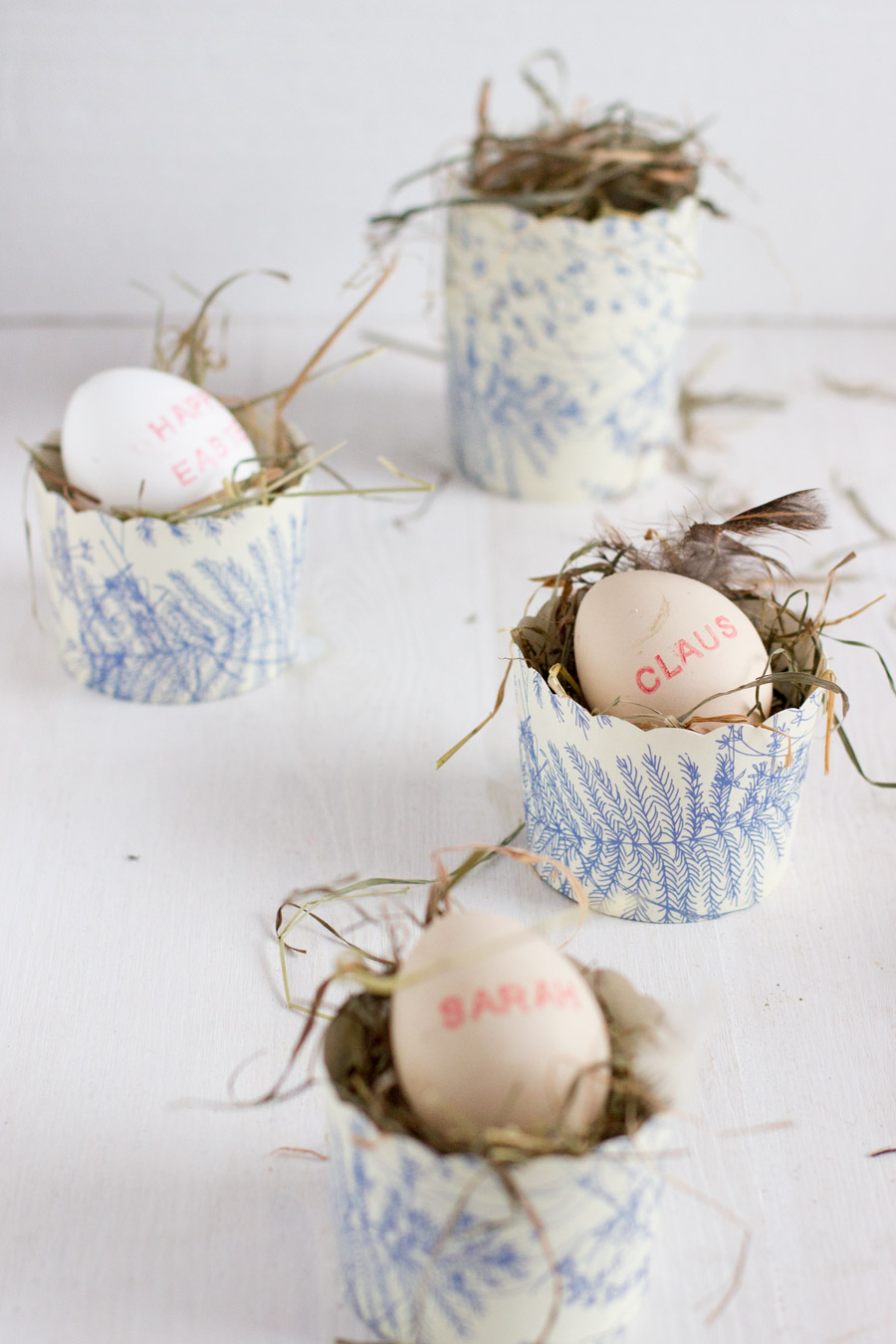 If you wonder why I have blown out eggs at home, weeks after Easter: I blow out the eggs I get from my parents every time I need the whole thing for cooking or baking. Their hens lay the prettiest eggs and as you can see, you never know when you need them!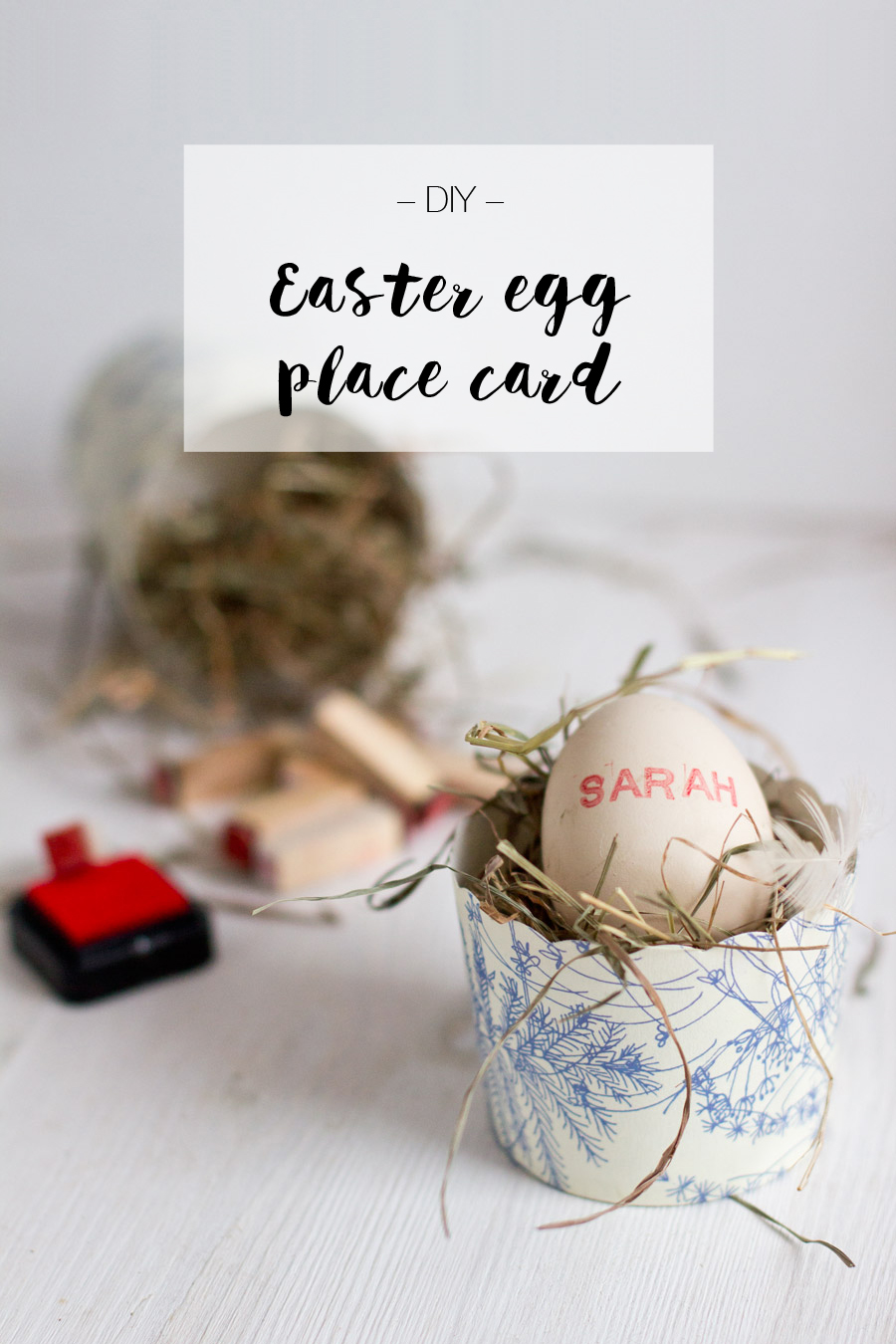 So my Easter table is half-way set. Now that's what I call planning and preparation!
Now. Carry on!