*Sponsored Post*
The coffee meringue with blood oranges might just be my new favorite flavor combinations: have you ever tried orange and coffee together? Me neither but I thought it made compliment each other and oh my, that's what it did!
I got inspired by the aromatic profile of the illy coffee of the month, the Monoarabica from Brazil, with its bitterness, some hints of caramel and toast and its sweetness. All this flavors are part of this dessert I created and assembled into a heart they make the perfect dessert or even breakfast treat for Valentine's Day.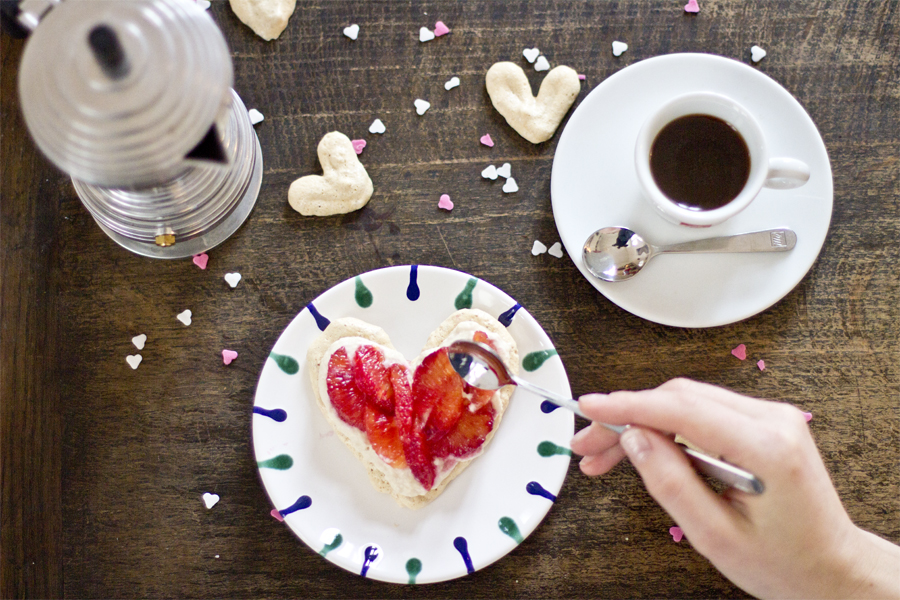 All you need is:
10 g dark coffee
100 g sugar
2 egg whites
3 drops of white wine vinegar
100 g cream (you can also make the cream with coffee like here)
1 tsp of sugar
4 blood oranges
First we need to make coffee sugar. This is something I invented because of course I didn't wanna use the pre-made powdered coffee. But this is a good skill to have and I'm already thinking about new recipes to add this.
Preheat the oven to 100 degrees. Put the sugar into a bowl and add the coffee. Stir well. Put the coffee sugar on a baking tray and spread well. Shove the tray into the oven and turn it off. Let it dry for about 3 hours or until completely dry and almost cool.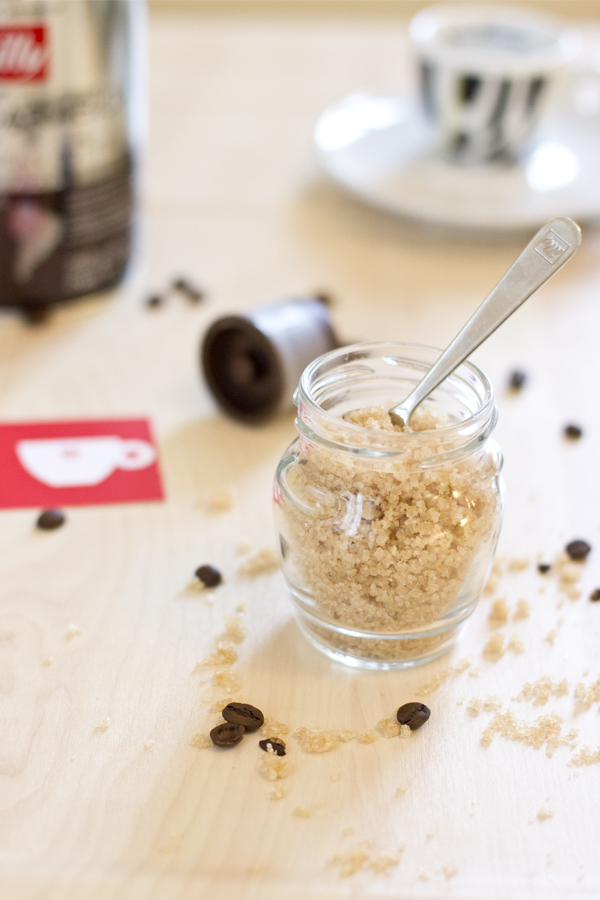 Now mix it in a blender until you have a fine powder.
Preheat the oven to 125 °C. Line a baking sheet with baking paper. Whisk the egg whites with the white wine in a bowl and one it forms stiff peaks, add the sugar and stir well. Put it into a pastry bag and form hearts onto the baking tray.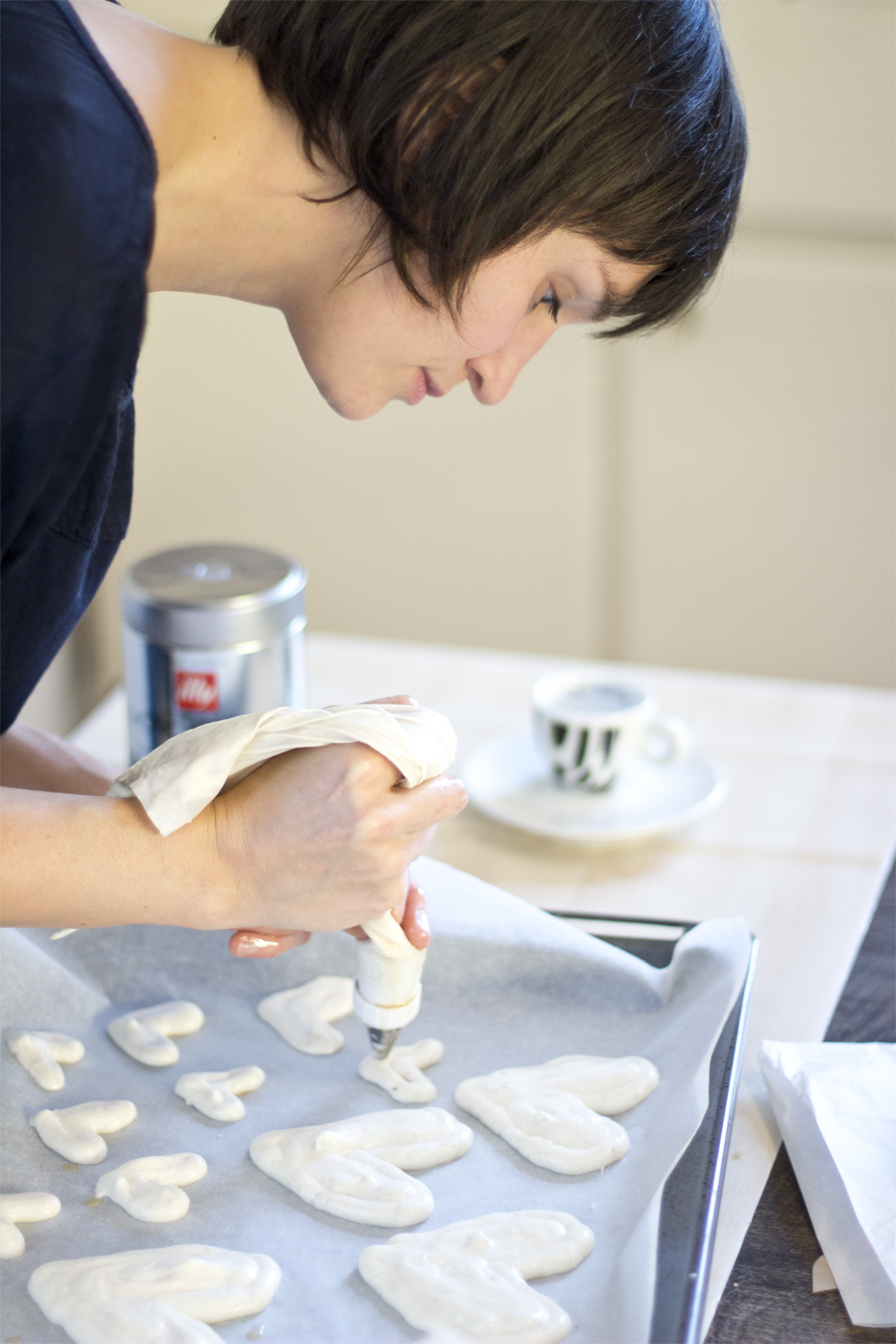 Lower oven temperature to 100°C. Bake it in the lower part of the oven for about 60-80 minutes (or until meringue no longer sticks to the paper).  Turn off the oven and leave the meringues in there for an extra 20 minutes. Take them out and let them cool completely on a wire rack.
Meanwhile peel the blood oranges with a knife and cut little wedges. Beat the cream with the sugar. Spoon it on top of the meringue hearts and add the blood orange on top. Serve right away!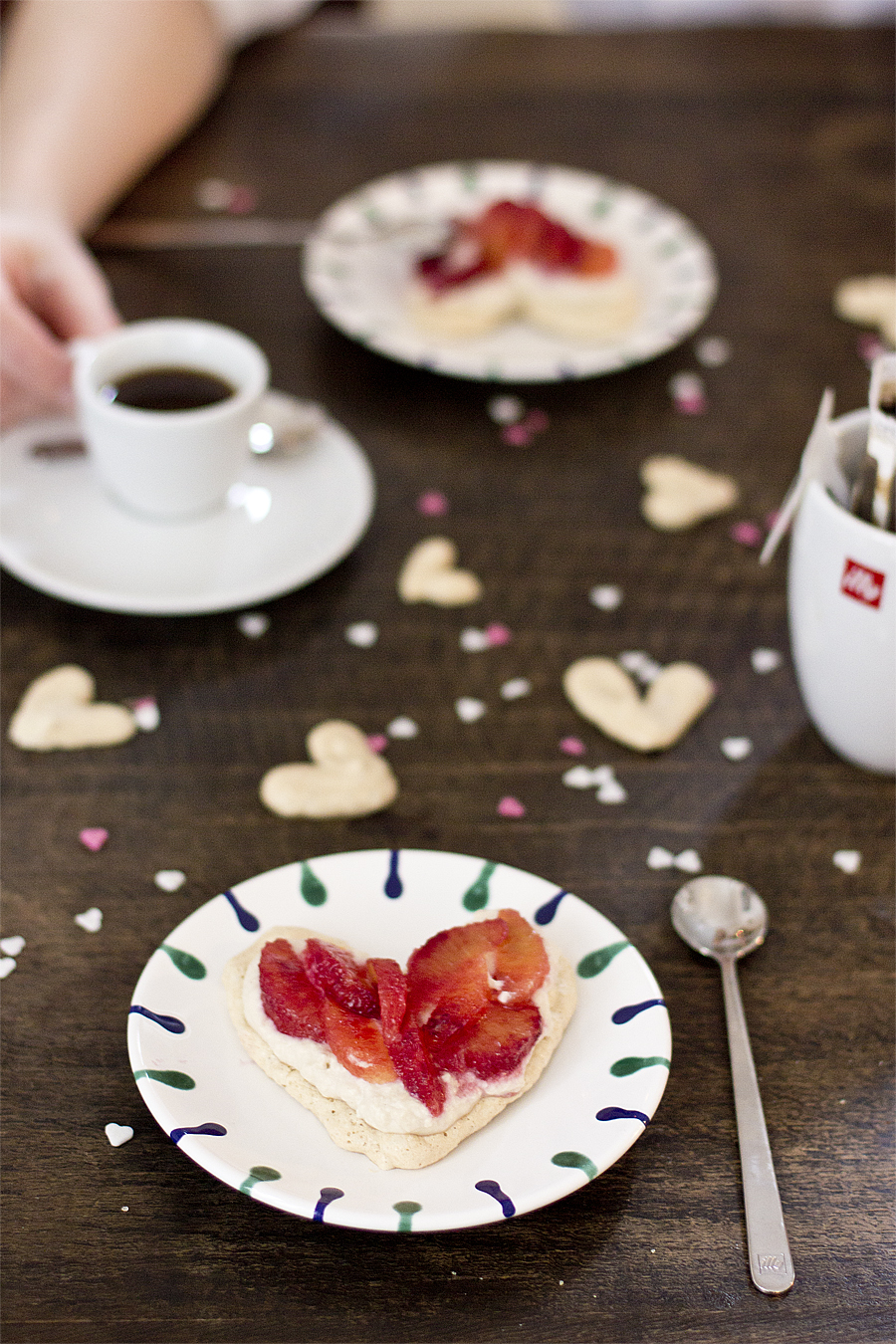 Doesn't that look heavenly?! It's the perfect balance of sweetness and bitterness. The blood orange adds (besides the really good looks) that freshness that makes you feel like you could eat many more of these.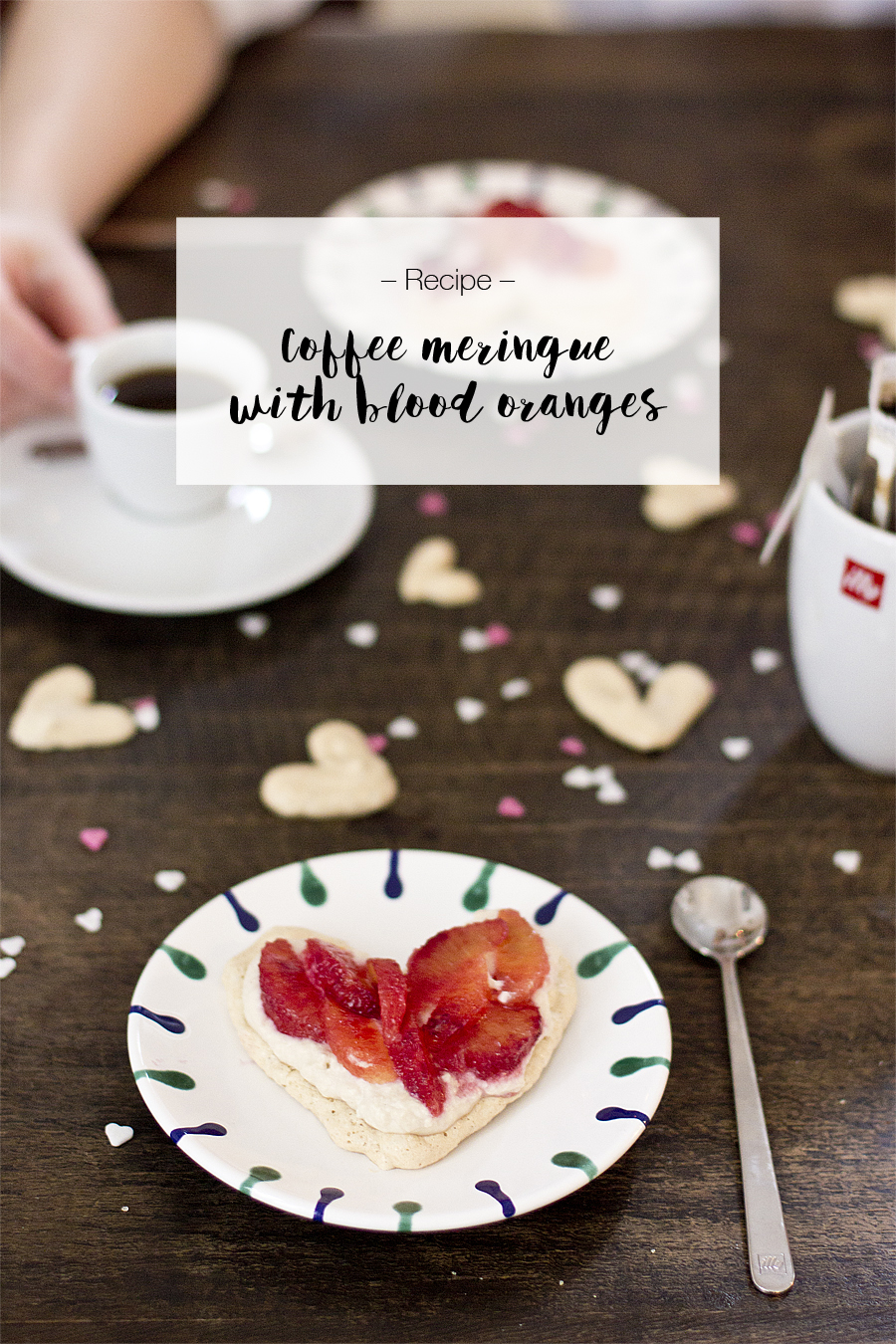 This is the second post in a row with illy coffee that I created. Stay tuned for tomorrow (Valentine's Day!) when I surprise you with another one that compliments your dinner menu. What are you saying? It's not a surprise if I tell you that I surprise you? Well, you don't know yet, what it is, right? So it is a surprise! It's a recipe with a surprise inside. Oh no, I'm already giving away everything. Don't ask any more questions. Be patient!
Now. Carry on!