*Sponsored Post*
When illy asked me if I want to create recipes for Valentine's Day with their coffee of the month, I was more than eager! Can you imagine: making sweets with coffee is like one of my favorite thing to do in the whole wide world. So I didn't hesitate to take on the challenge. And a challenge it was. Not because I didn't come up with recipes right away but I couldn't decide which one not to make! So I guess, there will be more recipes with coffee as a main ingredient during the year.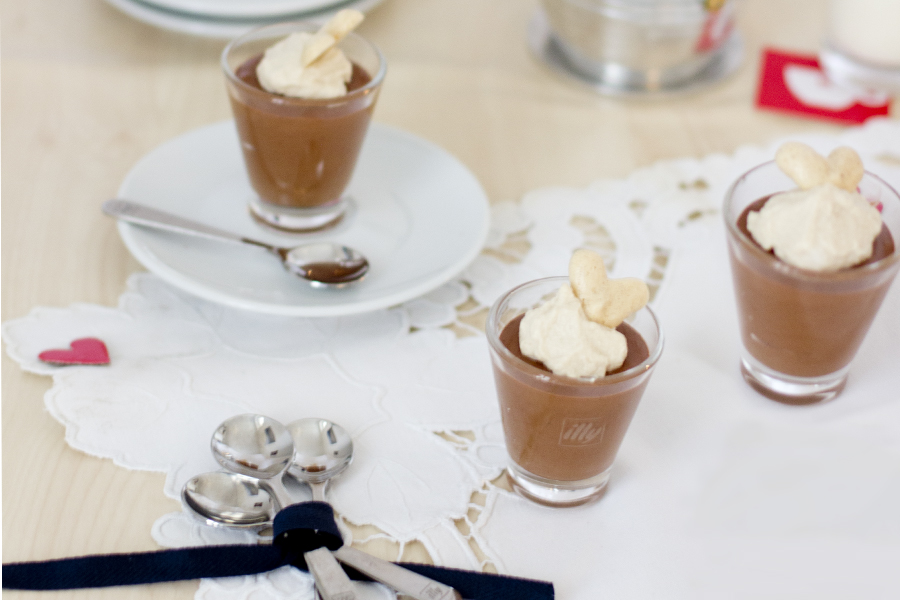 They gave me their coffee of the month: an illy Monoarabica from Brazil. I looked at the aromatic profile which showed me that it has a full body with bold chocolate flavors and bitterness with hints of caramel. I thought I play with these flavors and make one of them the hero of every dish that I'm going to create. So this Espresso chocolate mousse is the first of three recipes I created. Guess which flavor is the highlight?!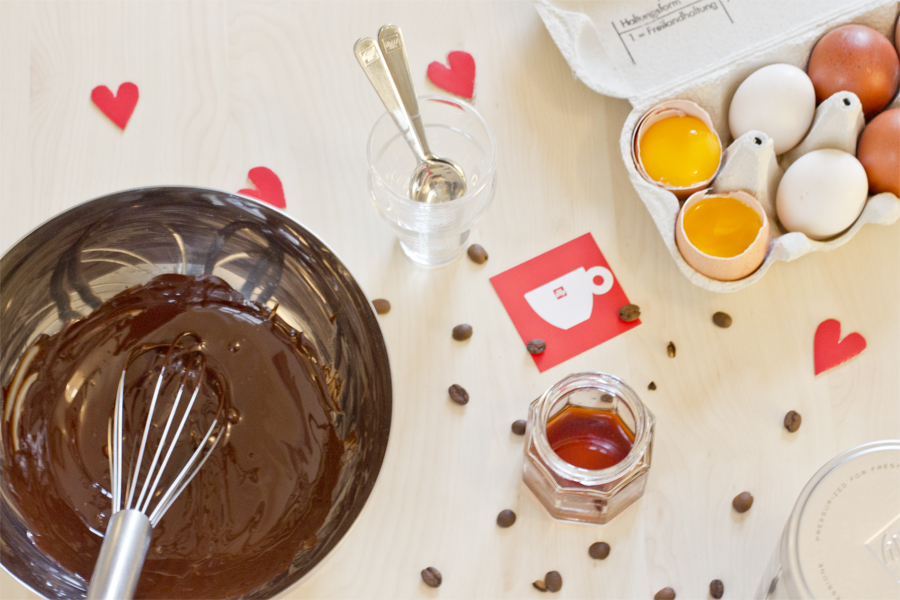 All you need is:
10 g coffee beans
400 g cream
100 g of dark chocolate
2 egg yolks
40 g sugar
2 gelatin sheets (about 3 grams)
First of all we need to crush the coffee beans. I used a plastic bag, filled it with the beans and took a hammer. It was noisy but very effective. If you have a coffee mill that's not turned on ultra-fine results that's fine though. We just need to rough them up a little.
Heat the cream in a pan and add the coffee beans. Bring to the boil and stir well. Sieve it through a fine sieve (or a cloth) into a bowl and put it in the fridge over night (or in the freezer for 2 hours). It should be completely cold but not frozen.
When the cream has the right temperature, melt the chocolate over a water bath. Once it's molten, take it off the heat and put aside. Put the gelatin sheets into cold water to soften them. Take the egg yolks and put them into a metal bowl and whisk well over the water bath. The color should change to a mellow yellow and it should rise a little. Add the sugar and the gelatin and whisk well.
Take the cream and beat 300 g until stiff. Mix the egg yolks, chocolate and 1/3 of the cream gently. Once it's all combined, fold in the rest of the coffee cream.
Fill into glasses and put in the fridge for about 2 hours.
Once you serve it, beat the rest of the cream with just a teaspoon of sugar and put it on top. Voilá!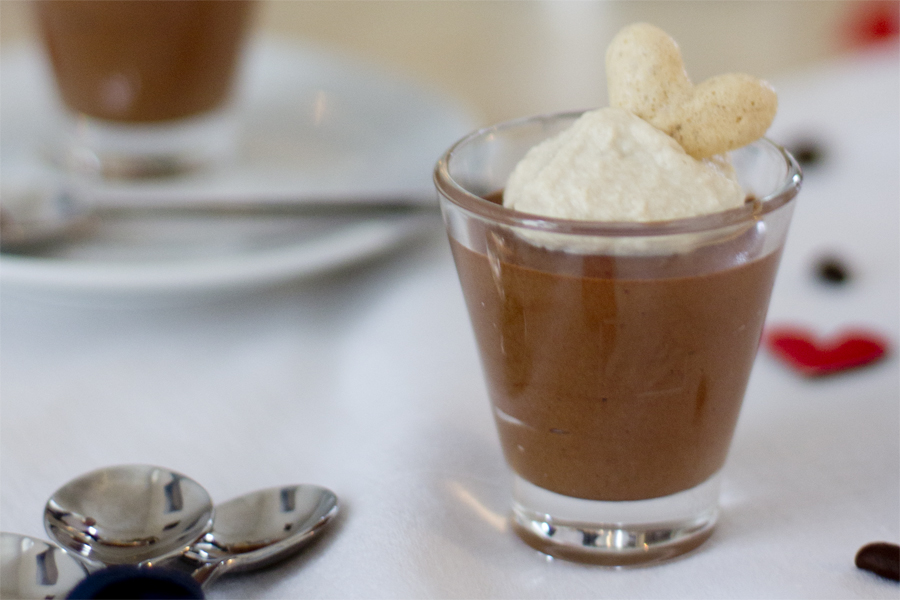 I made this recipe twice – first to try if it's working and then again in the setting of taking these photographs. The first time the parents of my boyfriend came over and I surprised them with this treat. Oh my, were they happy! I have to admit: this turned out even better than I thought. Aren't those the best recipes?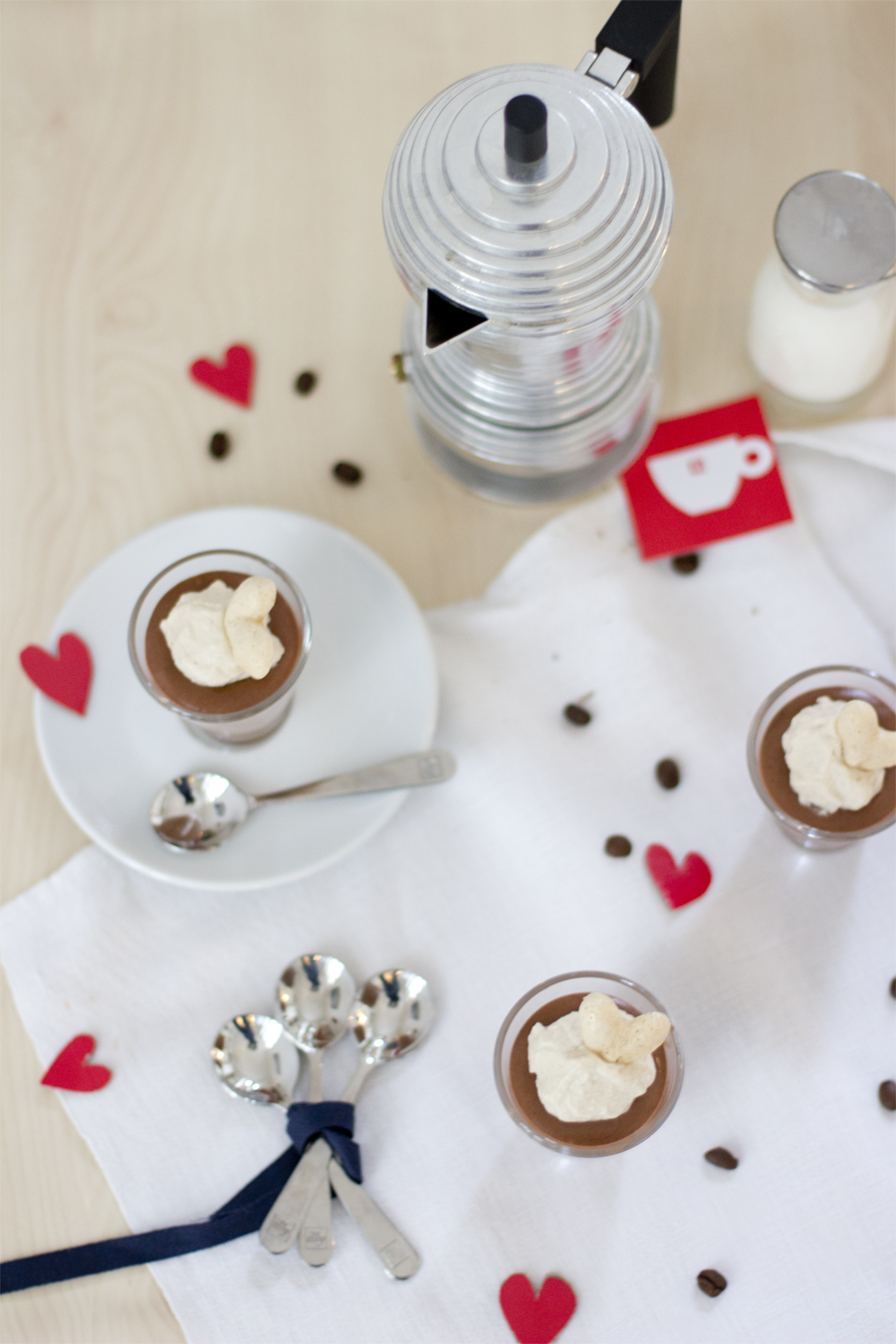 Stay tuned for tomorrow as I will publish my favorite creation: a coffee pavlova with blood orange. Isn't your mouth salivating yet? Wait until you see the pictures!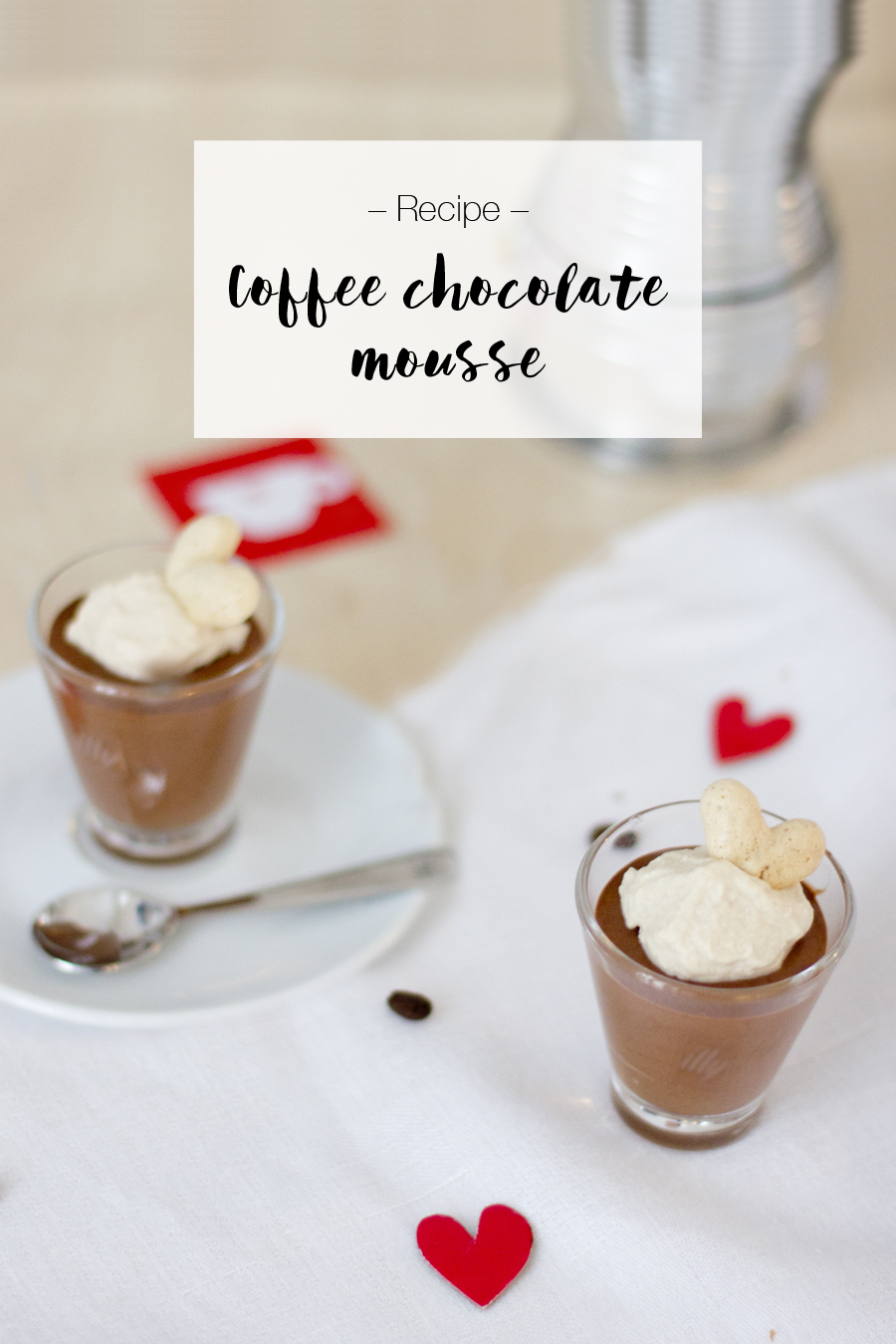 Now. Carry on!