Only a few days left until I'm actually close to the blue mountains. Naturally it's reflecting in most recent DIY. Naturally. That's how I cope with excitement, I guess. Australia, I'm coming!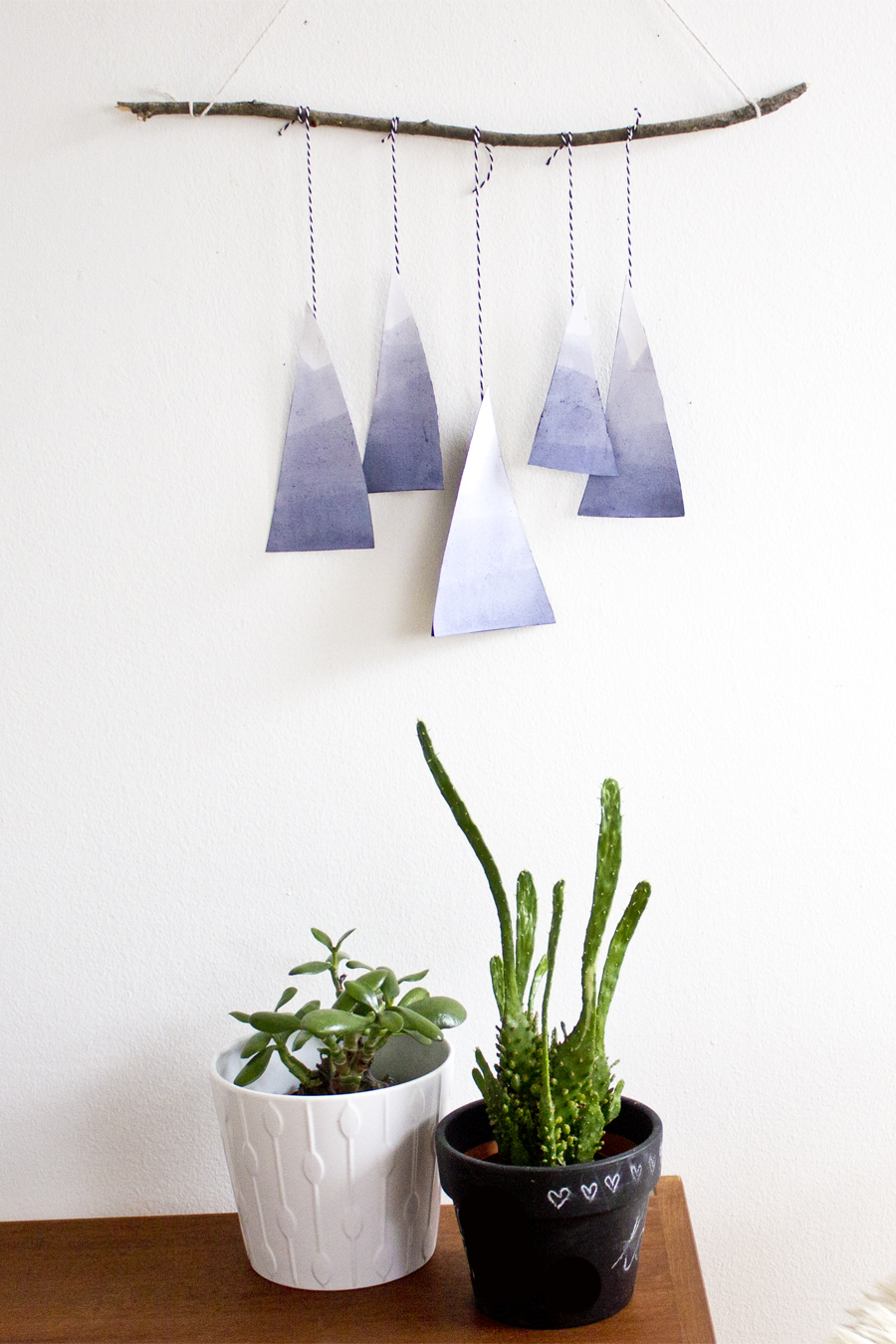 So I made this blue mountain dip dyed paper mobile to get me in the mood for all the adventures ahead. As if I weren't excited enough…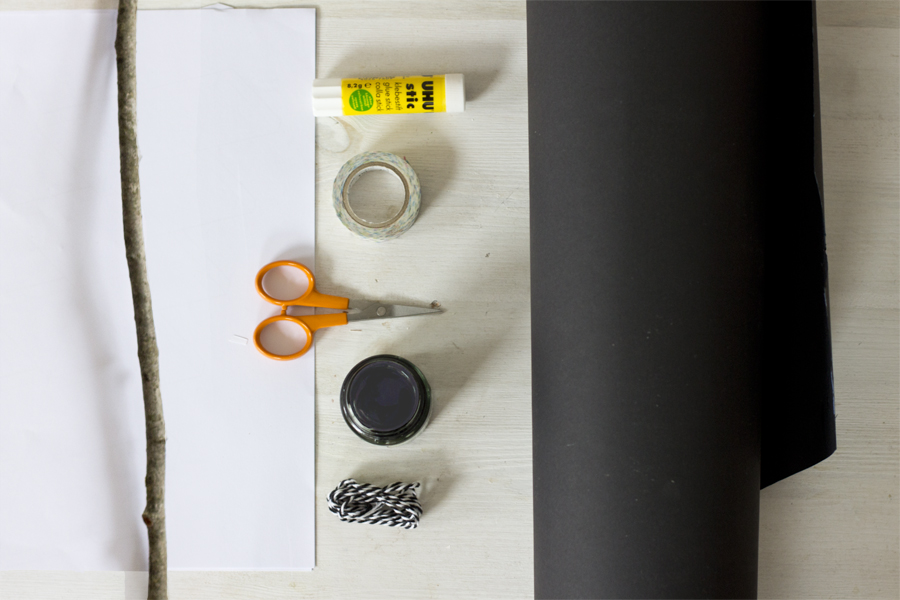 All you need is:
– white paper
– blue acrylic paint
– water in a metallic bowl
– black paper
– string
– a branch
– washi tape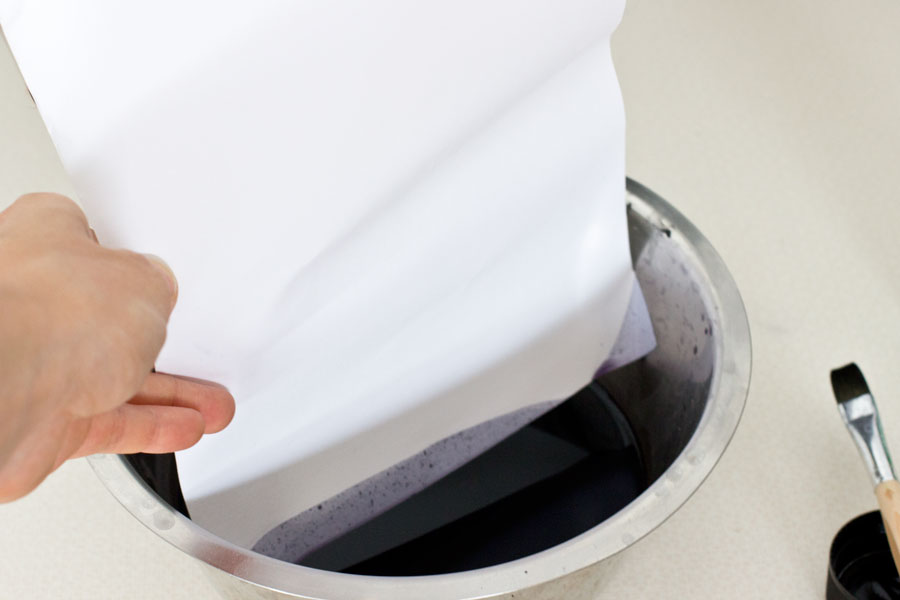 Put a little of the acrylic paint into the water bowl and stir well. Cut triangles out of the white paper and dip them into the colored water. Do this several times to create these optical layers.
Let them dry completely.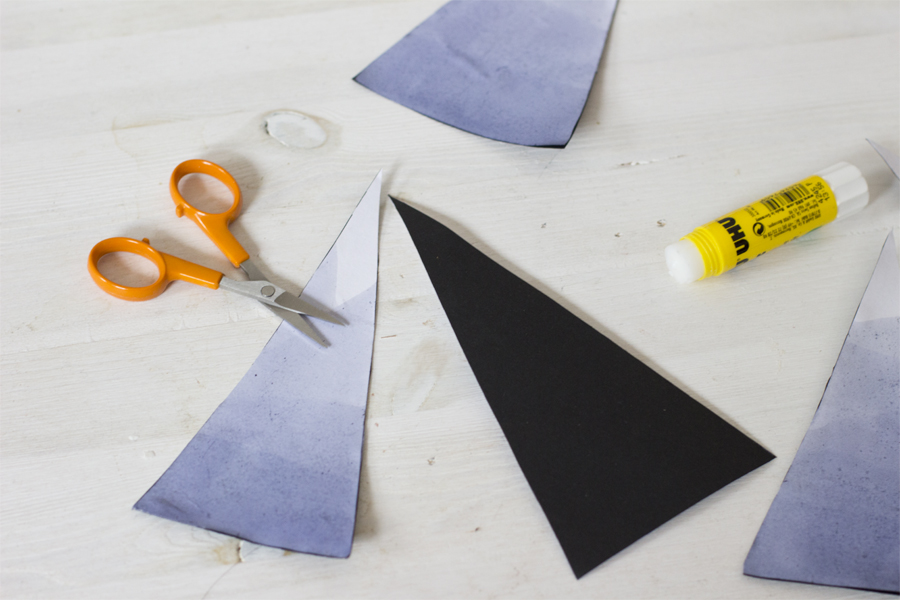 Stick them on the black piece of paper and cut them out. That makes them more stable and perfect for hanging.
Now attach the string to the back of the blue mountains with the washi tape.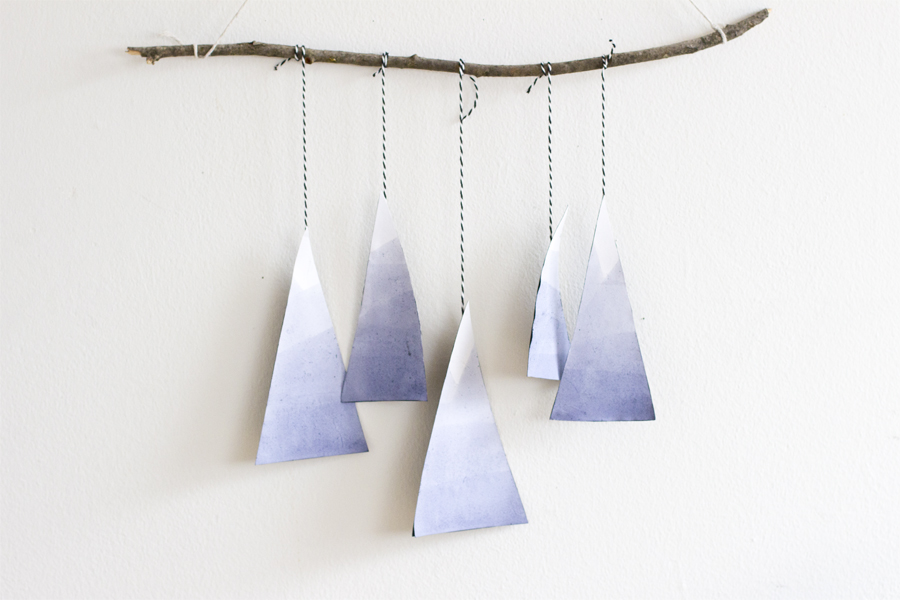 Tie the other end of the string to the branch. Add one more string to hang it on the wall and voilá! You're done!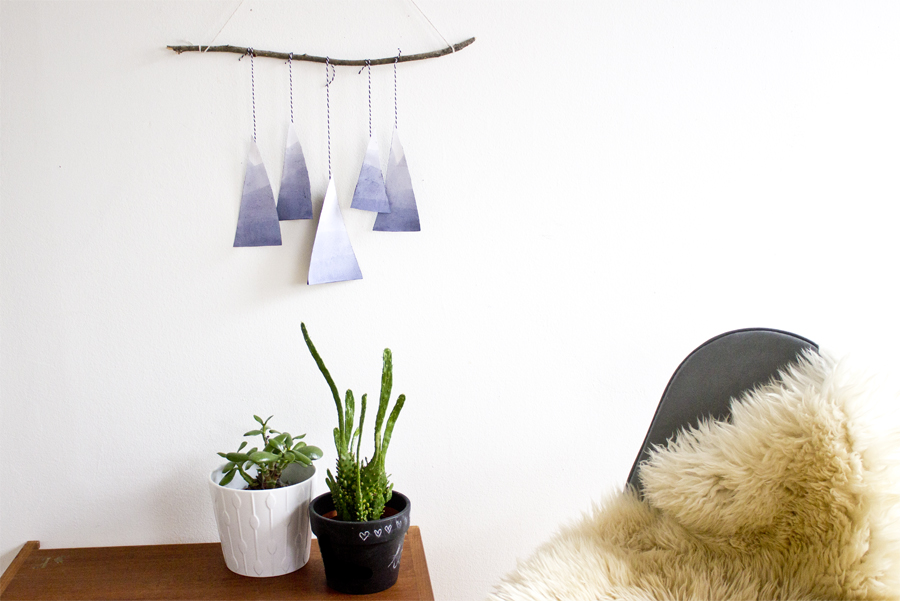 Doesn't it look cute hanging on the wall? I'm totally smitten with the layered look.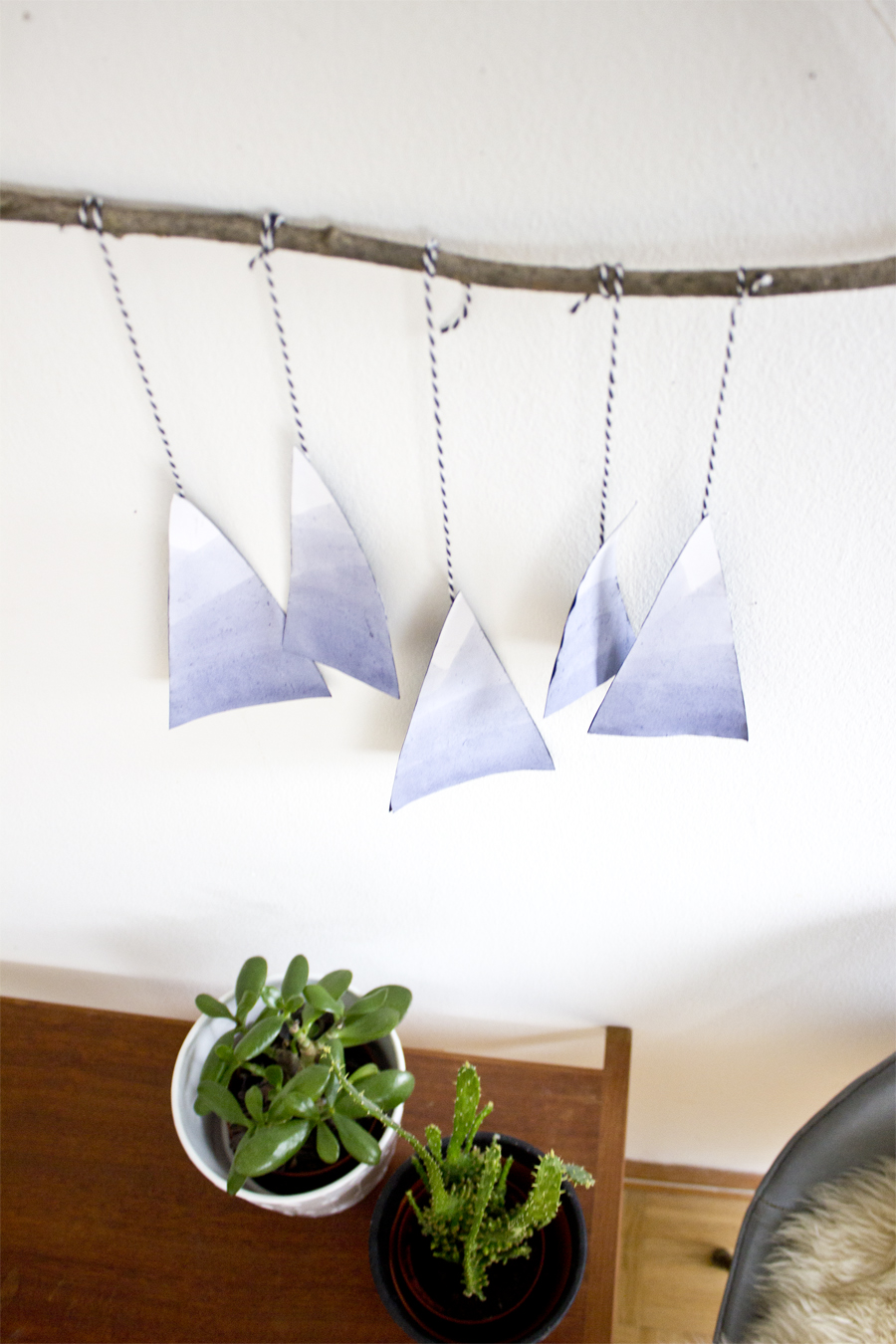 Now. Carry on!