A few month ago my mum gave me some (store bought) cookies that are supposed to enhance the mood. They were called Good-nerve-cookies. I'm not sure if they did what they're supposed to but they tasted pretty, pretty nice. However I totally forgot about those until recently when I was flicking through a cookies cook book and found a recipe for Good Mood Cookies. Reminding me of the ones I got from my mum I researched a little online and found out: the same ingredients.
Of course I had to make them! And damn are these good mood cookies delicious!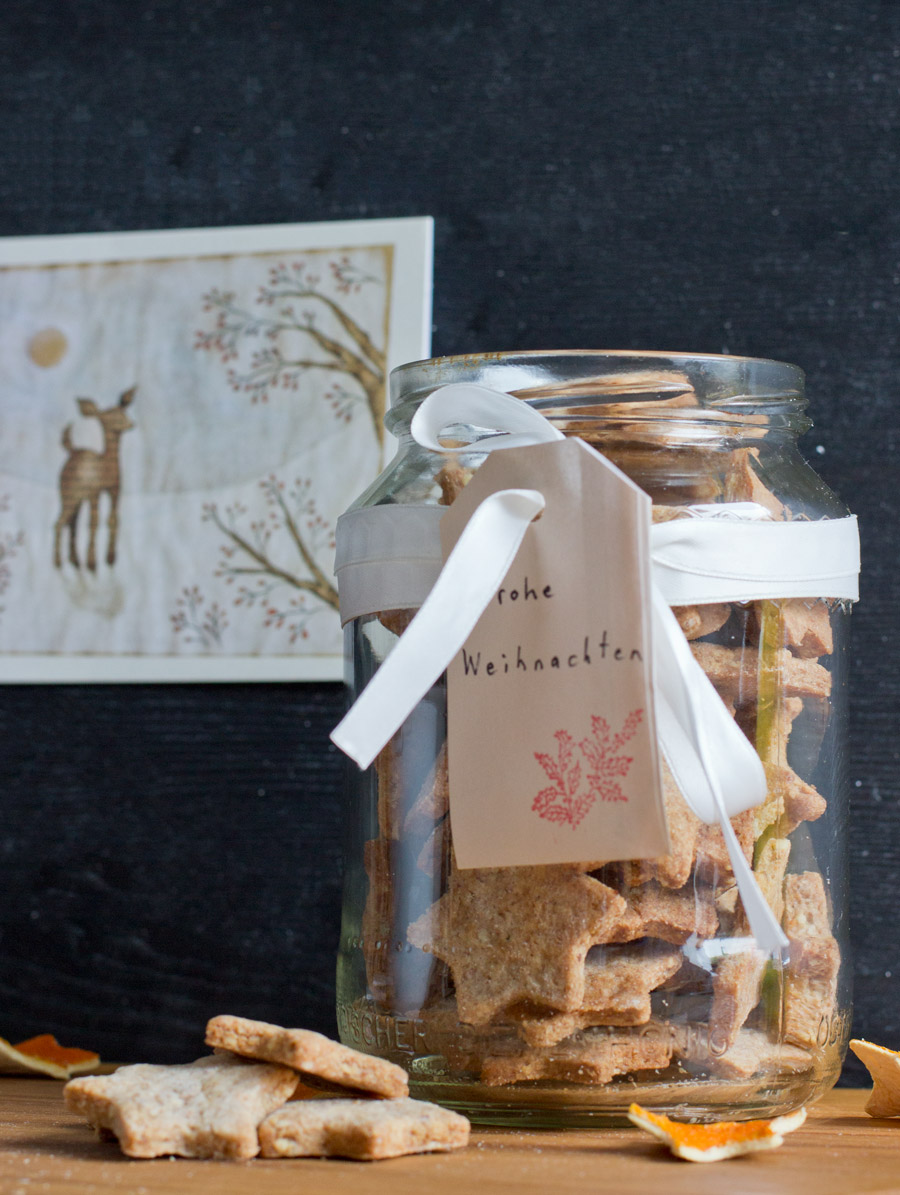 All you need is:
– 2 g nutmeg powder
– 6 g cinnamon
– 2 g cloves powder
– 250 g wholegrain spelt flour
– 100 g grated almonds
– 1 tsp baking powder
– 100 g sugar
– 125 g butter (at room temperature) or a vegan version
Preheat the oven to 175 ° C. Beat the butter with the sugar until it's a pale yellow and soft mixture. Add all dry ingredients and knead well. Put the dough into the fridge for 1 hour. Roll out the dough to the thickness of 3 mm and cut out cookies. I used a star cookie cutter but you can use any shape you want. Put on a baking tray lined with baking paper and bake for 8 to 12 mins. Since the dough is quite dark already watch out for not burning the cookies.
Let them rest in a jar or tin with a lid to soften them over several days. Enjoy!
You can easily replace through some plant butter and you have a delicious vegan recipe.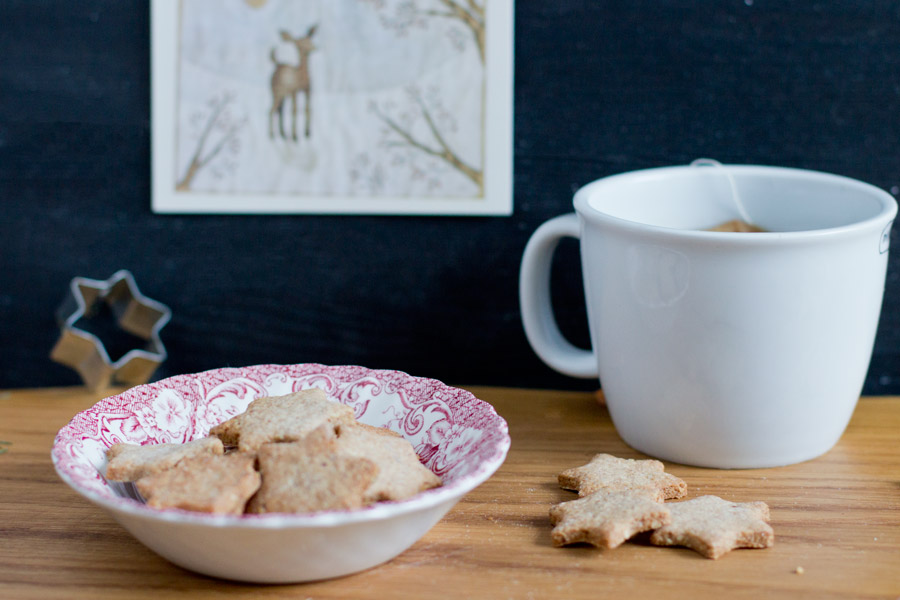 Apparently cinnamon and nutmeg enhance the mood while spelt and cloves boost metabolism. However I'm still not sure if the taste of these cookies make me so happy or the ingredients. Either way: enough reason to make them.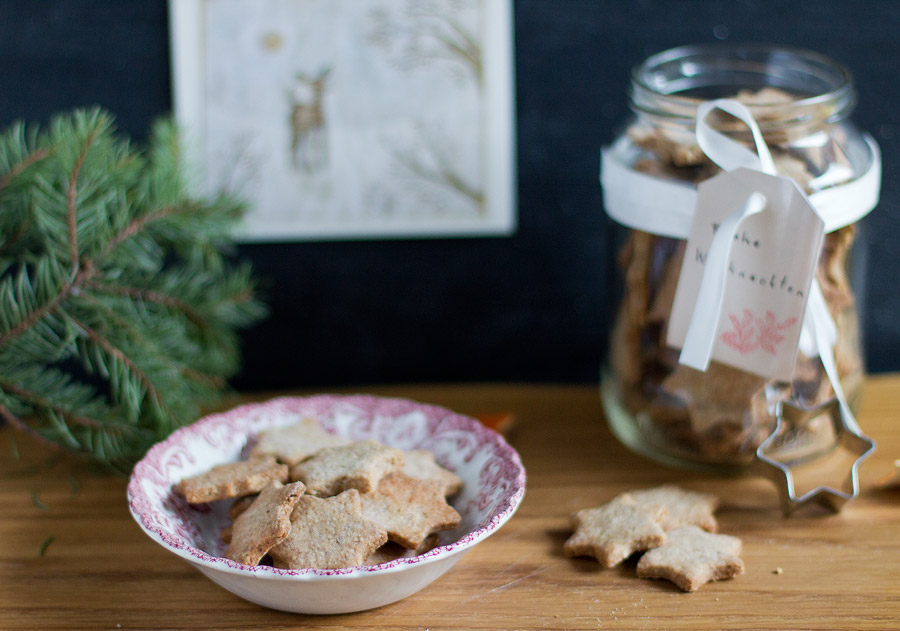 What cookie recipe have you already made?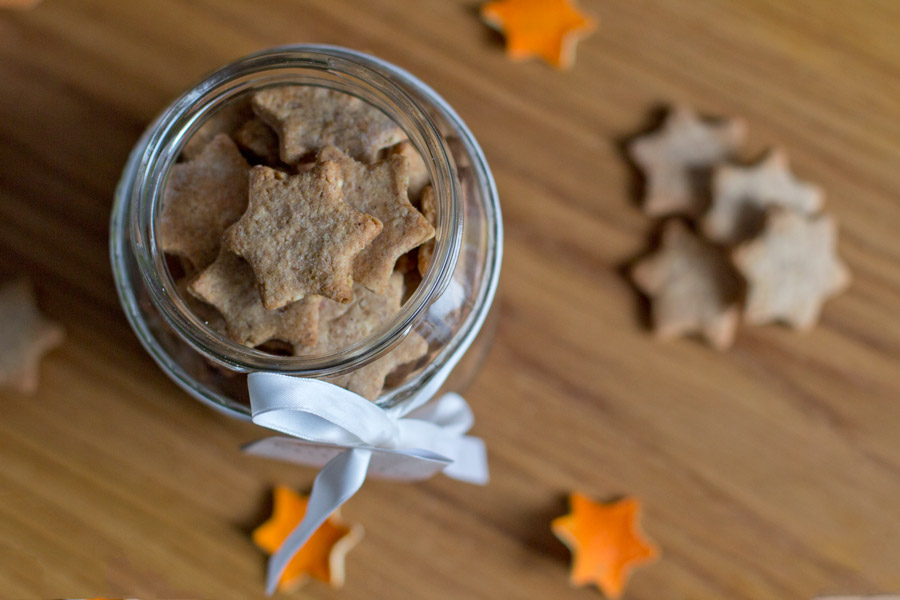 Now. Carry on!