I'm just quickly checking in to let you know: I made it again into a magazine. Or rather: a project of mine made it into a magazine. Which is just as great. (Well, almost.) This time I LOOK WHAT I MADE … got featured in the british upcycling magazine Reloved.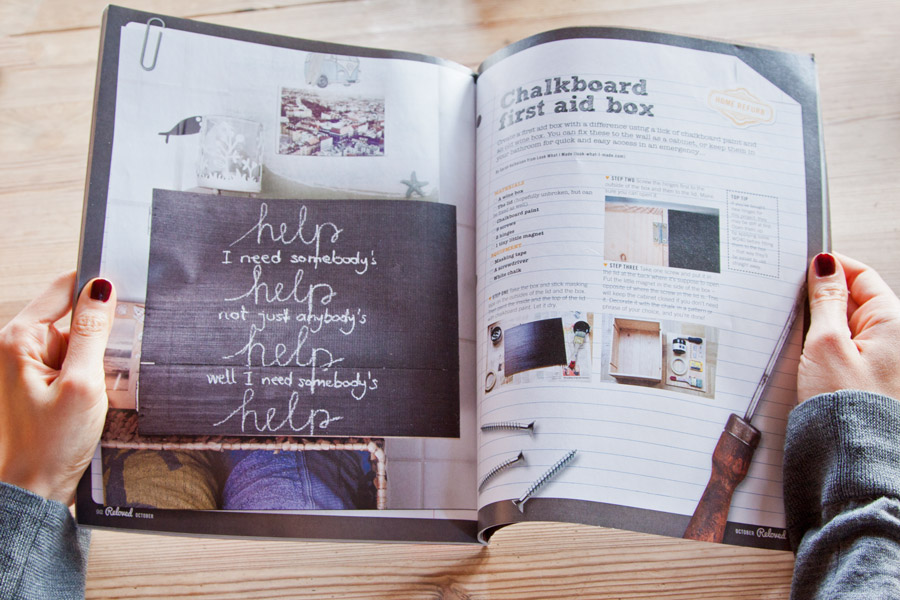 Can you believe it? They did a feature of my first aid kit made out of an old wine box. This is the third print magazine feature this year. It's still funny to see myself in print. It's weird but it kind of makes it more real because you can touch it and more people were involved and you can't just switch it off. Is it weird to think that as a blogger? Probably.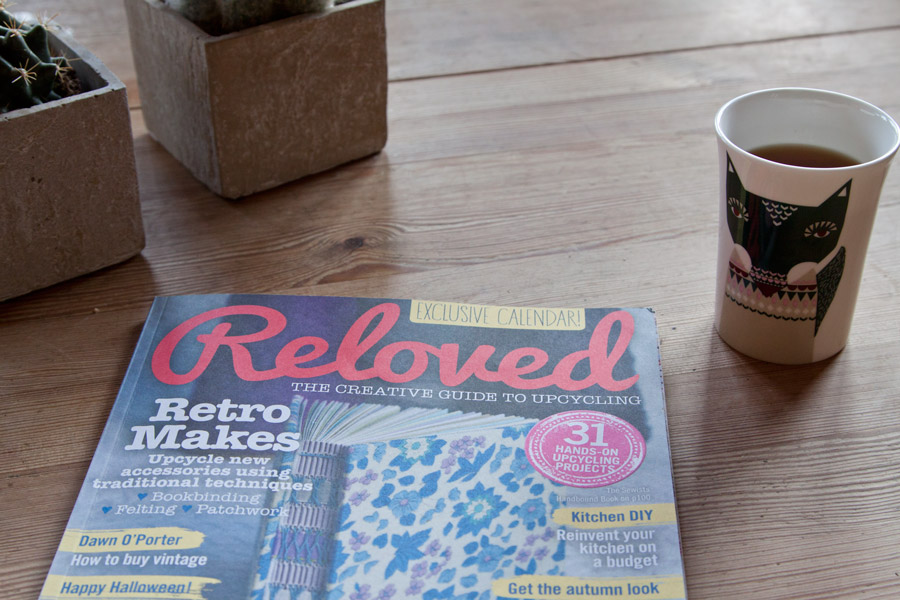 However since I'm a stylist now, I might get used to it. Or not. I probably will still jump with joy and make a little happy dance that is so embarrassing that I'm glad I'm home alone when the post man comes.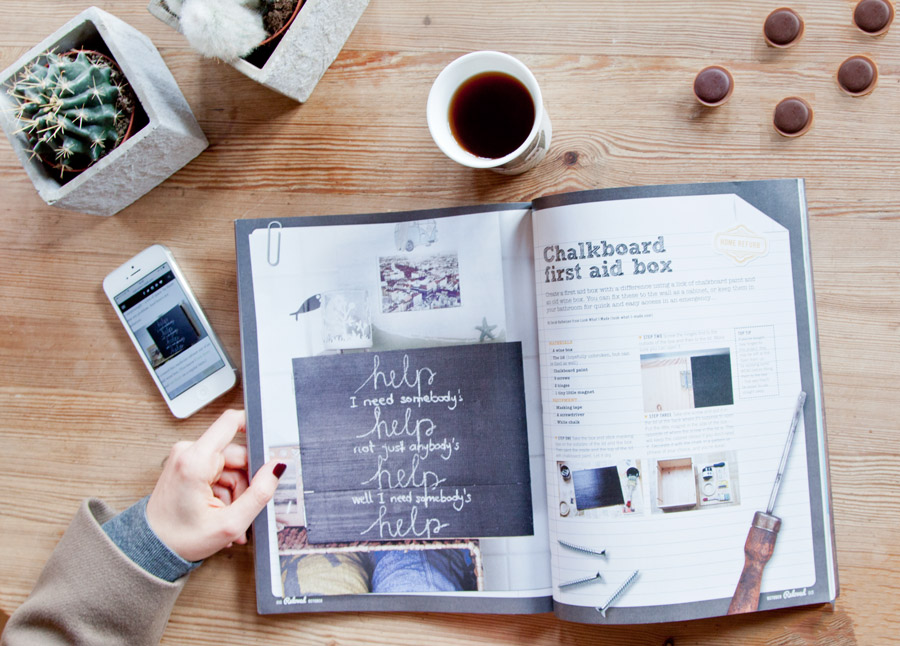 Now. Carry on!