One of the symbols of South Tyrol is the apple. In Austria – when you do buy apples – they sometimes have a sticker with the origin of South Tyrol on them which is a high quality sign. And I really like apples. I once had a phase when I ate 2 kg of apples a week. So it's no wonder that I chose a dish with apples to represent the culinary part II of my summer holiday.
But because the best apple strudel is my grandma's recipe. I share this here.
All you need is:
– strudel dough (or puff pastry)
– 5 big apples
– juice of half a lemon
– 40 g sugar
– 50 g bread crumbs
– 10 g butter
– 1 egg
– dusting sugar
Preheat the oven to 175 ° C. Melt the butter in a pan and add the bread crumbs. Stir well for 3 mins and put aside. Put the dough on a baking tray lined with baking paper. Spread the bread crumbs on a third of the dough (make sure to leave at least 3 cms to the sides!) Grate the apples in a bowl and add the sugar and lemon juice. Stir well and press the liquid back in the bowl when adding the apples on the bread crumbs. Whisk the egg and brush all sides of the dough. Now fold the dough in until it has the form of a strudel. Brush the whole top with the egg and bake it in the oven for 30 mins. Sieve with dusting sugar and serve warm (with Vanilla ice cream it's the best!).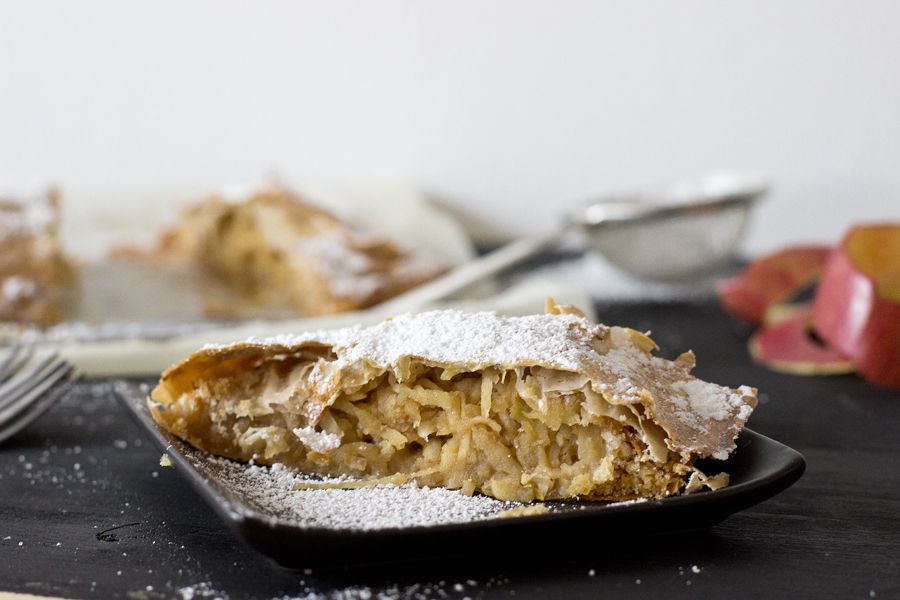 South Tyrol is really famous for it's apple strudel and I read in one of the museums that tourists were so keen of it that they had it shipped from South Tyrol to their home places all over Italy.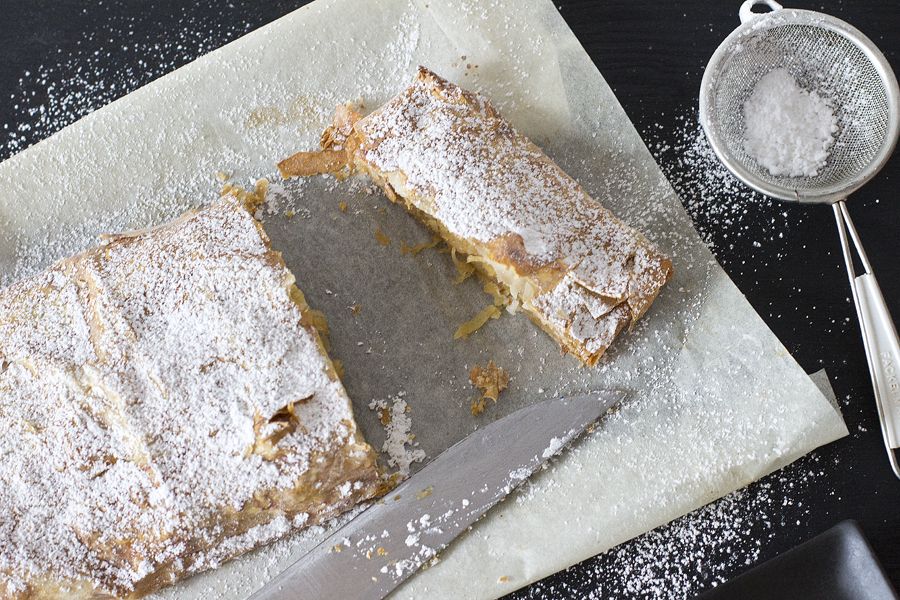 My grandma's apple strudel is best either warm with beaten cream or vanilla ice-cream or cold on a sunny and warm afternoon. For all occasion if you will. My grandma used to serve it in a pool of vanilla sauce which was basically vanilla pudding with just double the milk. Mmmh. Now let's eat some strudel and laugh at my failed attemps to hunt rubber animals in a South Tyrolian forest.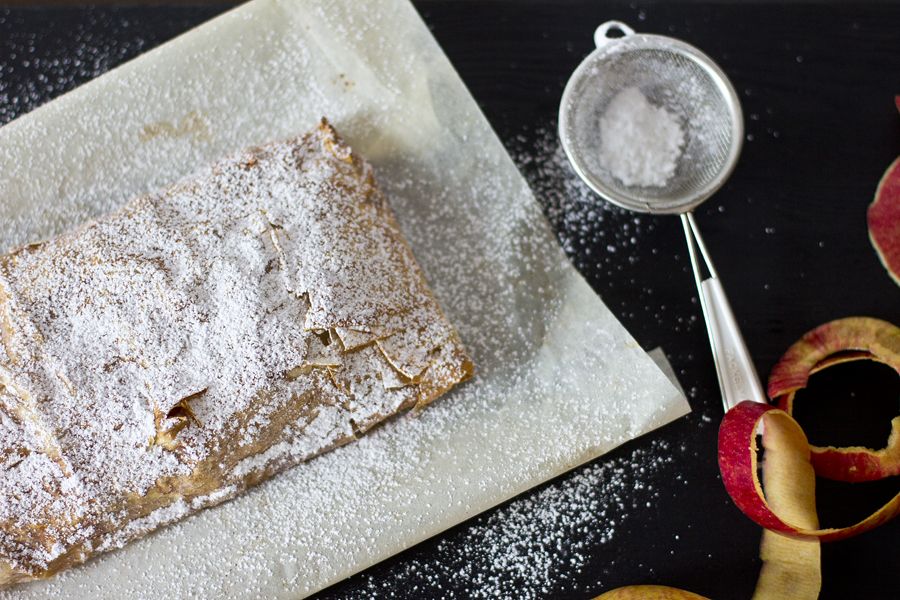 Now. Carry on!