Now that you're totally into Styria and relived my holiday, let's make a culinary excursion into this region. Styria is especially famous for apples and pumpkins (and wine – but I'm not so much a wine fan). When I think about food in Styria, I always think about baked chicken salad. The chicken parts get coated in bread crumbs and served on a salad. It's really, really good. For this recipe I made it even more Styrian (if that's even possible) and used pumpkin seeds as well to coat the chicken breast.
All you need for this styrian chicken salad recipe is:
– a chicken breast
– 2 Tbsp flour
– 1 egg
– 50 g bread crumbs
– 10 g chopped pumpkin seeds
– butter (or rape oil) to bake the chicken
– salad
– tomatoes
– cucumber
– salt, pepper
– vinegar
– pumpkin seed oil (or olive oil)
Cut the chicken breast into slices and beat it with a hammer to make it soft and thin. Put the egg into a plate and swirl until the yolk and egg white are combined. Put the bread crumbs and the pumpkin seeds into another plate.  Season the chicken schnitzel with slat and pepper and cover it with flour. Then dip it into the egg and then into the bread crumbs/pumpkin seeds until it's coated all over. Heat the butter (or rape oil) in a pan and bake the chicken for about 15 mins (7 mins on each side should do). Meanwhile wash the salad, cucumber and tomatoes and cut the cucumber and tomatoes into pieces. Make a dressing with salt, pepper, vinegar and oil.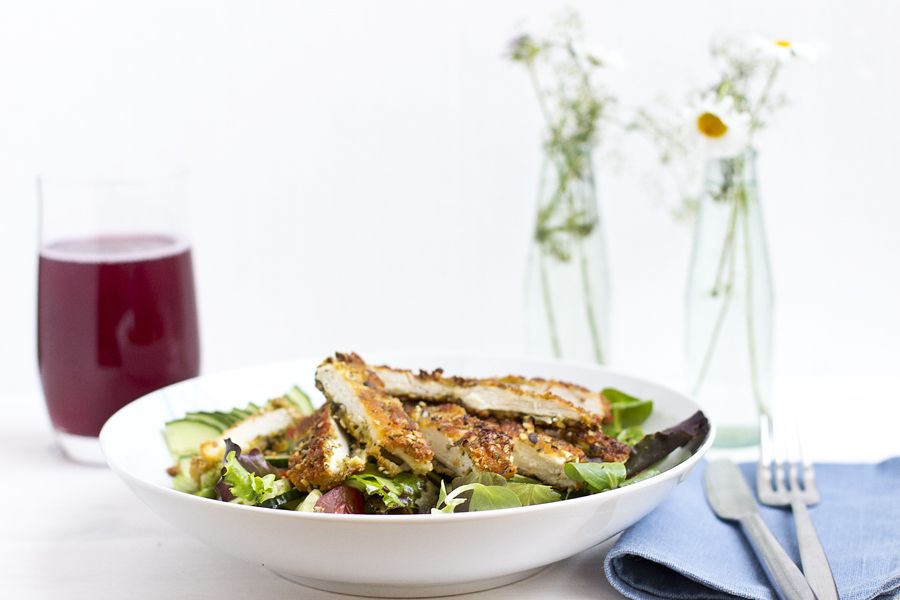 Put the salad onto a plate. Cut the styrian chicken schnitzel into slices and top the salad with them. Serve it with the dressing. Now look what i made!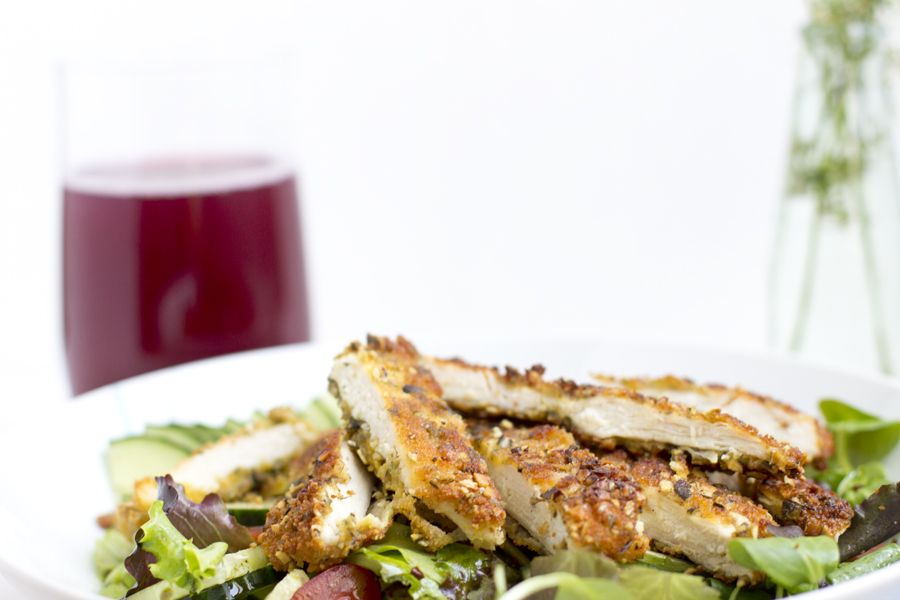 Now that you made yourself a bowl of this delicious salad, let's go back to my last post about my holiday in Styria, re-read it and imagine how it would be to still be on holiday. Mmmmh. Do you feel the sun?! The light breeze?!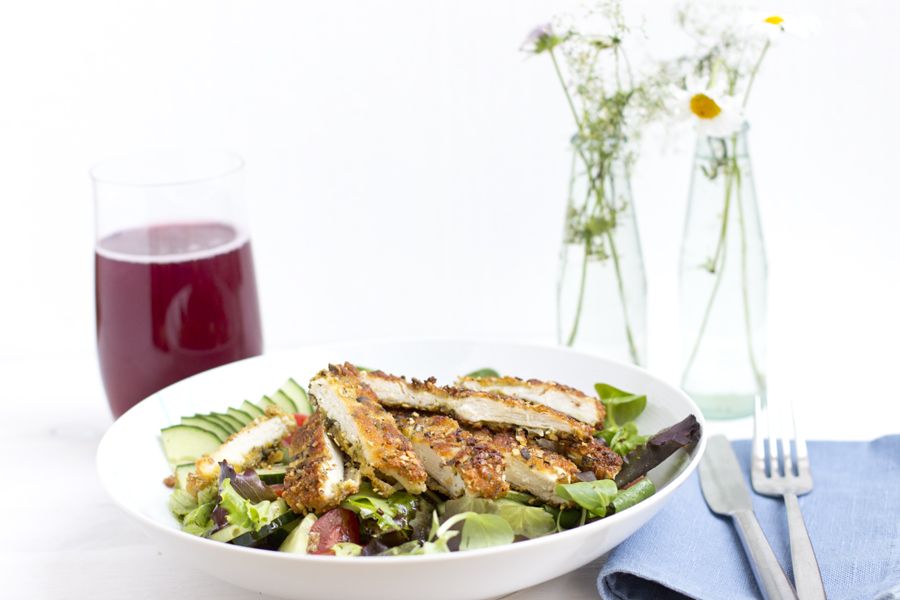 Now. Carry on!