Every year I try some new cookie recipes – in addition to the all-time-trusted handed down from my grandma (like these and these and these) and this time, I tried a real winning combination that can't go wrong: chocolate and coffee. Two of my favourite flavors – how could they not be delicious?!
And they didn't disappoint. They almost melt on your tongue and if you make small ones, they are the perfect treat – not only for Christmas.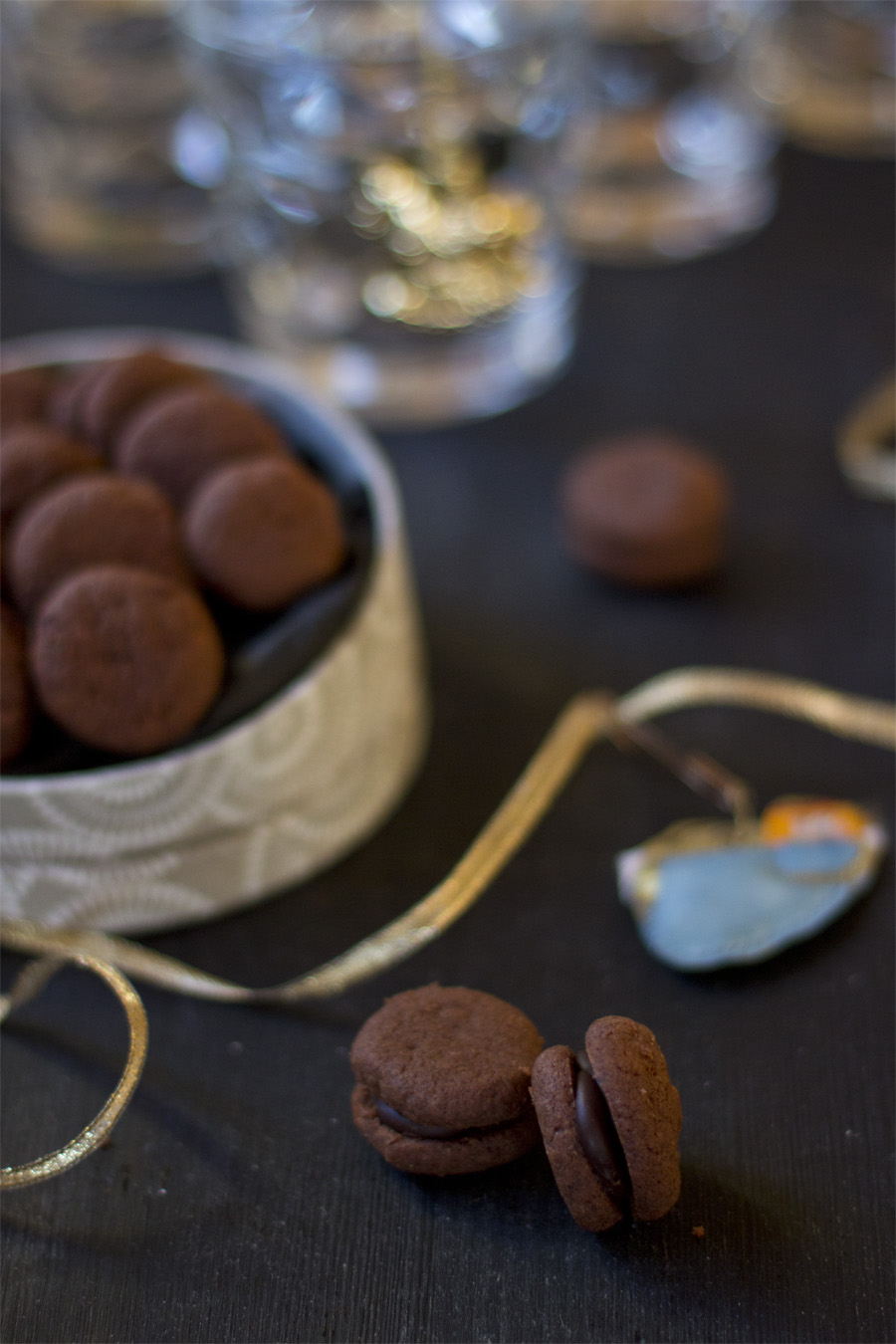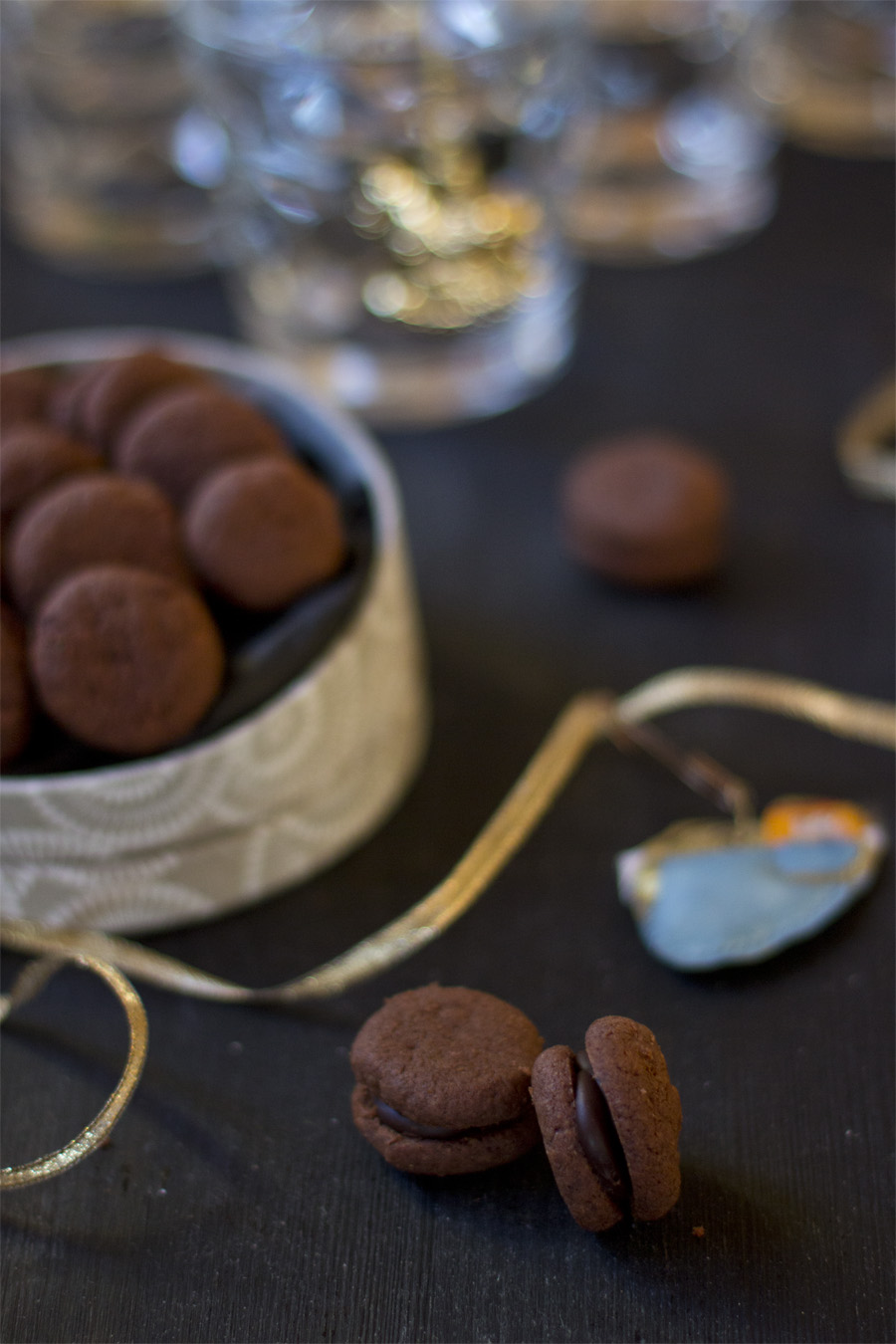 If you do like chocolate (and be honest, you doesn't?!), this is for you. They're really easy and quick to make and you can sneak a little more coffee than usual into your day and we all need this in this time, don't we?
Chocolate and coffee christmas cookies
Ingredients
For the dough:

50 g hazelnuts
1/2 Tbsp Espresso beans
1 Tbsp sugar
200 g flour
40 g cacao powder
1/2 tsp baking powder
1/2 tsp salt
225 g butter
125 g powder sugar
1 Tbsp rum

For the filling:

200 g chopped dark chocolate
25 g butter
40 ml strong Espresso
150 g cream
Instructions
For the dough blend the nuts, Espresso beans and sugar finely.
Mix the flour, cacao powder, baking powder and salt in a bowl.
Beat the butter with the powder sugar and rum and add the dry ingredients.
Roll the dough in cling film and let it rest in the fridge for 2 hours.
Preheat the oven to 160 degree Celcius
Roll the dough into small balls and place them on a baking tray lined with baking paper.
Bake for 10 - 12 minutes and let them cool on a baking wrack.
For the filling melt the chocolate with the butter in a bowl over a water bath. Pour the Espresso and cream into a pot, heat it and add the chocolate cream. Mix it well.
Let it cool until slightly warm. Put it into a piping bag and pipe it on half of the cookies.
Close the cookies with the other halves. Enjoy!
http://look-what-i-made.com/2017/12/13/chocolate-and-coffee-christmas-cookies/
I had so much fun shooting this with my mum. Yes, with her. She's the perfect assistant with a house full of decor kitsch (as my dad calls it). And he – my dad – as a photography equipment little me can only dream off.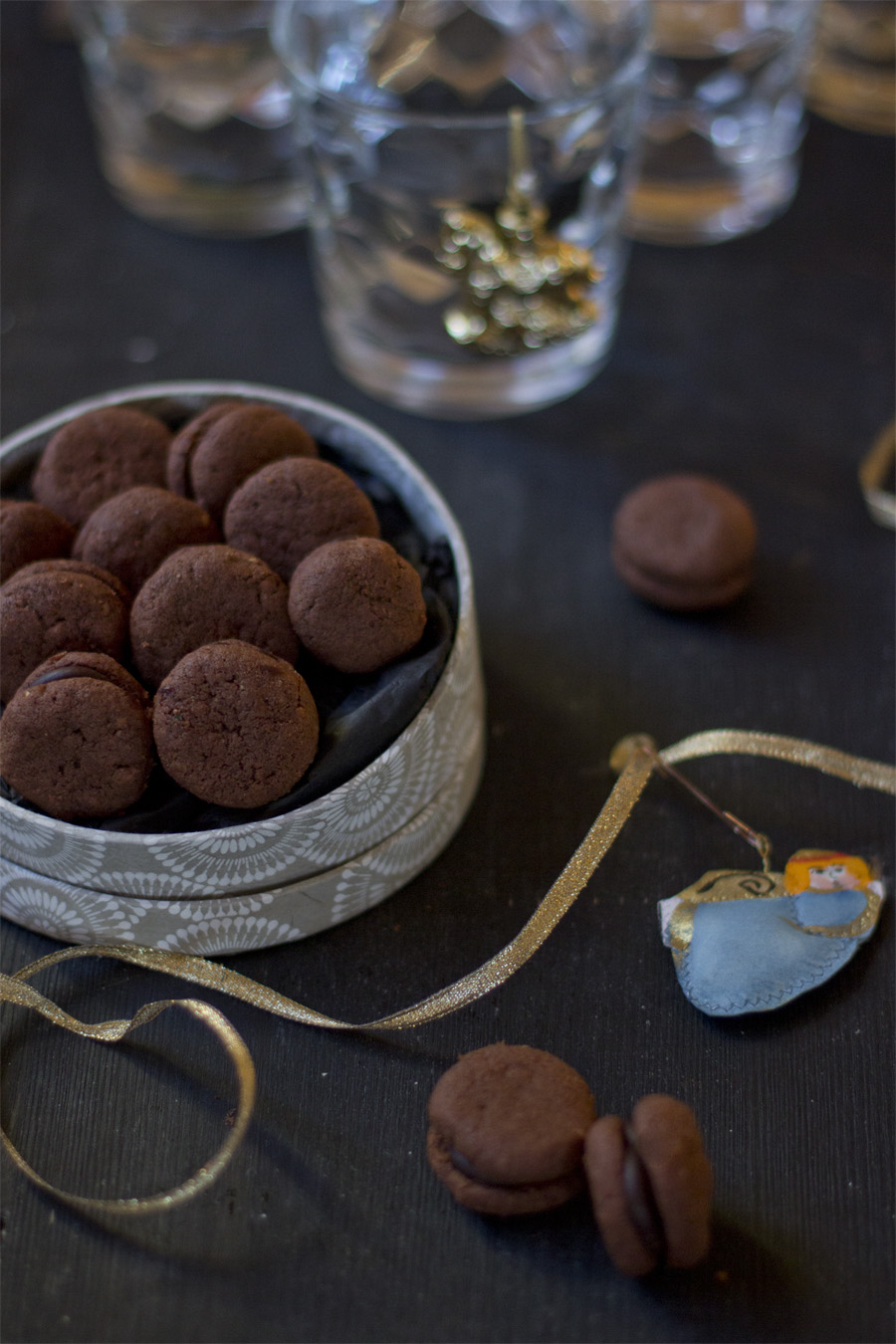 Sometimes I wonder what looks good on pictures: it doesn't always make sense. Like this little golden horse we hung on one of the glasses that reflect the light so perfectly – but what do water glasses do here? Looking pretty, obviously. And pretty doesn't have to make sense, right?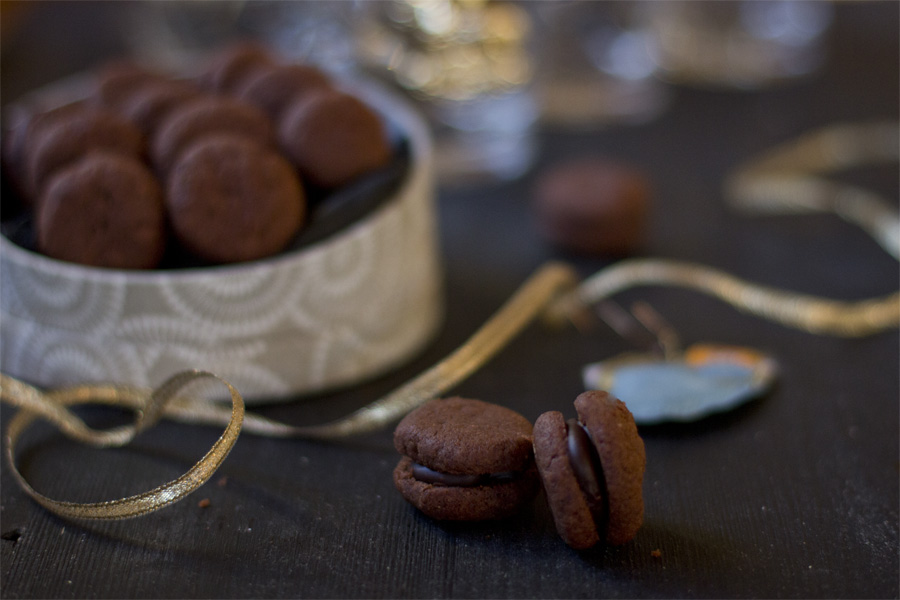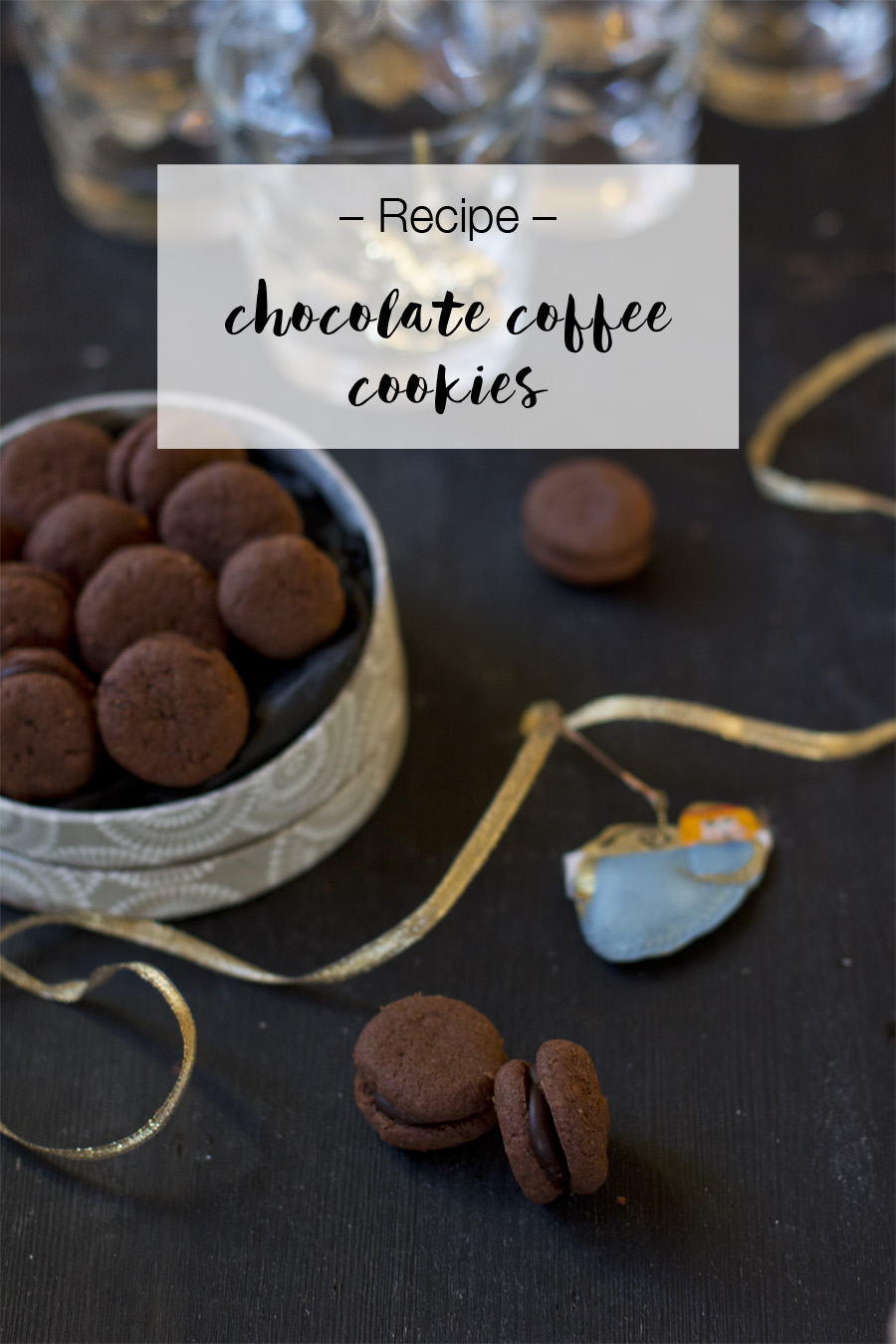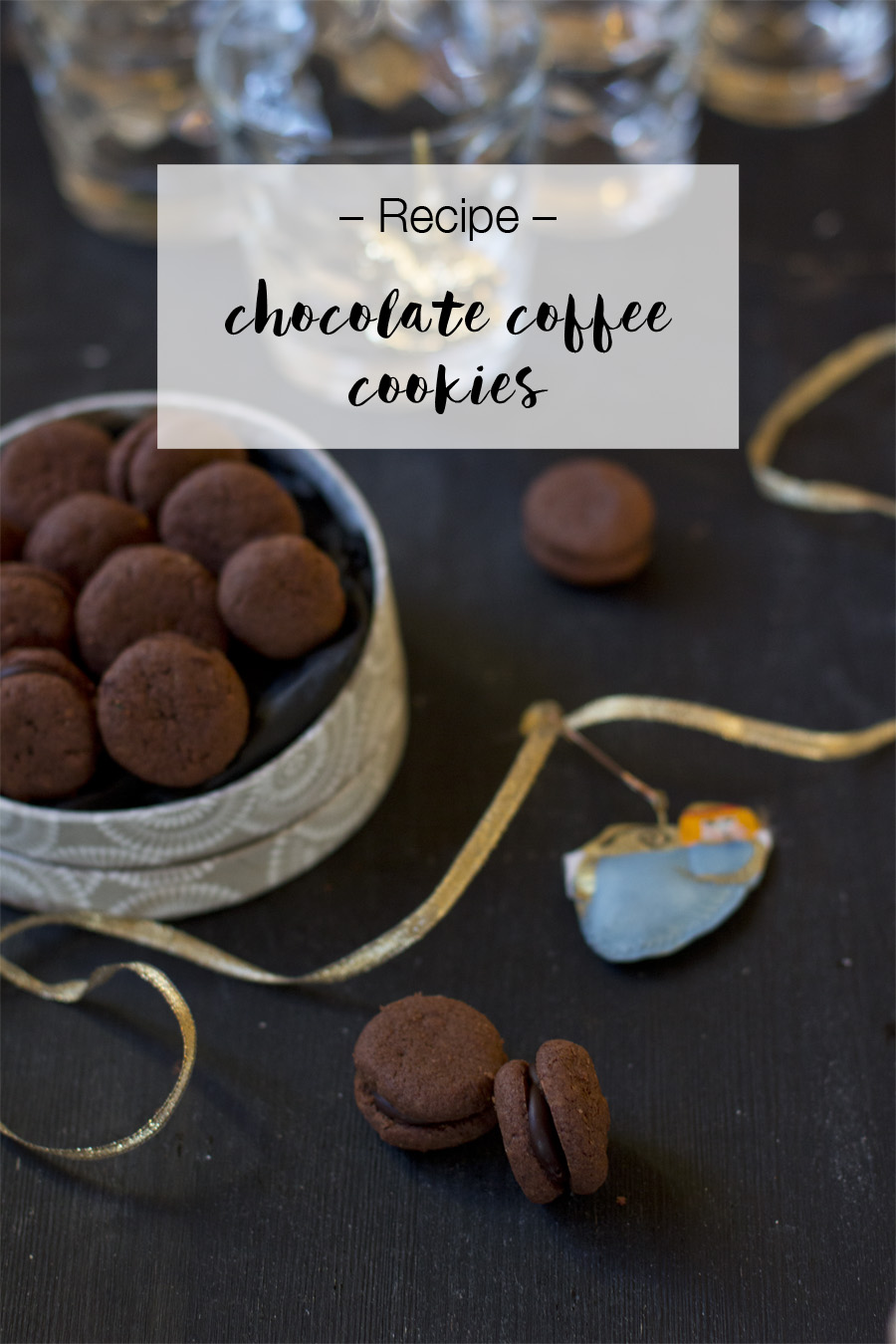 Now. Carry on!