Another cookie recipe, another one with chocolate. It's just this time of the year that I lust for more chocolate than usual, I guess. Also it goes perfect with some coffee as you can see and every excuse to sit down, rest my leg – aka my right ankle that still hurts since I injured it 2 weeks ago – is good for me.
Also pralines are not only for Christmas and now that I made these walnut and chocolate pralines, I surely make them throughout the year as a treat.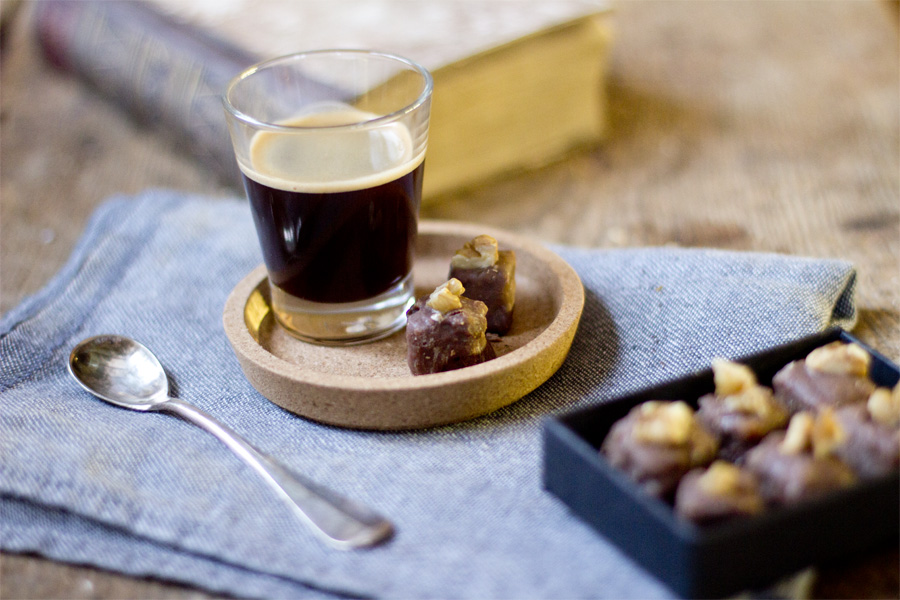 Doesn't this picture just draws you in? I just feel like sitting down again and having a coffee and some pralineswith you. A good idea, right?
Ingredients
70 g cream
20 g butter
20 g honey
100 g dark chocolate (chopped)
180 g milk chocolate (chopped)
60 g walnuts (chopped)
20 g grated pistachios
1 Tbsp rum

For the decor:

150 g melted milk chocolate
30 pcs of walnuts
Instructions
Get a small (wooden or metal) frame ready of the size of 26 to 10 cm and put it on a baking paper.
Heat the cream with the butter and honey in a small pot. Bring it to the boil.
Add the chopped dark and milk chocolate and stir well.
After a few minutes blend it with a mixer.
Add the chopped walnuts, grated pistachios and rum.
Fill the frame and spread it evenly.
Put it into a cool place over night.
After it's all set, cut the pralines into small squares.
Dip them into the melted milk chocolate and add one piece of walnut on top.
Let the decor harden as well and voilá!
http://look-what-i-made.com/2017/12/20/walnut-chocolate-praline/
I found this recipe which was originally not with walnuts but hazelnuts – but one uses what's around, right? Also I'm a big fan of walnuts and since I get them *cough* for free *cough* from my parents, I wouldn't use anything else.
Text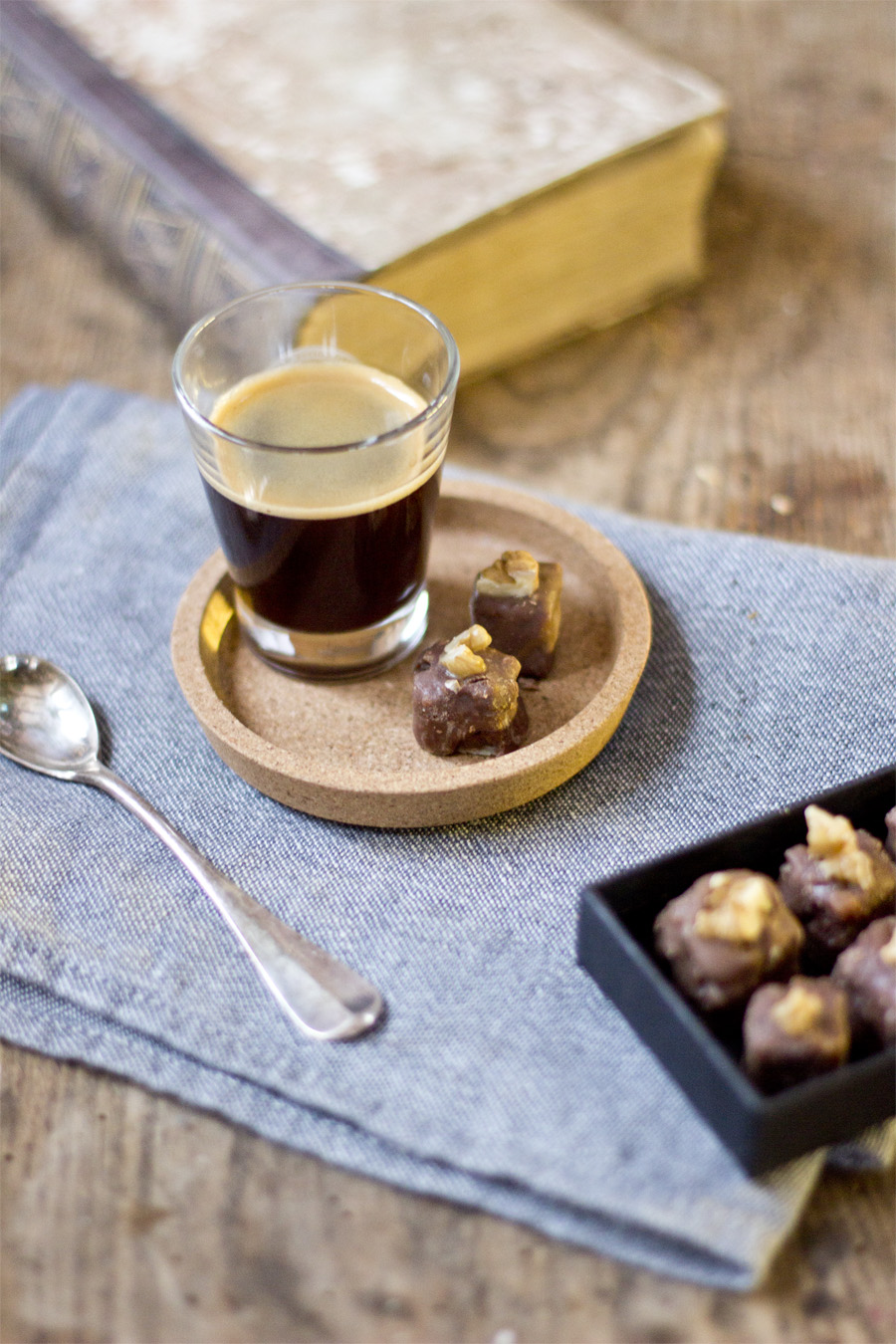 I treasure these little moments very much: the time when I sit down and sip my coffee. I sometimes envy smokers (am I allowed to say that) for their excuse to take a break regularly. I'm the one that even postpones drinking and going to the toilet when I want to get something done.
Although it would be sometimes real good, just to take a minute, think about what needs to be done and how to make it. In the end that would safe me a lot of time and nerves. However – as the name of this blog suggest anyway – I'm a maker which also means sometimes that I do before thinking. Get busy instead of making a plan. Think quick.
My boyfriend is the opposite and both has it's pros and cons. Coffee sometimes gives me the excuse I need to rest, think, plan and organise.
Do you know what I mean? Do you sometimes feel the same?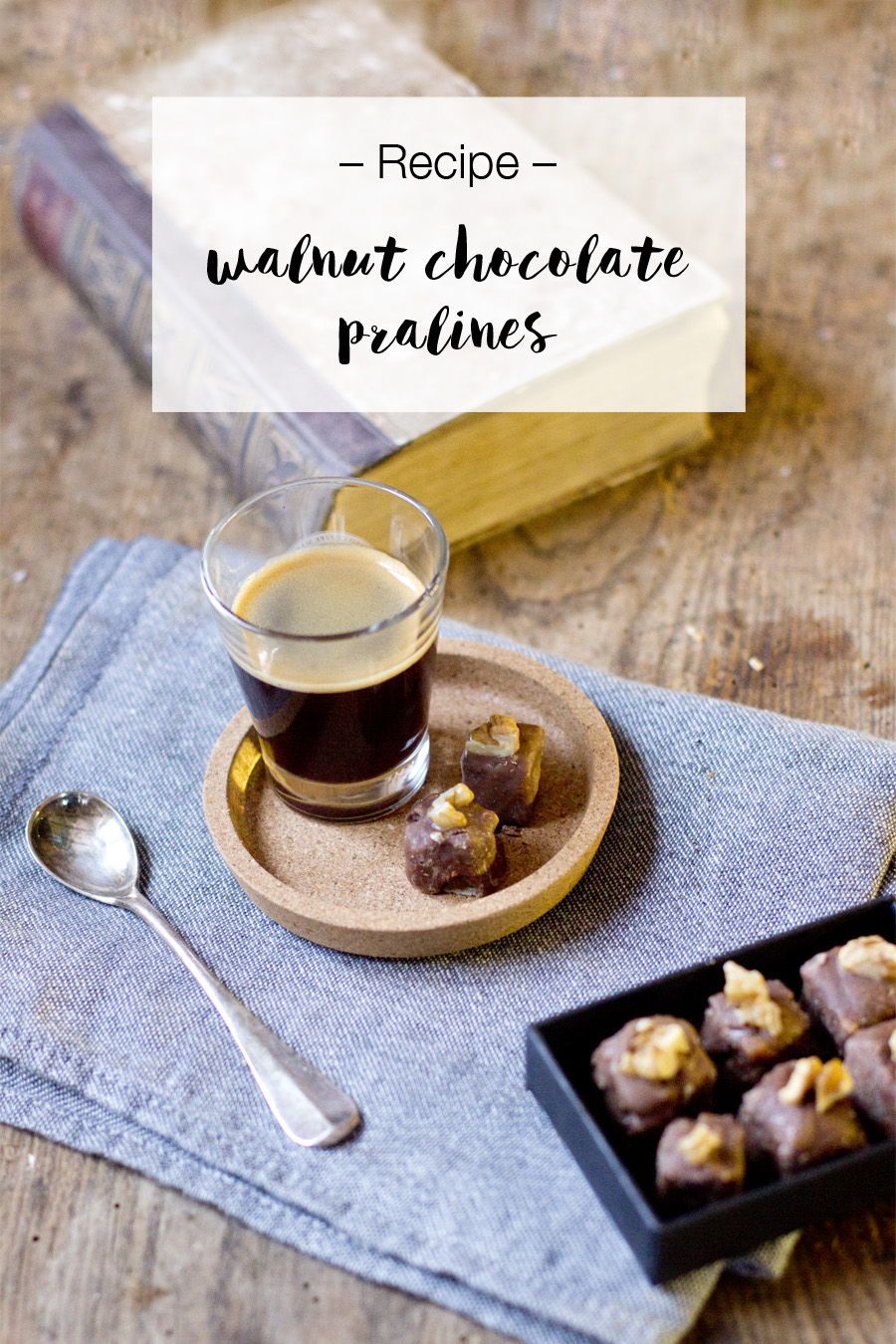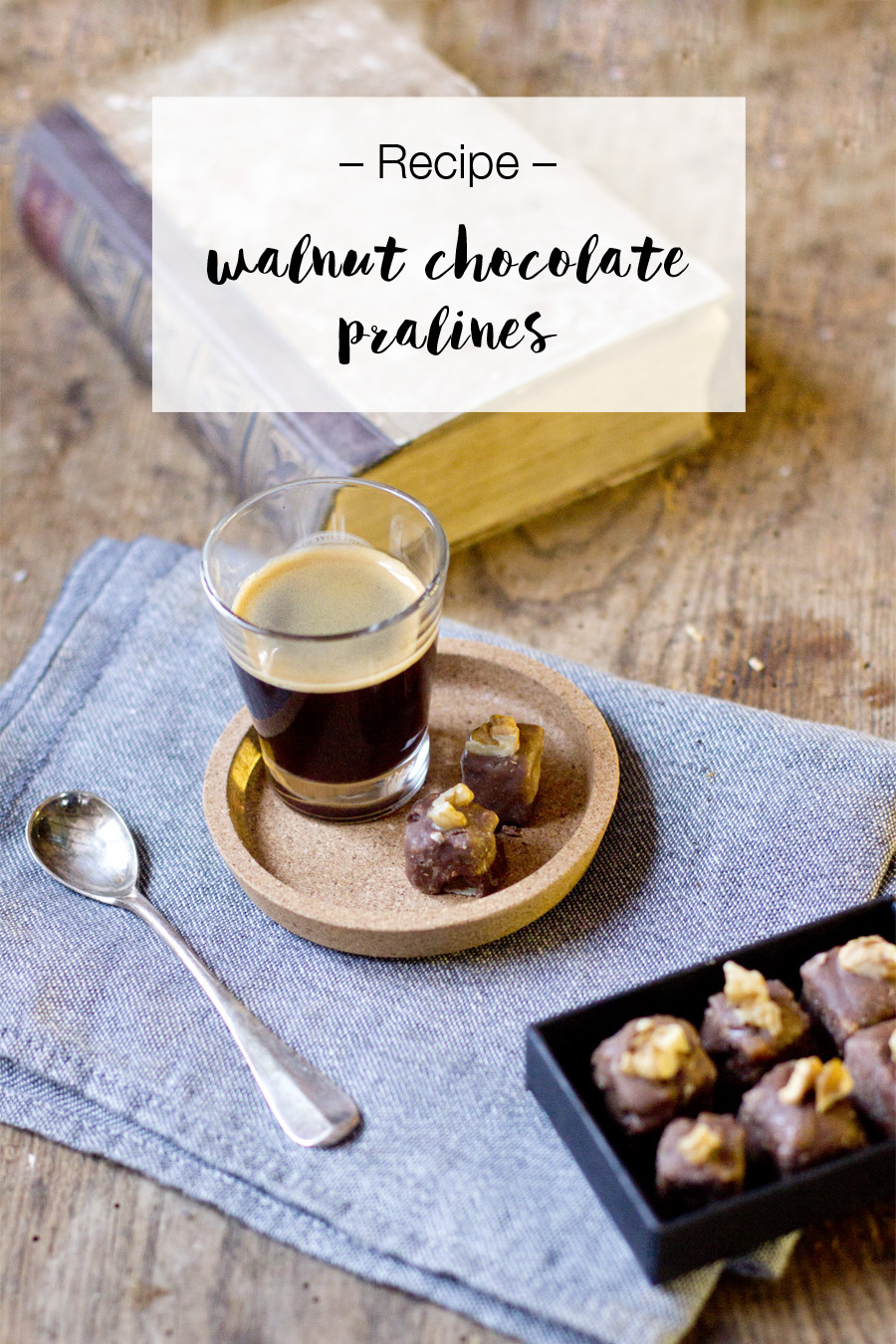 Now. Carry on!