If you follow this blog for more than I year, you know that I've been wanting a balcony really (really) bad. The flat I had was a roof-top haven but it lacked any way to be outside without leaving my home. Since a year now (and a move across the country), I can call myself a proud owner of a flat with balcony. But besides the obligatory table and two chairs, I had to be very wise about how to style it and make it come to life. It's not that small but very narrow. So last year, my boyfriend and I started with a few tomatoes and chilis in pots but it still lacked the feeling of an "outdoor living room" that I want to achieve. So you'd really like spending time there.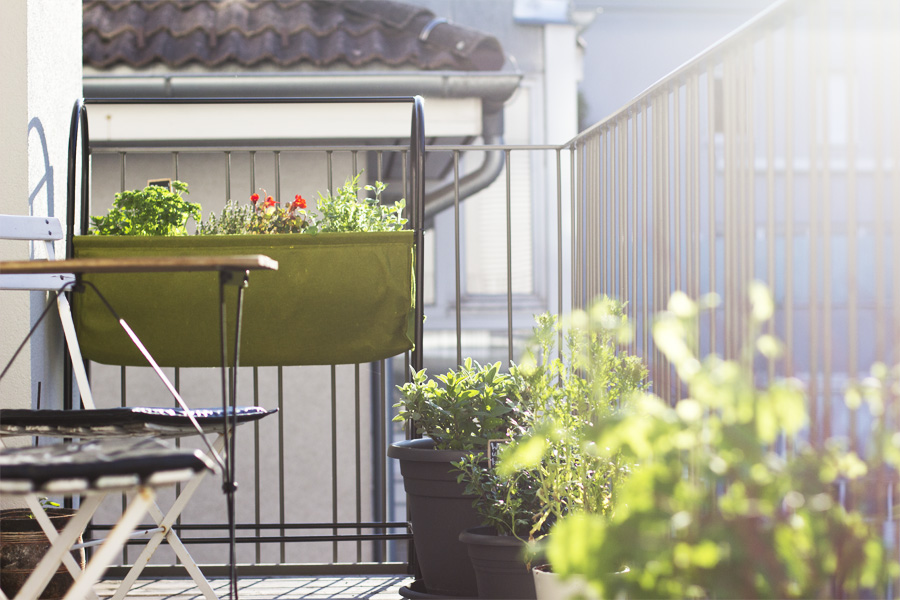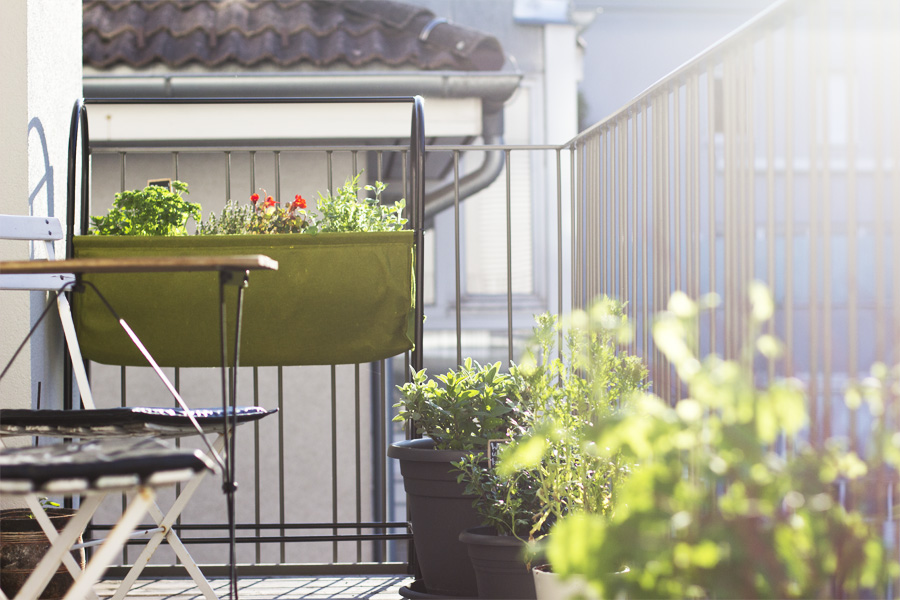 This is something I want to tackle this year. So when wohnbalkon asked me if I'd like to test some of their products, I jumped at the opportunity.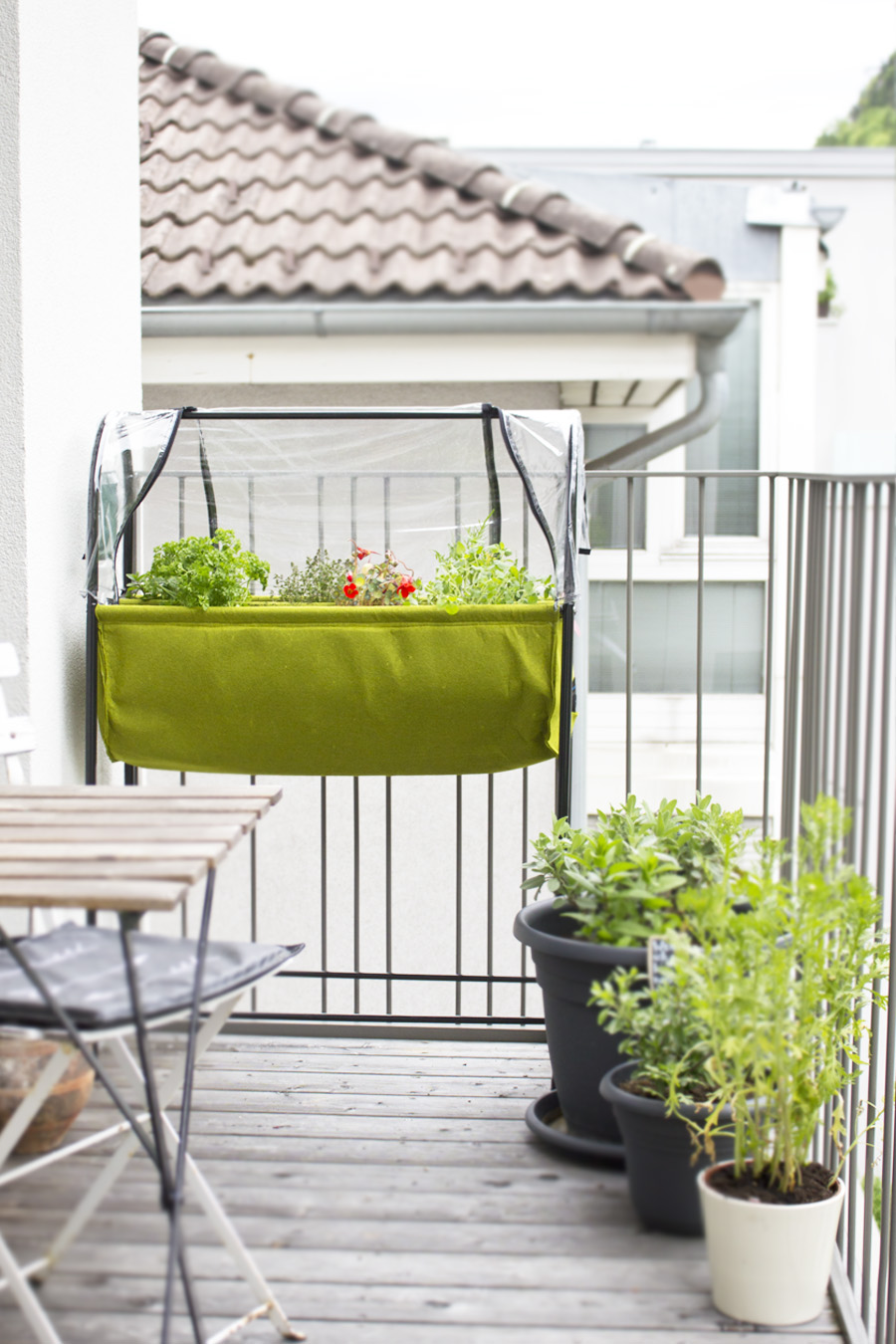 Going through their stock of cute things – especially for small spaces – this raised herb bed caught my eye. Besides the fact that it really fits on the narrow ends of my balcony, it also got a self-watering-system! Perfect for right now, when I'm on holiday!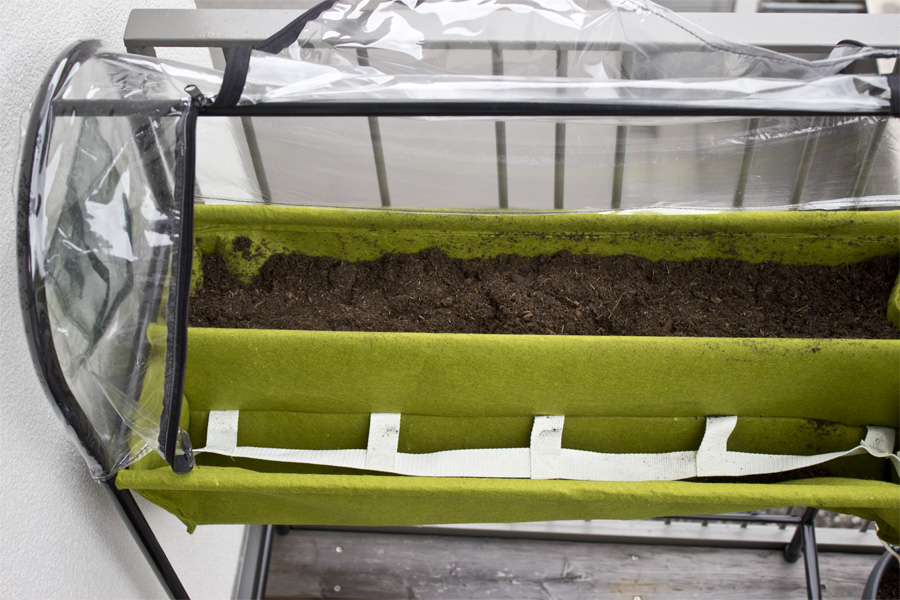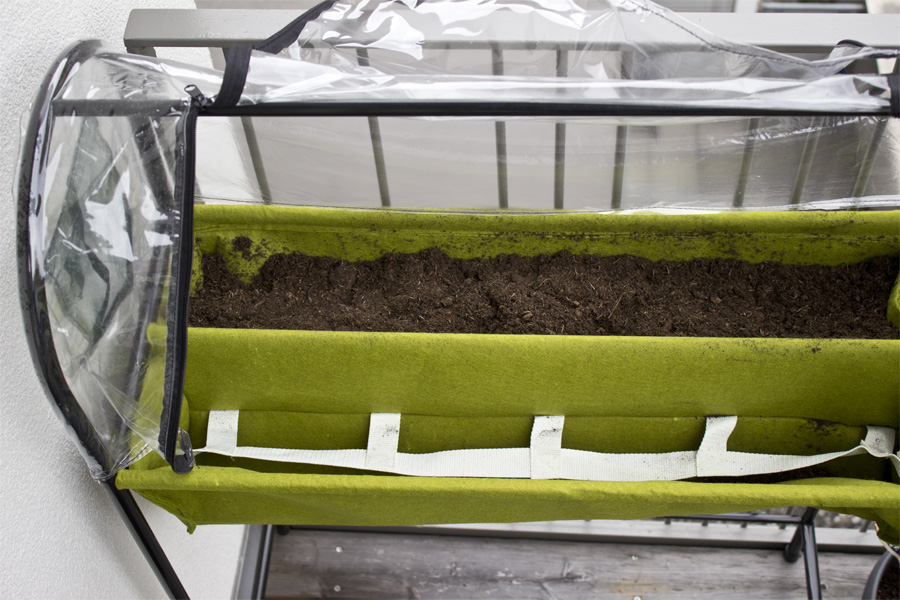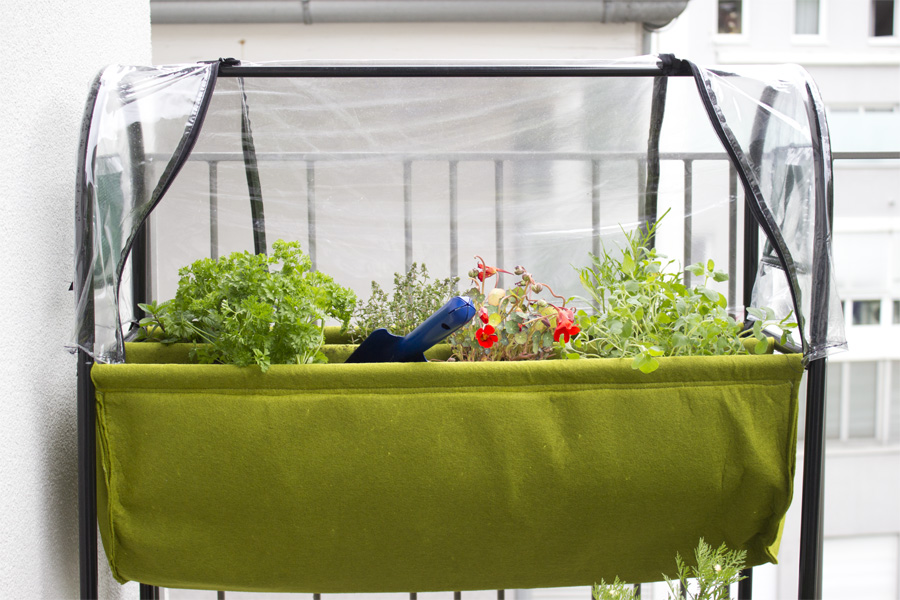 Inside the felt bed are fabric stripes that transport the water from the reservoir underneath. As soon as the soil gets dry, the plants soak water in. If you'd like to know how it works exactly, there's a great video showing the details.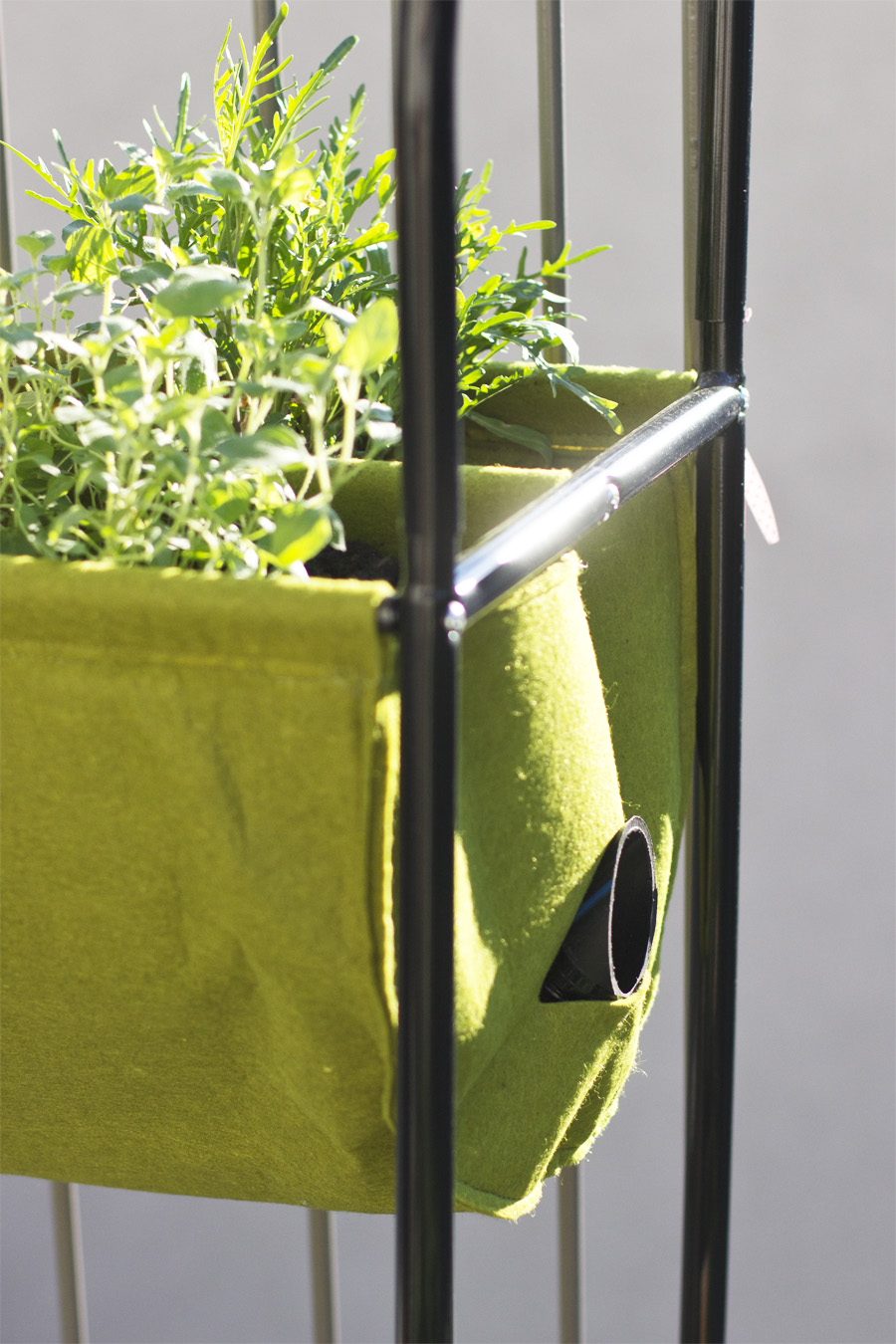 You just need to fill in the water on this one end and be done for a few days.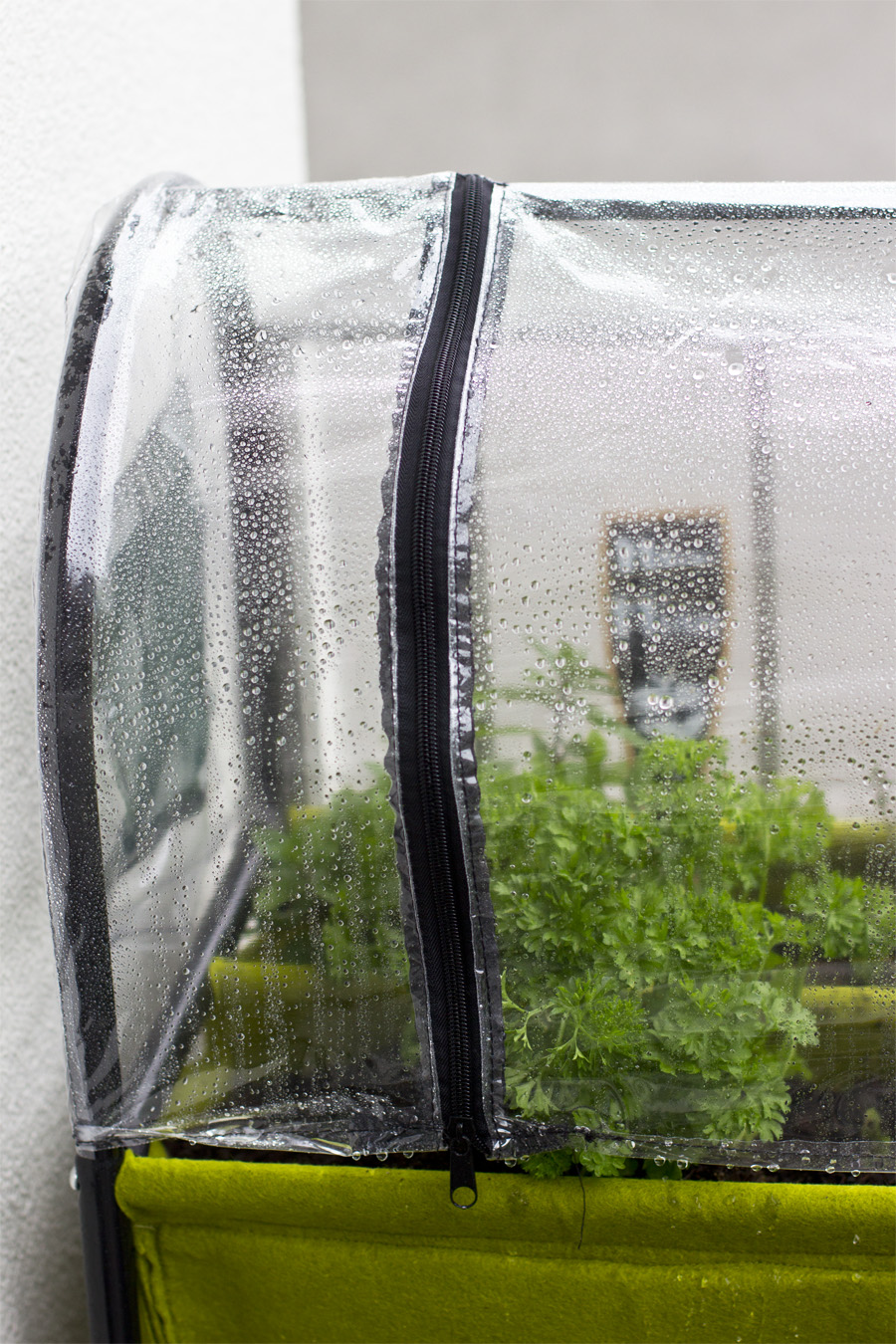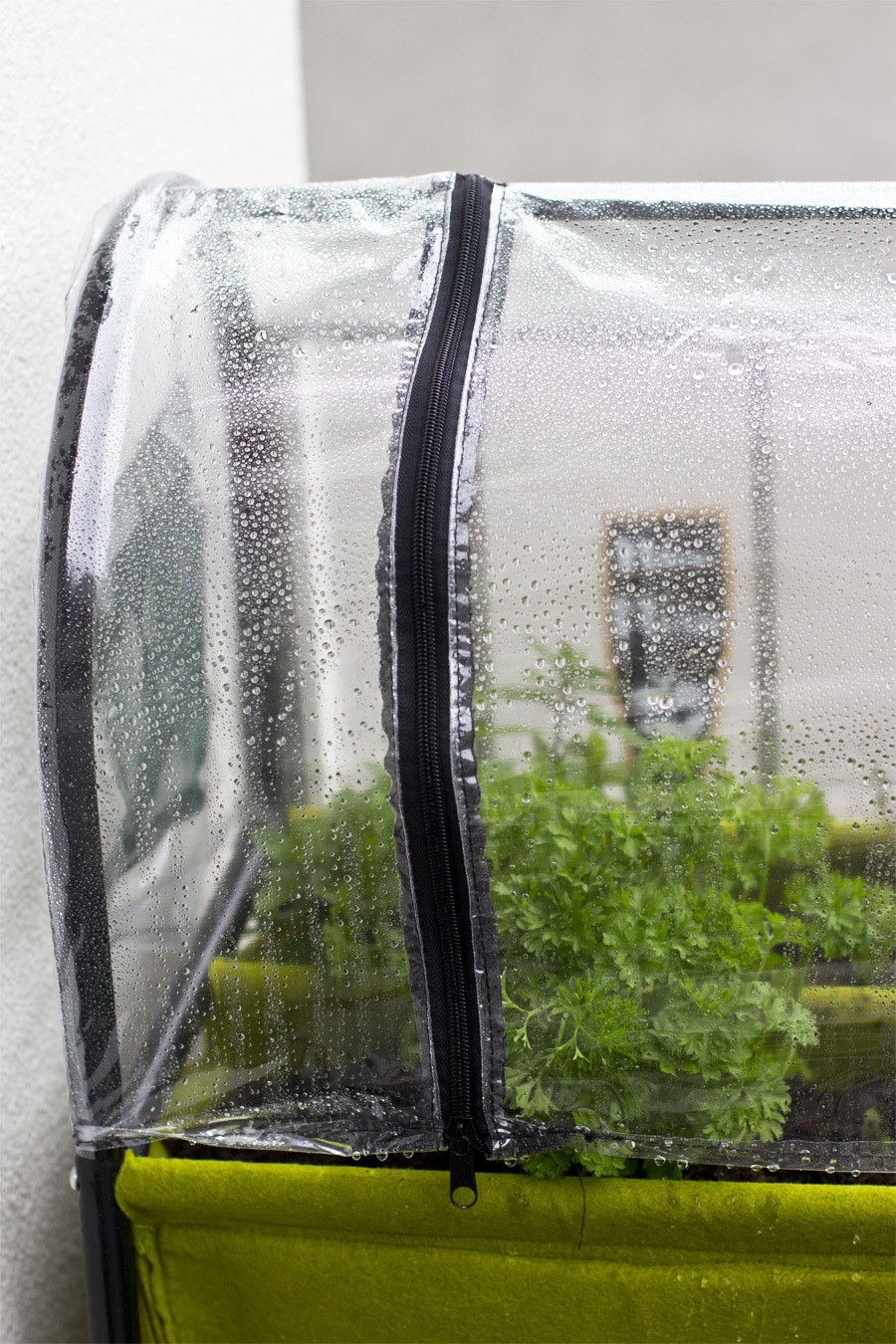 It also comes with a curtain for the colder and wetter days that protect your little plant babies.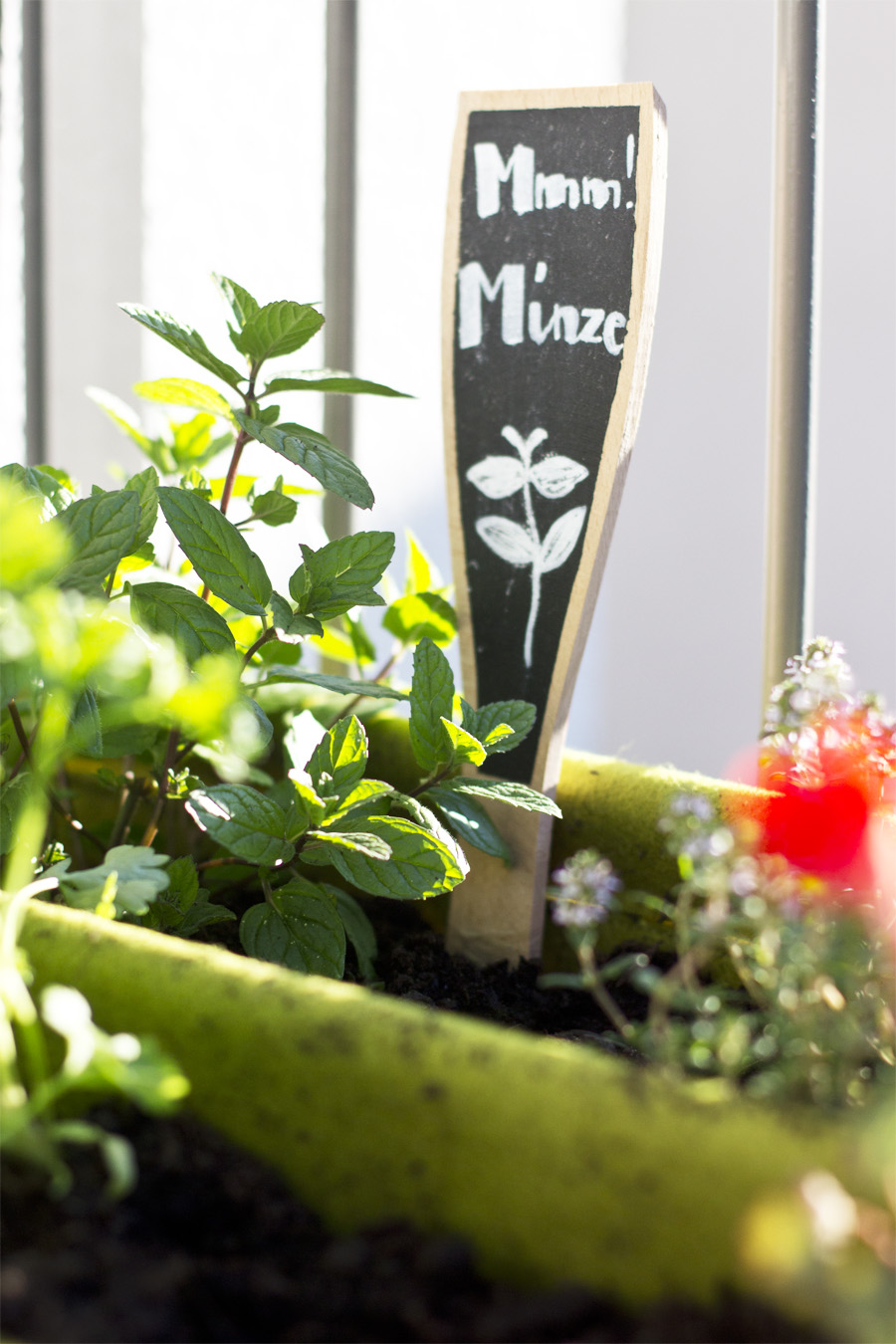 I also reused the herb labels I made last year. It always makes me so happy when I can pull things that I made back out and re-use it. You can make your own with the tutorial I showed in this post.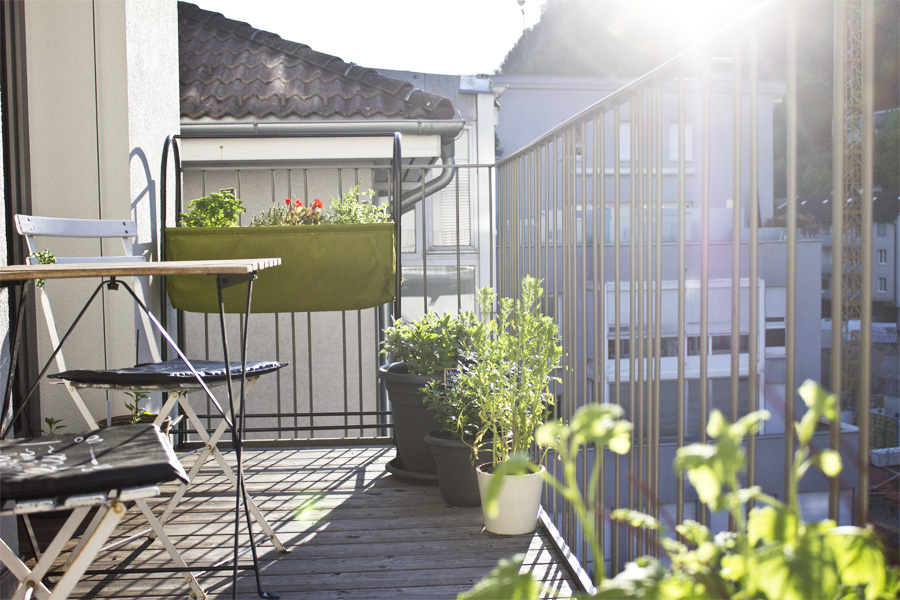 It's the perfect addition to my outdoor space but there's still a lot of things missing. I'll keep you posted on the progress!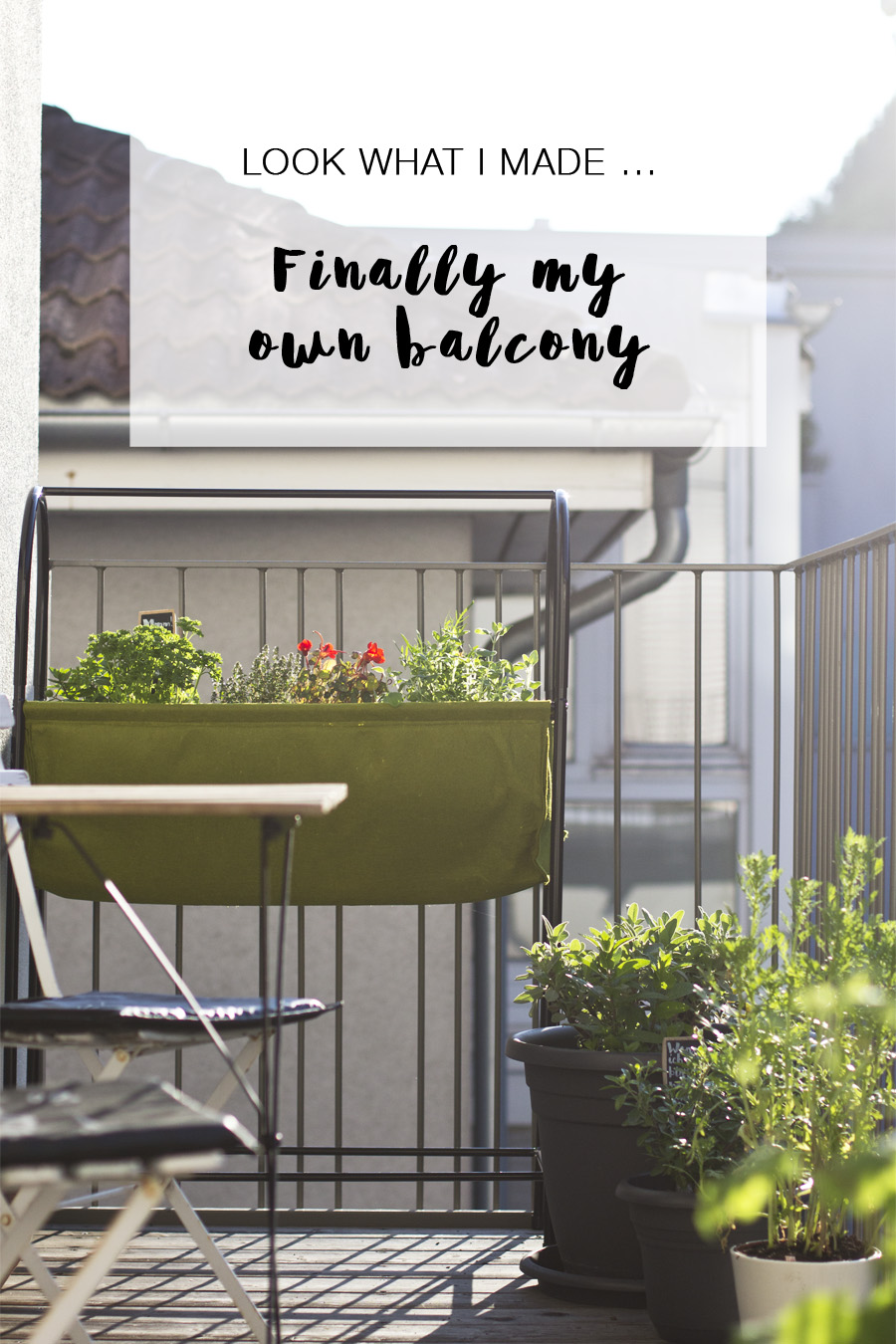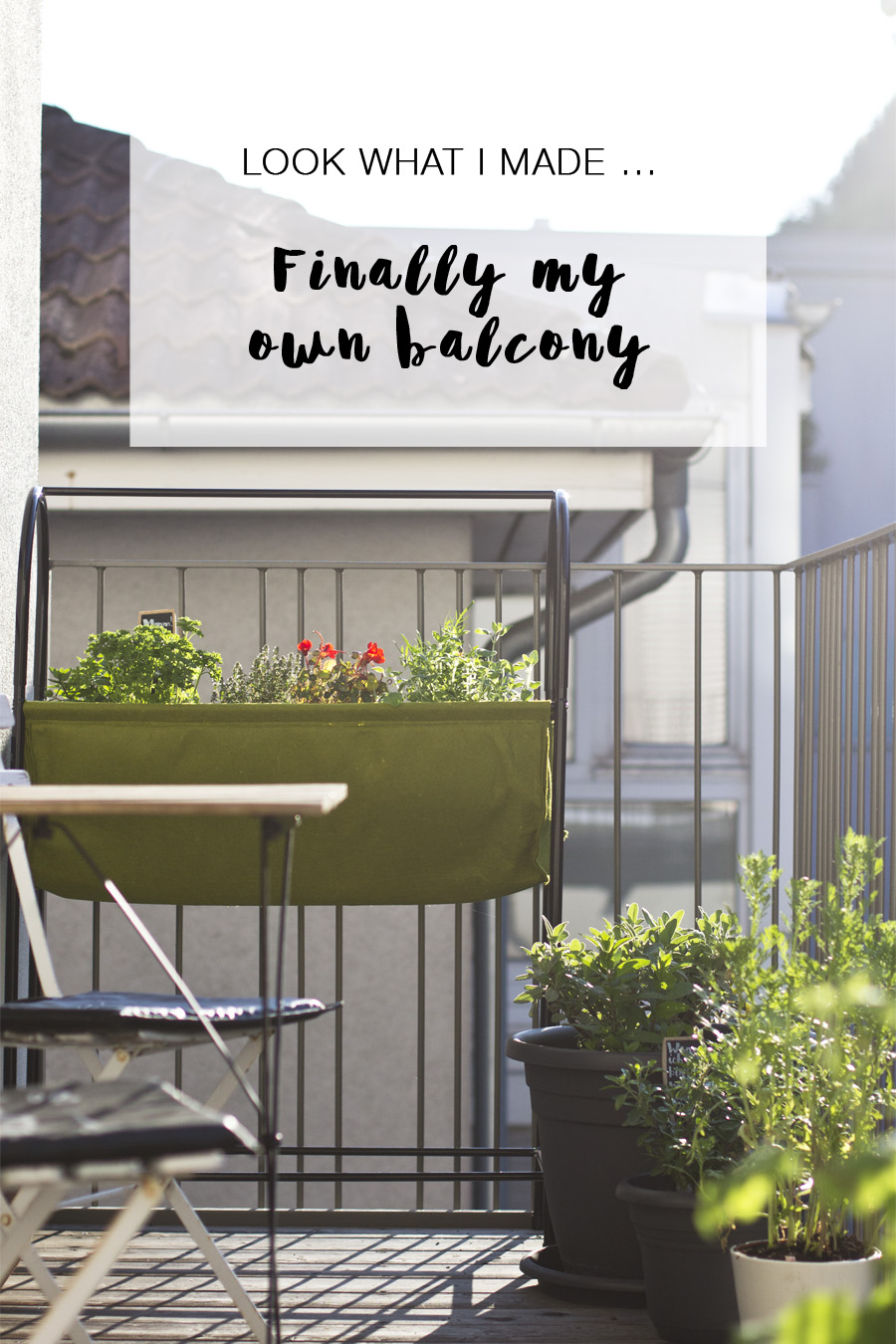 So I'll go back enjoying the Sicilian sun (stay tuned on Instagram!) and this little guy (and my sister) take care of my plants at home.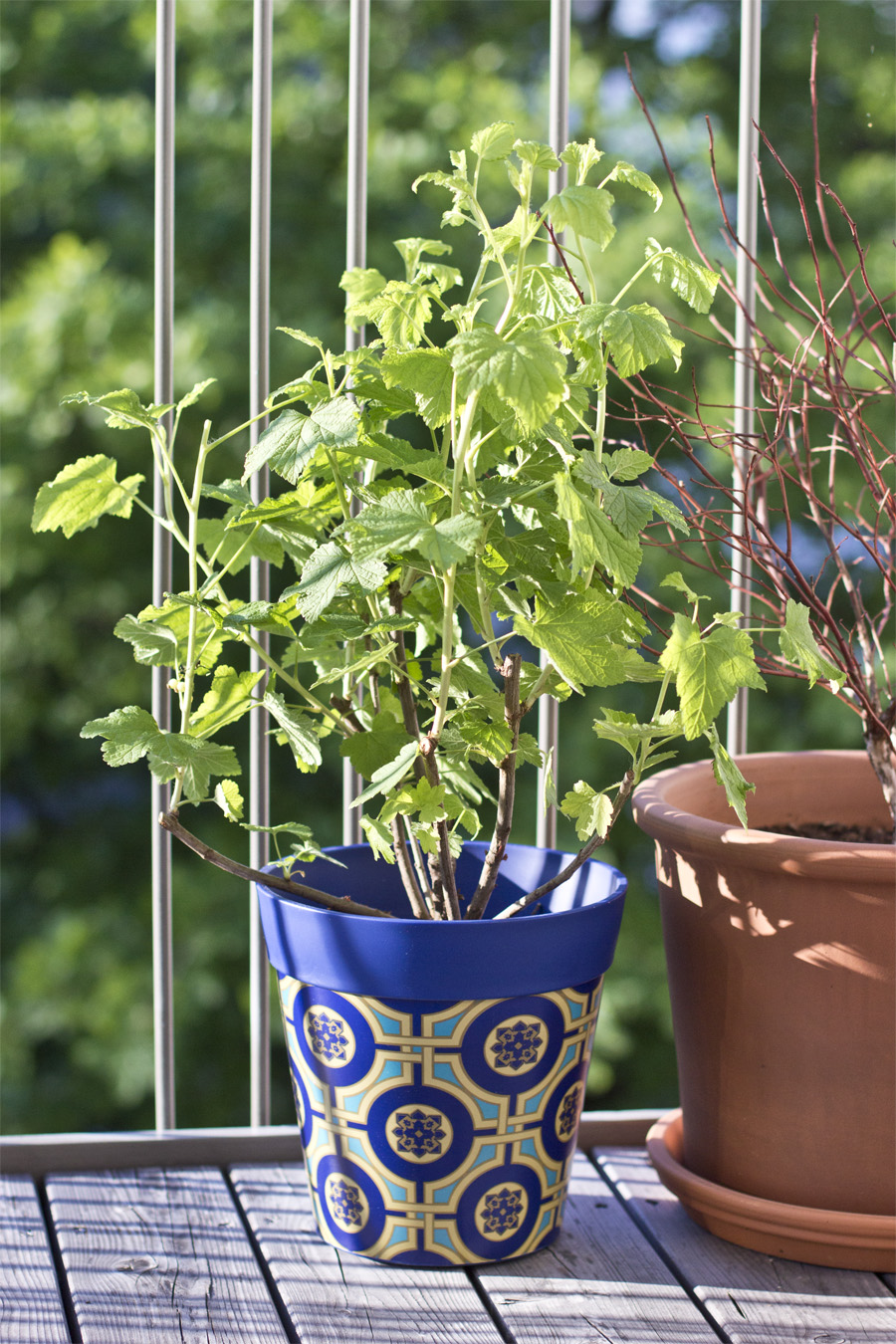 PS: This cute pot is also from wohnbalkon.
Now. Carry on!
Disclaimer: Products are sponsored by wohnbalkon. All opinions are mine.