I hope you made yourself one of these then it's story time. Today's story is about the love affair between me and Australia. Starting with a very explicit part: Melbourne. It's got it all: good times, lots in common and a tragic ending. Spoiler alert: I'm leaving my lover behind. Don't cry though. There will be a sequel one day but we were just too different and I can't do the long-distance thing. I'm sorry, I'm just not that kinda girl.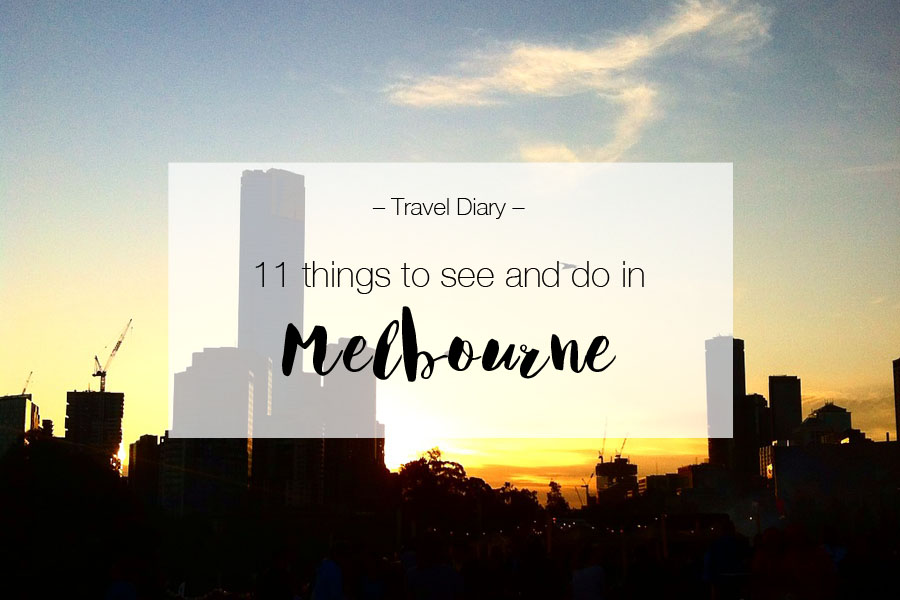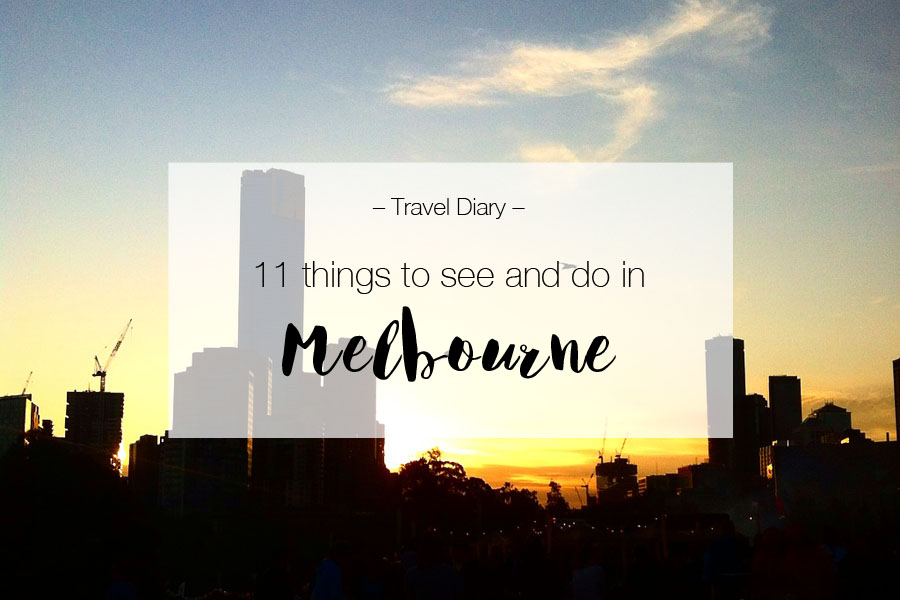 But we had some really good times and since we can't be together, Melbourne is open for new adventures. So if you plan a trip there, make sure to see and do the following – all tried and approved.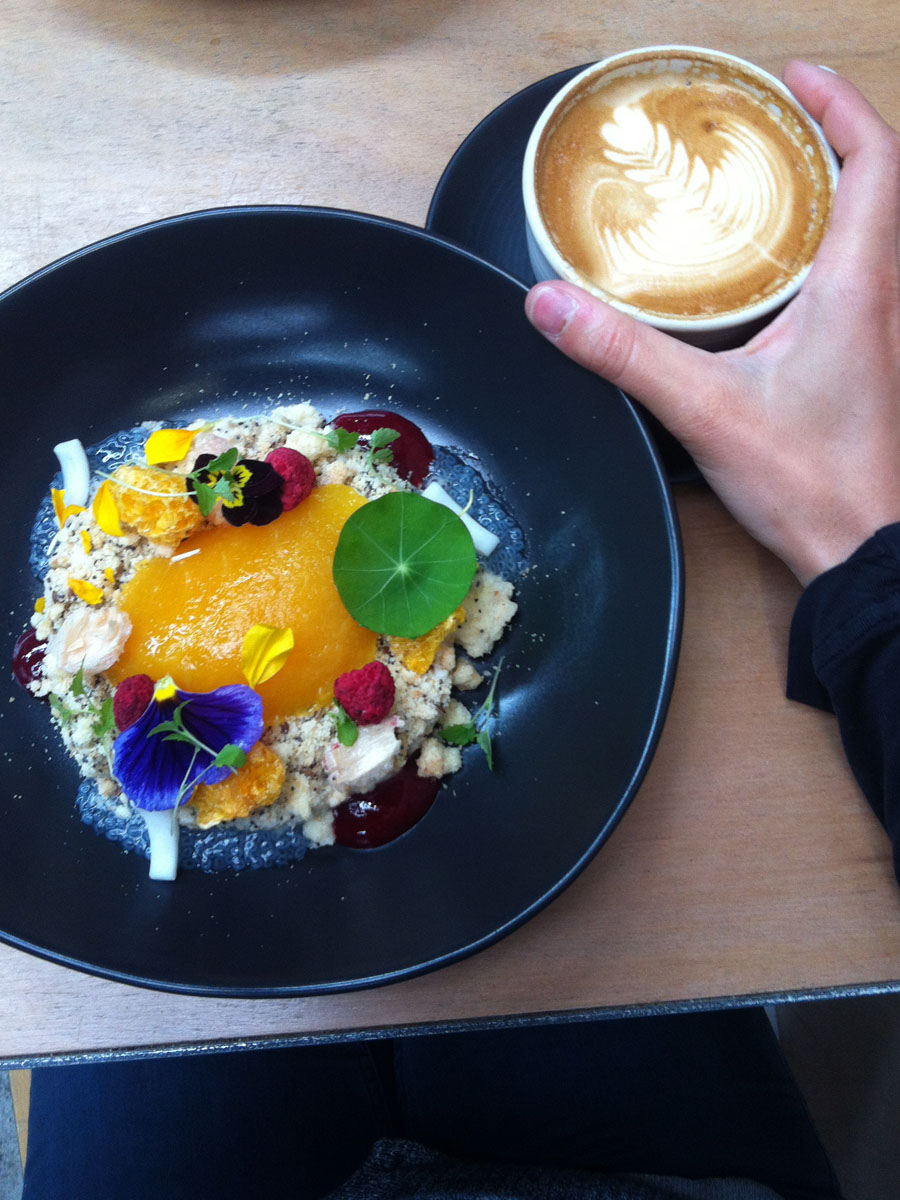 1. Breakfast at Industry Beans
Industry Beans was mocked on Mashable just recently because they also serve a cup of coffee with hot water for you to mix yourself. That might sound weird but it's actually the best place to have breakfast. We got that tip from a local sales man. I highly recommend to talk to strangers – they are all so nice and helpful.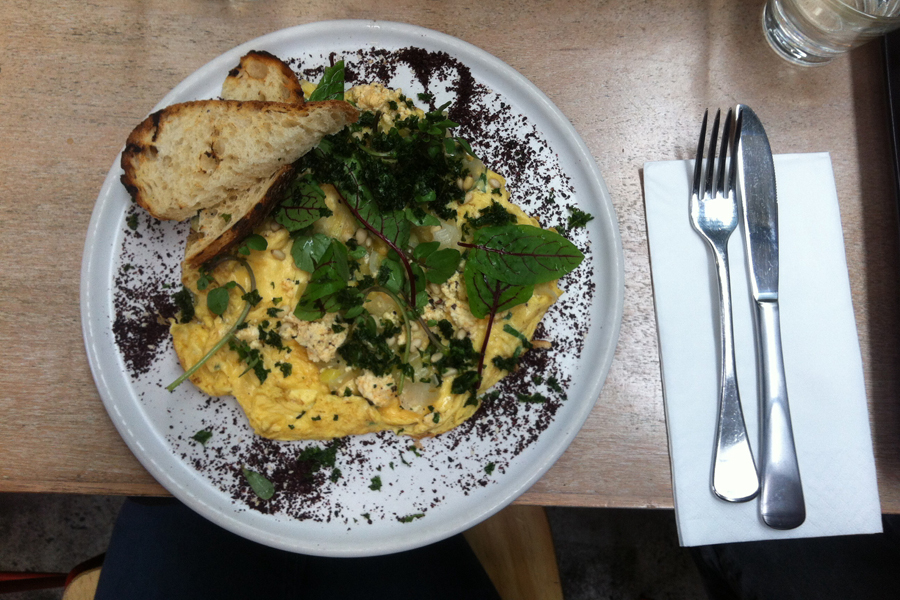 We had the best breakfast here. Something that said stell cut oats with mango on the menu was actually a visual highlight and tasted like heaven on earth. We went there 2 days in a row and ordered different food every time and we were never disappointed – but that's the case in every restaurant or even deli that we went.
The coffee shop is situated at 3/62 Rose Street, Fitzroy.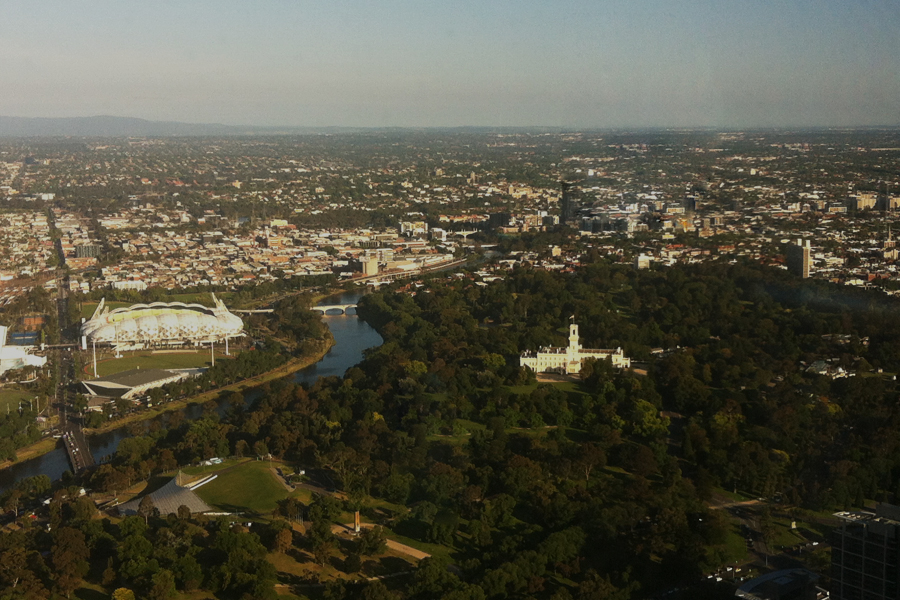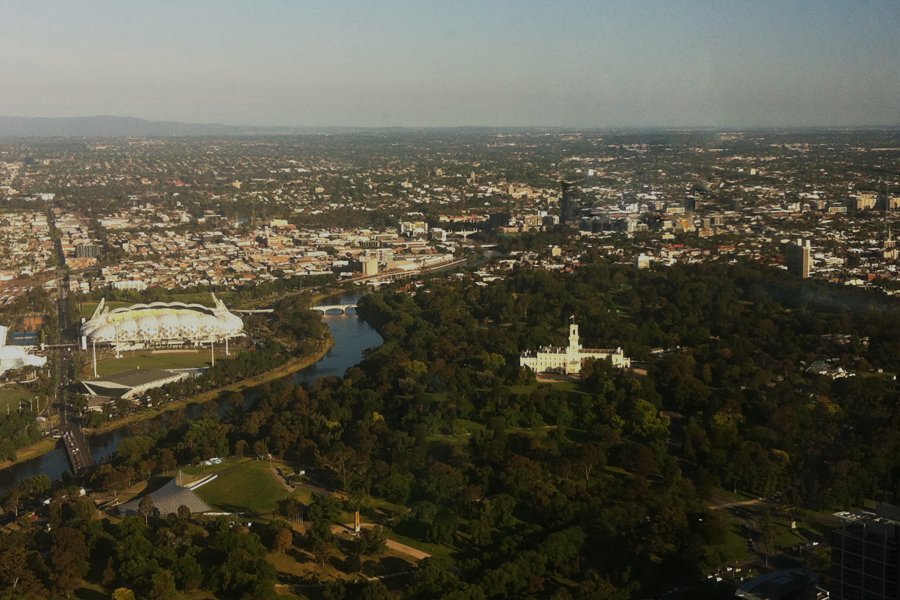 2. Visit the Eureka Tower
Being on a budget on holiday makes for hard decisions: is this touristy stuff really worth it? Will I miss out on something truly special or will I regret spending that money? That was the case with the Eureka Tower. There's a platform on the 88th floor that gives you a view over Melbourne and I must say: it was worth every penny those very spectacular 30 mins I spent up there! We went around sunset and the light was magical and we got a good look and feel for the city. Places always seem far away when you're walking on the street and your mind map of a city might not be the best. This was so great also because we saw a food festival from up there (or rather a huge gathering of people we wanted to check out) and landed there by accident. Even if that's not the case, the tower offers a spectacular view!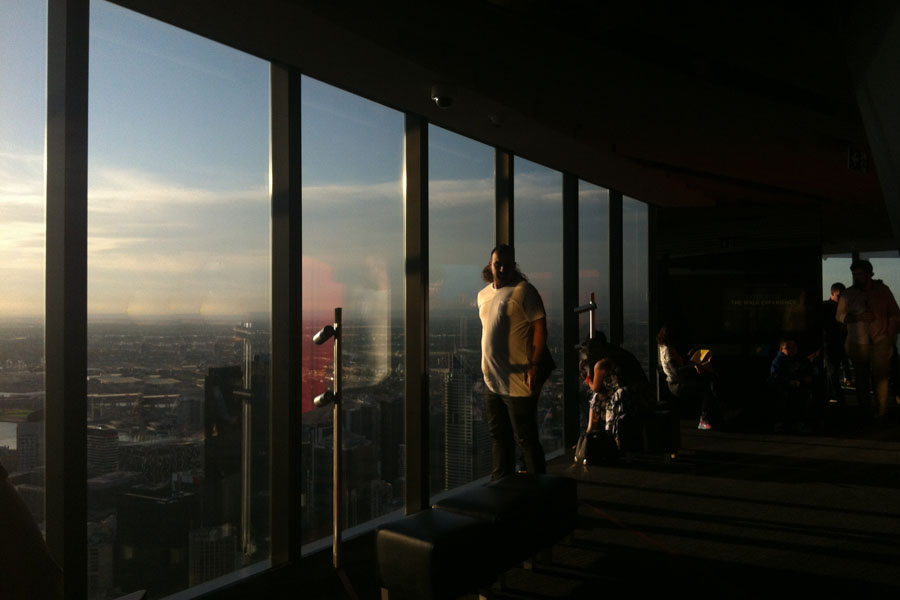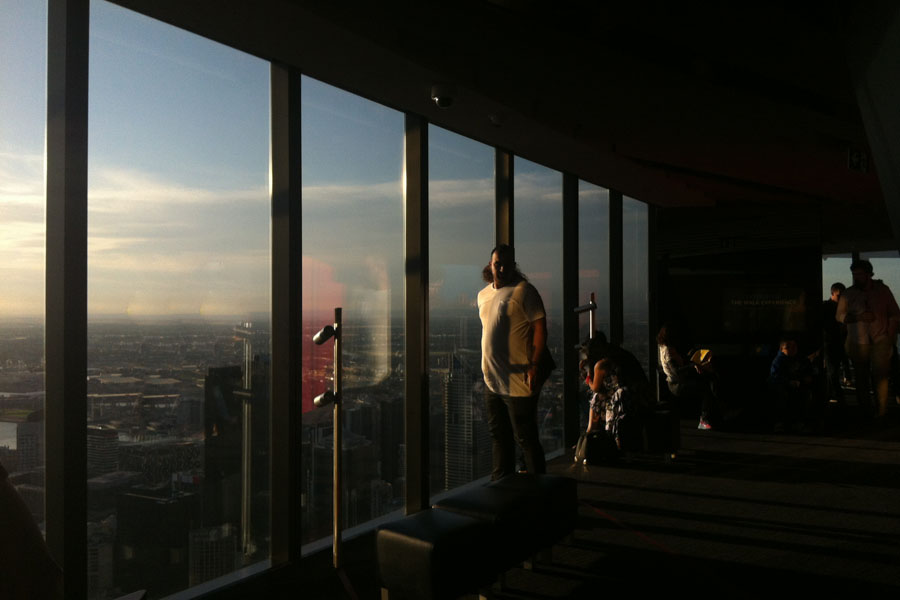 3. Shopping at Brumwick Street
This was my personal highlight as I was just in creative wonderland – so many shops for stationary, clothes and cafés that I like in one place! Definitely take enough time but be careful: everything you buy must fit into your luggage when you leave! The struggle is real. But I checked out a few brands that also sell stuff online that I could order from home. Shopping at its best.
4. Visit the beach at St. Kilda
The trip to St. Kilda didn't seem like a 1 h train ride but like travelling for much further: it's like you're on a very different place in the world. There's this amusement park and that beach that makes it feel like you're somewhere in Miami maybe – although I've never been in Miami myself. This is what it must be like. It's great for stretching your toes in the sand and drinking a smoothie that you get fresh along the beach side.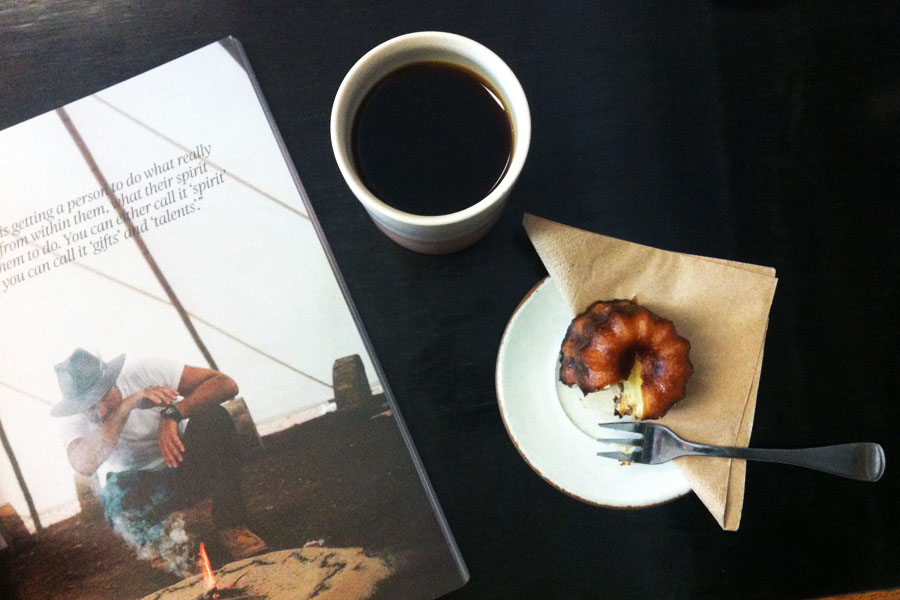 5. Drink coffee (or tea) at Assembly
Not far away from the Melbourne Museum Assembly is a oasis for drinking coffee or premium tea and flicking through magazines. The problem with visiting a city is that you end up walking so far that around 3 pm you're done. This is the best place to relax and just enjoy some friendly conversation with a new found friend. Did I already mention that Australians are the friendliest people? They're witty and ready to give you tips on what to do and see.
Assembly is situated at 60/62 Pelham Street, Carlton.
6. Visit the farmers market in Pahram
This is also a place we found by accident – walking around town without any exact destination in mind has its highlights. Here you can shop for local food and have some great mussels in the square in the middle.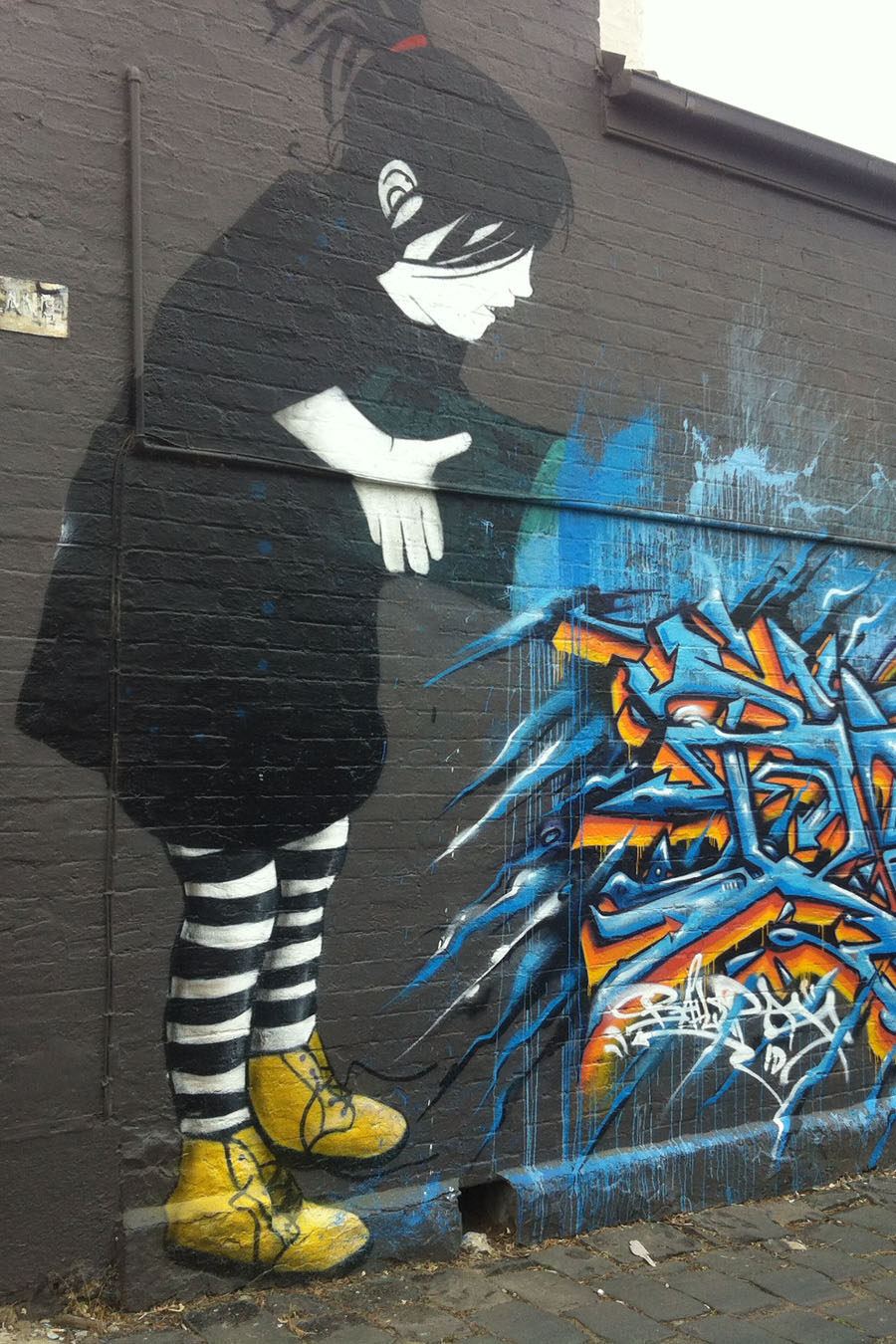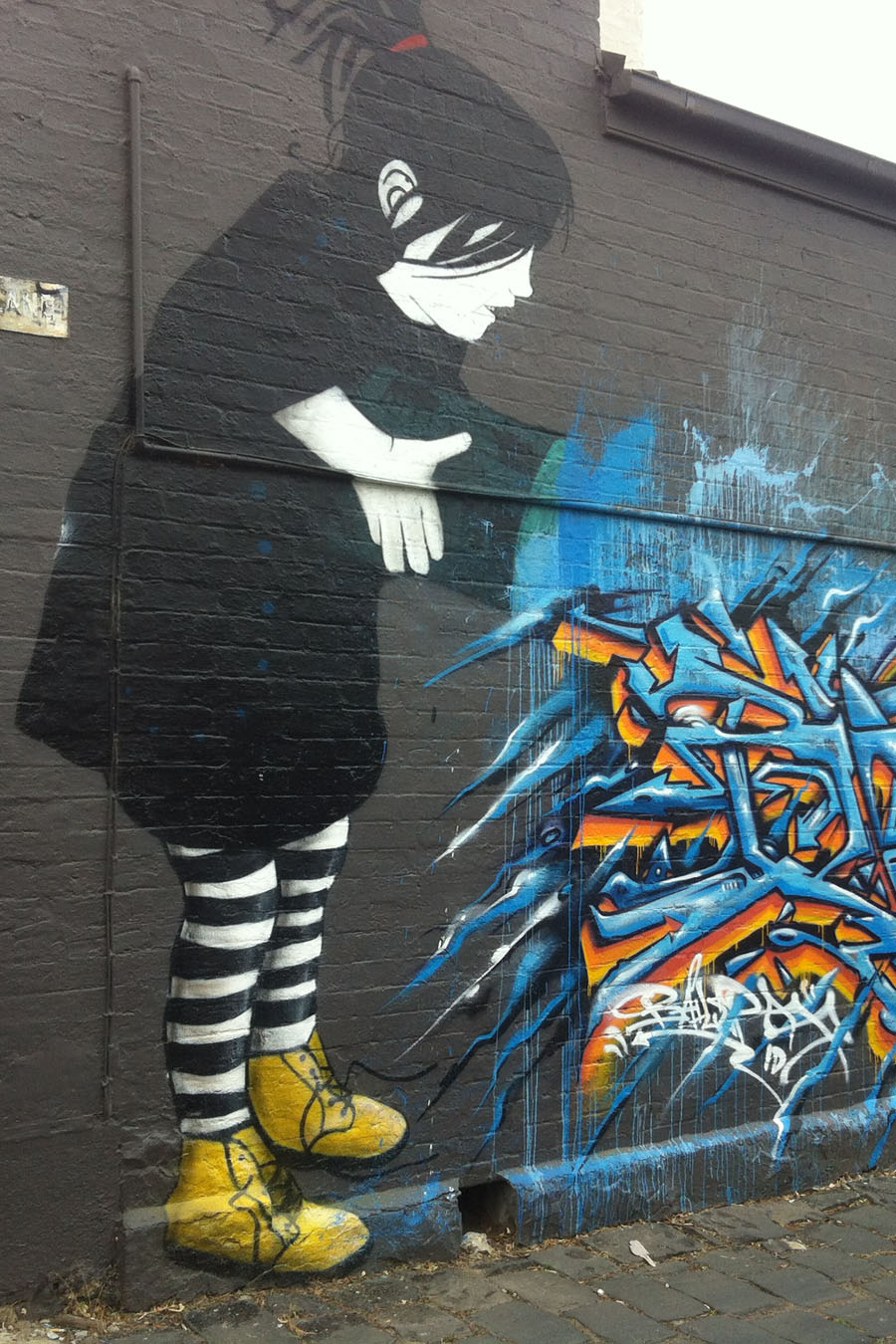 7. Make a street art tour
Melbourne is famous for its street art and there are designated tours. Don't book them! Well, you can if you want to end up with many people taking pictures with their selfie sticks and blocking the view. The best street art in my opinion is also not found at the CBD – although check it out while you're around – but around Fitzroy. If you followed tip 1 and 2 you're in the area anyway and just walk around. Less people, hidden places, great art.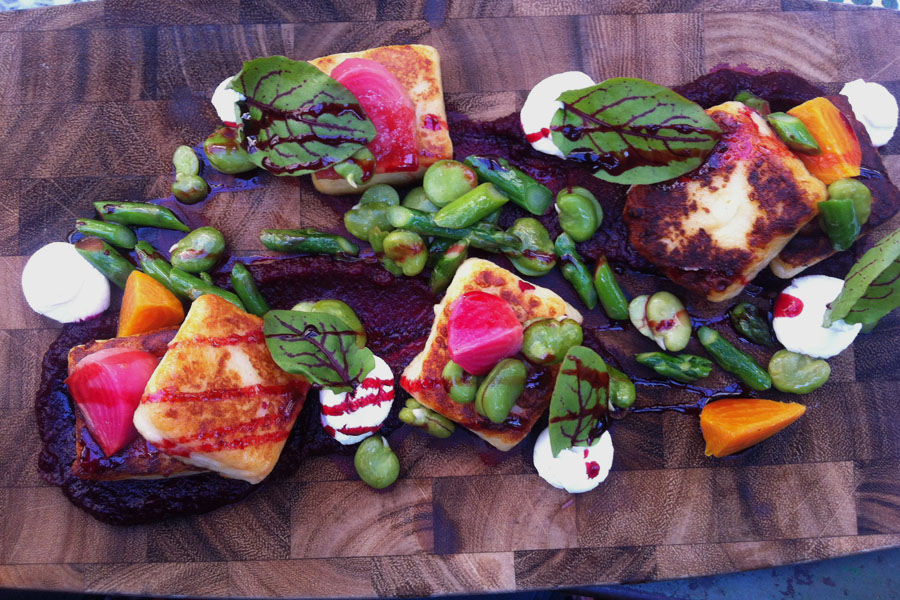 8. Eat out at Grub Food Van
This is the weirdest place we've visited to far. Besides its name there's not only a food van but also a restaurant in the back. In a glass house. With lots of plant. And doll heads. I kid you not. It's really weird and not only slightly creepy and the food is amazing! You can also watch the chefs preparing it while you sit there and get tickled by some plants.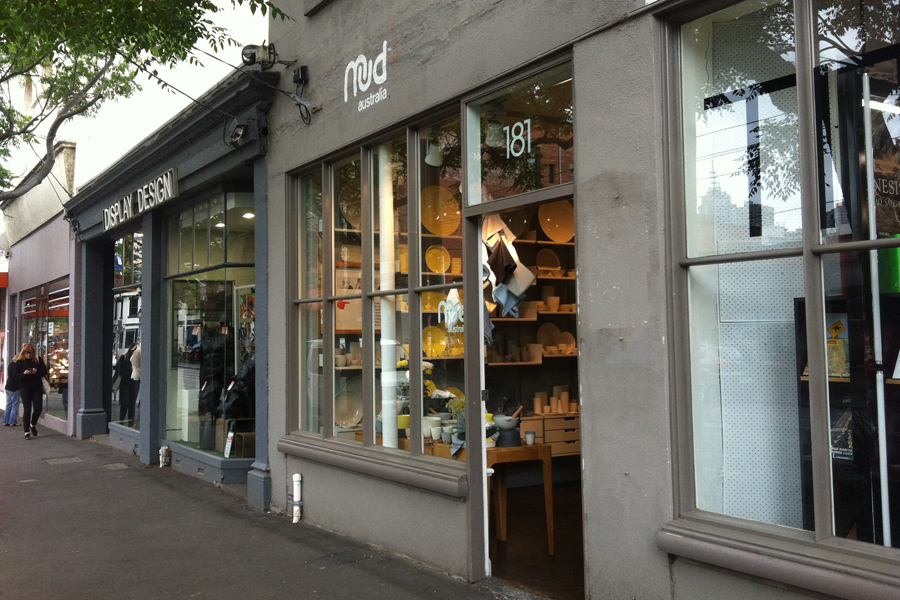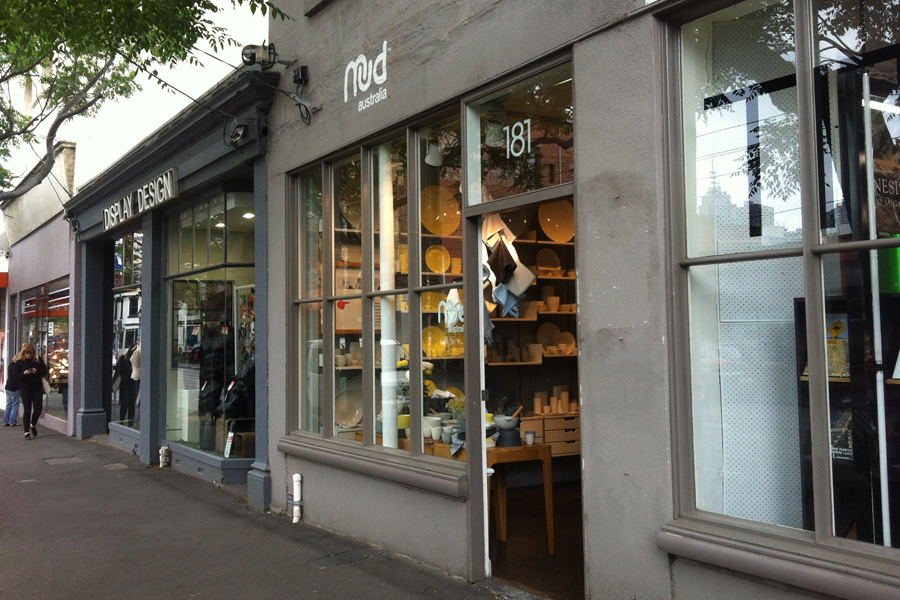 9. Walk around Gertrude Street and Smith Street
Another area with great food, cute shops and perfect places for watching people. Once you're in Fitzroy walk down the Gertrude Street and Smith Street for more shopping and the occasional photo of the architecture and street art.
10. Grab lunch at Trippy Taco
Trippy Taco is a tiny place and it was very crowded which is always a good sign when you don't know where to go. They had great vegetarian Mexican food and don't get me started on the sauces. That's what it's all about.
Trippy Taco is situated at 234 Gertrude Street, Fitzroy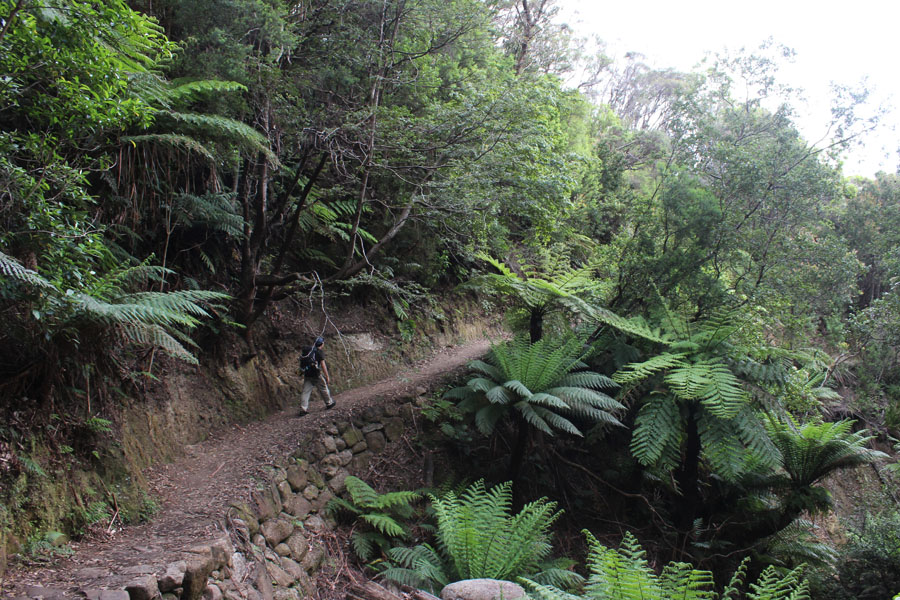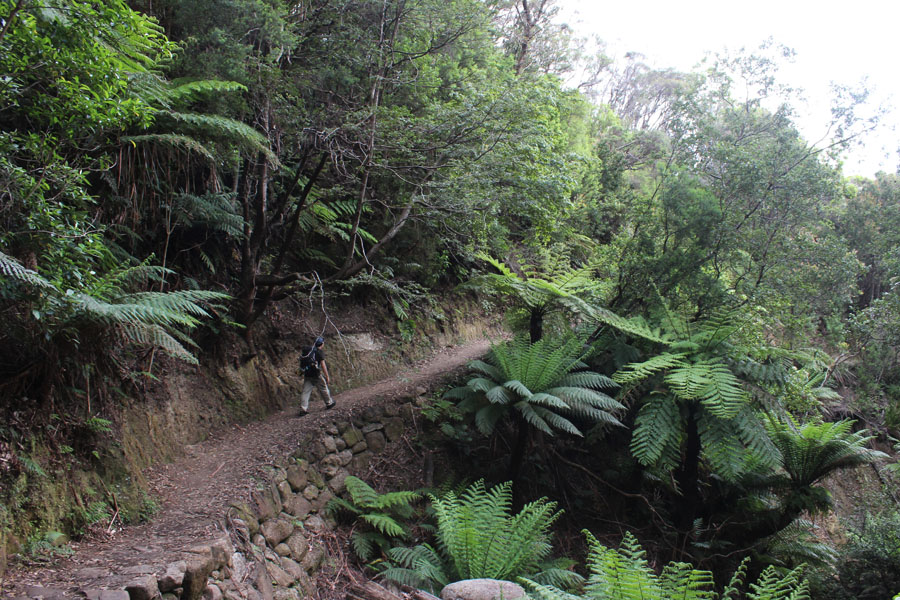 11. Drive down to Wilson's Promontory
Although Wilson's Promontory is not actually in Melbourne, it's definitely worth the trip. And with trip I mean it's 150 kms from Melbourne which isn't such a big deal if you've been in Australia – everything seems far away for someone from Europe. The park is 550 SQ KM and has one village or tourist stop but many camp sites that you can reach by foot. After a three day hike carrying all the food and supplies we needed, I was so tired like never before in my life. However, I've also seen some of the best sceneries of wild forests, empty sand beaches and calm turquoise sea.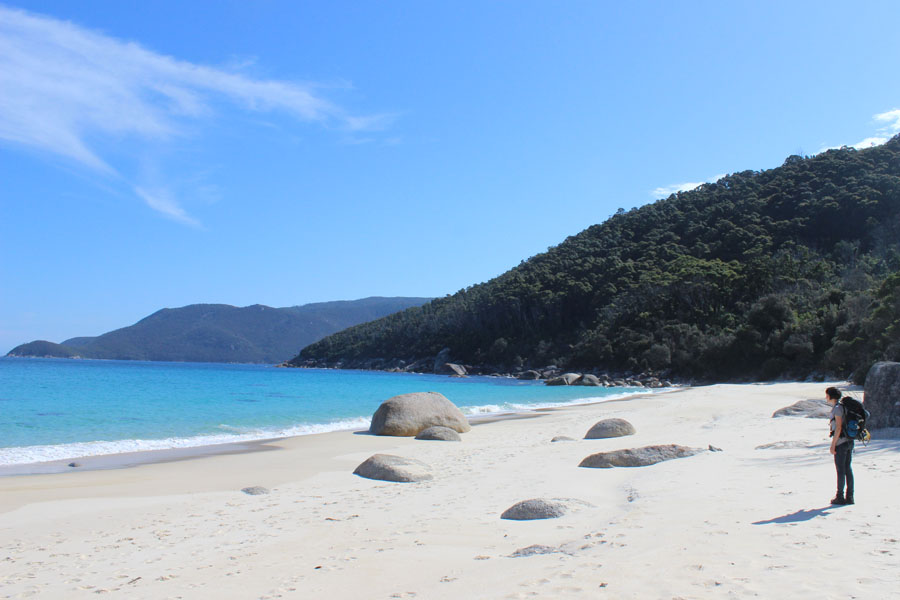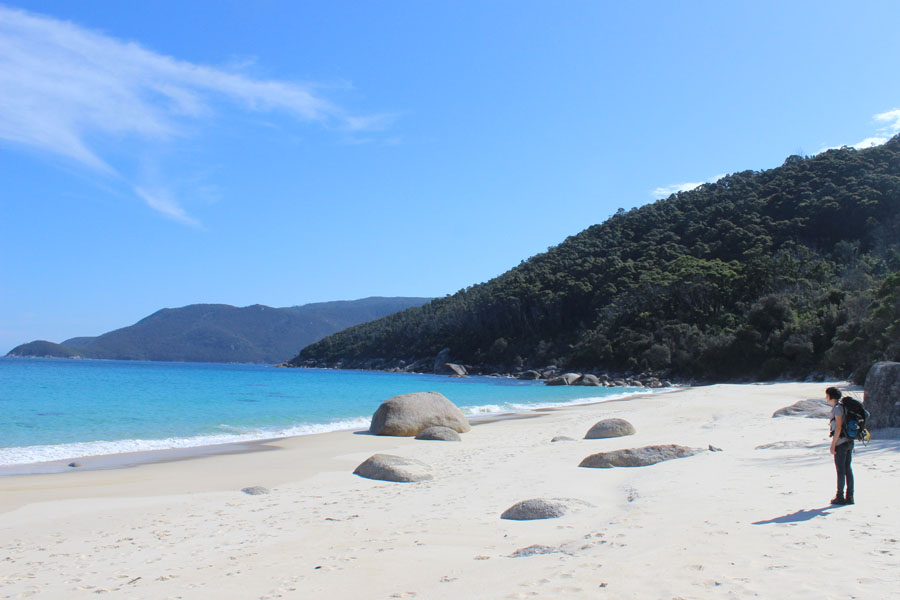 Have you ever been to Melbourne – or Australia at all? What are your tips? Let me know in the comments.
Now. Carry on!