The series LOOK WHO MADE IT is designated to create a space where I introduce and interview creative minds that I admire. People that work in the creative field, as Makers and Doers.
If you'd like to be featured or know somebody I should introduce, please let me know. You can write me here or on any social media channel.
I love this new series so much because it puts me into a whole new mindset. My head is always looking for inspiring people all over the world that pursue their dream of a creative business. That's how I stumbled upon Susan Simonini from Australia. She used to be a painter but started a whole new career working with clay. I love her pieces and wouldn't she live on the other side of the world, I would have bought her whole stock. I settled on a little fella' just like this (the one I bought is sold – obviously!) and I can't wait for it to arrive!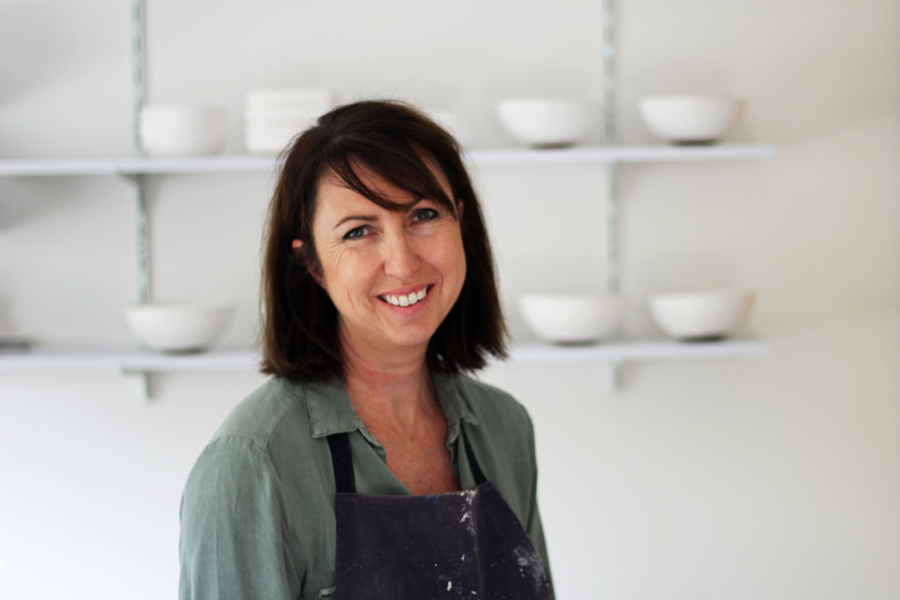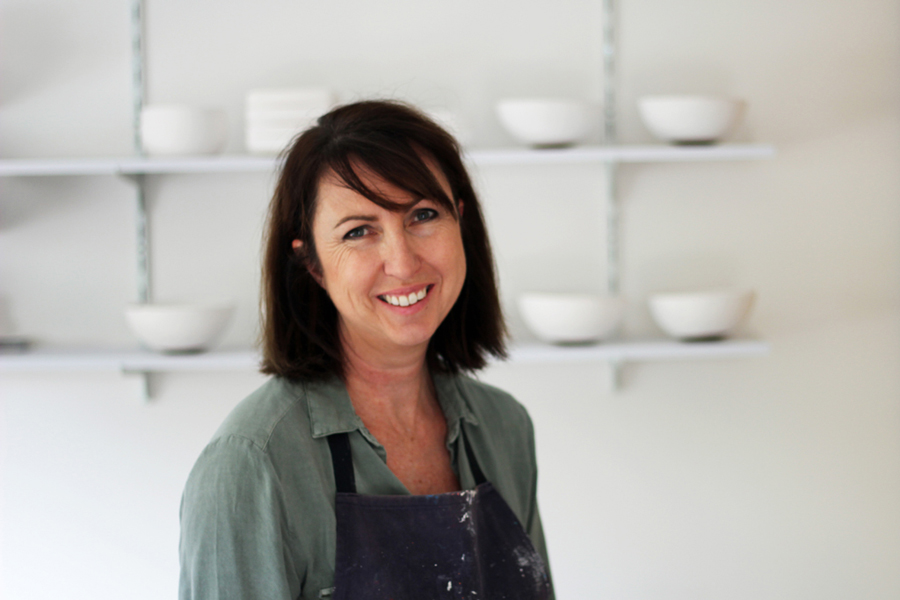 Until then I'm reading her motivating words about what drives her, what hardships she had to overcome and what's next in her book.
1 | You work as a ceramics designer: what drove you to do so?
I was a painter/printmaker for many years, but found myself looking for a new medium.  Clay was something I had not previously explored.
2 | How are you working creatively? Tell me more about your working process.
I just start with a rough idea in my mind and then let the clay and the process determine the end product. I like to work intuitively and organically.  Sometimes what starts out as one thing ends up being something else altogether. It's the same when it comes to decoration – some pieces ask to be decorated and others like to be left quite raw.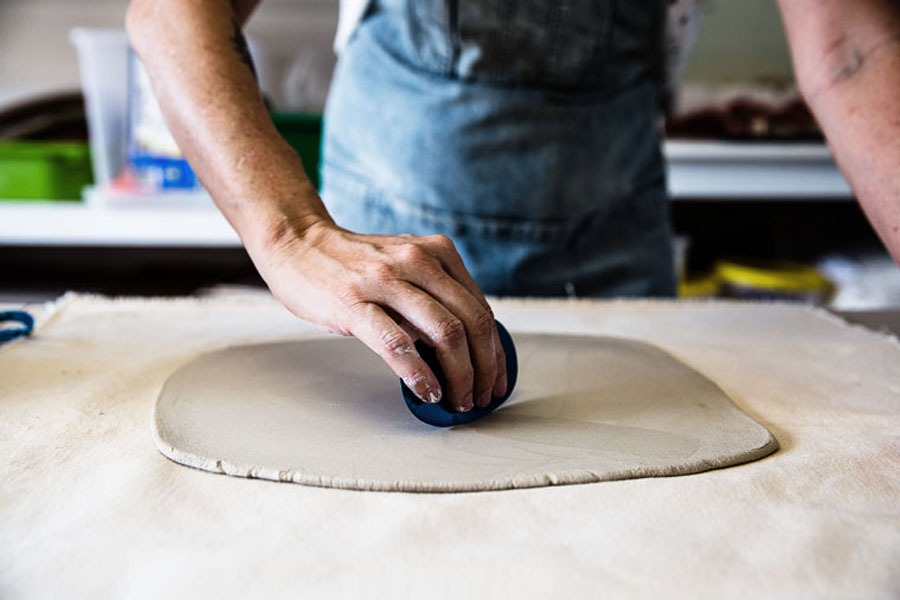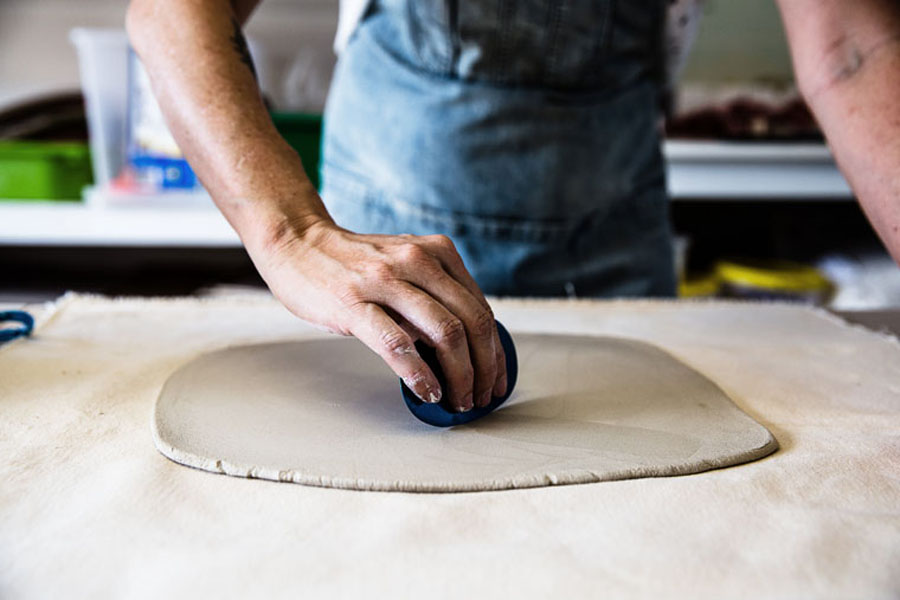 3 | Where do you get inspiration for your pots, plates and cups?
I look to the local coastal landscape for inspiration for shape and form.  The Australian beach lifestyle is a big influence on the general look of my ceramics – often bright and whimsical.
4 | You have a background in painting: Are there any similarities to working with clay? What do you like most about your new creative outlet?
There are almost no similarities between painting and clay for me in a practical sense, but the creative process is similar in that I never sketched or planned my paintings either. I just started making marks on a blank canvas and let the painting evolve.
5 | Who or what is your biggest influence?
The simple, yet complex, shapes and glazes of Japanese pottery is so inspiring. I am travelling there in September and can't wait to visit some pottery studios.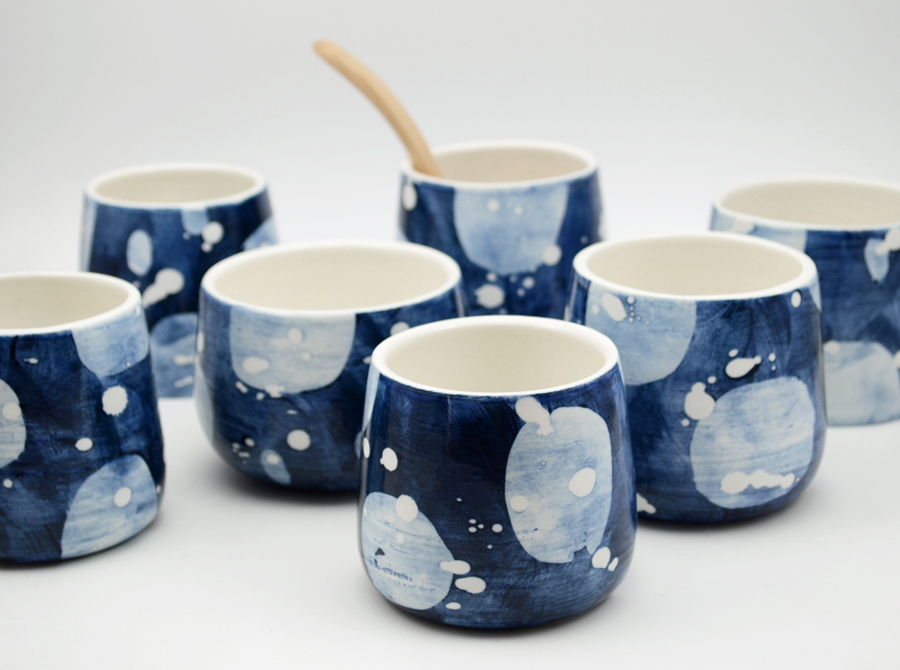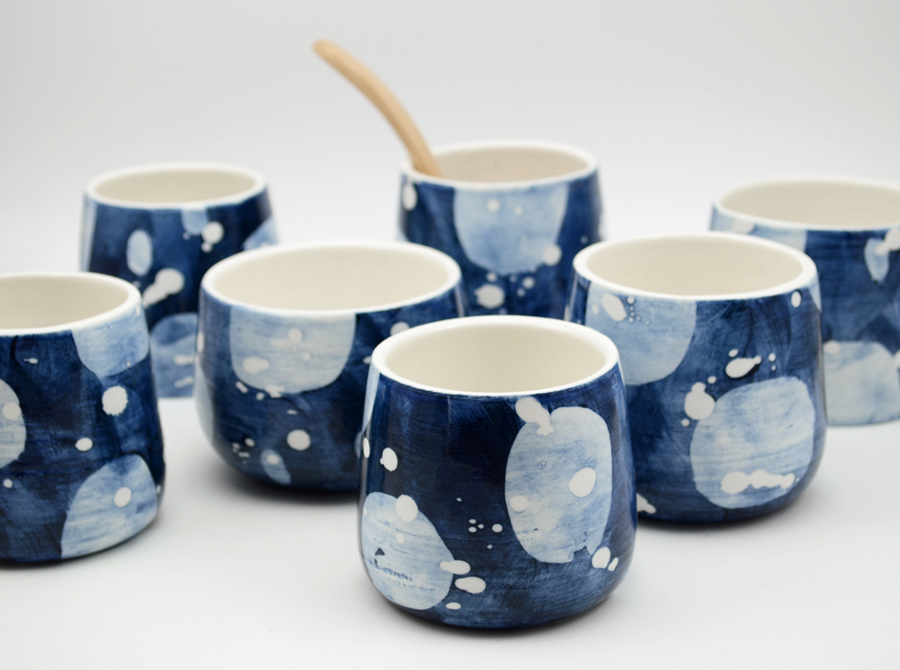 6 | What do you love the most about your creative business?
Getting to follow my passion every day and hopefully making something beautiful to put out into the world.
7 | What were the first steps you took to be where you are today?
I started selling on Etsy in 2014, which is a great way to start a creative business. There is very little outlay and it is a super supportive community.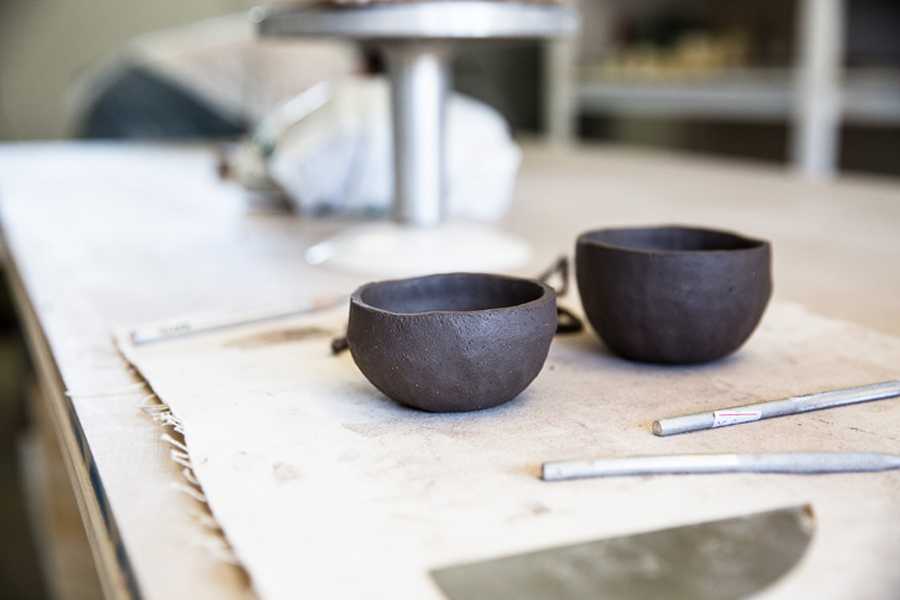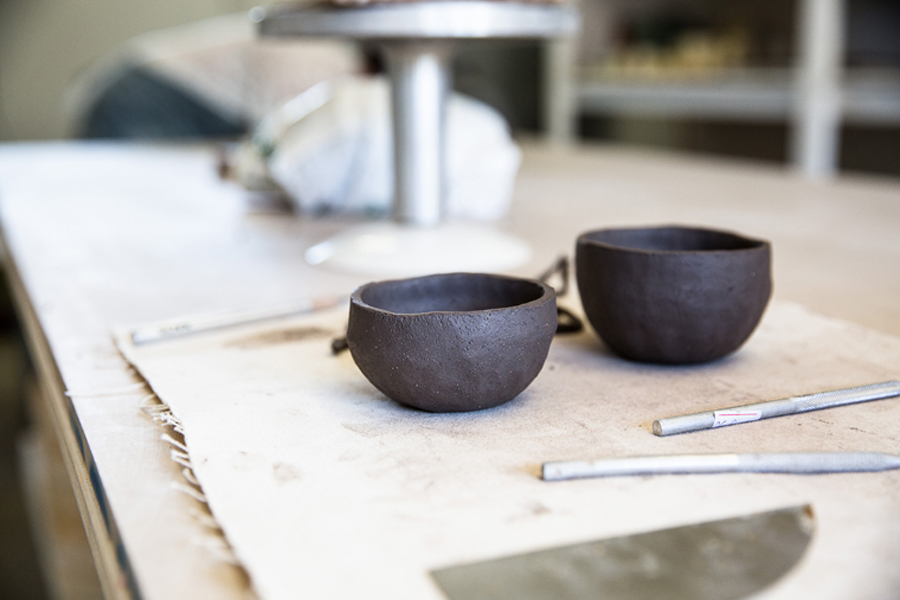 8 | Could you give some practical advice to someone who's just starting out or considering working with clay?
Going to classes is a great way to start.  Some of the equipment needed to make pottery is very expensive, and a good studio will have everything you need. Being in a group all learning together is very inspiring and creative. It's also heaps of fun!
9 | Were there any hardships that you had to overcome? How did you manage to do so?
There are many challenges when you turn a creative pursuit into a business. You have to keep balance in your life or it will be all-consuming. Making ceramics is physically demanding, and my greatest challenge is dealing with pain resulting from repetitive actions. I have to do lots of stretches, walk daily and make sure I have frequent breaks from the studio.
10 | With what did (do) you struggle the most?
Finding balance between business and family life.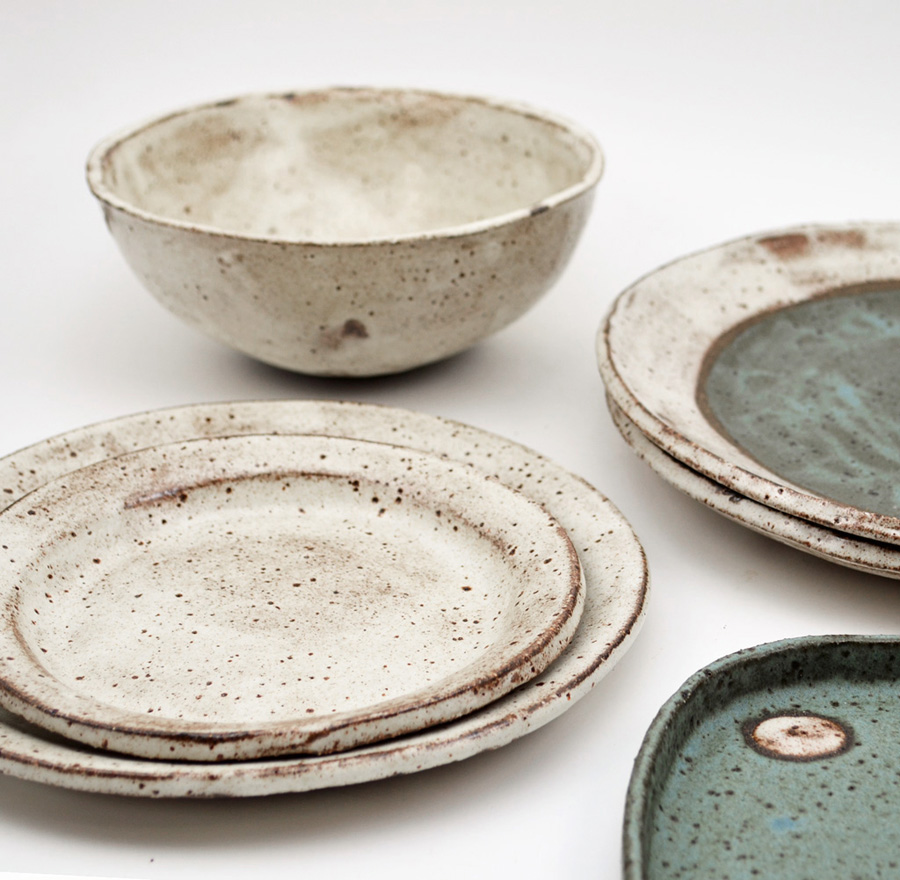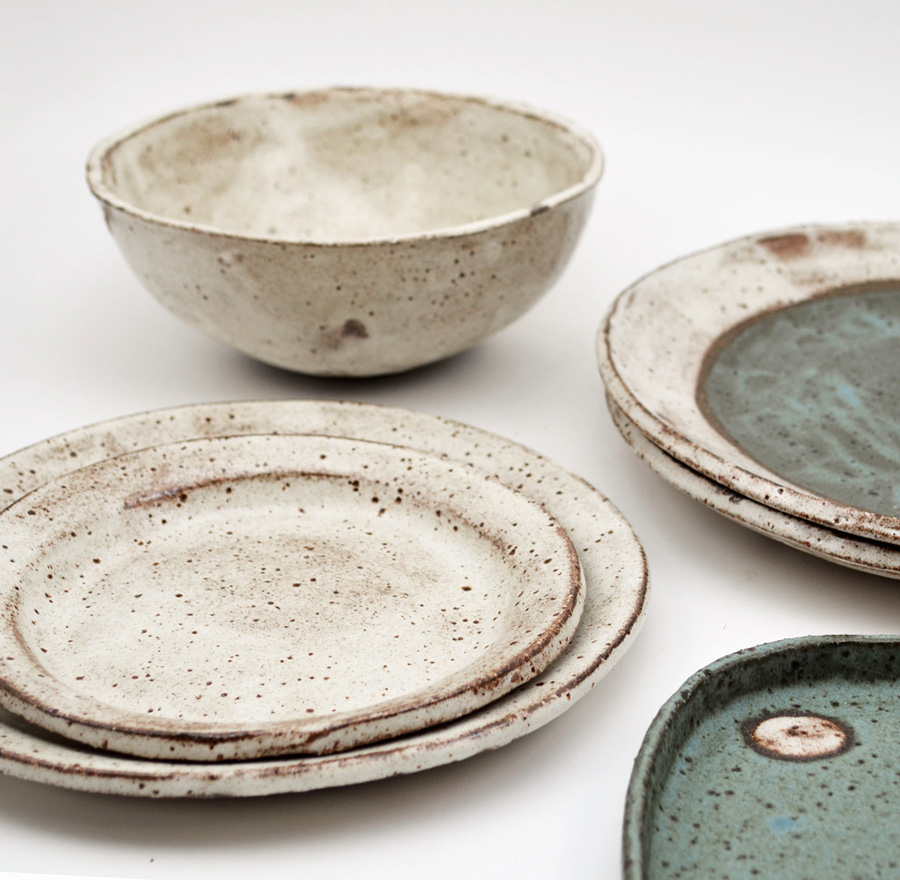 11 | What's next? Any plans for new projects?
I have work in an upcoming group exhibition (my first) in April and I want to explore this direction, making more one-off pieces. I am continually experiment with surface design also – painting and printing on clay. It's not quite there yet, but stay tuned!
If you like the work of Susan just as much as I do, head over to her products overview or look through her Etsy store. I'm definitely keeping an eye on that and maybe one or to of this goods will find their way over the great ocean into my home …
Now. Carry on!