One of only bad things about my new flat is that I don't have any window sills. None. I mean I had very few in our old flat with rooftop windows but this time I have floor length windows. Which sounds not like a bad thing limits me totally in my decoration fever. Window sills are the best for temporary exhibitions of all the things I make!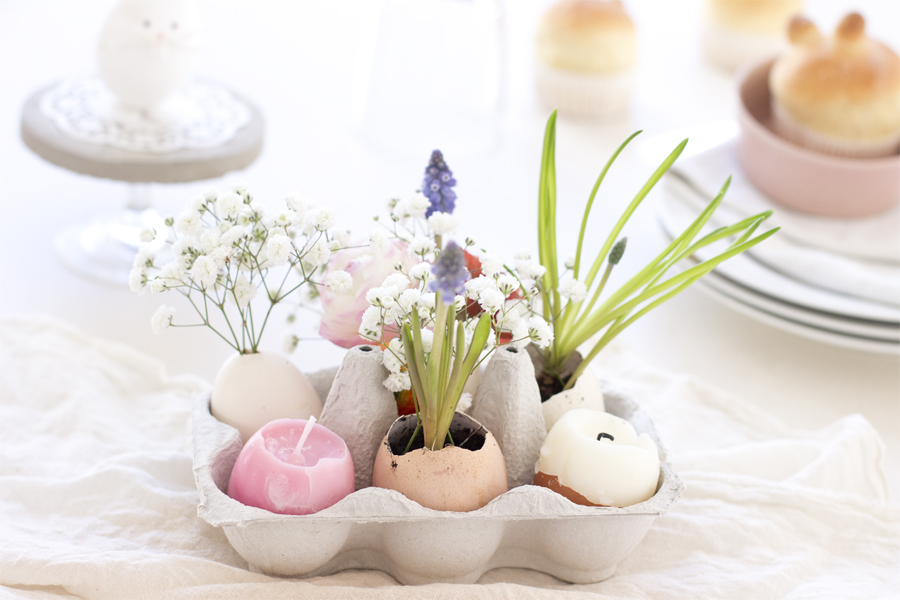 What do they say: when lives gives you lemons … or in my case: if life gives you no window sills, I just decorate every table we have. Constantly.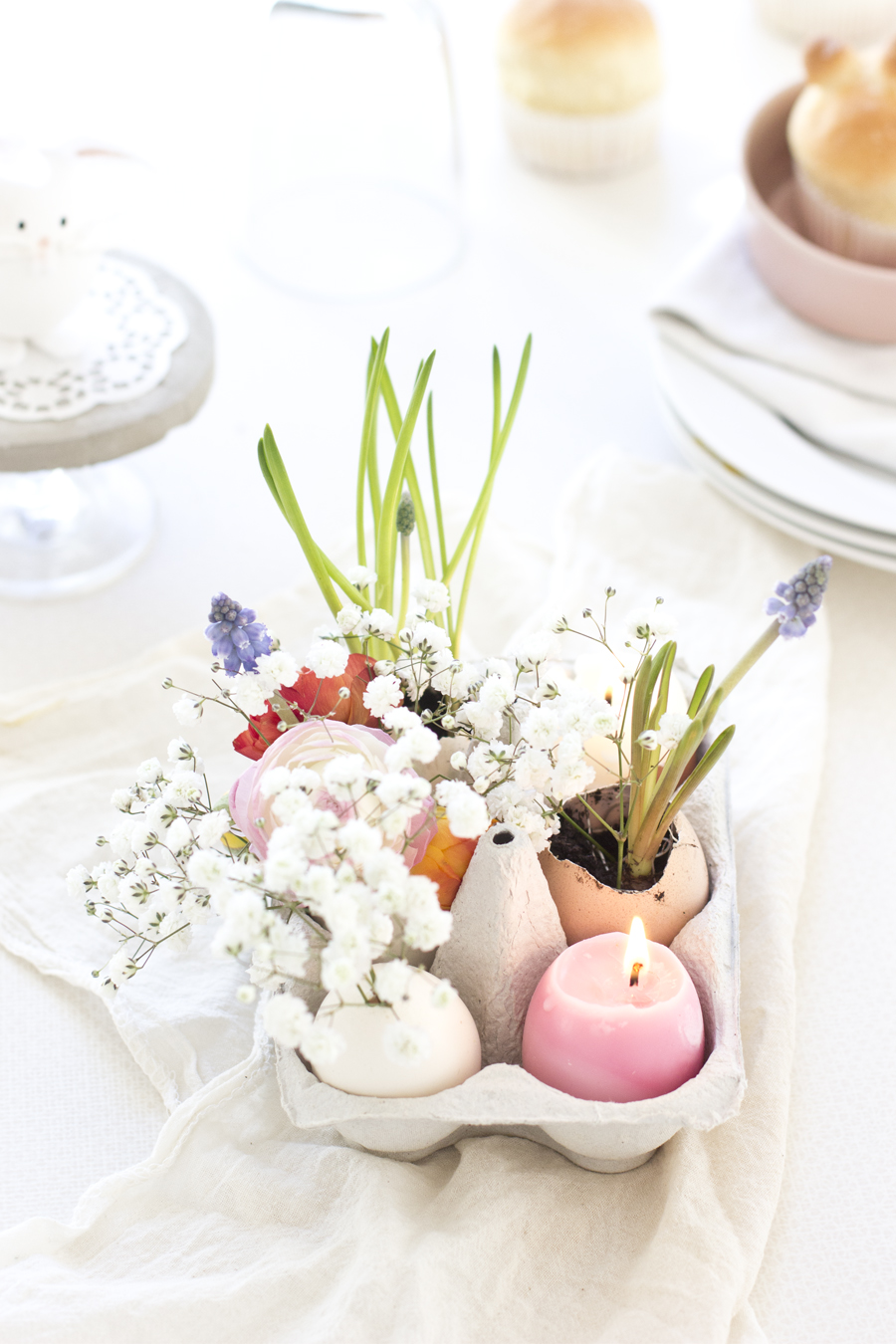 So I put the candles (you can make them using this tutorial) to a good use (it's my birthday today after all!) and made this Easter decoration for the table. I'm moving it around all the time but I like the bright, soft colors that are making me lust for spring even more.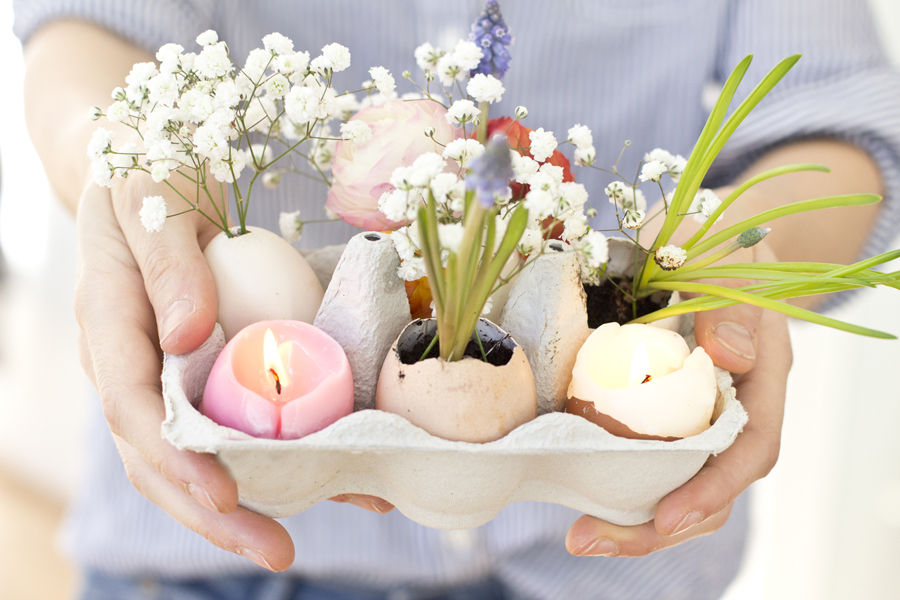 This could also be a great way to give some flowers to a beloved people. Just don't throw away the egg shell of your breakfast egg. Wash it out and fill it with flowers. Baby breath is a good start. I love their tiny delicate flowers.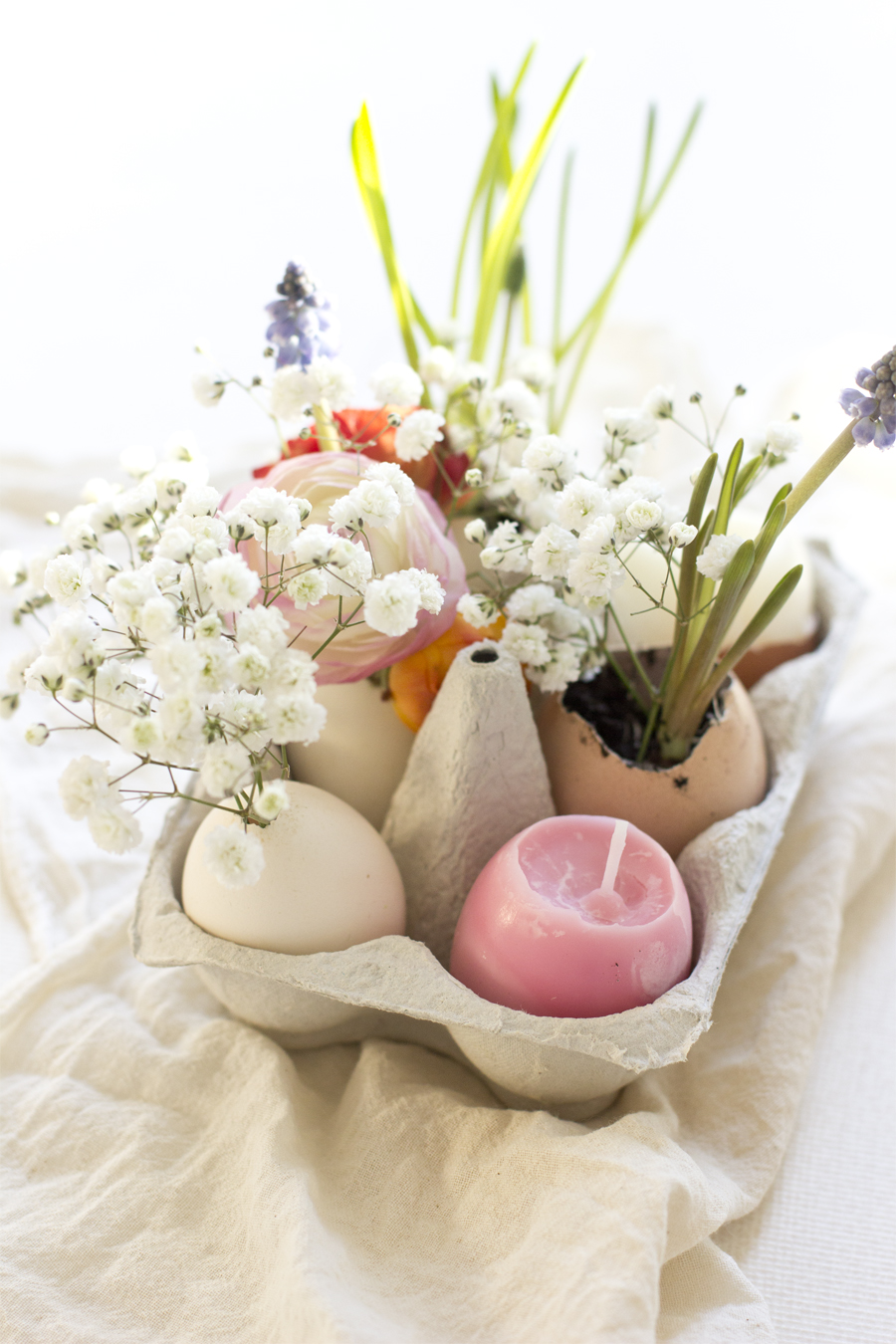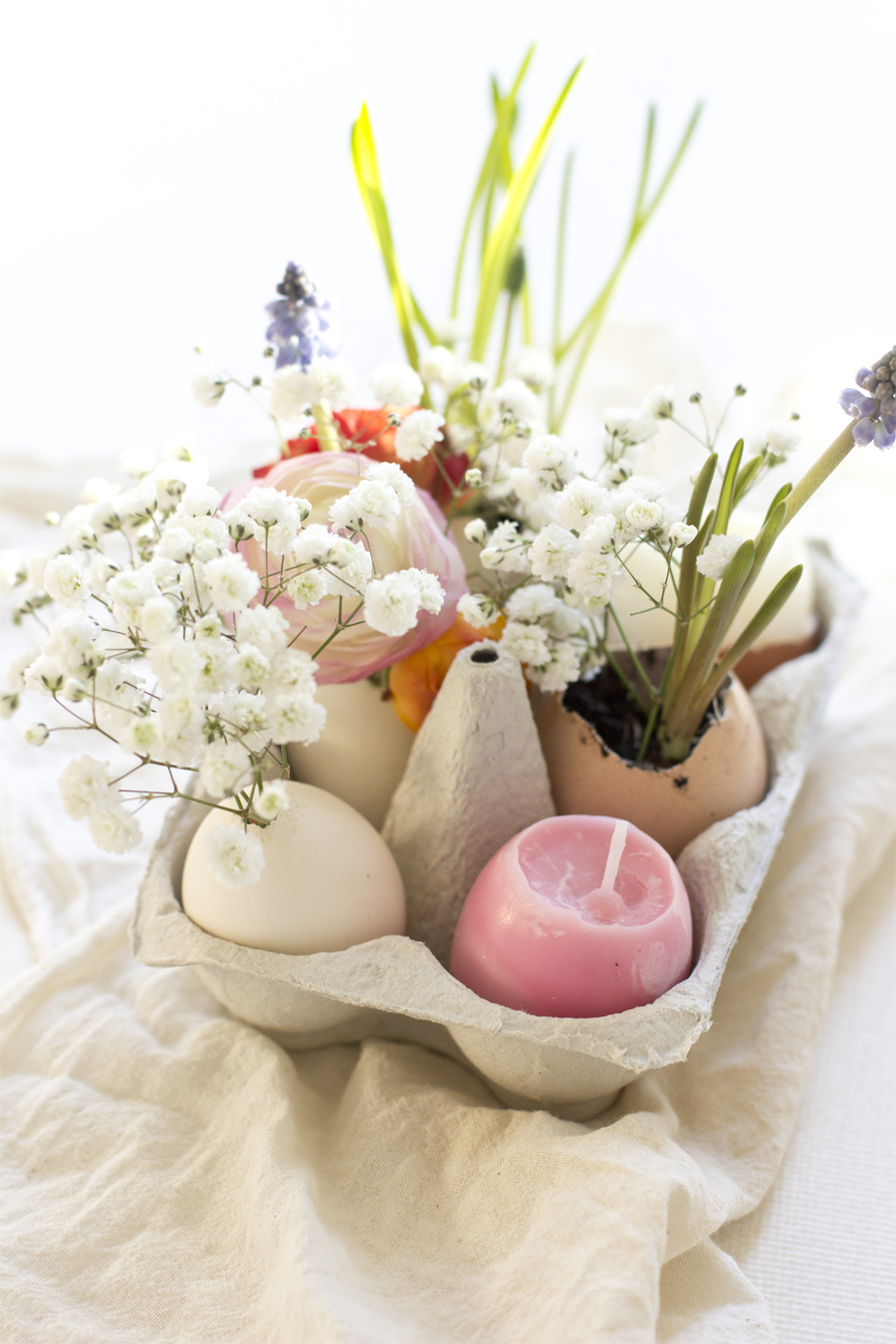 So I'm off celebrating my birthday all weekend long. Yay for birthday's on long weekends! Isn't that the best?!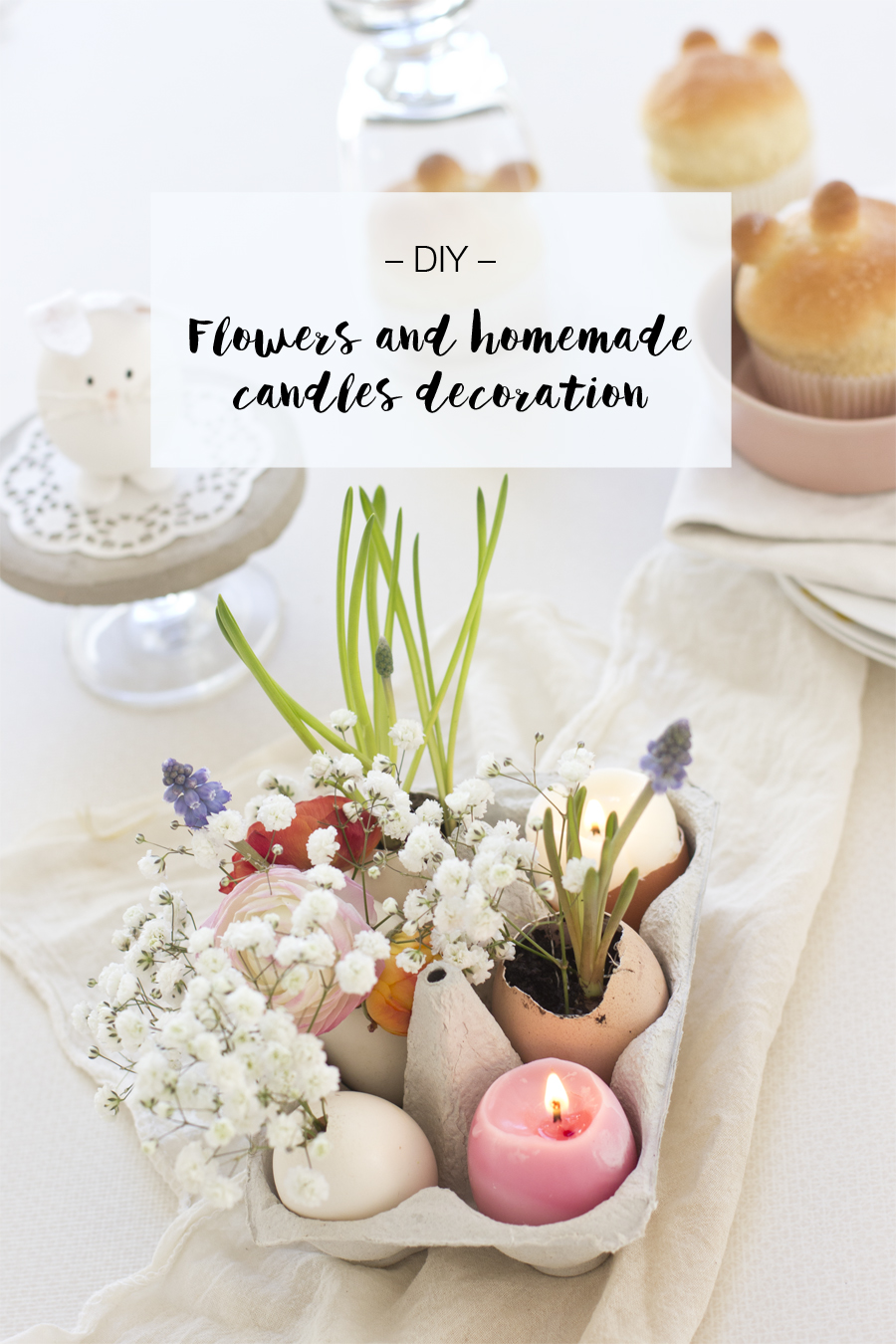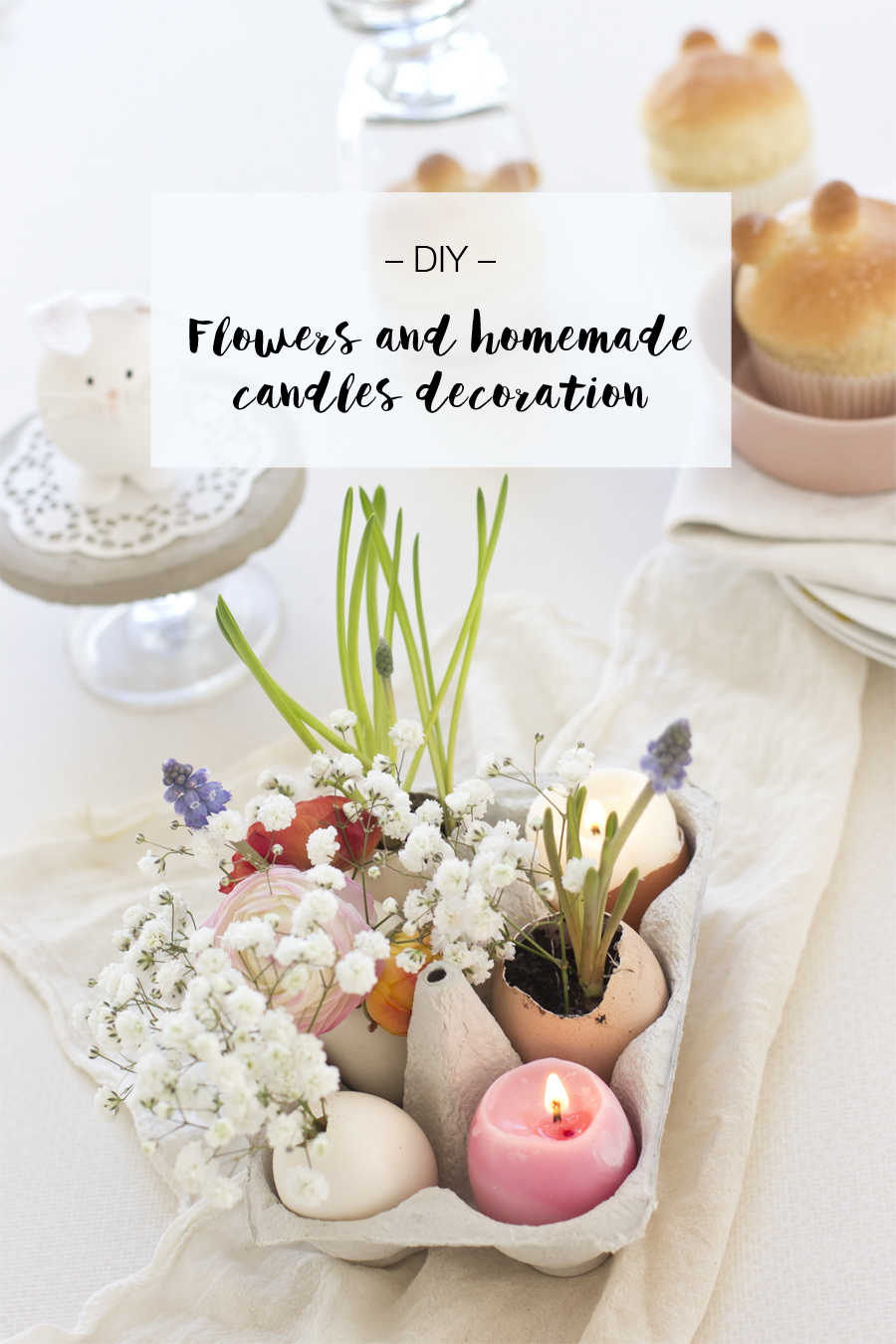 Now. Carry on!