The series LOOK WHO MADE IT is designated to create a space where I introduce and interview creative minds that I admire. People that work in the creative field, as Makers and Doers.
As you might have seen on Instagram: I'm a huge fan of the outdoors. I spend most of my weekends exploring woods, mountains and lakes. Being outdoor is a big part of my well-being. What I have been missing so far was a backpack as a companion. I was looking for a stylish one that's light and waterproof. And something that looks good on Instagram. Because reasons.
Then I found Ursula Lidy, mastermind and creative brain of LU Design. She creates bags and backpacks and when I saw the model "Leopold" I was smitten. Could my search be finally over?! I guess so! And because she designed them on her own and makes them in Vienna, she's also a great fit for this series. So read all about her background in the fashion industry, the ups and downs of being self-employed and her crowdfunding campaign.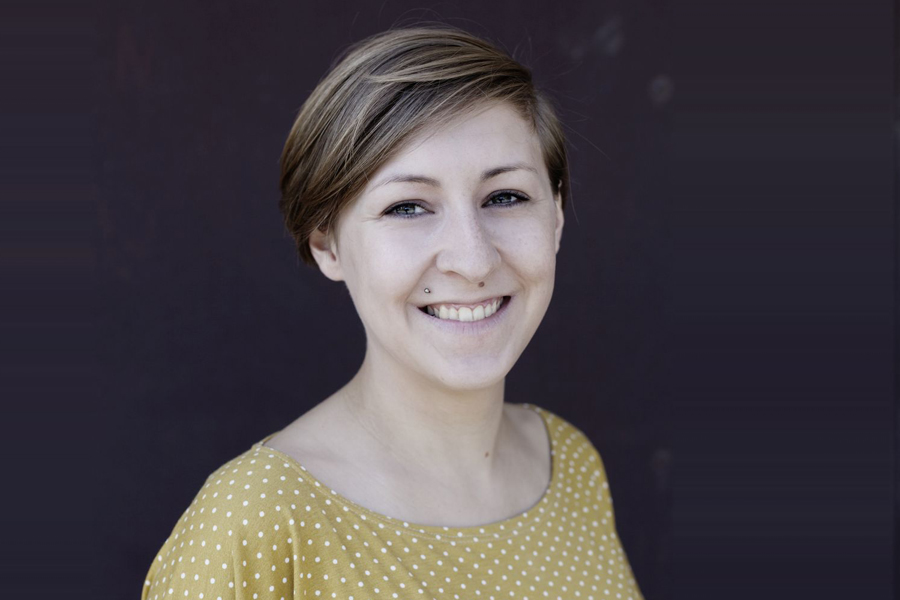 1 | You work as a bag designer: what drove you to do so?
I'm actually coming from the fashion industry. During my pregnancy in 2014 I was looking for a lightweighted backpack that should also be fashionable and weatherproof. Unfortunately I couldn't find any that's when I started to try sewing my own.
2 | How are you working creatively? Tell me more about your working process.
In order to work creatively, I need some slack, some time for myself – only then ideas are flowing. When I'm stressed out or stressing myself to create something new, it's never going to happen.
3 | Where do you get inspiration for your bags and backpacks?
I was strolling through Vienna and taking the inspiration from the people on the street, what they were using and literally put all the cherry-picks into one bag.
That's how the backpack "Leopold" came to life. Through conversations and requests with customers I was able to creat three more models.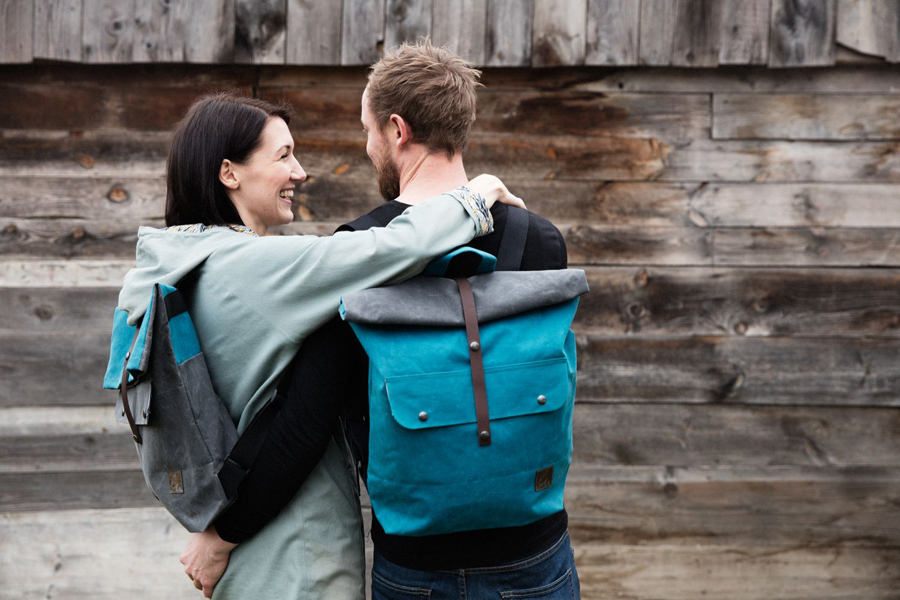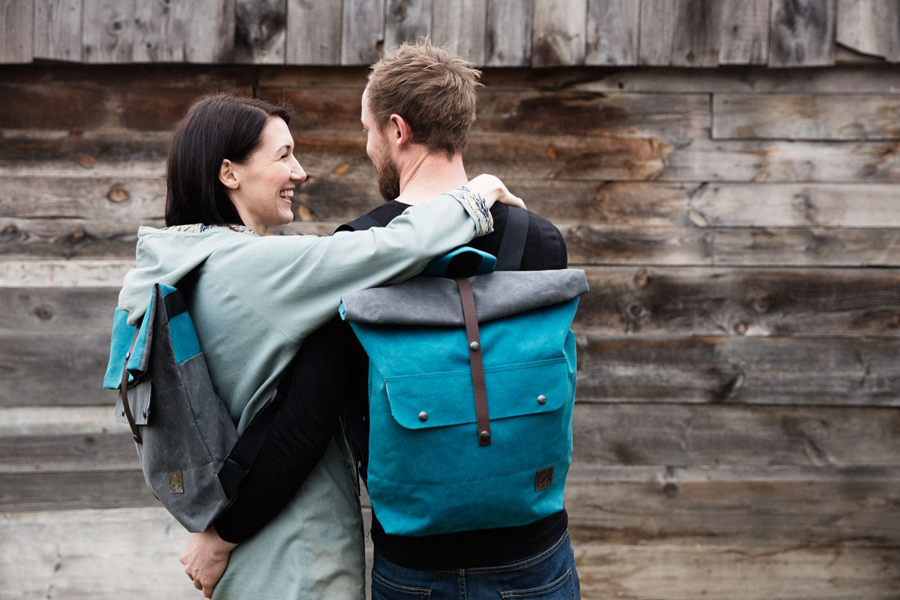 4 | You produce them yourself in Vienna. What are the pros and cons of doing everything on your own?
I'm overprecise. This makes it difficult to give something out of hand – if I'm having to much work, I need support for the sewing. I found a great workshop in the 16th district and I'm very happy with it. It was a long process until I could admit to myself that I can't do it all on my own – especially when juggling work and family with ma 10-month-old daughter.
5 | What do you love the most about your creative business?
I can realize my own ideas and it's so much more rewarding when people like what I create. That reinforces what I do. It's a great feeling.
6 | What were the first steps you took to be where you are today?
I became self-employes part time. Only in 2012 I was fully commited to being self-employed. I could make a lot of work experience. Without that I wouldn't have all the knowledge about the craft itself and all the business contacts I need.
7 | Could you give some practical advice to someone who's just starting out or considering becoming a bag designer?
I would start out as being employed and weigh the pros and cons of being self-employed and if that's a path you want to go. The fashion industry in Vienna is relatively small and there are already many fashion brands – that makes it hard for a newcomer to stand out and live from what you do.
8 | Were there any hardships that you had to overcome? How did you manage to do so?
There are always good and bad times and side to being self-employed. But it's never so bad that you can't continue.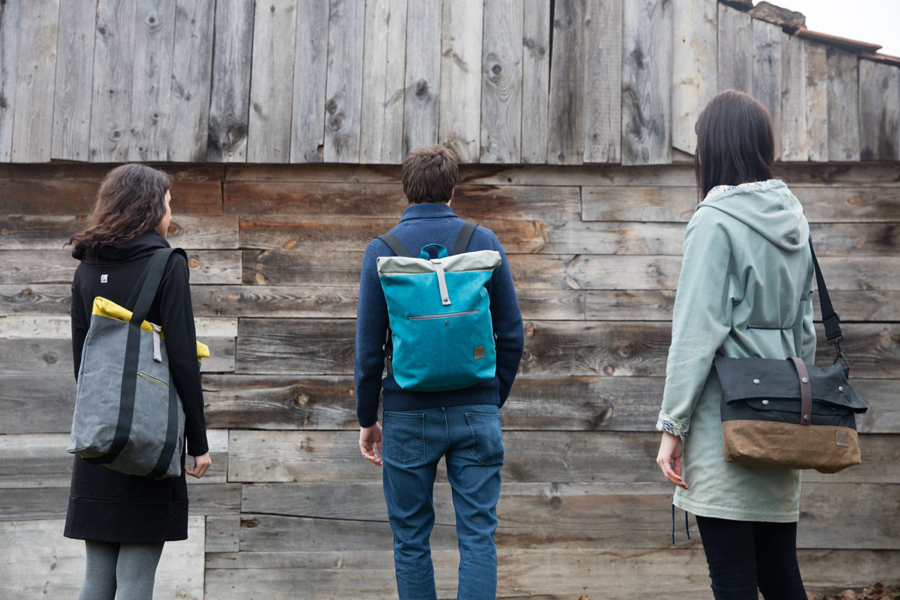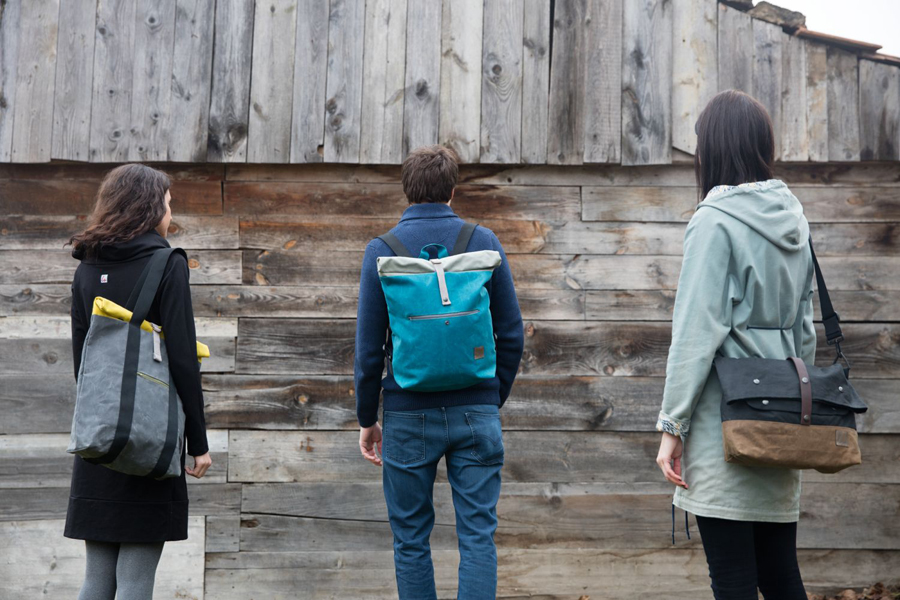 9 | With what did (do) you struggle the most?
As an independent designer and craftman you're always unsure what the next month will bring … money, ideas, luck – you shouldn't fixate on anything. And it's working for yourself and all the time. J
10 | What's next? Any plans for new projects?
When the crowdfunding project is a hit, the year is already planned out. There will be more than enough work!
If you like her bags as much as I do, please support Ursula Lidy's crowdfunding campaign and order your own Leopold!
Now. Carry on!