Ok, it happened. I started baking cookies. It feels way to early. Where is the snow? Where is the cold? Where's the excuse to blast Christmas songs and howl sing along with it. Well I don't need an excuse to bake with chocolate and I start the crazy cookie baking craze with these spiced chocolate cookies that taste like tiny little brownies that melt in your mouth.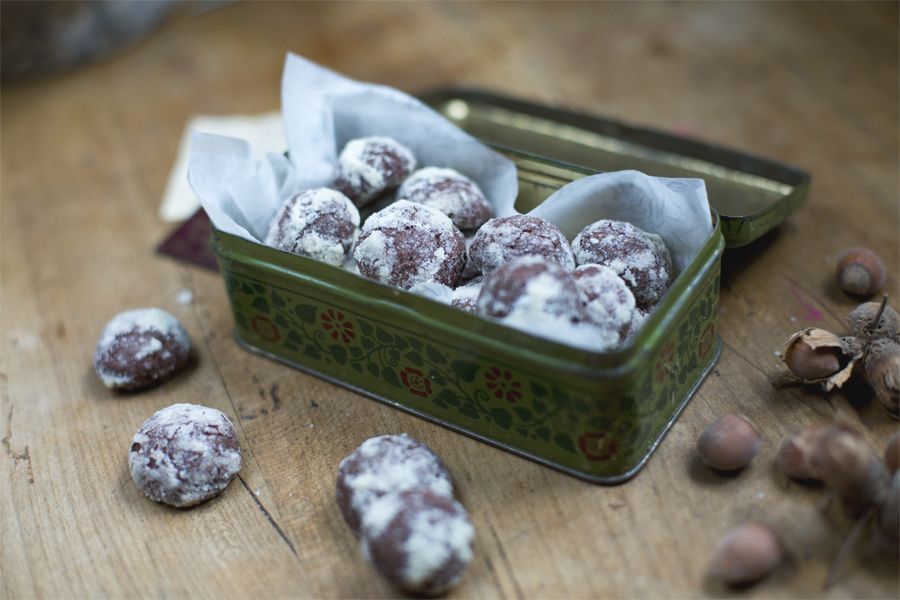 All you need is:
– 180 g dark chocolate
– 60 g butter'
– 2 eggs
– 120 g castor sugar
– 1 tsp Vanilla sugar
– 200 g flour
– 2 Tbsp cacao powder (without sugar)
– 1 tsp baking powder
– pinch of ground cloves
– 1/2 teaspoon cinnamon
– 100 g dust sugar.
Melt the chocolate over a waterbath, put it aside and add the butter. Stir well. Beat the eggs with the castor and Vanilla sugar in a bowl and add the butter-chocolate mixture and spices.
Mix the flour with the baking and cacao powder and slowly combine with the wet ingredients. Put the dough in the fridge for 1/2 hour and preheat the the oven to 160° C meanwhile.
Sieve the dust sugar into a plate. Make little balls with the dough and roll them in the dust sugar (the more sugar that sticks to the cookies, the prettier they will look after baking). Put on a baking tray lined with baking paper. Bake in the oven for 10 mins. And voilá!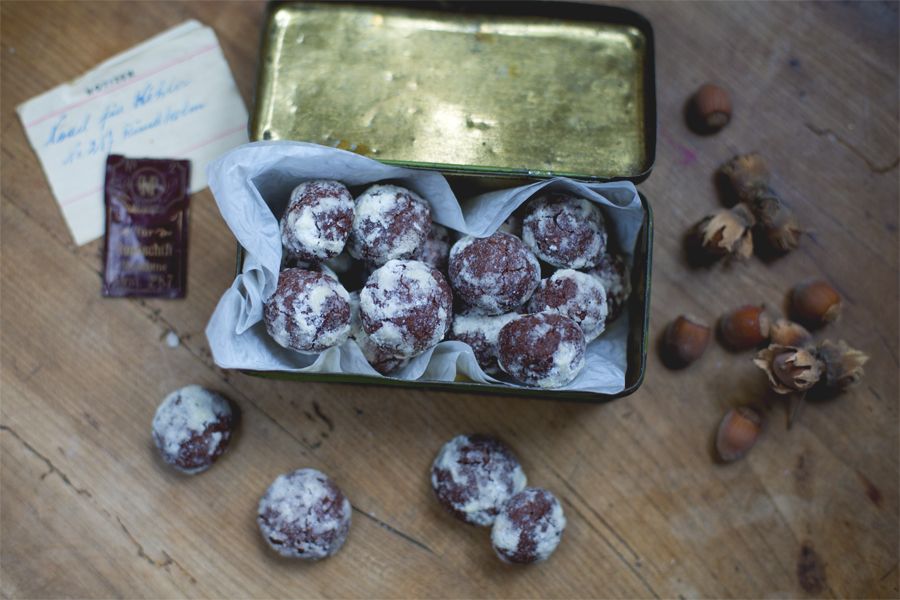 They taste like little chocolaty gingerbread bites. A really good combination and this recipe is definitely a keeper! Almost as good as my favorite Christmas chocolate cookies.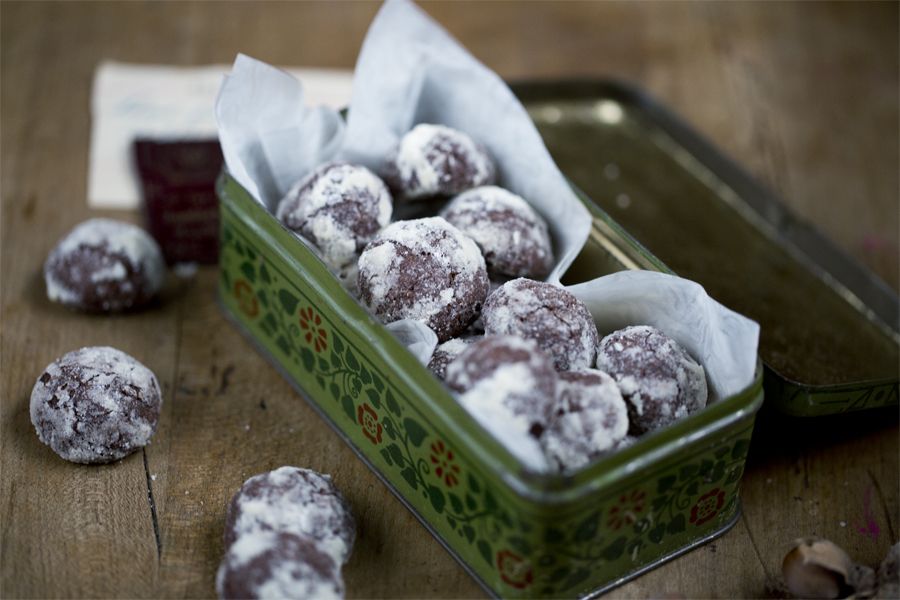 Now I have already 4 recipes (despite this one there's this and this and this) that I can add to my growing selection of tested and approved Christmas cookie baking tradition recipe book (I don't have one yet but it sounds like a thing to make).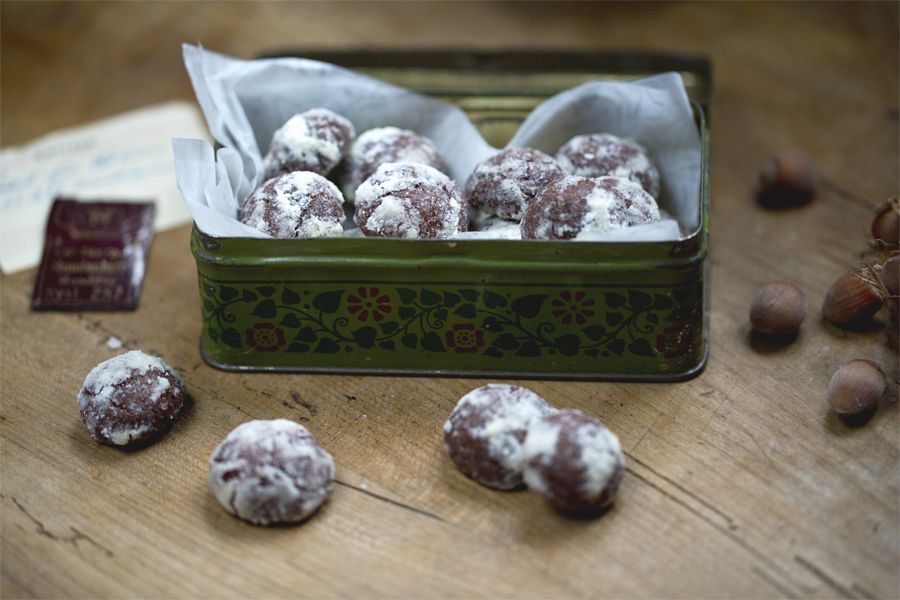 Now. Carry on!