Now that I made for Valentine something to eat (or more), a plate to eat it from and also some wall decor, all that is left to make the Valentine's Day dinner perfect is some decoration for the table. Something that sets the mood – and what's better to set the mood than light and music. As I'm not a great musicians (and I'm lucky nobody can hear me sing under the shower), let's make a light. (I have this thing with lamps).
It's not a lamp though that I created. It's a lantern. A DIY tin lantern to be exact and what I love most about it is that it doesn't look too cheesy with the rustic look of that old can.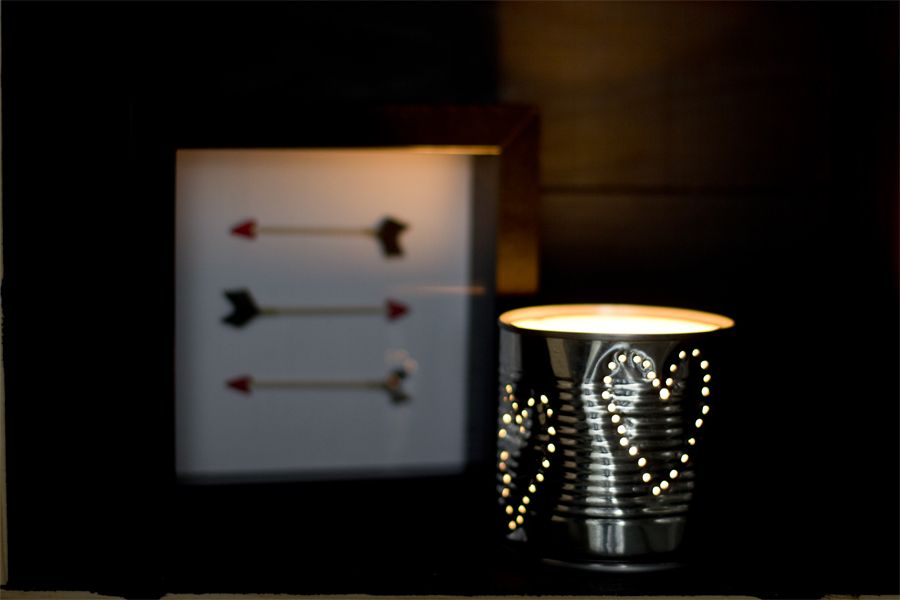 For this light I upcycled an old tin so while you prepare for Valentine's Day you're doing good as well (I'm exaggerating but you know me, I love to do that).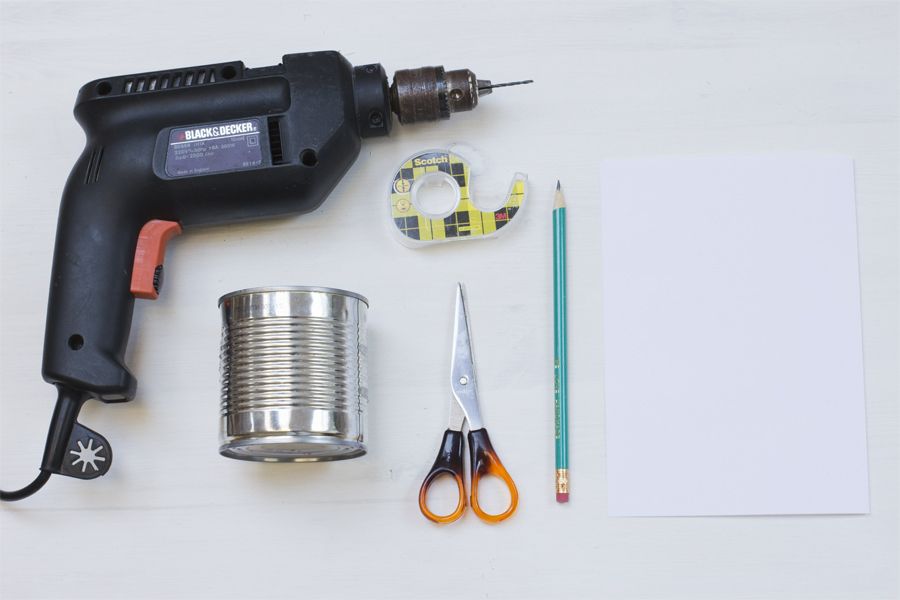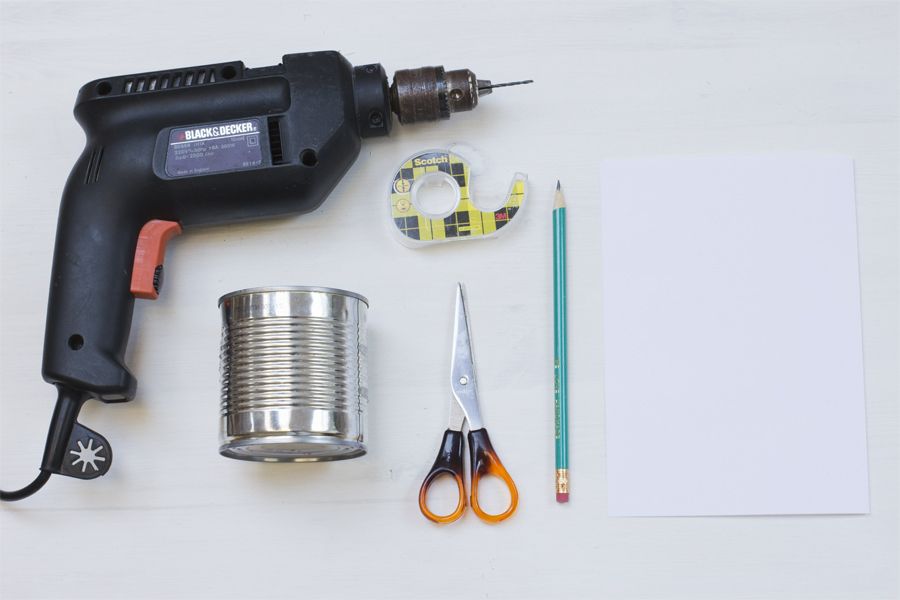 All you need is:
– paper
– scissors
– an empty tin
– double sided tape
– a drill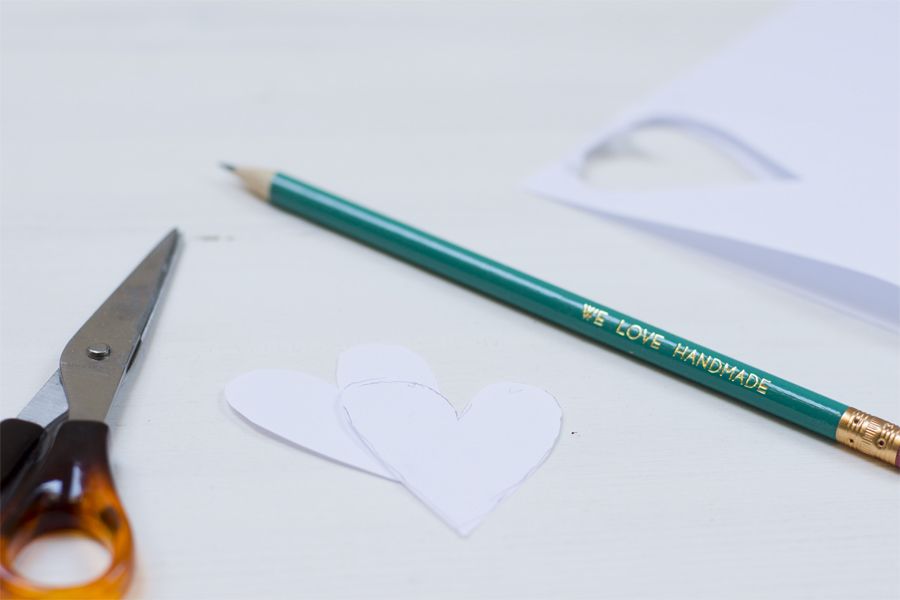 1. Make 2 heart templates out of the paper.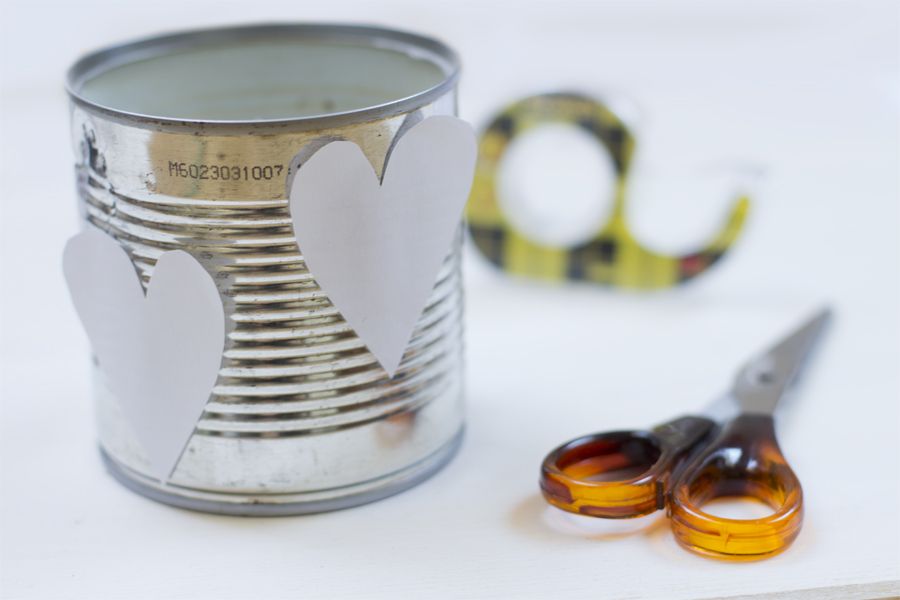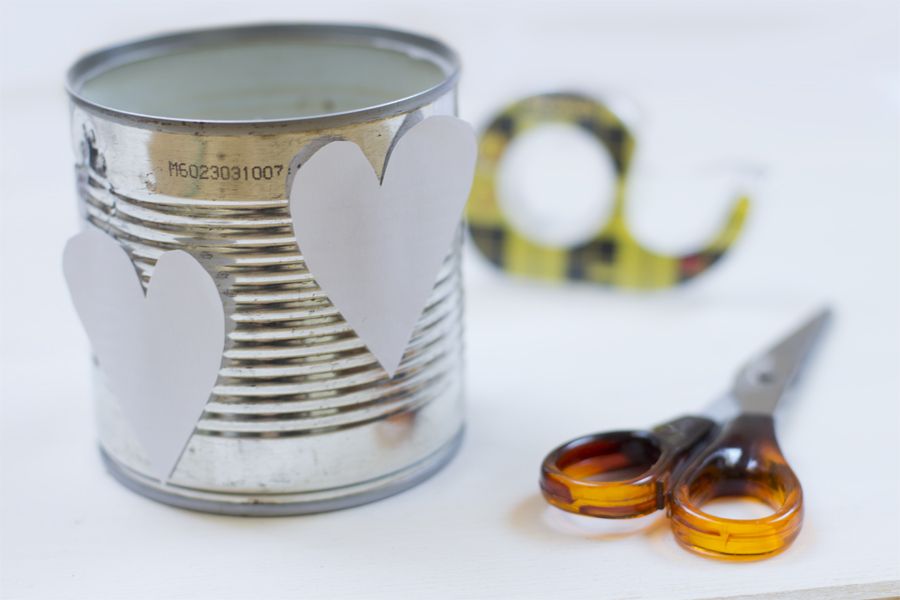 2. Stick it on the tin where you want the hearts to go.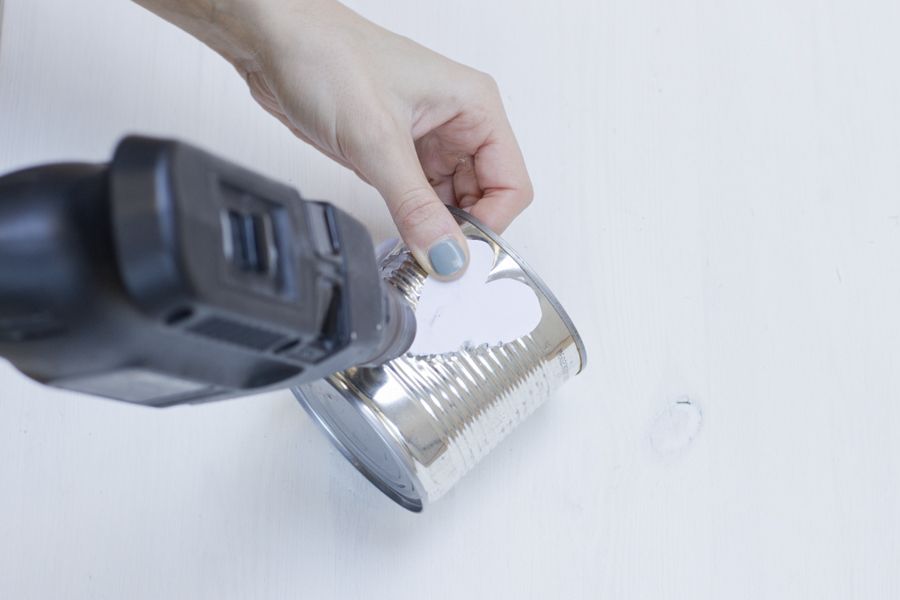 3. Drill holes around the paper hearts.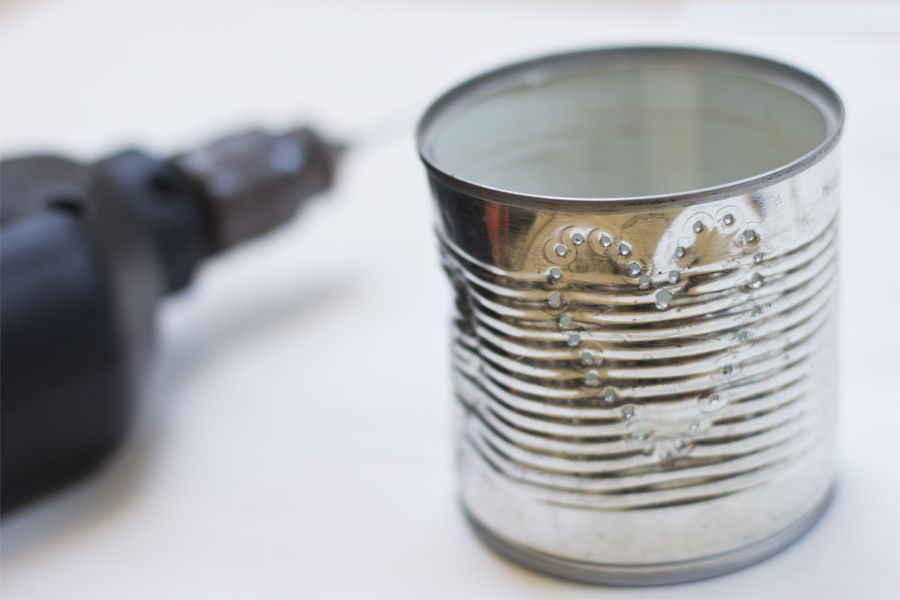 You're done! You can put a tea candle inside and it will look beautifully enlighten.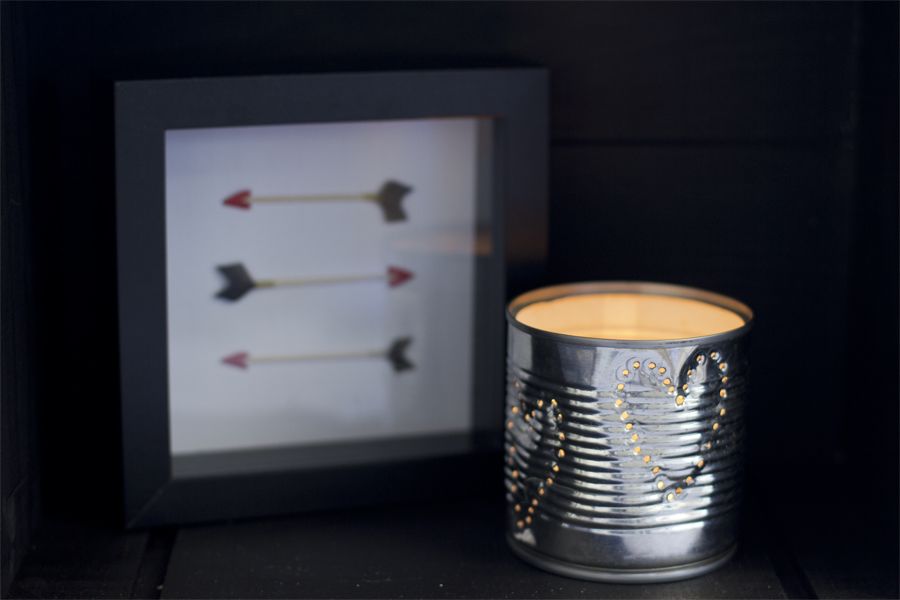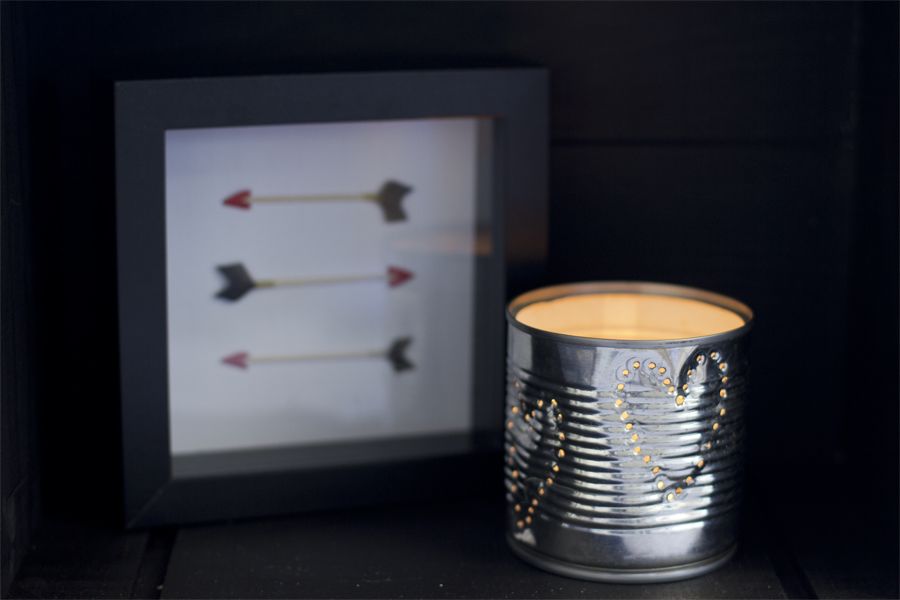 Isn't this DIY tin lantern pretty? I makes the cutest heart shape shadows on the wall. You knew that an old can could be so romantic?!
So now I'm all set and ready for Valentine's Day and I promise to not post anything with hearts anymore for quite some time. You can relax now.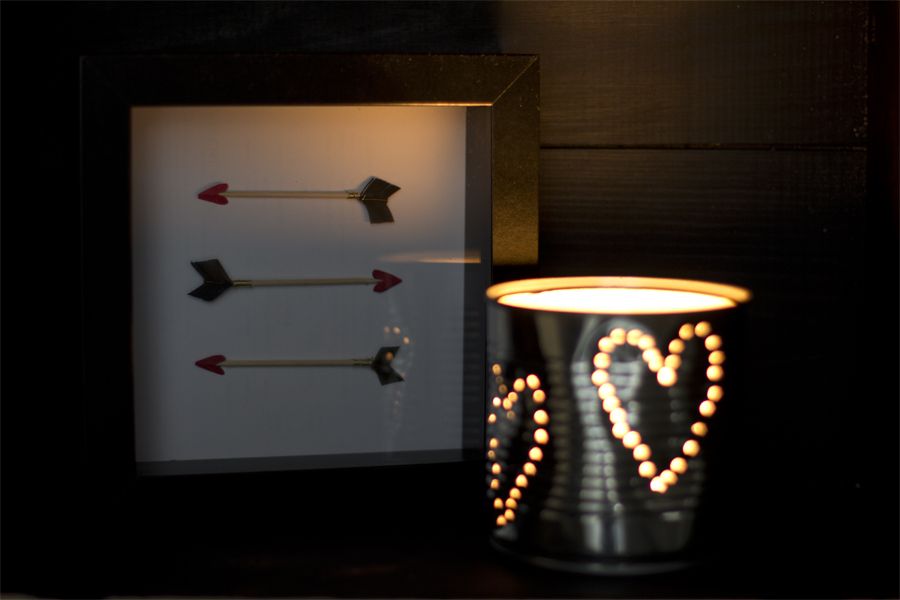 Now. Carry on!