I'm back from Paris, caught up with some sleep and booked my holiday in November. So I'm all set and ready to make new things. And what's better than making something new out of something old, borrowed or blue?! Remember my broken wine glass dilemma project? I didn't know what to do with the foot of the glass. I knew I wanted to upcycle broken wine glasses and I was pondering a picture holder, a hook and to just throw it away. All ideas that I wasn't very happy with. However my lovely, great and genious readers helped me out here. Martyna suggested to make a jewelry tray while Anjana proposed that a cupcake stand would be a good idea. I thought why not make something versatile that could be both?!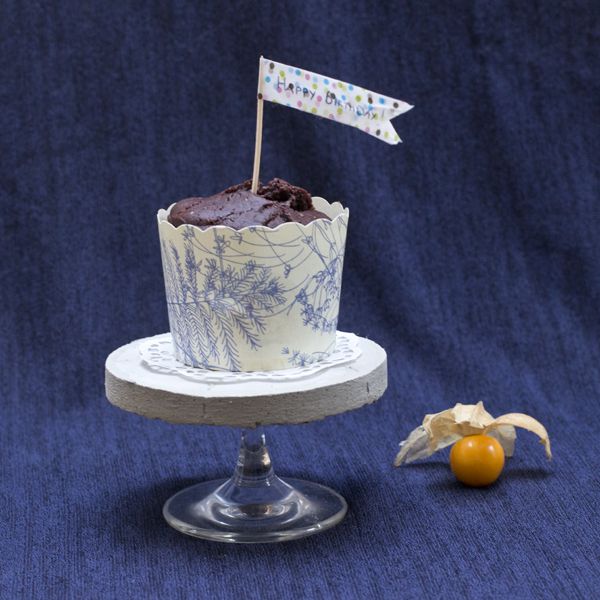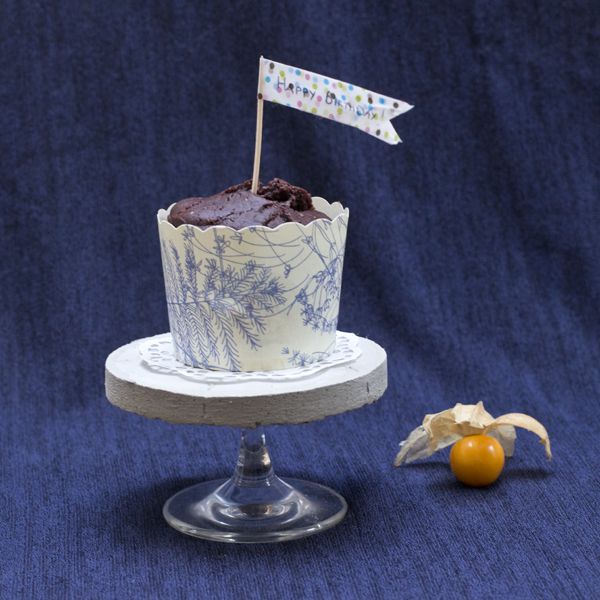 So I made this stand out of a broken wine glass foot and cement.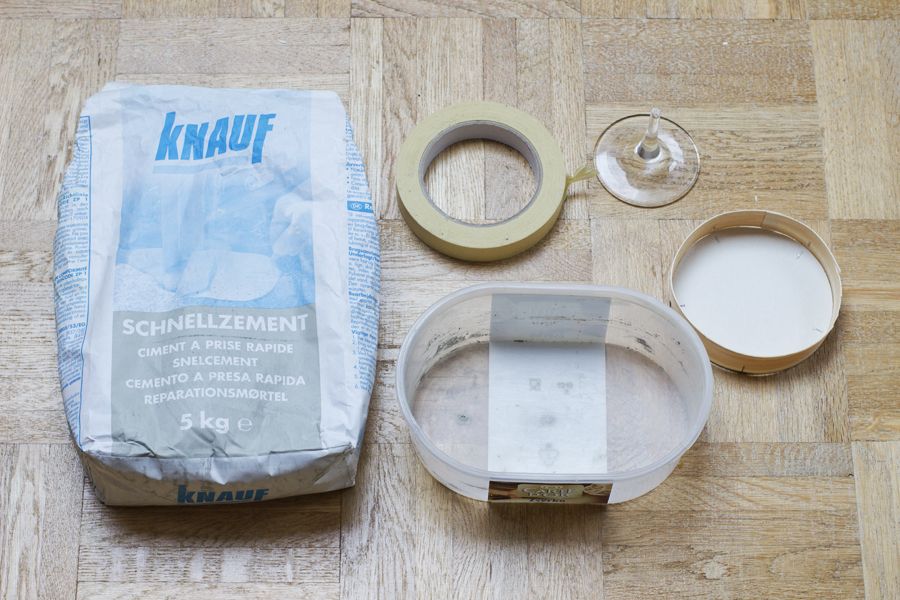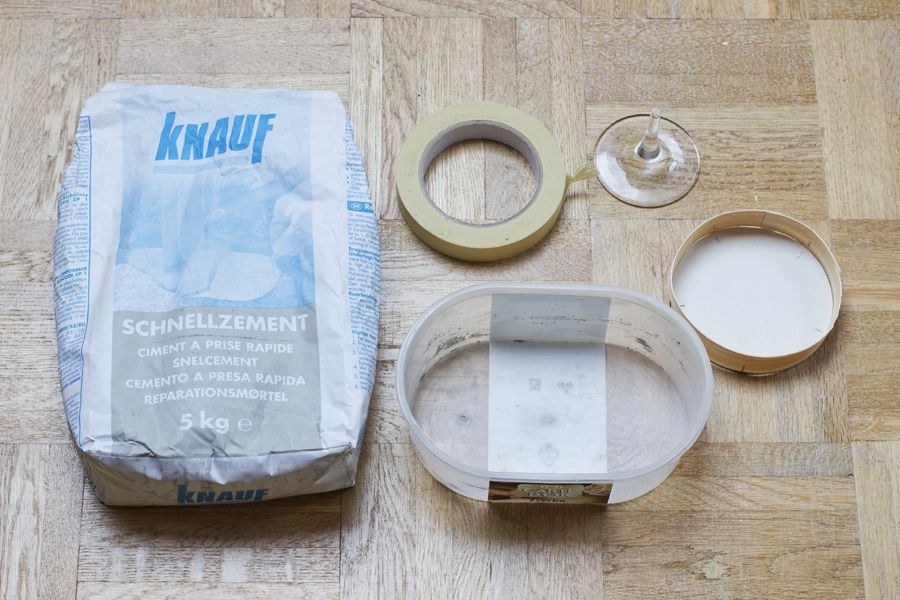 All you need is:
– cement
– water
– a plastic bowl
– a round wooden cheese box
– painters tape
– a broken wine glass foot
If you never worked with cement, I made a Skillshare class explaining and showing how to work with it.
Seal the wooden cheese box with the painters tape so that the cement won't run out at the edges.
Mix the cement according to the suggestion on the packaging in the plastic bowl and pour it into the wooden cheese box.
Let it harden a little (mine took about half an hour) to get a stronger consistency that will hold the foot. It may take a few attempts until the foot is stuck into the cement and doesn't fall over.
Let it rest over night afterwards.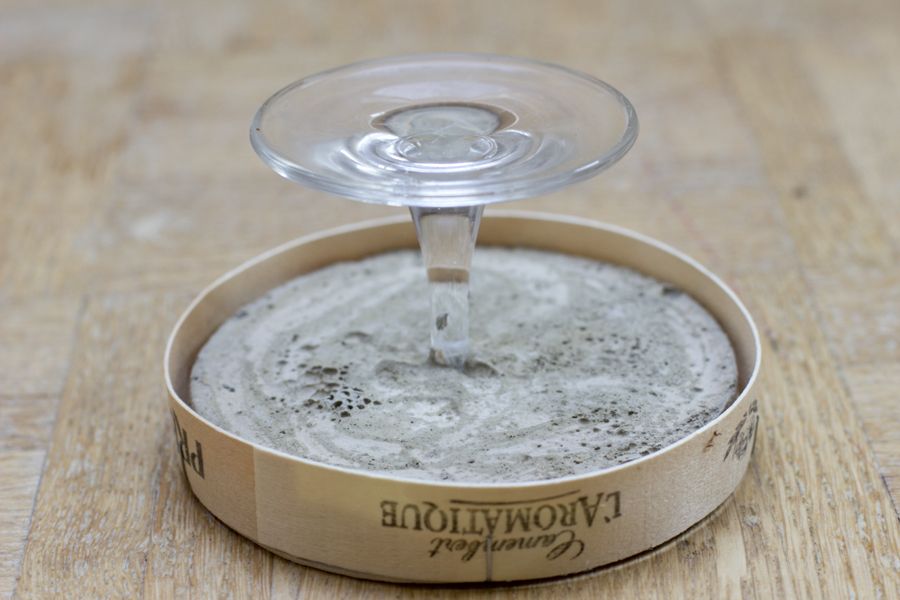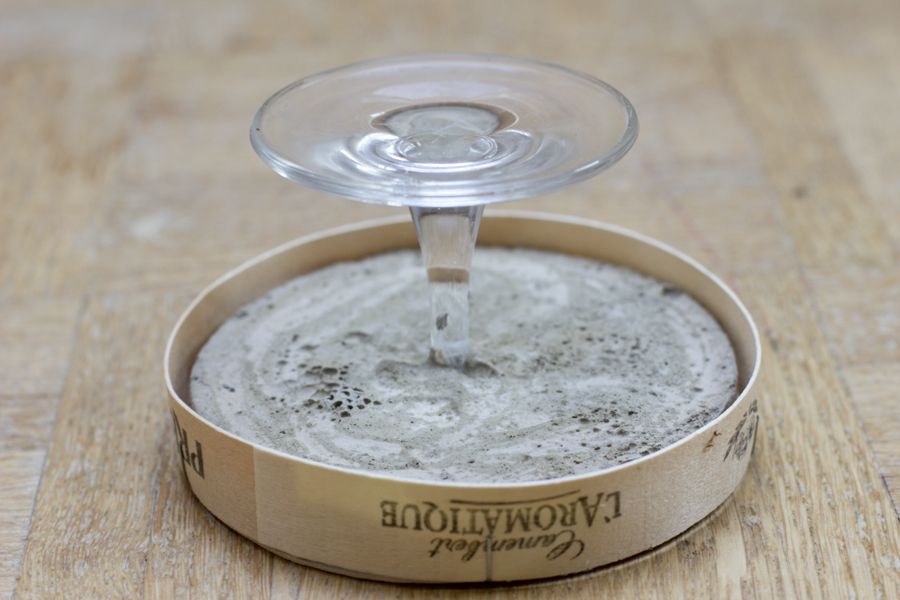 Take it out of the wooden box and let it dry for another day. It will be completely dry by now and ready to hold stuff.
Just like your jewelry.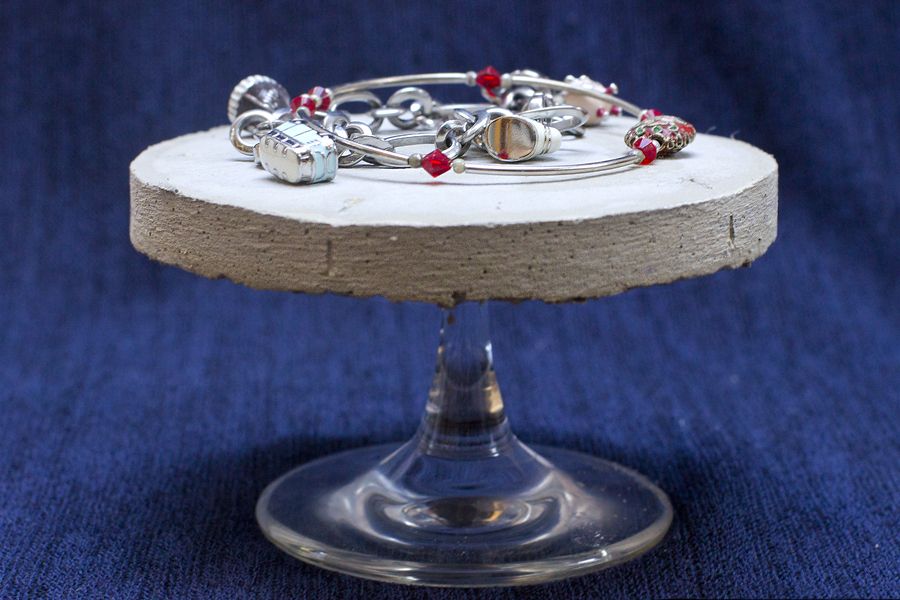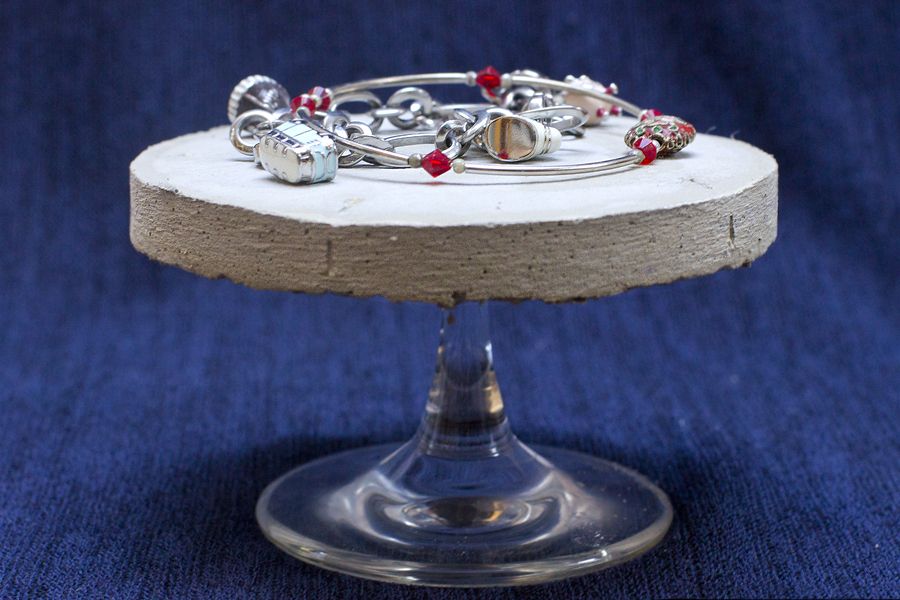 Or a cupcake.
While I was in Paris it was my boyfriends birthday. I felt very sad that I couldn't celebrate with him. You probably know by now that I take birthdays (especially mine) very seriously. I missed his birthday by only one day so I thought that I surprise him and hid a cupcake in the fridge with a banderol saying Happy Birthday and a love letter in one of the drawers for my crafting supplies. Ha! His mother wasn't probably this prepared for his birthday all those years ago. However I probably never will be again either. Anyway, the surprise succeeded.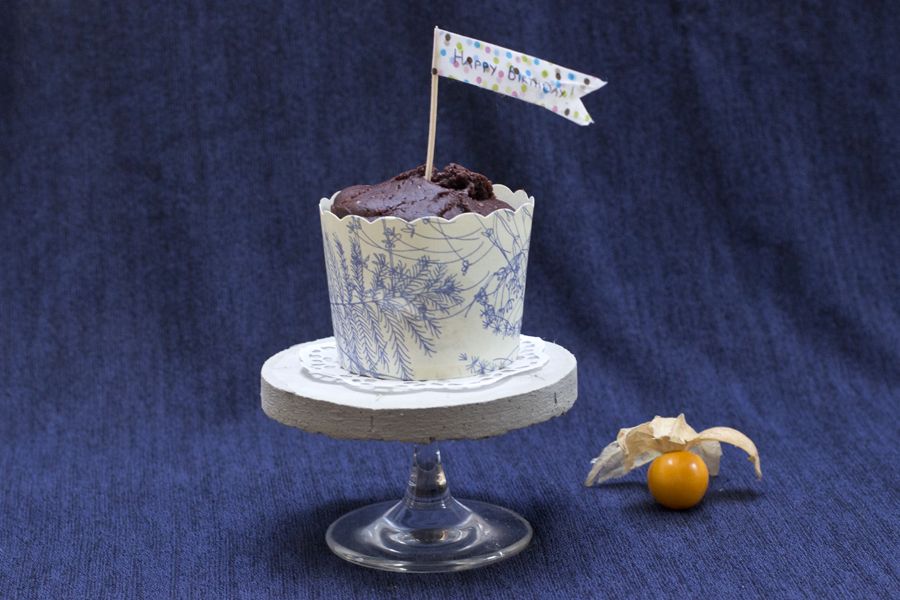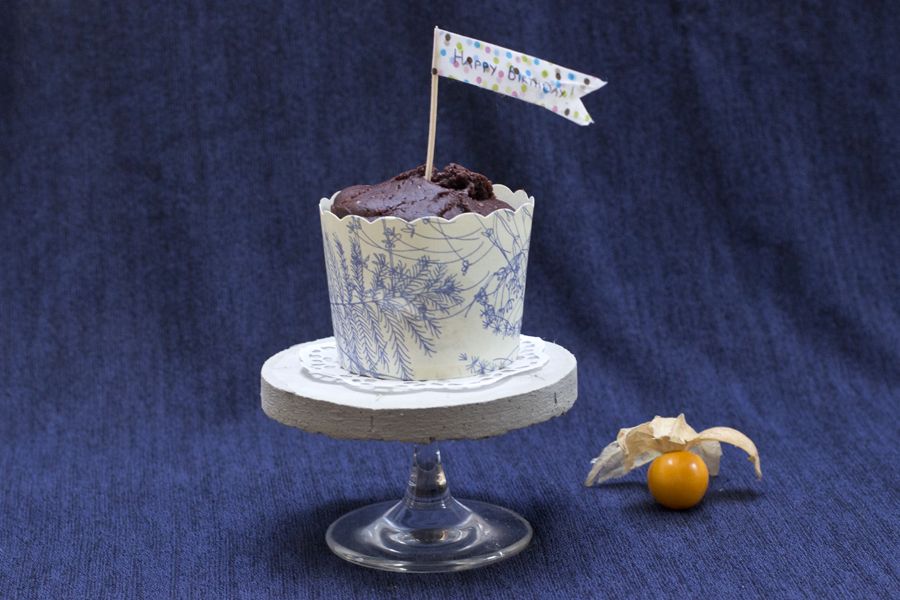 And guess what I use this cute little thing for now the most: as a cactus stand! And it sits now on this shelf. For me to see every day!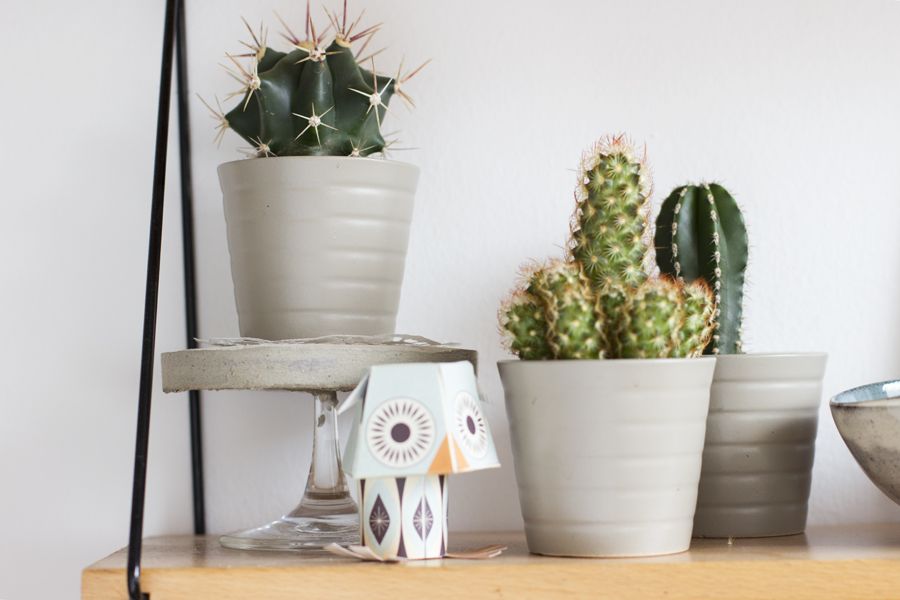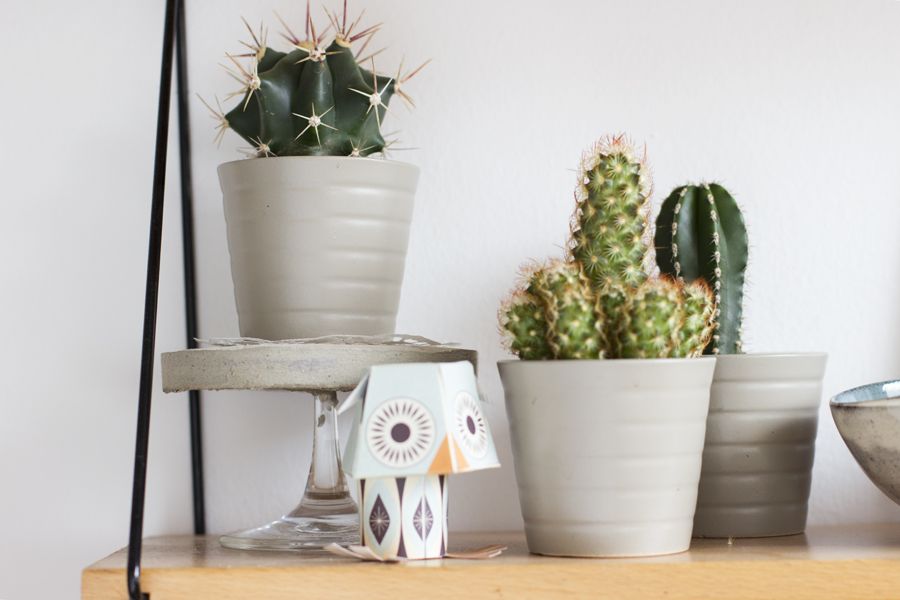 This isn't the first and last project I made with cement. Did you see my concrete letters to hang on the wall? Or the copper and concrete lamp?
Now. Carry on!