Last week I spent almost a week in Sofia – work-related – but had a few days to explore the city. I had quite some prejudices before coming here and boy, was I wrong! I actually loved the city. It's relaxed, it's fascinating and it's in much better shape and safer than I expected.
On popular request on Instagram, I want to share here the places I visited and loved and some that I passed by and wished where open. 🙂 It's definitely worth a city trip and very cheap in comparison to most European cities with lots to see and do. Within a long weekend you have explored most of the interesting places. In short: plan your next city trip to Sofia and you won't be disappointed.
I created a Google Maps List that I'm happy to share with you, so you can easily find the places. Happy traveling!
Where to stay and how to get around in Sofia
I stayed in a hotel close to the airport where we had the conference. However if you have the choice, just take any hotel, hostel or airbnb in the city center – just look what fits your budget best.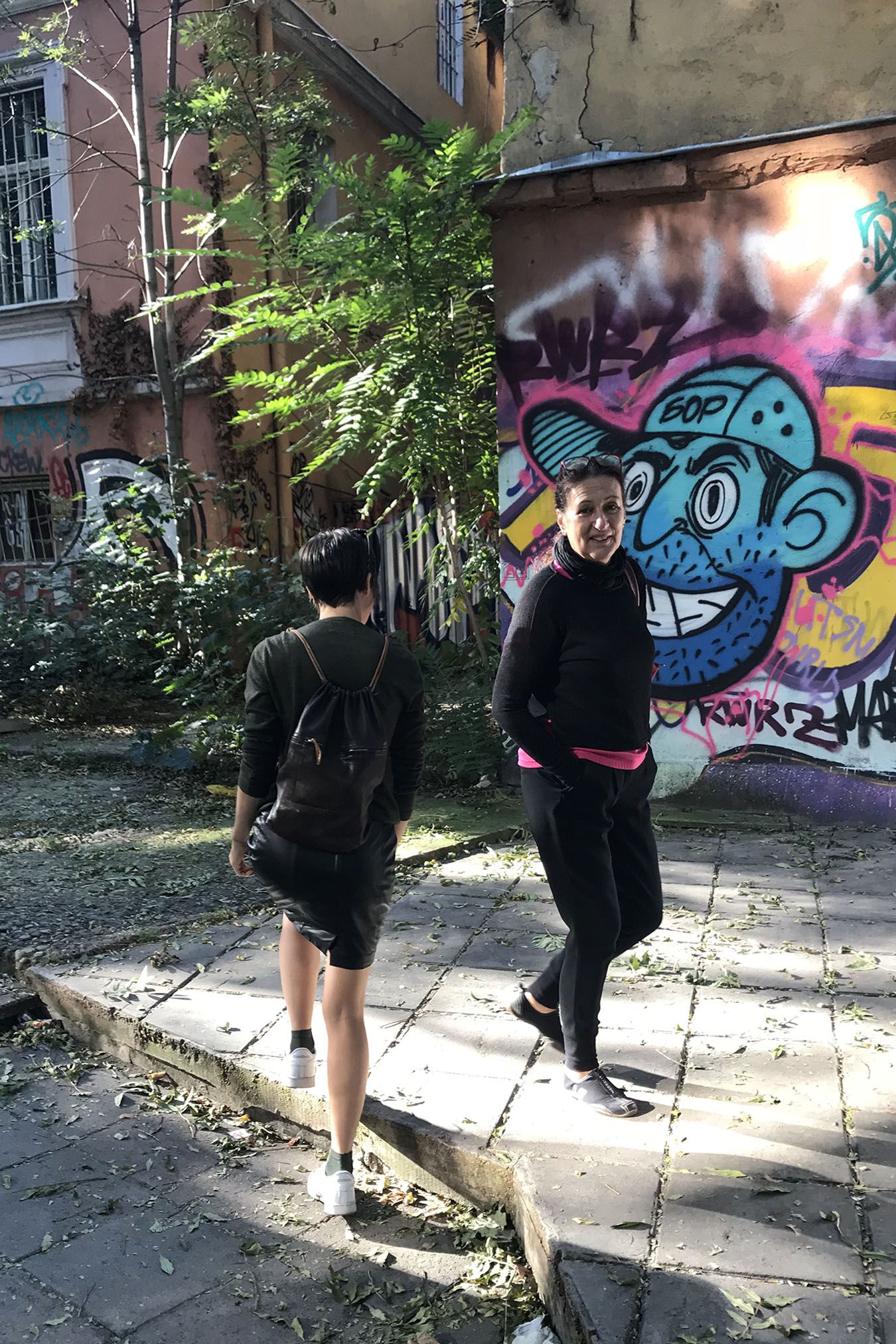 (This picture above I just inserted, so you see that I actually was in Sofia – one of the rare photos and I'm turning my back. Well, anyway, there's proof. ;P)
From there, you can explore all of the interesting areas by foot. If you get tired or end up on the other side and don't wanna walk back, you can take a taxi. Don't take the OK Taxis though. Just remember this: OK Taxis are not ok. Their fares range depending on the driver quite a bit and they even tried to screw some fellow colleagues.
Take the yellow taxis instead. They even have a app that works like the Uber app: it shows your current position, you select where you wanna go and the taxi driver knows exactly where to take you. It also shows the fare you're going to pay and how long the taxi takes to arrive where you are.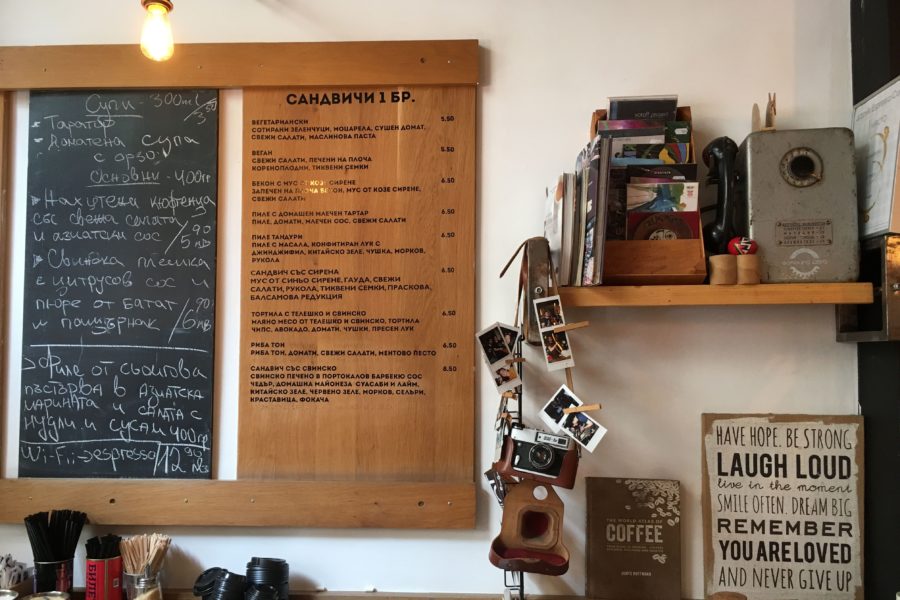 Where to get your coffee fix, food and the best cocktails in Sofia
Let me tell you a short story based on real events: there was a group of people wanting to get a drink in Sofia. Somebody told them: I know a place. Just follow me. It's a 15 mins walk. They walked for 10 mins and the people started complaining and wanted to go into another bar (a tourist trap – I'm sure!). The somebody said that she knows for sure, the place, they're heading, is better. She didn't. But that's another story. Finally, they arrived. Ordered some drinks and after the first sips followed a round of high-fives to the somebody who led them there because it was the best bar ever.
True story. And you might have guessed: I'm the somebody in the story. And the bar I'm talking about is the One More Bar. The name says it all. If you're adventurous try the "Blue Gin" – it's with blue cheese infused gin. Or the "Moste Wanted" with dark chocolate and egg white – tastes much, much better than expected.
As for coffee: I heard people complain about the coffee in Sofia and I must admit: you have to know your places. But there are some hipster coffee places in town. Go to the Rainbow Factory for V60, Chemex or even great Cappucchino. Also the decor is just my cup of tea coffee. Also they have great sandwiches if you're hungry.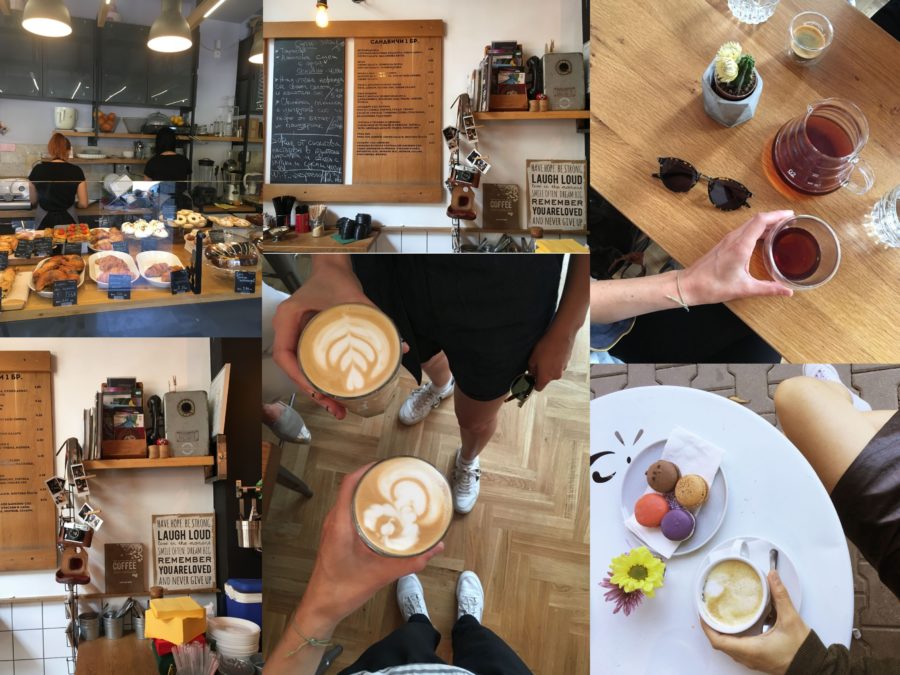 If you're more into sweets: I had some macaroons at 100 грама сладки and they were delicious – along with a great coffee and I even found a place for buying local roasted coffee that also has some great cold brew: Black Label Coffee House.
The traditional Bulgarian restaurants serve quite fatty and rich dishes. That's not really my taste but I tried it out just to know what to talk about. As for a quick lunch try the Supa Stars. They serve various soups and small dishes. All healthy and the right portion for a quick lunch. Or go to Made in Home, I unfortunately didn't make it there as I was on the other side of town but it's apparently very delicious and all homemade.
For the quick ice-cream fix I went to Gelateria Naturale. It's really good but the portion's quite small and a bit expensive in comparison to any other food or drinks in Sofia. But judge for yourself.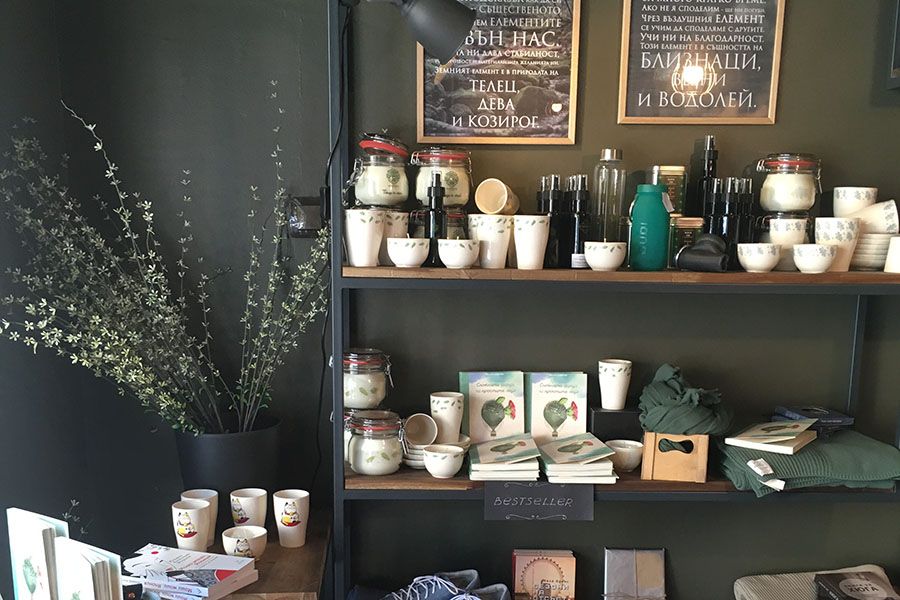 Where to do some shopping in Sofia
Normally I don't do much shopping when I'm on a city trip. I'm already spending so much money that I keep it to a minimum. I generally try to buy something nice though as souvenir (not the general souvenirs though rather something locally made that I really like). I know there are completely different people, so here's a list of the cool shops that I spotted, liked and maybe bought something small:
N8 by Skalda: Cool Scandinavian stuff but mostly what you get everywhere and at the same prices. Nice to visit though.
Testa Art Gallery: Right opposite of N8 by Skalda and not as the name suggests a gallery but a shop with ceramics and jewelry from local and European artists. I bought a small beautiful pot for a tiny plant there.
Elephant Book Store: Nice books and funny stuff – a lot in English – so perfect for tourists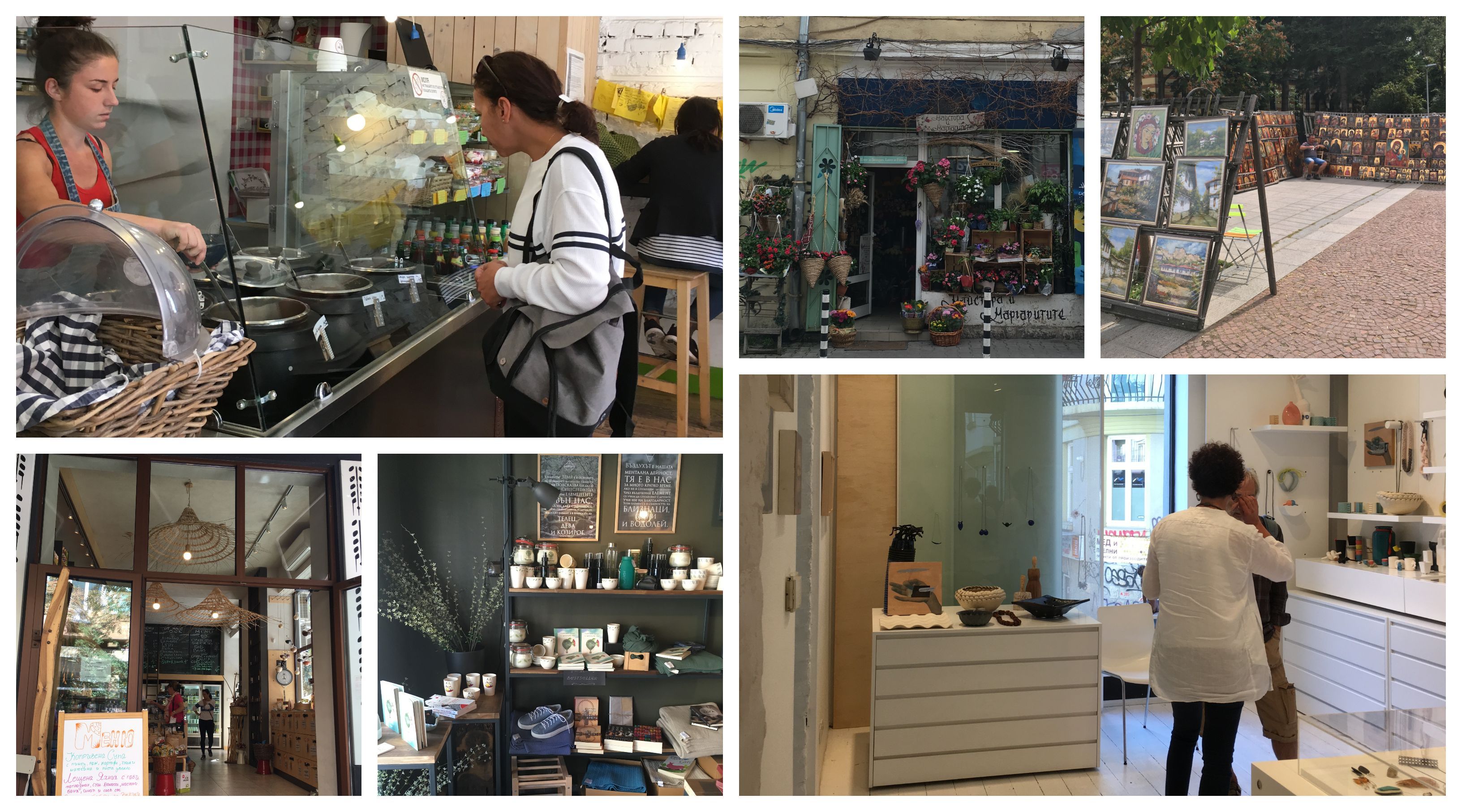 Zona Urbana: I didn't visit this store. It looked great on Google Maps but in real life they didn't have products I like. I added it here though because opposite the street was a really interesting looking concept store that unfortunately wasn't open when I found it. Check it out though!
Soul Elements Brand Store: I really cool store that sells Earth friendly products that are based on the five elements. It's just around 100 грама сладки so the perfect stop afterwards.
Mellini Fashion: Another store that I didn't actually checked out in person but it looked cool. Let me know if I should keep it in this list.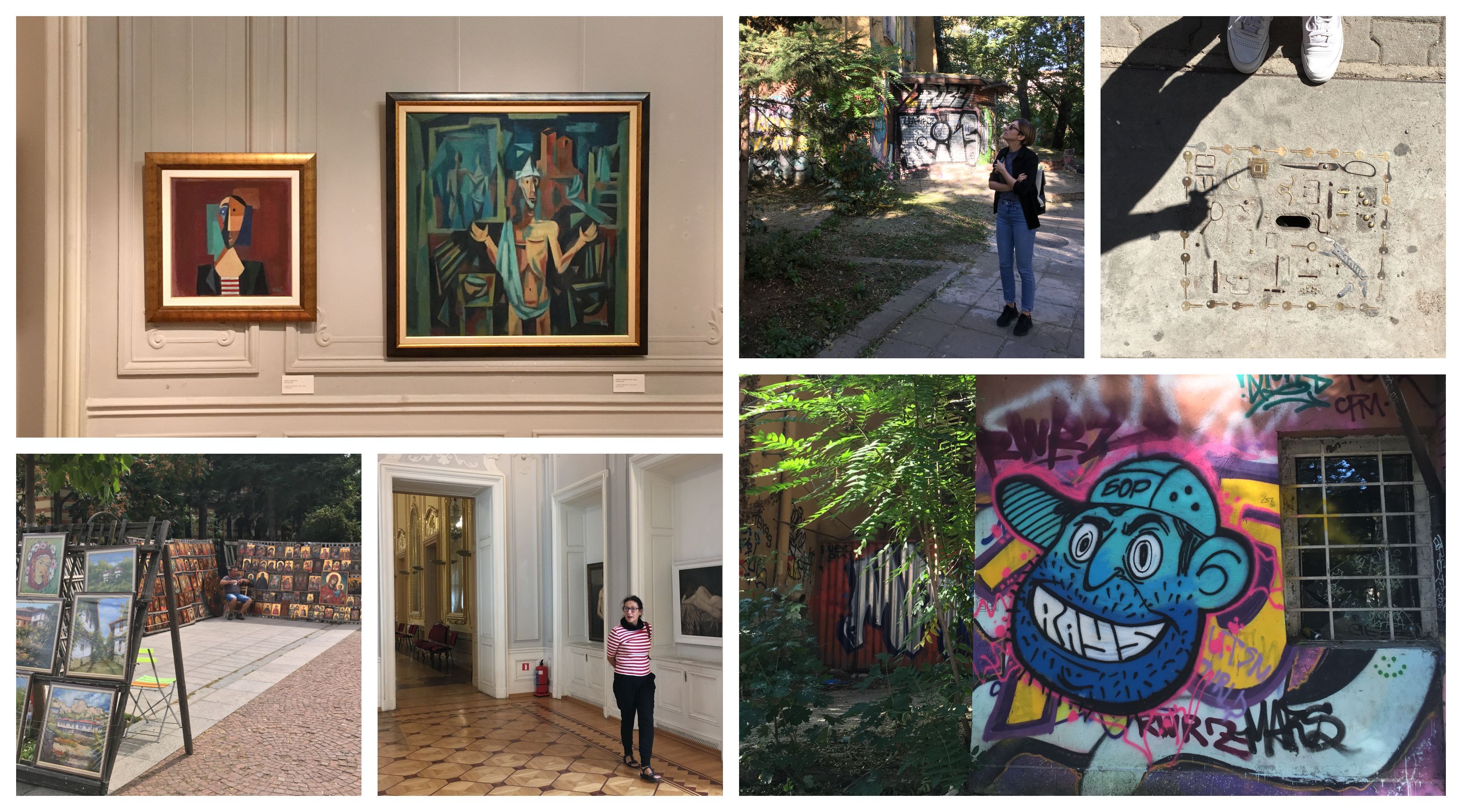 What else to see and do in Sofia, Bulgaria
There's another category on my Google Maps List I created: Arts & Entertainment. It's more a miscellaneous category and currently hosts only two tips: Monev Art Gallery which is close to the Tsar Shishman Street that you will walk down anyway when you follow some tips above. It's a nice place to get inspired by art.
And the other is SWIMMING POOL – it's a society for art. We had a big party there and it's an awesome place to visit if you have the chance. Check for their opening hours – climb the stairs and have an outstanding view of the city. Especially great during sunsets.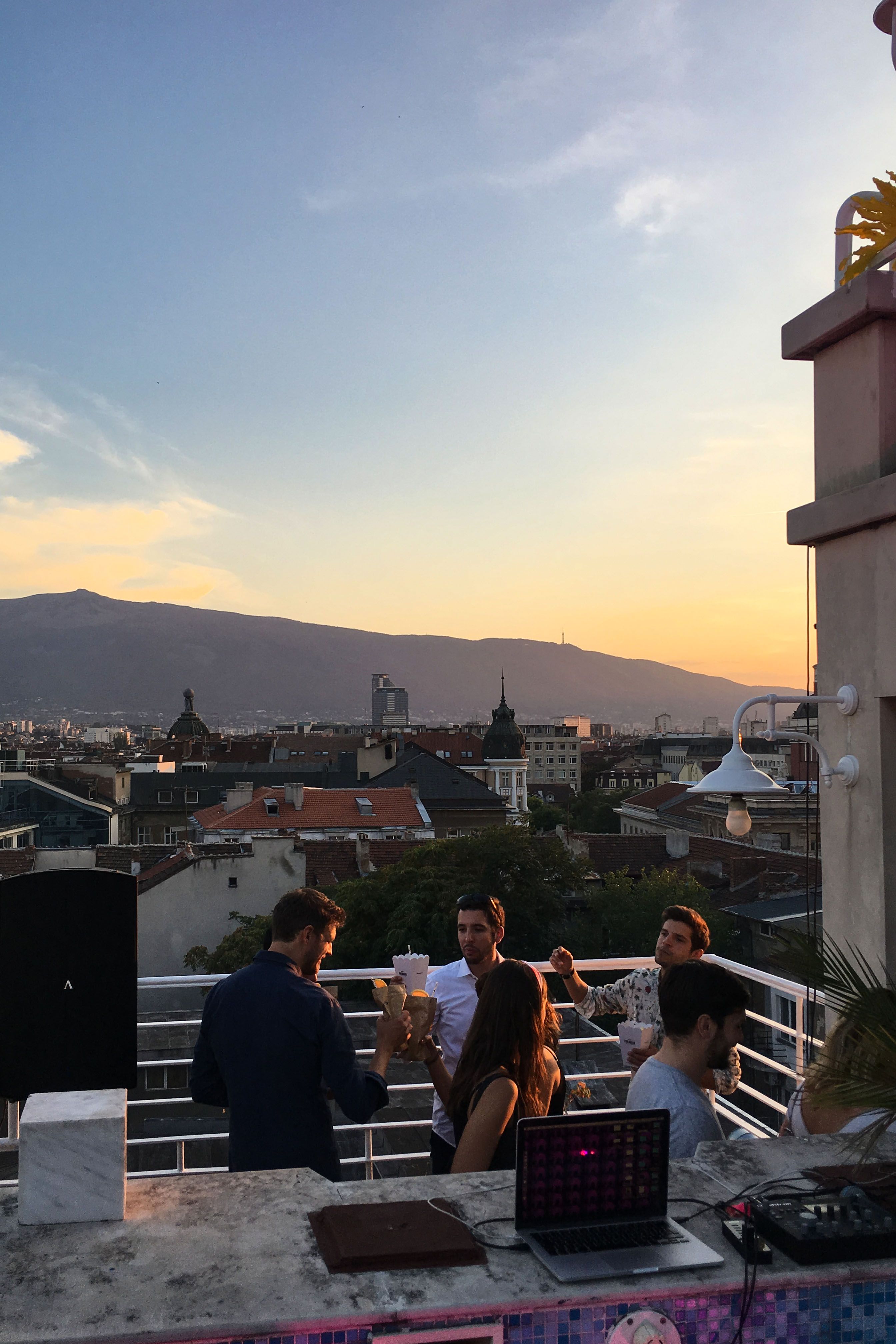 That's what I can recommend from my few days in Sofia. In general: just walk around and get a little lost. There's always something nice to find in the off streets. I did some research beforehand but figured, it's all in walking distance once you're in the city center. Just don't walk the same streets all the time and you might even find another cool place that's not on the list here.
Speaking of this list: if you have something to add, please let me know and I adjust it accordingly. It might not have been my last time visiting Sofia!
Now. Carry on!