Do you know these people that are absent on Social Media and the Internet in general and you know that it's not going well with them? I'm the opposite. The less I post, the more happy stuff is going on in my life. This is the worst, when you're making a living of being online. To my excuse: I've been busy.
I've so much to tell you that I don't even know where to start. So, take a seat, grab a coffee and let's start with the big news and go on from there.
I'm moving! Into my own flat.
I've bought a flat. Ok, my boyfriend and I bought a flat (but I hate it, when couples only talk in "we" and I don't want to start here). It's still being built but it's almost done and I get really excited because you can already tell how awesome it will all be.
Is it called nesting when you're not expecting a baby but a flat?
This also means that I fill my Pinterest boards with inspiration and think of interior inspired DIYs. So expect some tutorials in the next few weeks, months and maybe years.
I'll make sure to share some pictures of the flat soon. When everything goes according to plan, we'll be moving in March. Oh, it's all happening. Finally. We signed the contract in November and since then, everything has been slow. It's a lot to do until it's official and since the apartment is not finished yet, there has been a halt. On everything. Nothing to decide, no progress to see and hardly any opportunity to search for interior.
But since January the whole thing progressed in huge steps: from deciding on wall colors, floor and paying bills (so. many. bills!) to deciding where to put the toilet paper holder. It's a rollercoaster. Everyday you can see the difference from the previous one.
So in March you can expect some images of the first rooms.
Last year was crazy work-wise.
If you remember, I've became self-employed in 2014 doing Content Marketing for businesses. I moved after a year into self-employment from Vienna to Feldkirch (in western Austria). From this day on my business picked up and last year has been really successful. This also meant that I did crazy amounts of work because when you work project-based, it's always the question what the next weeks and months look like. So I took on everything to a point where I had to say "no" just because I was spreading myself too thin.
But it was good because I like to see how far I can go and then press pause and think about what I really wanna do. After being employed for some years and working regularly, the whole concept of self-employment with "sometimes I work, sometimes I don't have work and just do nothing" left me wondering if I could handle a huge workload anymore. Silly, I know. But I can and I did.
Work smart. Not hard.
I also managed to built some successful business relations where I work with great partners on a regular basis over the course of the year. This means security – in terms of money but also work but it gives away a little of my freedom. This year, I want to find the perfect (?) balance. I like to work on a regular projects as I can see progress and built on my own success. But I don't want to be fully booked out with this as I love to take on fun projects once in a while. Where I can decided what I like to do with whom and get maybe less paid but be more creative. This also means: more time for this blog.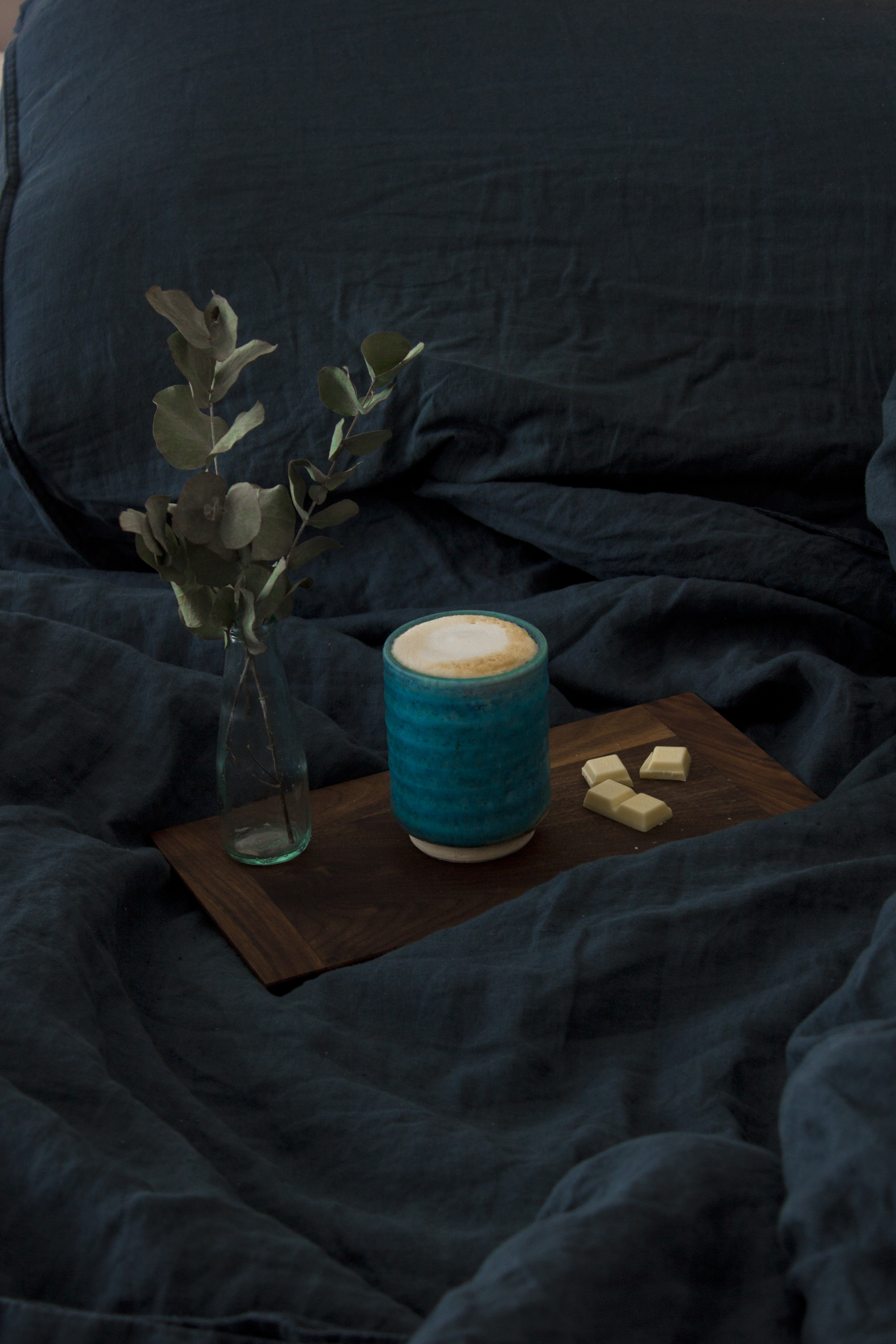 I missed crafting.
Speaking of the blog: Being absent from this online space of mine for quite some time made one thing clear: I love to create and I love to share it with you. This is also why I started this blog. So this year: let's get back to the roots.
Less comparsion, more creation.
I've took too much time, comparing myself to other bloggers and creatives. Doubting what I was doing. Which is new to me because normally I'm pretty happy with myself and what I do. Maybe that's the reason why it hit me so hard and left me paralized: no idea was original enough, no execution perfect.
Then I found out that many just steal ideas. Not like an artist where you take influences from around you (nobody creates in a vacuum) but bluntly copying the whole execution. It happened to me and while researching online, I found so many more. This left me thinking: it least, I don't do that. Maybe that's the originality I was looking for in the first place. Not creating something unseen before but making something that has my signature, my view on things and maybe is a new combination of already existing things that nobody thought of. That's hard enough at it is.
Besides this blog, I have managed to make more creative content for clients that I sometimes share here and sometimes I don't. But it's a dream coming true: getting paid to craft. I want to built on that and maybe find some more businesses who want my services in this area.
I also want to share more personal stuff with you. More life updates if you want. I don't know yet, what I'll share and how the format will be. But let's figure this out together: do you have any questions that you want me to write about? Curious about a specific part? Or do you want me to create with a specific material or a specific area like fashion, interior, etc.? Let me know!
So, this is my plan for 2018 and a little review of 2017. I'll leave it at this as this post is already quite long. But as I said: expect more like this.
Now. Carry on!