If you follow me on Instagram, you've seen that I'm back in the syrup making craze. With the beginning of summer I make so many different syrup and cordials – every year something new but also the good ol' treasures that I shared from the last year (like elderflower syrup – duh – or rose syrup, rhubarb syrup, southern wood cordial, lemon basil syrup, …). There's not a herb safe!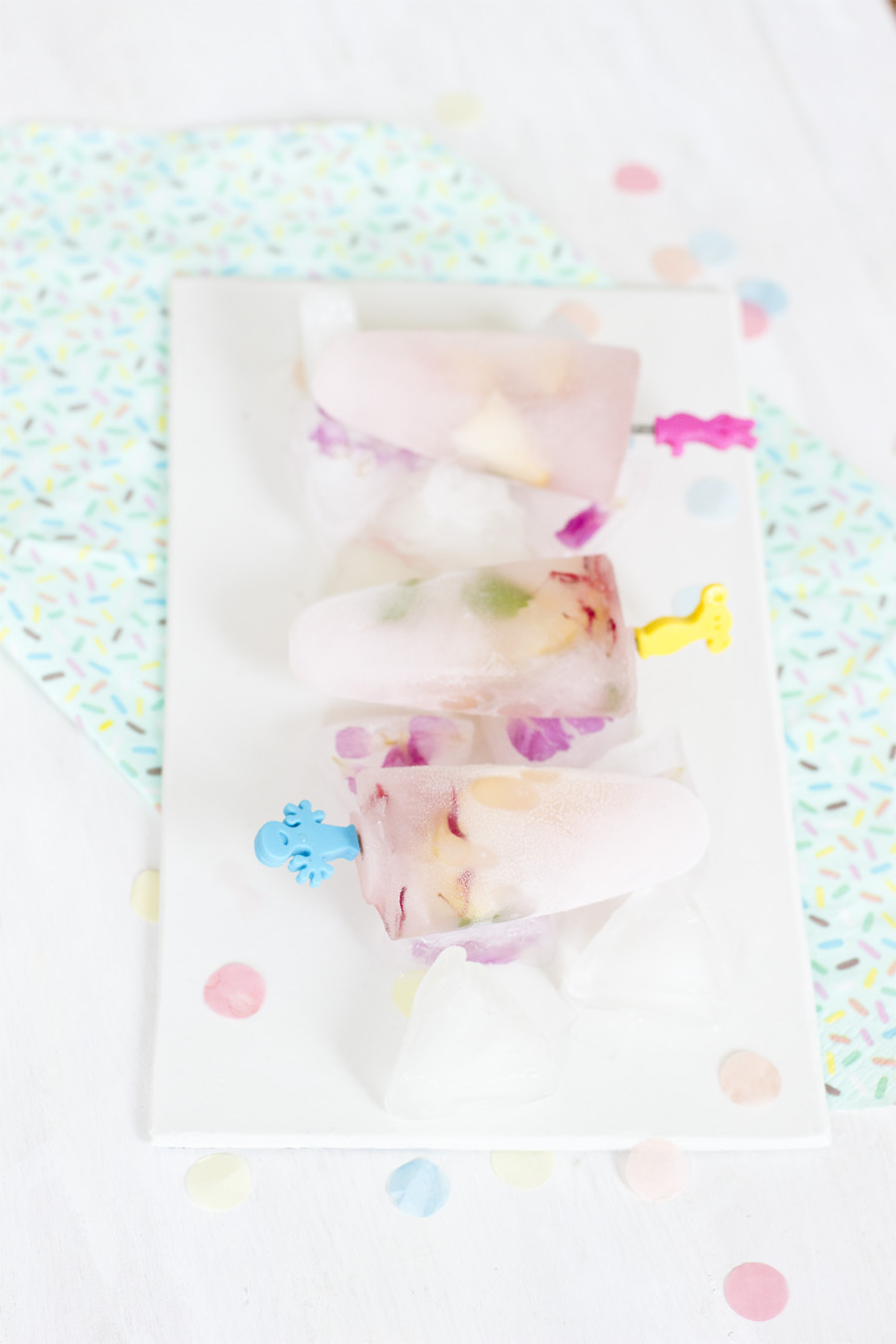 My all time favorite though is balm syrup – so I took it to make some nice popsicle with a little fruit inside. Making the perfect refreshment for hot days like these. It's just a shame that my popsicle mold makes only 6 ice-creams. They're gone in 2 days! (If I pace myself.) So I have to make them almost every day. Yes, they're this good – and almost healthy.
This is such an easy recipe that I even hesitated uploading it here but since the taste is so persuasive, I did it anyway. Also nobody has time for fancy ice-creams to make. At least not me. Not at the rate that I'd need it.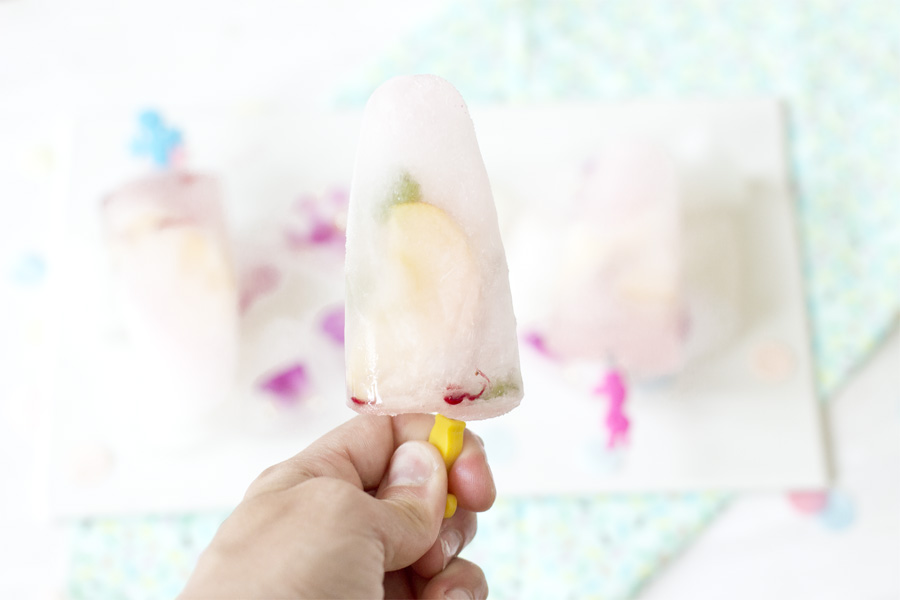 Now I'm making more syrups – just to make more popsicles. Have you ever tried this?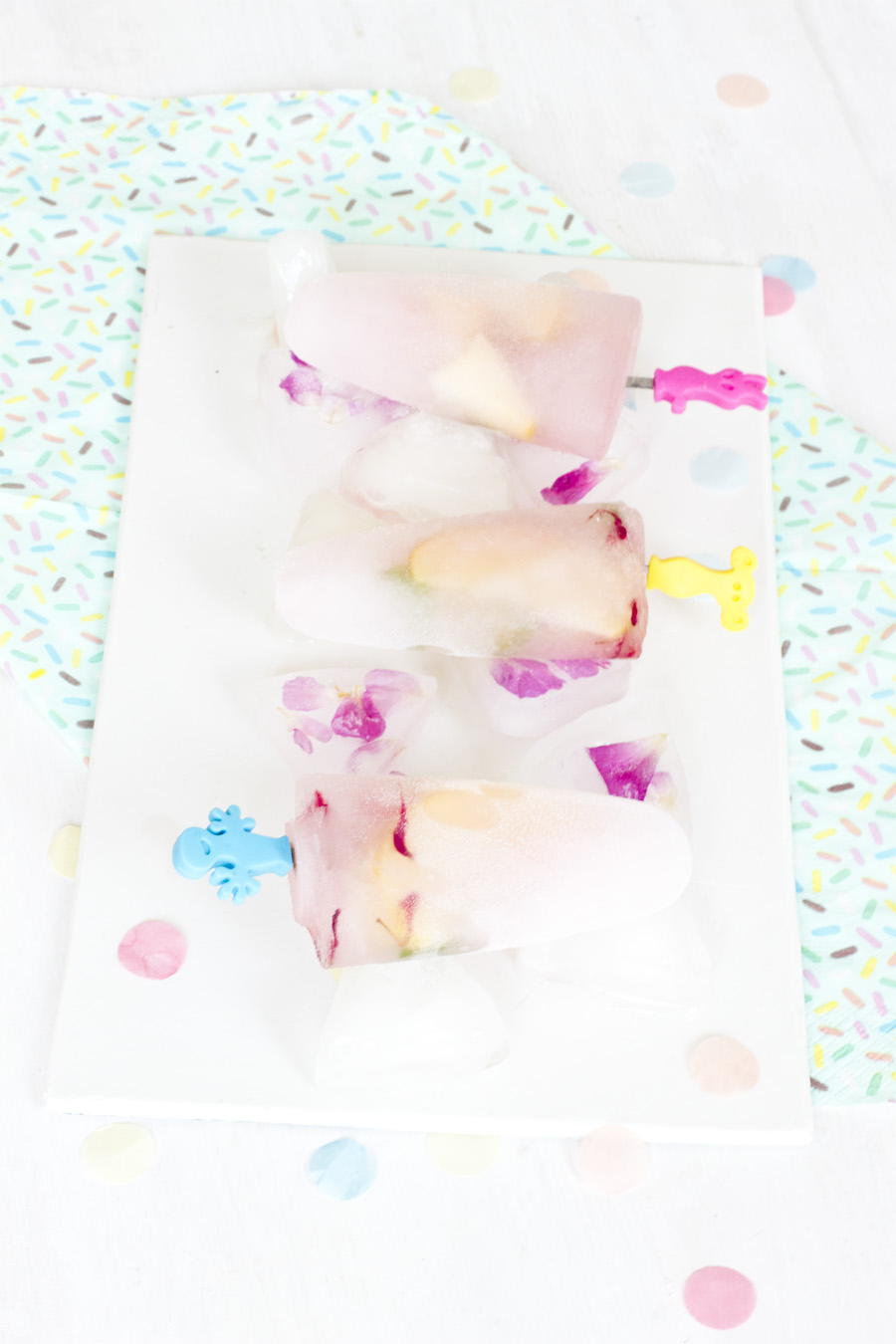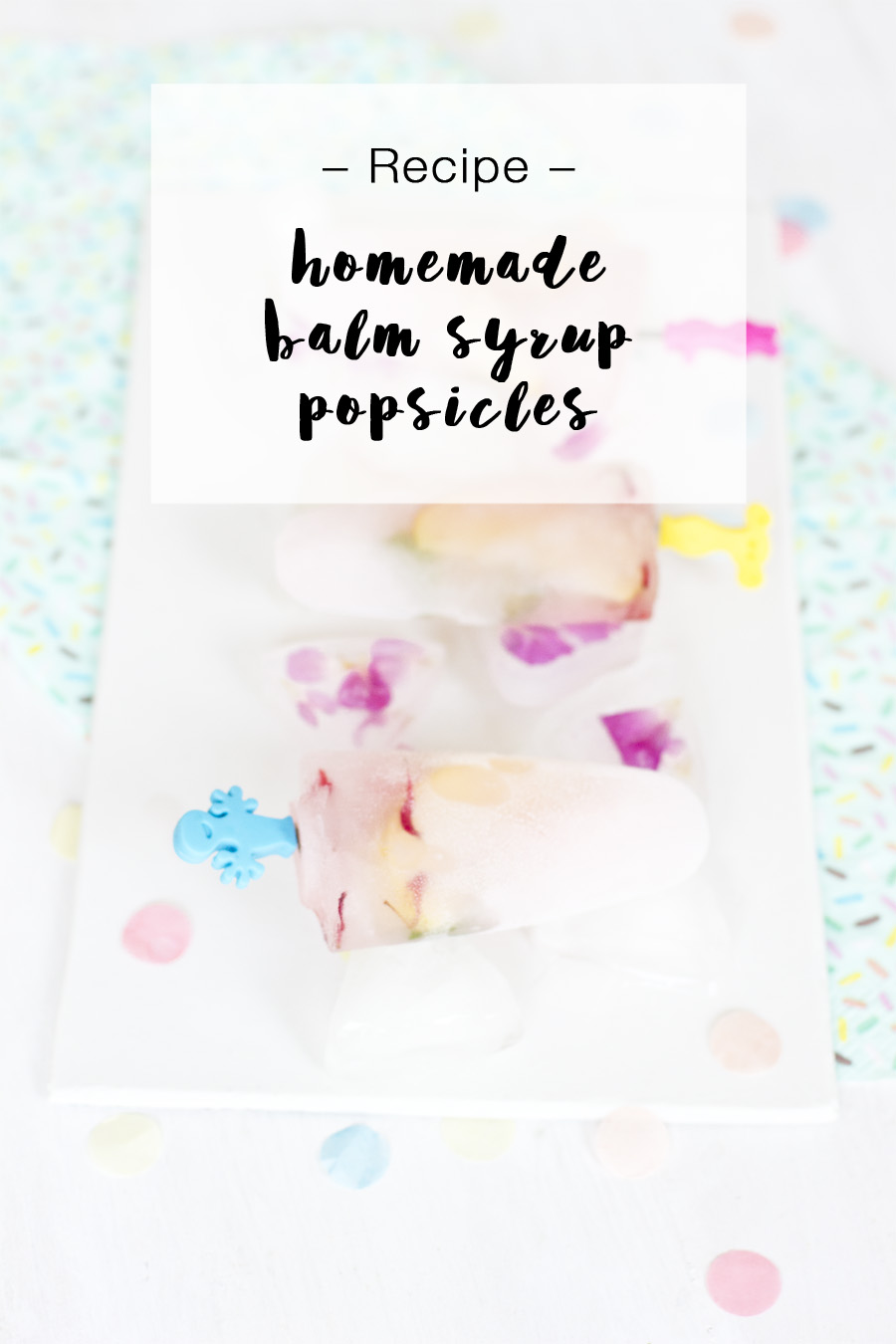 Now. Carry on!