As you might have noticed: I'm a sucker for sweet food. I could live on desserts if that's possible (with the bacon sandwich in between to keep a balance). But I know that not everybody shares my passion. My boyfriend for example can't eat something sweet for lunch – if it's only a sweet dish. How about you? Do you need a savory dish before your sweet meal?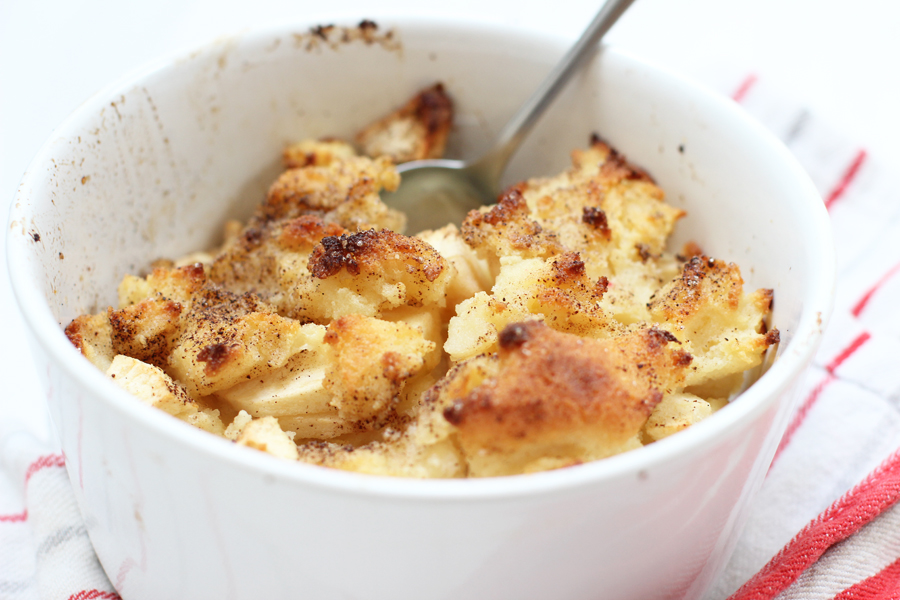 When I was little I begged my mum to make this dish for me and although it stretches the limitation I set myself for the (Home) Office Lunch series (it takes longer than 20 mins). I'm really pleased with myself that I revisit this well-known flavor. What's not to love about a semolina apple casserole on a cold September day?! And the apple definitely makes it healthy too.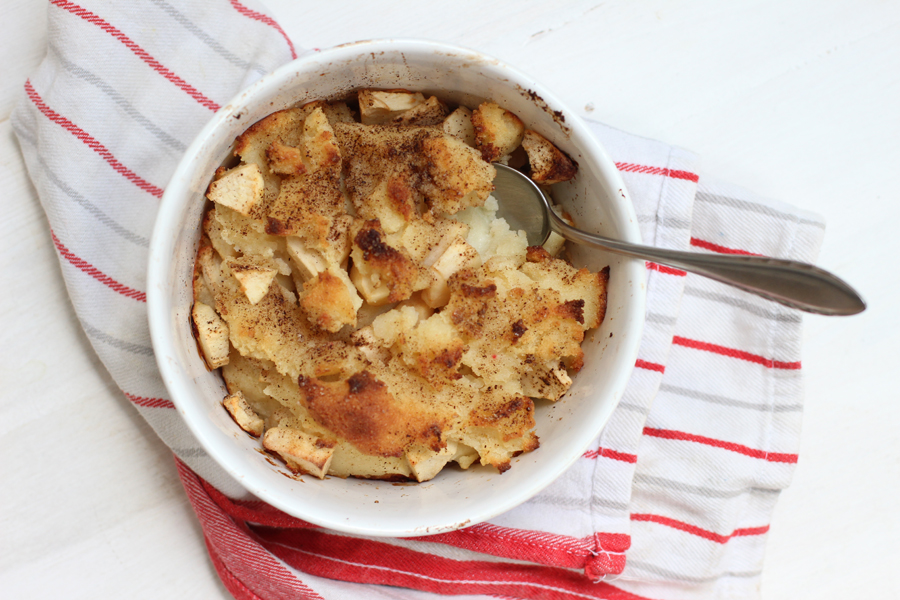 All you need is:
– 1 cup milk
– 1/2 cup semolina
– 1 heaped tablespoon honey
– 1 apple
– 2 pinches cinnamon
– 1 tsp sugar
Preheat the oven to 200 ° C. Put the milk in a pot and heat it until it's almost cooking. Add the semolina and stir until it's well combined. Put it aside. Cut the apple into small pieces and dust them with cinnamon. Take a casserole dish and put a layer semolina mush on the bottom, add some apple pieces on top, add another layer of mush and so on. Now sprinkle the top with the rest of the cinnamon and sugar and put it into the oven for 15 mins.
Serve warm right away.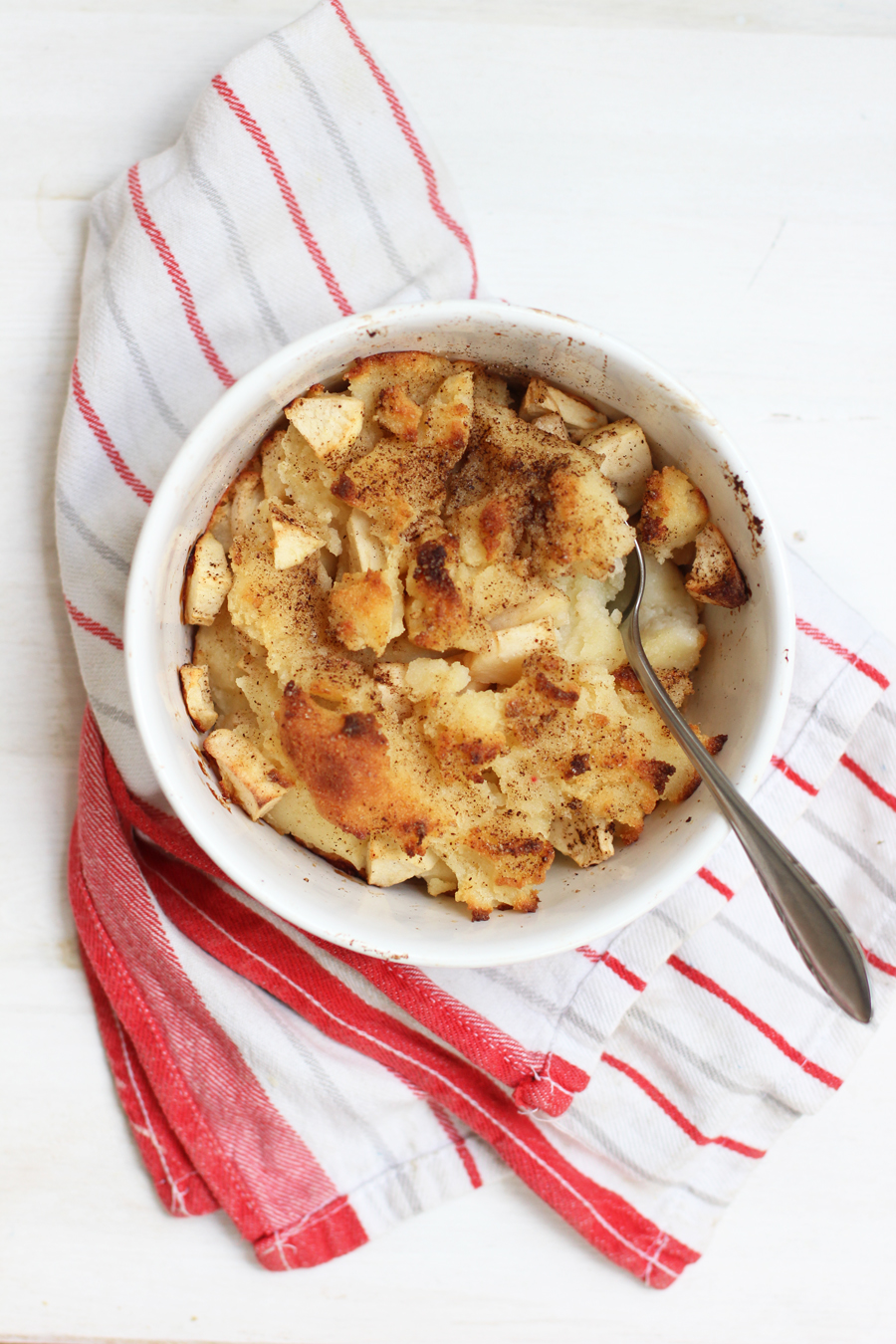 This is one of my favorite comfort foods and I can't believe that I haven't made it for years. Definitely back in my repertoire for the cold fall days.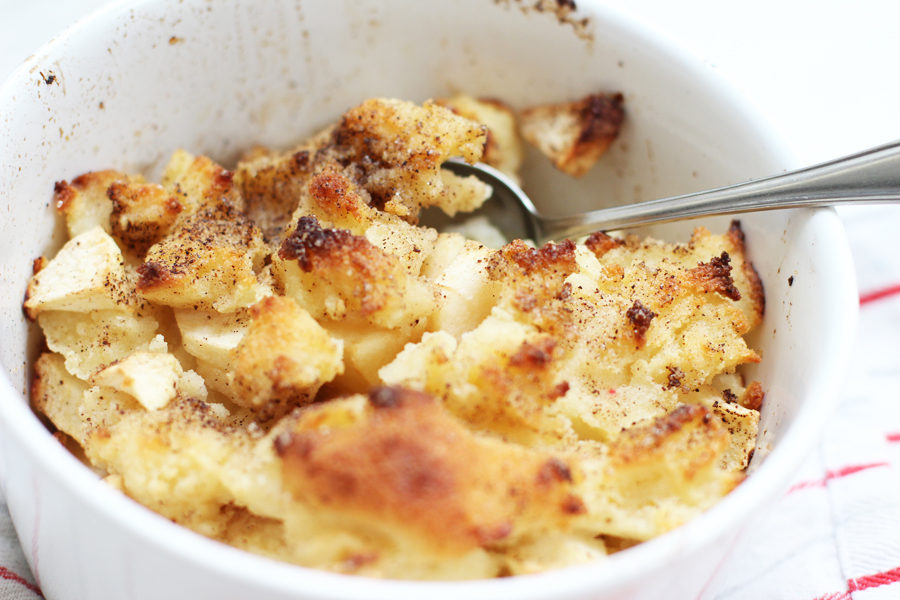 What's a dish that reminds you of your childhood? Do you like a sweet meal for lunch? Just let me know that I'm not crazy. Thank you.
Now. Carry on!