Long time no see, old friend lunch recipe! I know I haven't posted a recipe in quite some time but I have an explanation: I wasn't working from home. Being location independent is great but also has its challenge like keeping up with my lunch series. But when that's the hardest challenge you face, you can consider yourself really lucky.
Also with this recipe I stretched my own rules a little bit: we need a little more prep time with the polenta than the 20 mins. I had to make it in advance (say the morning) but you can also make it the night before and cool it during the night.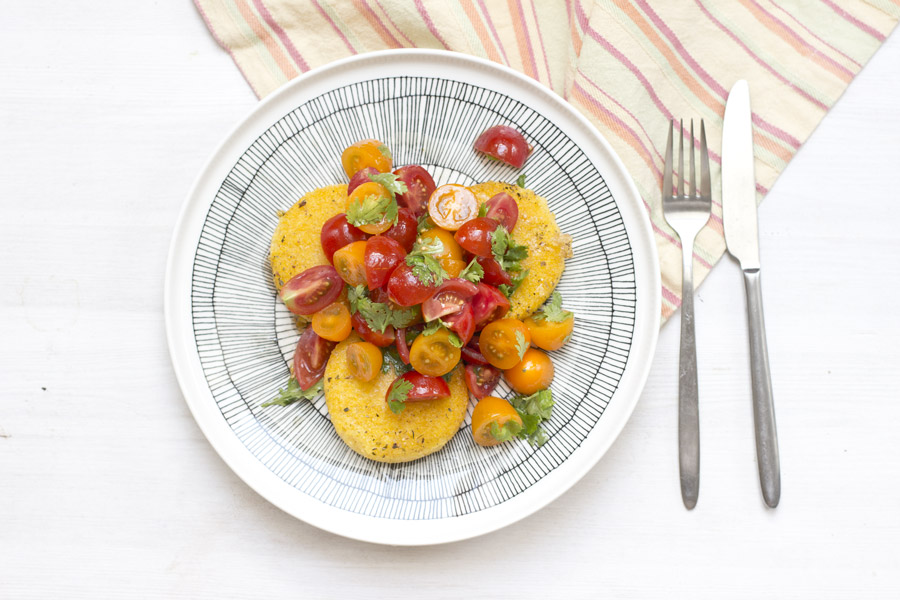 All you need is:
– 1/2 cup of polenta
– 1 cup water
– salt, pepper, thyme to season
– 2 Tbsp vegetable oil
– 2 handful of tomatoes
– a few leaves of coriander
– salt, pepper, vinegar and olive oil to season
Boil the water with some salt in a pot and add the polenta. Stir in well, add the pepper and thyme and turn off the heat. It's done when it's thickened. Let it cool down.
On your lunch break heat a pan with the vegetable oil and cut circles out of the polenta. Roast them slowly in the pan. Meanwhile cut the tomatoes into halves and season them with the salt, pepper, vinegar, olive oil and coriander.
Once the polenta rounds are crunchy on the outside, they are done.
I first ate tomato salad with coriander at a small restaurant in Vienna and it was a revelation. It goes so good together!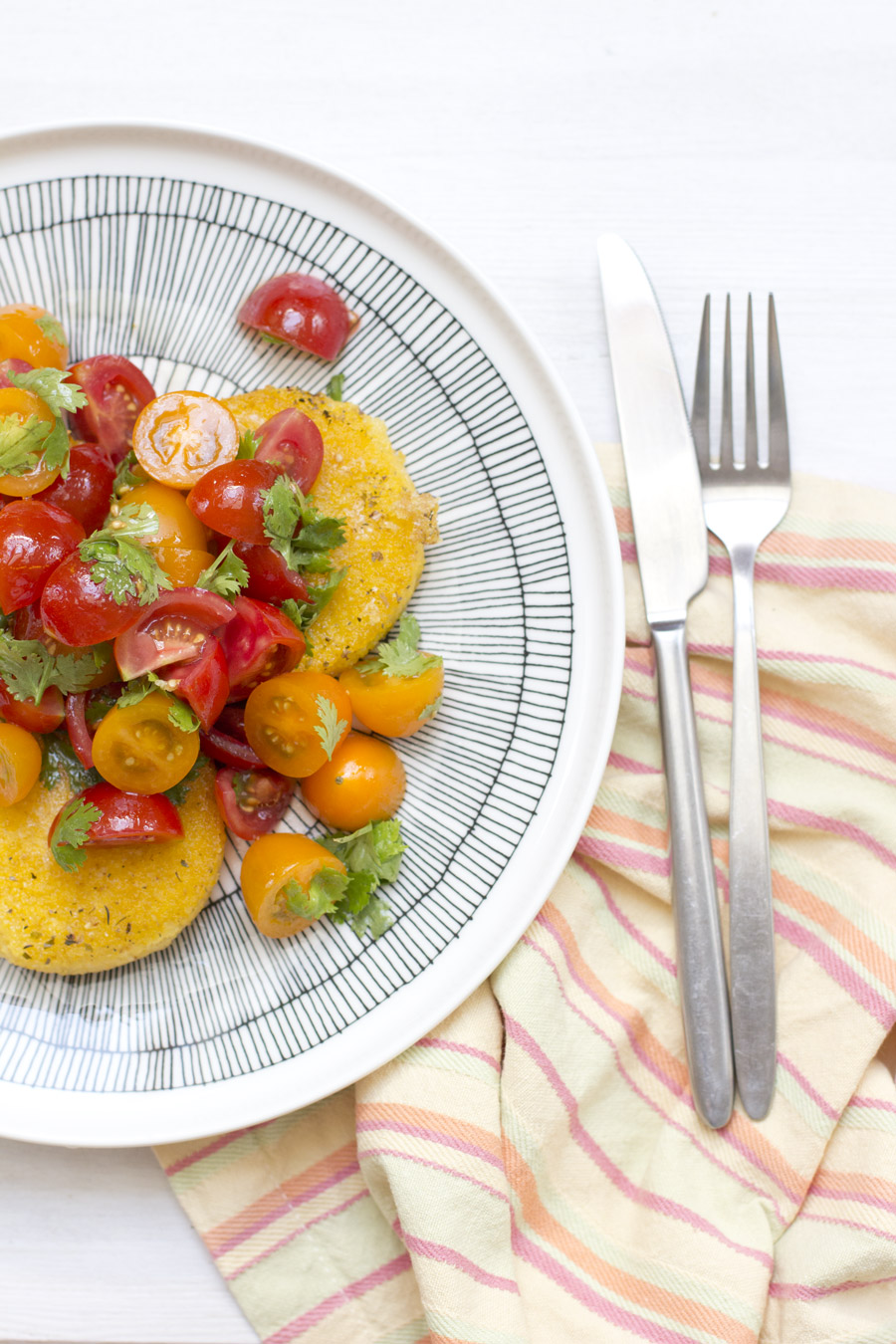 The polenta is really delicious and has a great texture with the crunchy outside and the soft inside. I just wish I had made some kind of sauce to go with it. Any recommendation for next time? What would you suggest?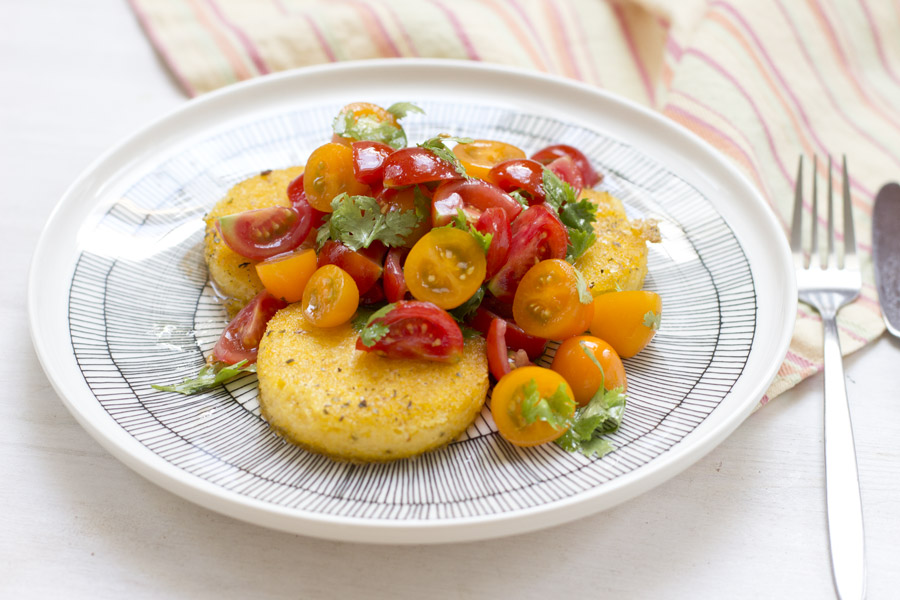 Now. Carry on!